The results from Free Practice 3 definitely made for interesting reading as we headed into 2023 British Grand Prix Qualifying this afternoon. Wet weather tyres were required for the entire Formula 2 Sprint Race earlier in the day, but the track had dried significantly since then.
Today's qualifying produced some shock results, not least two McLarens in the top three places. We also had wet weather and red flags disrupting the running. So, here are all the highlights from the 2023 British Grand Prix Qualifying!
2023 British Grand Prix Qualifying
For Q1, most drivers opted for the dry Soft tyres, as the Mercedes cars of Sir Lewis Hamilton and George Russell led the pack out. Some had the Intermediates on, but these would pit at the end of their outlaps to change to slick tyres. The circuit was still proving to be tricky though, as Hamilton spun on the entry to Stowe when taking too much speed into it.
The eight-time Silverstone winner did keep his car out of the barrier though, and he managed to re-join via the gravel. Perhaps that was a result of the rain that Logan Sargeant was reporting on the radio, this was now do or die for the 20 Formula 1 drivers.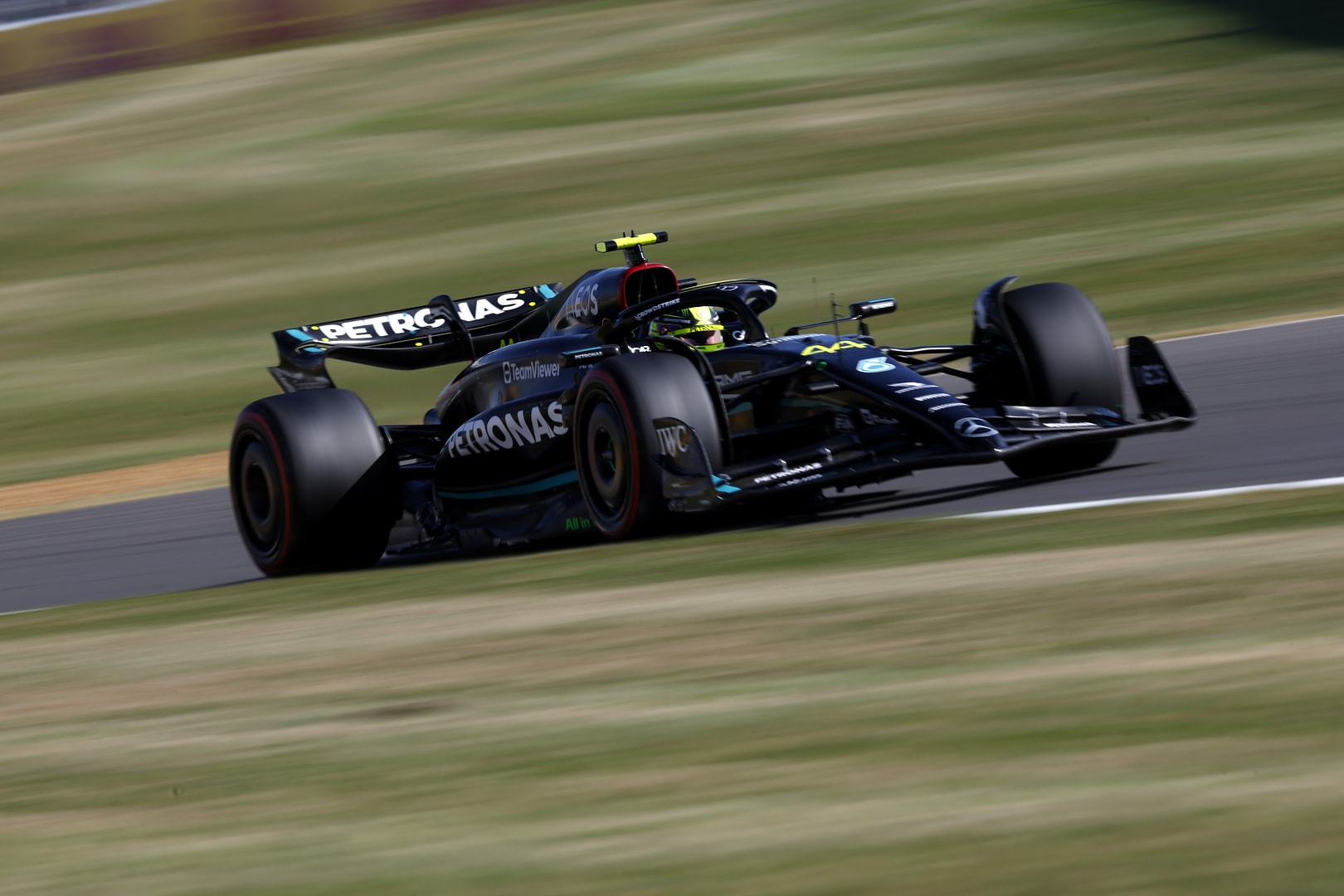 Fernando Alonso was the early leader, as the drivers stayed out on track to set as many laps as they could during first qualifying. Williams had unbelievable pace in the dry yesterday, but they were struggling in the rain here, Alex Albon almost spinning like Hamilton through Stowe.
Drizzle continued to fall on the circuit, but not enough to halt the progress of Max Verstappen, who went top with seven minutes remaining. Sargeant was trying to escape the drop zone, but he also escaped the track thanks to snap through the Maggots-Becketts-Chapel section.
Most drivers were coming into the pits with a few minutes left to get fresh tyres for one final run. It was busy in the pit lane, so busy that AlphaTauri released Nyck de Vries into the path of Oscar Piastri's McLaren. That will surely be a penalty coming the way of the Italian team.
Three minutes were left when Kevin Magnussen's Haas gave up the ghost into Vale. The Dane was out of qualifying, but everybody had a chance to improve upon their laps with just enough time for one more lap in anger. Before running resumed though, Verstappen, bizarrely, ran into the pit wall and broke his front wing while attempting to leave his garage.
With time at a premium, Hamilton made an effort to block Verstappen on their out laps. This was crucial as well, as the track was significantly faster now than before. After a series of rapid laps, sensationally, Sergio Perez missed out on Q2. Yuki Tsunoda, Zhou Guanyu, de Vries and Magnussen joined the Mexican out of Q1.
Valtteri Bottas ended up in 11th, but his Alfa Romeo stopped in Luffield and he'd take no part in Q2. A queue heading into Vale and contact between Esteban Ocon and Hamilton could end up with some receiving penalties.
Qualifying 2
The sun was shining on-track, but the threat of rain continued into second qualifying. The drivers queued up at the end of the pit-lane and were right to do so, as spots of rain were appearing on the cameras around the lap. Lando Norris was the pace setter, but would the drivers be able to set a faster time through the rest of the session?
The answer was yes, as Alonso surged to the top of the times with eight minutes left in Q2. Albon was showing incredible pace again, up in P2 and just a tenth off Alonso. As the drivers got their final runs underway, Verstappen and then surprisingly Piastri went to the top of the timings.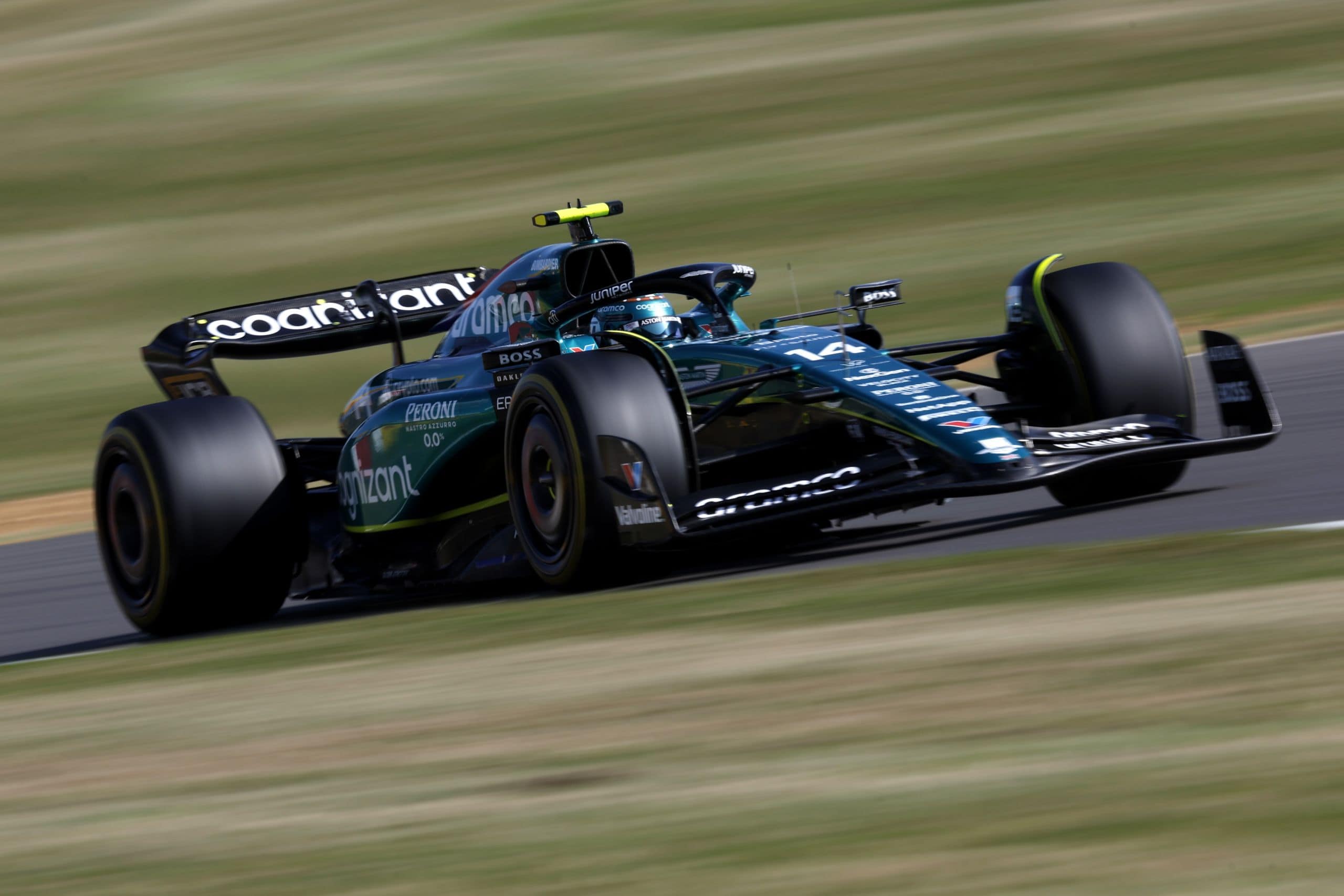 The home crowd were then treated to their hero Hamilton going top before another home hero Norris usurped his compatriot. Leclerc appeared to be impeded through the final corner, but would this cost the Ferrari man? Verstappen once again flexed his muscles at the end of the session to go top.
It was frantic as everybody desperately tried to get through to final qualifying. In the end, it was Nico Hulkenberg, Lance Stroll, Ocon and Sargeant who dropped out.
Qualifying 3
The Ferraris, Mercedes', McLaren's, an Alpine, Aston Martin, Red Bull and a Williams contested the top ten spots for tomorrow's grid. The first round of laps saw Max Verstappen take to the top of the tree but it was Piastri that surprised us all, up in third place! Piastri ran off the track through Chapel, but kept his foot in it to take an incredible provisional place.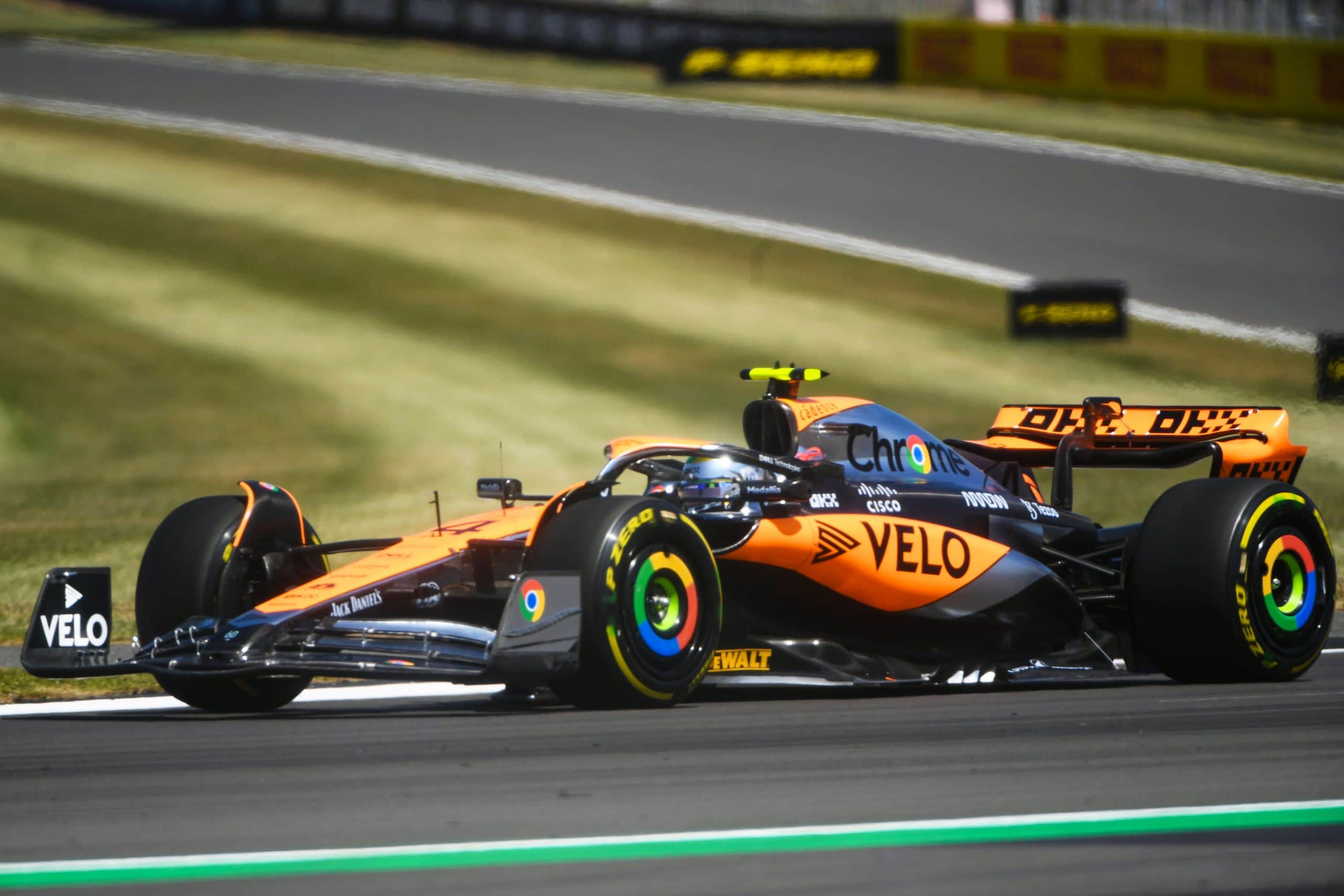 Max Verstappen eventually came out on top, but the McLaren's stunned the grid with an incredible 2-3 for Norris and Piastri. Leclerc and Sainz line up 4-5 in what was an impressive day for Ferrari. Mercedes will be a little disappointed with their performance, Russell 6th and Hamilton 7th.
Albon ended up 8th, Alonso 9th and Gasly the highest-placed Alpine in 10th.
Full Classification
| | | | | |
| --- | --- | --- | --- | --- |
| Pos | Driver | No. | Team | Time |
| 1 | Max Verstappen | 1 | Red Bull | 1:27.084 |
| 2 | Lando Norris | 4 | McLaren | +0.241 |
| 3 | Oscar Piastri | 81 | McLaren | +0.372 |
| 4 | Charles Leclerc | 16 | Ferrari | +0.416 |
| 5 | Carlos Sainz | 55 | Ferrari | +0.428 |
| 6 | George Russell | 63 | Mercedes | +0.435 |
| 7 | Lewis Hamilton | 44 | Mercedes | +0.491 |
| 8 | Alex Albon | 23 | Williams | +0.810 |
| 9 | Fernando Alonso | 14 | Aston Martin | +0.939 |
| 10 | Pierre Gasly | 10 | Alpine | +0.969 |
| 11 | Nico Hulkenberg | 27 | Haas | +1:28.782 (Q2) |
| 12 | Lance Stroll | 18 | Aston Martin | +0.039 |
| 13 | Esteban Ocon | 31 | Alpine | +0.060 |
| 14 | Logan Sargeant | 2 | Williams | +0.135 |
| 15 | Valtteri Bottas | 77 | Alfa Romeo | No time |
| 16 | Sergio Perez | 11 | Red Bull | +1:29.968 (Q1) |
| 17 | Yuki Tsunoda | 22 | AlphaTauri | +0.057 |
| 18 | Zhou Guanyu | 24 | Alfa Romeo | +0.155 |
| 19 | Nyck de Vries | 21 | Haas | +0.545 |
| 20 | Kevin Magnussen | 20 | Alfa Romeo | +2.410 |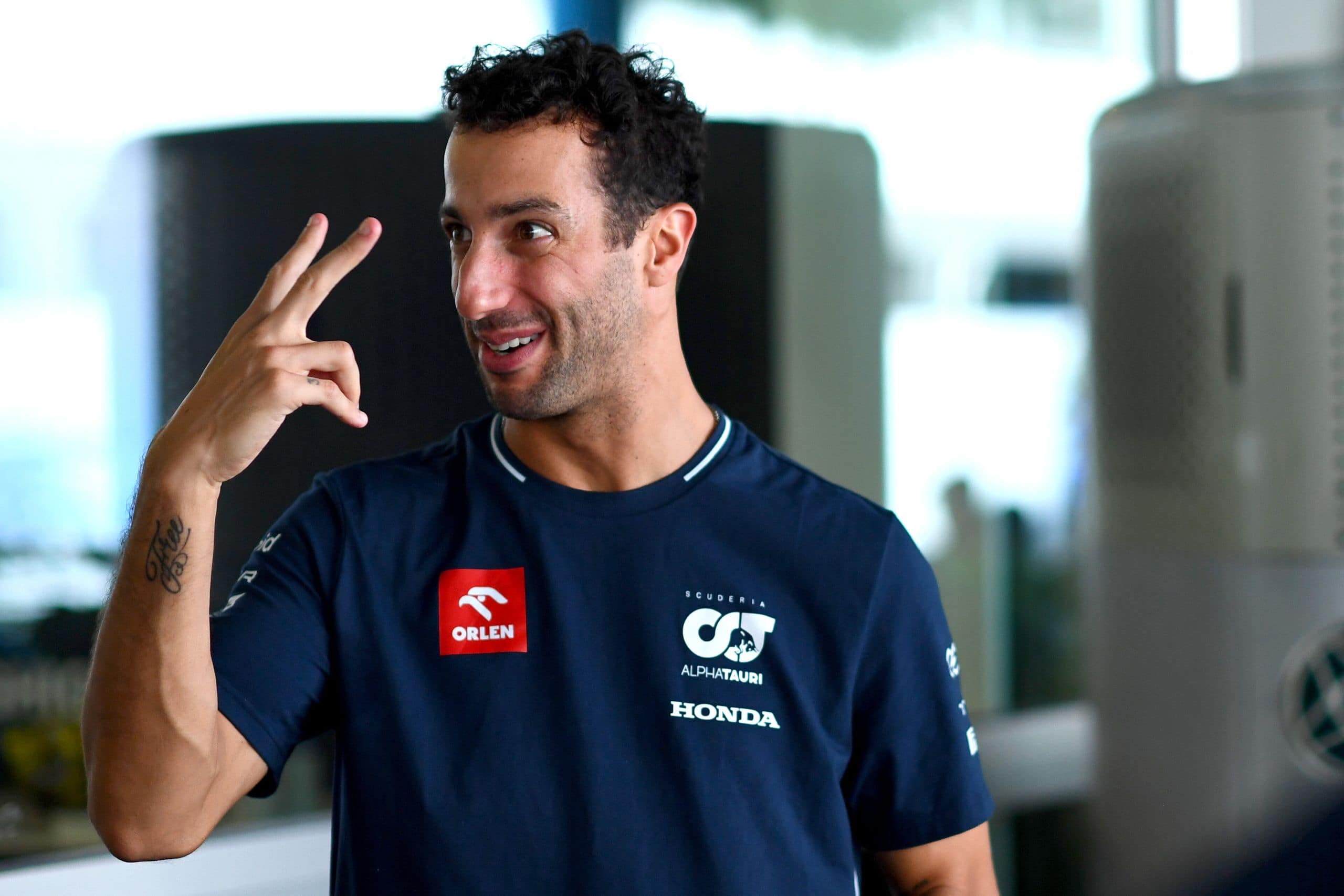 Daniel Ricciardo could miss up to two more grands prix, ...