Red Bull's Max Verstappen scored his fifth win in a row this year with a dominant victory in Austria, beating Ferrari's Charles Leclerc, securing another home victory for Red Bull.
The World Champion extends his 2023 Driver's Championship lead over teammate Sergio Perez to 81 points, having scored the fastest lap, while Perez finished third.
The victory also takes the Dutchman to 42 F1 wins, ahead of Brazilian legend Ayrton Senna and fifth highest overall.
Ferrari had threatened to make a real race of things when they pitted both cars during an early Virtual Safety Car (VSC), but Verstappen and Red Bull had too much speed in hand.
This meant Leclerc had to settle for second, with Perez third, the Monegasque's position secured by Carlos Sainz, his Ferrari teammate, holding the second Red Bull up for several laps fighting over third place.
McLaren's Lando Norris was best of the rest, finishing a superb fifth, ahead of both Aston Martin's and Mercedes, as the Brit made the most of the upgraded McLaren.
Track limits played their part with almost half the field picking up a five-second penalty for leaving the track too often – the most high profile of which was Mercedes' Lewis Hamilton.
Ferrari threaten but Verstappen/Red Bull combination too strong
After duelling with teammate Perez on the opening lap of Saturday's Sprint, Verstappen aimed for a strong start. He delivered it but still had to fend off Leclerc on the opening lap.
The Dutchman repelled his 2022 championship rival to extend his lead before the VSC on lap 14 to remove Nico Hulkenberg's stopped Haas at Turn 3.
Ferrari chose to pit for fresh medium tyres, the same compound that all the top three started on, which allowed them to undercut Verstappen, who rejoined third after his stop on Lap 25.
But the RB19 hasn't won ten races in a row for no good reason and Verstappen was soon passing Sainz and reeling in the now-leading Leclerc.
Once retaking the lead on lap 35, Verstappen disappeared and was even able to pit for fresh soft tyres with two laps remaining to set the fastest lap on the final lap.
"It's been a pretty incredible weekend; it couldn't have been any better to be honest. We did everything well as a Team, from the strategy through to the pit stops. Heading into the race we all had question marks around the tyres but we were all happy with how they performed compared to our competitors. I felt really comfortable in the car all weekend and we were able to do everything that we had planned. The final pit stop was a risk of course, I think the Team could hear from my voice on the radio that I wanted to pit (laughs). From the outside it might have looked crazy but I knew we could do it, I saw there was a gap and I wanted to make the most of it," said Verstappen.
Meanwhile, team boss Christian Horner was incredibly proud of his team's display, and the way they honoured Dietrich Mateschitz, adding "It has been an incredible day for the Team today and a fantastic weekend as a whole. Max is obviously on exceptional form, taking qualifying, the Sprint race and now the Grand Prix is just sensational. Obviously we took a different strategy to that of our competitors, meaning he had to make the overtakes on track which led to some fantastic watching and a stunning weekend for him. We decided to go for the fastest lap on the last lap despite the risk involved in an additional pitstop, but Dietrich's mantra was always 'no risk, no fun', and the mechanics have been in such incredible form that it felt relatively low risk.
"Checo too had such great pace today, particularly when he got clean air. When you start down at 15th, your ability to get close to victory is obviously compromised, so his recovery from 15th to a podium was outstanding and his battle with Carlos was box-office.
"This is our best run of in-season results since 2013, the Team is operating at a level not seen in our 19 year history and we're grateful for every victory we achieve. Results like today are the work of every single department, it's not just about the race team, it's the activity that goes on behind the scenes back at the factory, from operations, manufacturing, research and development, aerodynamics, to our support functions in Finance, Marketing, Legal and HR, all of these need to come together and work as a team, and this is where we are so strong.
"This is the first time we've been back at the track since Dietrich's passing. It felt very poignant to put in such a great team performance today. Whilst not here in person, you feel his presence everywhere, his passion and spirit are the reason we're all here today and we owe him so much. This one's for Dietrich."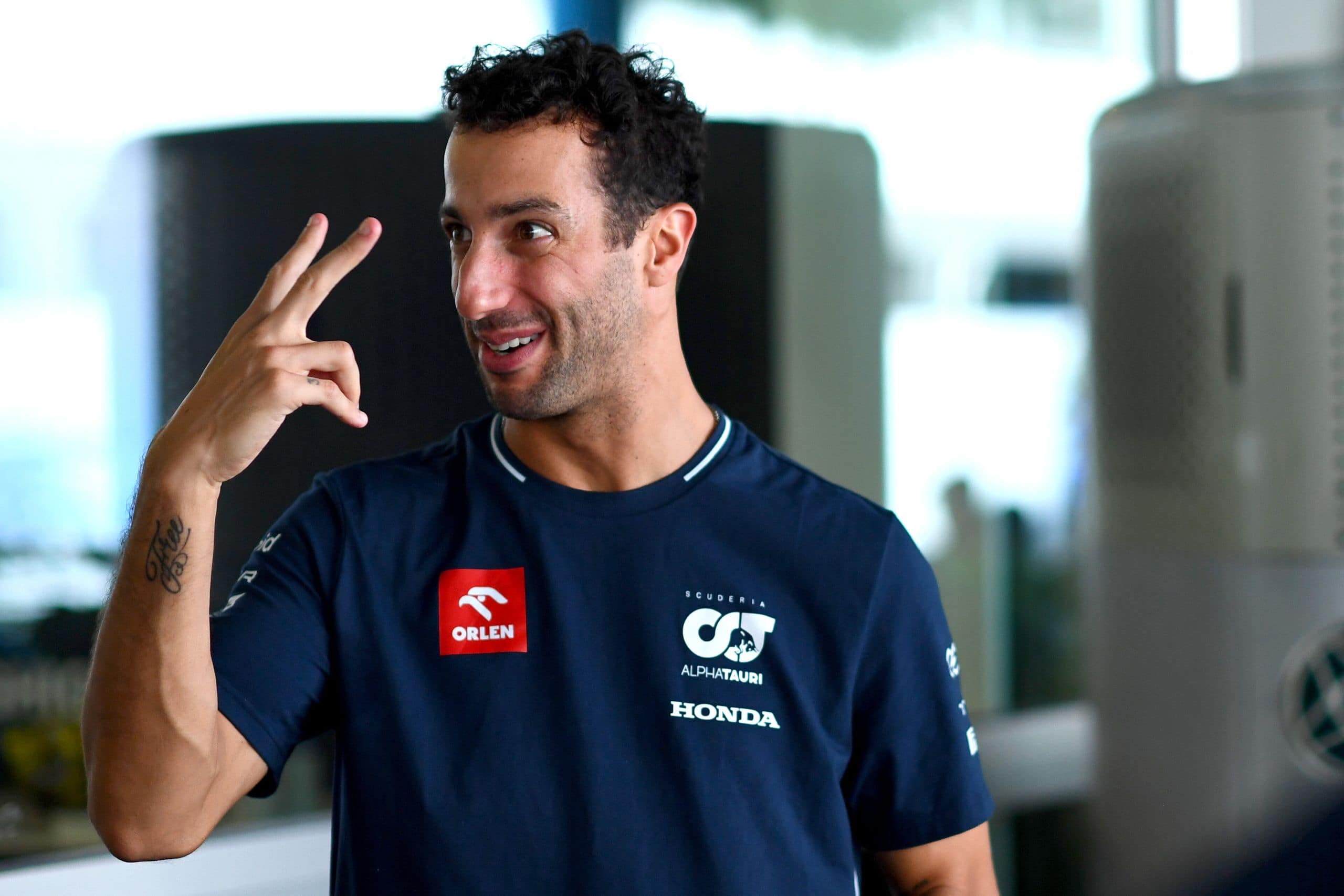 Daniel Ricciardo could miss up to two more grands prix, ...