Pierre Gasly is a French driver currently contesting in Formula One, driving for Scuderia Alpha Tauri under the French flag. He finished runner-up in the Formula Renault 3,5 Series in 2014 and was crowned the 2016 GP2 Series champion. Gasly also competed in and won the 2017 Super Formula Championship before moving on the Formula One.
Gasly made his debut in Formula One with Toro Rosso in the 2017 Malaysian Grand Prix. He drove for Red Bull Racing in 2019 but moved back to Toro Rosso during the summer break of the season. In 2020 Toro Rosso rebranded as Alpha Tauri and retained Gasly. He achieved his first Formula One victory when he won the 2020 Italian Grand Prix.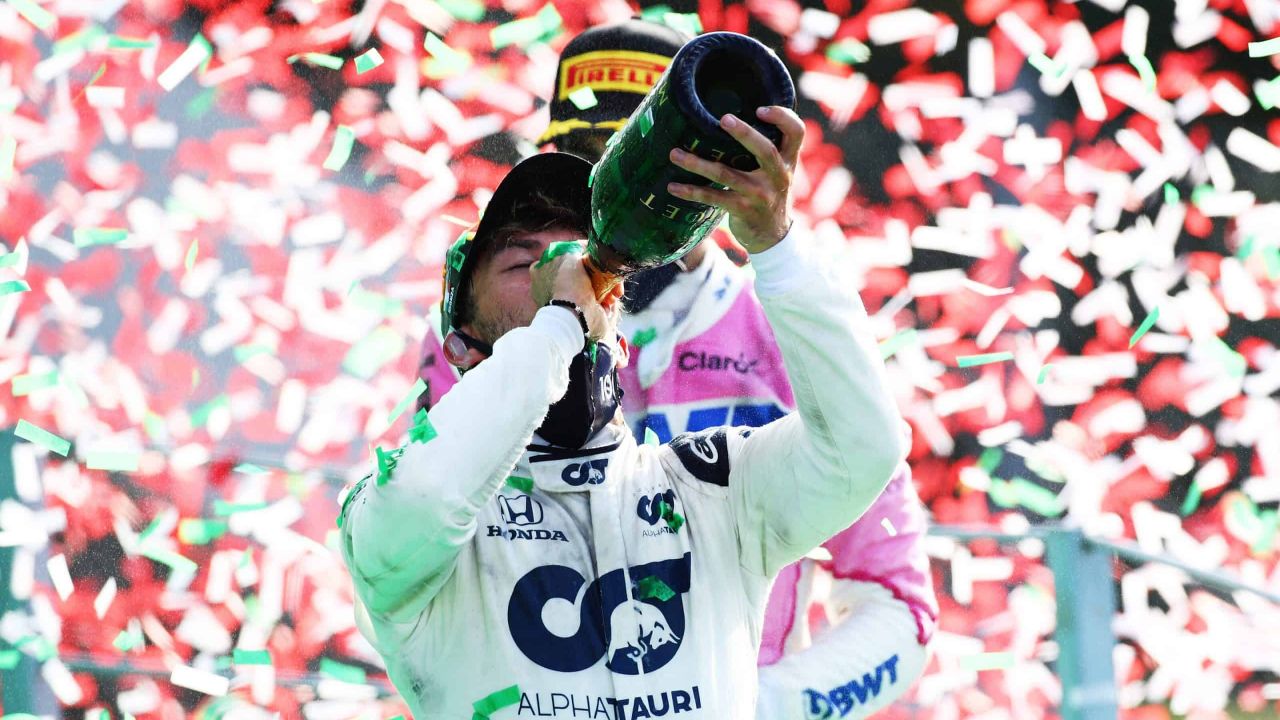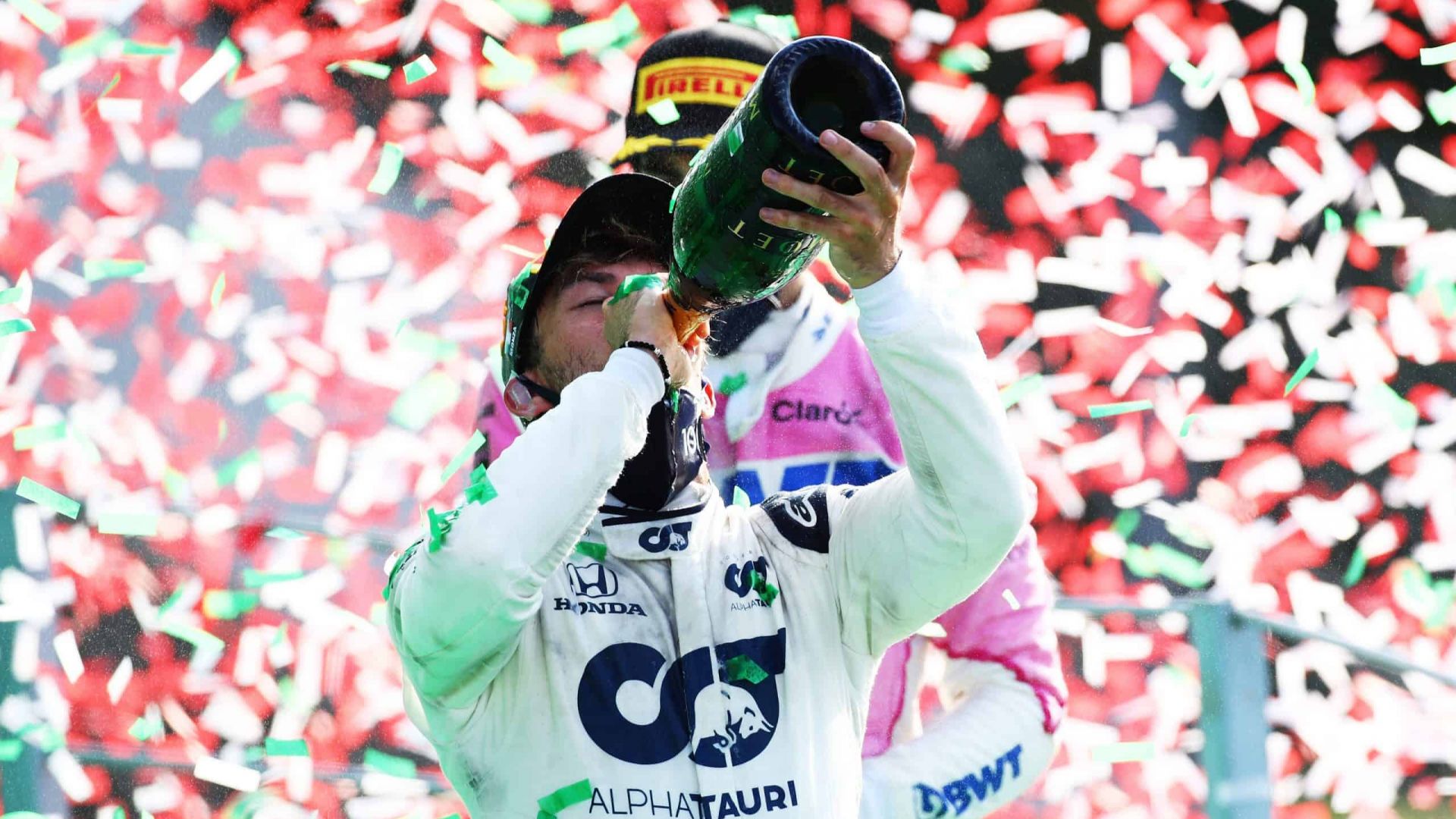 Pierre Gasly was born on 7 February 1996 to Jean Jacques Gasly and mother Pascale in Rouen, France. Jean Jacques had competed in karting, endurance racing and rallying while Gasly's grandfather had competed in karting. Gasly took to karting at the age of six and grew up alongside the late Antonie Hubert having resided together for several years while schooling.
Pierre Gasly's Career Before Formula 1
Karting
Pierre Gasly first competed in karting at the age of ten. He finished fifteenth in the 2006 French Minime Championship and bettered his record by finishing fourth the following year. In 2008 he competed in the French Cadet Championship before moving on to international competitions in 2009. Gasly finished runner-up in the CIK-FIA European Championship in the KF3 category in 2010.
Formula Renault
In 2011, Gasly participated in the French F4 Championship 1.6 litre category, making his single-seater debut. He finished third in the contest taking 3 victories and four more podium finishes. Gasly opted for 2.0 Formula Renault cars in 2012, driving for R-Ace GP.
Gasly competed in the 2012 Formula Renault Eurocup winning podium positions at Spa-Francorchamps and Nürburgring. He finished the contest in 10th with six point-scoring finishes. In the Formula Renault 2.0 Northern European Cup, he took seven starts and earned a podium finish in Nürburgring.
Tech racing recruited Gasly in 2013 when he competed in the 2013 Formula Renault Eurocup. He secured three wins at Moscow, the Hungaroring and Le Castellet as well as Four podium positions. The last race at Circuit de Barcelona-Catalunya brought third and sixth- place finishes as well as the championship to Gasly.
Gasly joined the Red Bull Junior Team development programme in 2014 and raced for Arden International In the 2014 Formula Renault 3.5 Series he competed in 17 races and collected 8 podium finishes ending the series as runner-up to Carlos Sainz Jr., another Red Bull Junior.
Gasly competed in the 2015 European Formula 3 with Prema Powerteam and would contest in the competition in the next year. In 2016, he became the GP2 Series champion. He competed in the Japanese 2017 Super Formula Championship with Team Mugen and won two races. Gasly also competed in Formula E for Renault e.dams.
Pierre Gasly's Career In Formula 1
Having joined as a reserve driver for Red Bull Racing in 2015, Gasly was assigned to drive for Toro Rosso in 2017.
Toro Rosso (2017-2018)
Gasly made his debut in Formula One racing with Scuderia Toro Rosso in the 2017 Malaysian Grand Prix. He finished the race and the subsequent one in Japan without scoring any points. Gasly missed the race in Austin because of the commitments in the 2017 Super Formula Championship but returned to race for the team in Mexico.
Midway in 2017, Red Bull Racing decided to drop Daniil Kvyat from the development programme. New Zealander Brendon hartley became Gasly's new partner. Both of them were retained for the 2018 season. Gasly finished fourth in the Bahrain Grand Prix, earning his first World Championship points. He finished the year in 15th place with four more points finishes.
Red Bull Racing (2019)
Gasly partnered Max Verstappen for the 2019 season and drove for Red Bull Racing replacing Daniel Ricciardo. Gasly struggled to come to terms with Red Bulls RB15. He was often outpaced by Verstappen and on a couple of occasions lapped by his partner. He out-qualified Verstappen only in the Canadian Grand Prix when the latter was hampered by the red flag.
Gasly finished fourth in the British Grand Prix which was his best result with Red Bull. But the team principal Christian Homer persisted with Gasly till the summer break. By the end of the race at the Hungaroring, Gasly was in the sixth position in the championship with 63 points to Verstappen's 181.
Back to Toro Rosso (2019)
During the summer break of the 2019 season, Gasly was transferred back to Toro Rosso in what was viewed as a demotion. He was to race with Daniil Kvyat for the rest of the season while Alexander Albon took his place at Red Bull Racing. Horner said the Red Bull Team desperately wanted Gasly to realise his of the potential of the RB15 car.
In the first race at Belgium, after returning to Toro Rosso, Gasly finished 9th in Belgium. His best performance in the season came in Brazil where he held off Lewis Hamilton on the final straight to finish second. "This is the best day of my life," Gasly said of his first podium finish in Formula One. He scored 95 points to finish 7th in the championship.
Scuderia Alpha Tauri (2020-)
Pierre Gasly was retained by Toro Rosso for the 2020 season as the team rebranded to Scuderia Alpha Tauri. Partnering Daniil Kvyat, Gasly managed to finish among the top ten four times in the first seven races of the season. His best results of seventh-place finish came in the Austrian Grand Prix and Silverstone.
In Italy, an early pitstop and a pit lane closure during a safety car exercise helped Gasly pass several cars. Gasly was racing in the third position when Hamilton was awarded a stop-go penalty and Lance Stroll went wide. Gasly held off Carlos Sainz Jr. to win his maiden Grand Prix. Gasly finished in the 10th position in the 2020 Formula One season.
Gasly became the first French Formula One driver to win a Grand Prix since Oliver Panis in the 1996 Mexico Grand Prix. Team principal Franz Tost praised Gasly's effort and speculation was rife that Gasly could return to Red Bull. Gasly himself was willing but Tost insisted that Gasly will continue with Alpha Tauri for the 2021 season.