Formula 1 fuel: Since 1996 the fuel Formula 1 cars use has been heavily regulated by the FIA, when a rule was brought in that fuel had to be Euro 95 standard, which means it has to be essentially the same compounds as what you would put into your road car at a petrol station.
Except this is F1, so it's never that simple…
While F1 fuel is not allowed to contain any compounds not found in petrol put into road cars at the local service station, the fuels used do have a different mix.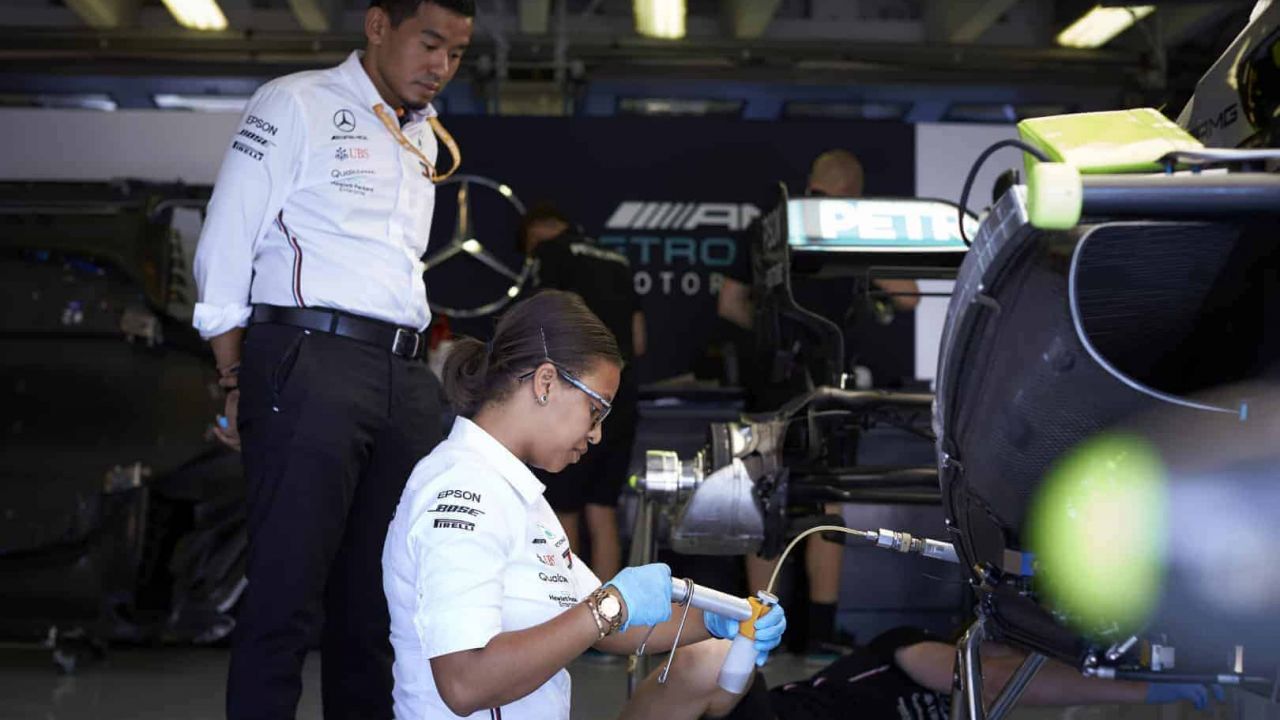 F1 Fuel
Although commercial fuel and F1 fuel are blended using the same chemicals, the final product made for each Formula 1 team is highly optimised for peak performance by each manufacturer. What this means is the fuel made by Shell is optimised for Ferrari, and wouldn't perform at the same level if it is used by the Mercedes team.
F1 has stayed ahead of the curve regarding fuel, and has seen many of the breakthroughs in fuel technology adopted in a commercial setting. For example, until the conclusion of the 2021 season, the F1 regulations stated that fuel must include 5.75% bio-components. Two years after this rule was brought in by the FIA, this was also made a law for commercial fuels in Europe.
For the 2022 F1 season the bio-component ratio increased to 10% by moving to an E10 fuel.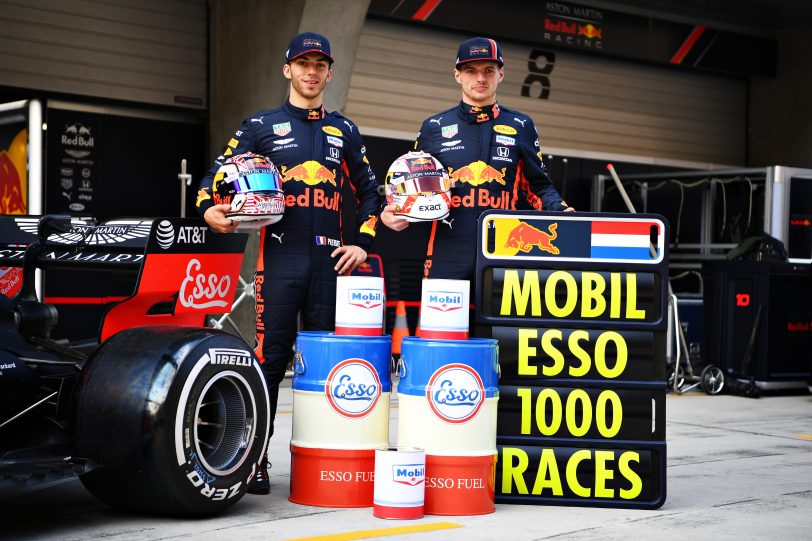 With the new Formula 1 regulations for the 2022 season (which were delayed due to the impact of Covid-19) the sports governing body is aiming to push the bio-component ratio to 10%, with the ultimate aim being 100% sustainable fuel in the not too distant future.
This was a huge change for teams, with Mercedes power unit boss Hywel Thomas saying: "The change this year to go into the E10 is probably the largest regulation change we've had since 2014… it shouldn't be underestimated how much work that took."
What octane fuel do F1 cars use?
The fuel used in an F1 car is a minimum of 87 octane, keeping in line with the requirement that the petrol used must be similar to what you would put in a road car at the pump. Often there is a misconception that the fuel in an F1 car is a high octane concoction that is completely different to that used in a road car, however, this is not the case.
The complete characteristics of F1 fuel can be found in the below table.
| Property | Units | Min | Max | Test Method |
| --- | --- | --- | --- | --- |
| (RON+MON)/2  | | 87.0 | | ASTM D 2699/D 2700 |
| Oxygen | wt%  | | 3.7 | Elemental Analysis  |
| Nitrogen | mg/kg | | 500 | ASTM D 5762 |
| Benzene | wt%  | | 1.0 | GC-MS |
| DVPE | kPa | 45 | 60(1) | EN13016-1 |
| Lead | mg/l | | 5.0 | ASTM D 3237 or ICP-OES |
| Manganese | mg/l | | 2.0 | ASTM D 3831 or ICP-OES |
| Metals (excluding alkali metals)  | mg/l | | 5.0 | ICP-OES |
| Oxidation Stability | minutes | 360 | | ASTM D 525 |
| Sulphur | mg/kg | | 10 | EN ISO 20846 |
| Electrical conductivity | pS/m | 200 | | ASTM D 2624 |
| Final Boiling Point | oC | | 210 | ISO 3405 |
| Distillation Residue | %v/v | | 2.0 | ISO 3405 |
How much fuel do Formula 1 cars use?
Rather than being calculated in litres or gallons, how much fuel an F1 car uses is calculated in weight. As of 2019, the regulations stated that a car could use up to 110kg (242 pounds) of fuel per race.
This was increased from the 105kg (231 pounds) allowed in 2018, as F1 bosses wanted drivers to be able to push their cars to the limit lap after lap, without having to worry about conserving fuel. This has now made for more high octane races in the closing stages, as drivers know they have enough fuel on board to finish the race.
Another change that was introduced for 2020 is cars are now only allowed to have 250ml of fuel outside of the fuel cell (the Formula 1 fuel tank is actually one single piece of rubber, referred to as a bladder) which is down from two litres in 2019.
This is to stop teams trying to gain an advantage by keeping large amounts of fuel outside of the fuel tank.
Do F1 cars refuel?
No. Refuelling during a race was banned for the 2010 season and beyond due to budget and safety reasons.
Teams first approached the FIA and F1 boss Max Mosley to ban refuelling on the grounds of reducing costs, as there was a great deal of expense in transporting fuel rigs from track to track across the world.
This was first rejected as refuelling was seen as an exciting part of race day, as teams who didn't have the power or performance to match the strongest teams could use a lighter fuel load in qualifying to take pole position and steal a march on their rivals. The downside being they would need to pit earlier, thus losing their advantage.
However, common sense prevailed, and for the sake of safety for both drivers and pit crew, refuelling was banned by the FIA to ensure there were no further incidents such as the 2009 Brazilian GP where Heikki Kovalainen drove off with the fuel rig still attached, which created a fire that engulfed Kimi Raikkonen.
How do F1 cars not run out of fuel?
To ensure an F1 car doesn't run out of fuel during a race, team engineers start making calculations on how much fuel is used per lap throughout winter testing, then refine their calculations race by race based on modifications made to the car, and the conditions at each race to get their team to the finish line.
Throughout the free practice sessions of a race weekend, different race pace will be used to simulate certain periods of the pre-planned race strategy, to allow the engineers to adjust their calculations accordingly.
The car is then fuelled for the race based on these calculations, with the aim to have enough fuel to make it to the end of the race with the least amount of extra weight being carried.
Can you use normal fuel in a Formula 1 car?
The FIA regulations state that the fuels used in a Formula 1 car must be similar to what can be purchased at the pump for a road car. However, F1 being the innovative sport that it is, means there will always be development done to push the limits of engine power while staying within the boundaries of the law.
Interestingly, Shell and Ferrari performed an experiment in 2011 where they put the petrol you could buy at a Shell petrol station into their 2009 F1 car in a special test at Fiorano.
Fernando Alonso was the driver, and he first did four laps using the race fuel, followed by four laps of the commercially available fuels.
Using the race fuel, he set a time of 1:03.950. When switching to the commercial fuel, he was just 9 tenths slower. The race fuel helped acceleration, but the commercial fuel gave a higher top speed at the end of the straight!
In what may have been a canned comment to use in advertising, Alonso said '99% of the chemistry in Shell V-Power race fuel is identical to the chemistry used in the road fuel that can be bought at Shell forecourts. The Shell V-Power road fuel felt just as quick as the Formula One fuel. It's a nice surprise.'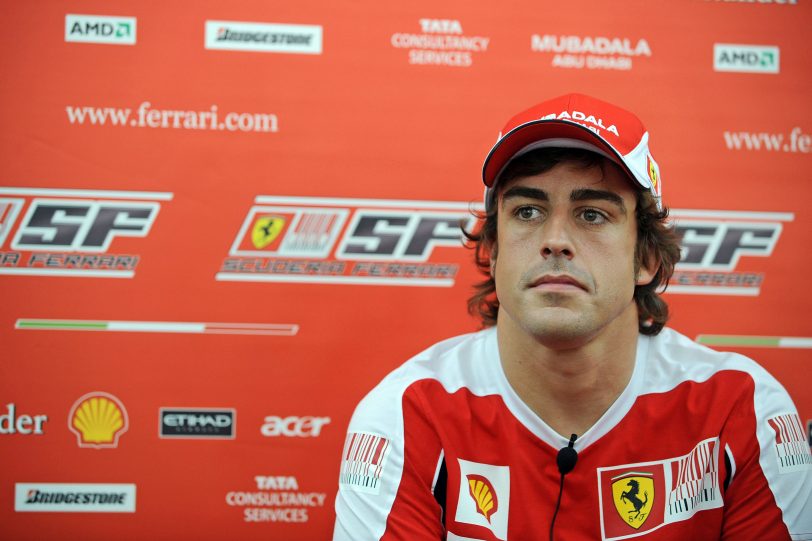 So what fuel do F1 cars use? As it turns out, it's remarkably close to what you put in your car at the bowser!
Only F1 is the pinnacle of motorsport, and f1 fuel is the pinnacle of petrol 😉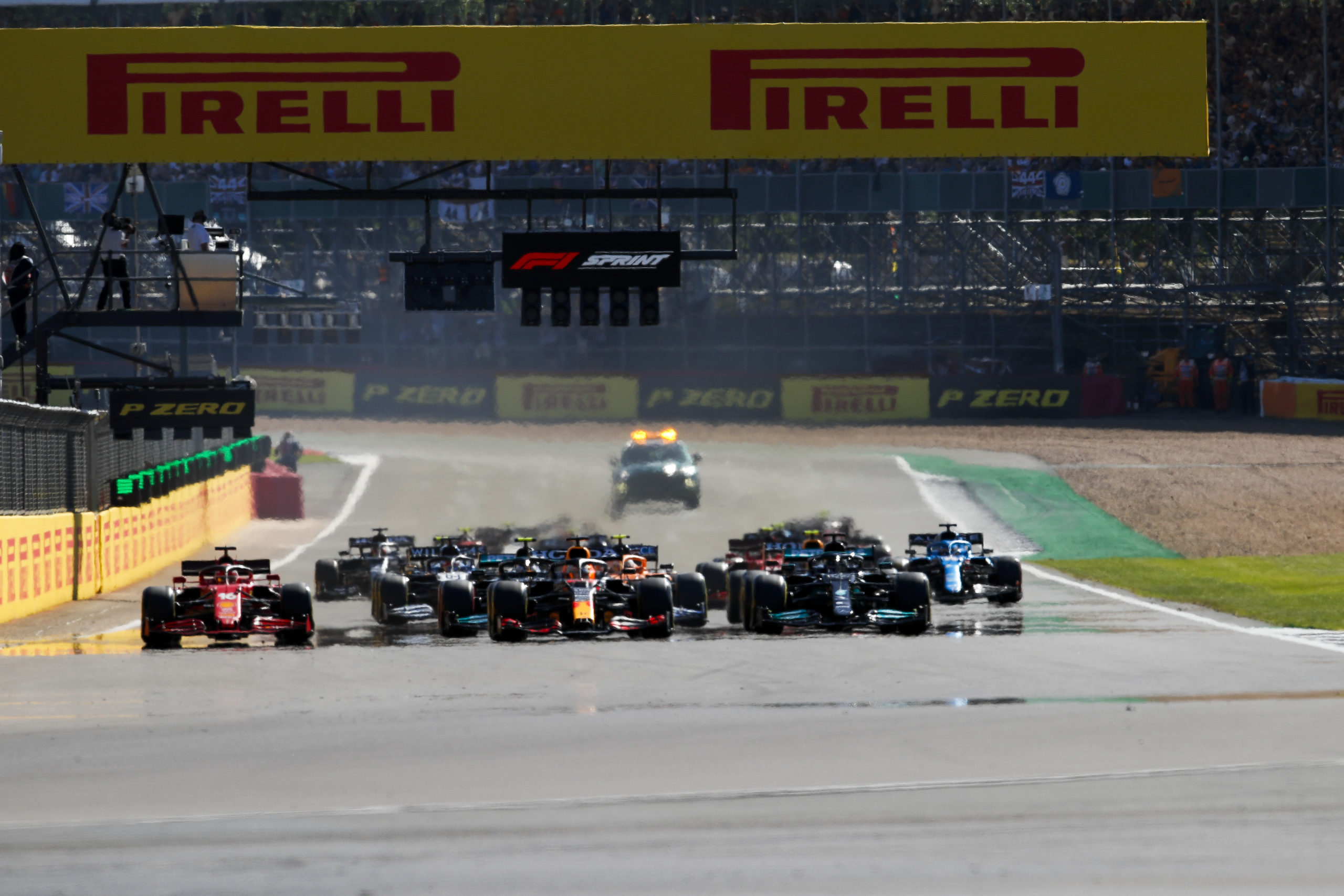 Formula 1 returns to the venue of the first ever ...