A brilliant tactical gambit in Singapore vaulted Sebastian Vettel to his first win in over a year and, with Max Verstappen also maximising pit stop strategy, Mercedes were pushed off the podium for the first time since July's German Grand Prix in a fantastic example of how the undercut works in Formula 1
Formula 1 Technical Director Pat Symonds looks back at the complex set of circumstances that gave Ferrari a spectacular first one-two finish since Hungary in 2017, and he reveals the sport's thinking on pit stops for the future.
How The Undercut Works In Formula 1
 How does the undercut work in Formula 1?
The F1 undercut occurs when you get enough tyre degradation that the lap time of the tyre that you're taking off has degraded such that it is slower even than the harder compound that you may be putting on. So, if you choose to stop just at the right time, your competitor is on a relatively slow, worn soft tyre and you move to, say, a brand new medium tyre, which has better performance, then at that point, you've got an undercut – you've achieved overall better lap times. The important thing is that you've got track position on your rival and racing is mostly about track position.
Do Formula 1 teams always look for an undercut?
Not always. When it doesn't work is when you've got very low degradation on, say, a soft tyre and there's quite a big gap in performance from the soft to a medium. It's where your soft tyre is still providing you with good performance 20 laps into the race and the medium tyre is way too hard for the level of degradation you will see in the soft. I would say that Russia is not a place where we're likely to see much of an undercut in F1. The level of degradation is low and I think we have the C2, C3 and C4 compounds there so I think it won't be worth be pursuing. You never know, but I think it's unlikely.
The first stint in Singapore was very slow. Why was that?
The preferred strategy was to run the soft tyre and then go to medium in a one-stop race. Singapore is always pretty tough on rear tyre wear. There are two problems: surface overheating and the other is the sheer wear rate. To get through the two hours on a soft and a medium you were definitely going to have to look after the soft to get out towards lap 21 to get to a point where you could get 41 laps or so on the medium. So the first stint needed a lot of pace management.Now, when that's going on it's always difficult to see what else is happening, but what I saw and what really gave me a clue that pace wasn't the way it should be was Hulkenberg. He stopped on lap one after a collision with Carlos Sainz. He fitted the hard tyres, came out into free air and he was immediately massively quicker than the people at the front, as Leclerc was controlling the pace so much. The performance of the hard tyre was pretty impressive.That to me said there was going to be quite an undercut. It showed that you could shorten your stint on the soft tyre, fit the hard and not worry about too much wear at the end.
Was midfield traffic a contributing factor?
To me that was a secondary thing. Leclerc was driving to the pace that he felt would get his tyres to whatever lap Ferrari had decided to pit him on. It meant the cars were running at a pace several seconds slower than they are capable of, a pace that everyone can run at, and so it does get backed up. It means that an undercut F1 is trickier as you can get stuck into traffic. I think that's why Vettel stopped on the lap he did. What he needed to do was to make sure he didn't get stuck behind Hulkenberg, because Nico was running at quite a respectable speed. Hulkenberg was on the hard tyre so he wasn't about to pit any time soon and the available gap was diminishing. So Ferrari had to pull the trigger then to get in front of Hulkenberg. I don't believe they thought it would work as well as it did – I don't think anyone did. But when you look at it, Vettel must take some of the credit, because his out lap was a second quicker than Leclerc did a lap later. There was a very good F1 undercut, Leclerc and Vettel did very similar lap times on their in lap but Vettel's out lap sealed it.
Why was it only Vettel and Max Verstappen who took that undercut opportunity?
It was there for anyone to take. It wasn't obvious how big it was until everyone saw Vettel do it. Then Mercedes were in a bit of a quandary because they had missed the undercut and then I think they elected to go long with Hamilton, because that has worked for them in the past.And who knows if there hadn't been the safety car periods it might have worked for them, because it may have been then that Vettel's tyres at the end of the race were tired.I remember in 2014 I was in a very similar situation with Valtteri. I stopped him early and I was really marginal to get to the end on the tyres and I think we dropped five places on the final lap. Without the safety cars, who know, Vettel might have run out of tyres and Hamilton might have looked good.
Is the target number for pit stops something F1 is looking at for the future?
We've been setting targets hoping to achieve two-stop races, but the teams so desperately want to do one-stop that they run very conservatively sometimes. Leclerc's lap times at the start of that race were pathetic, but that's still the best way to win the race.With that in mind, we're changing our tune a little bit by saying there's just no point in pursuing that target. We cannot set the tyre degradation to give us a two-stop race because the teams will turn it into a one-stop race. So our thinking now is much more along the lines of let's go for low degradation tyres and accept that we have one-stop races, that isn't the end of the world. That's one of the reasons we have an additional tyre test coming up, because Pirelli want to try out a slightly different construction to lower the degradation a little bit.We want to see the drivers pushing. Four seconds off what the cars can do is not racing to me. Also, if we have a tyre with that lower degradation and the wider working range that goes with it, we'll be a little less prone to overheating when you try to overtake and for 2021 we will have a car that is much less prone to wake effects.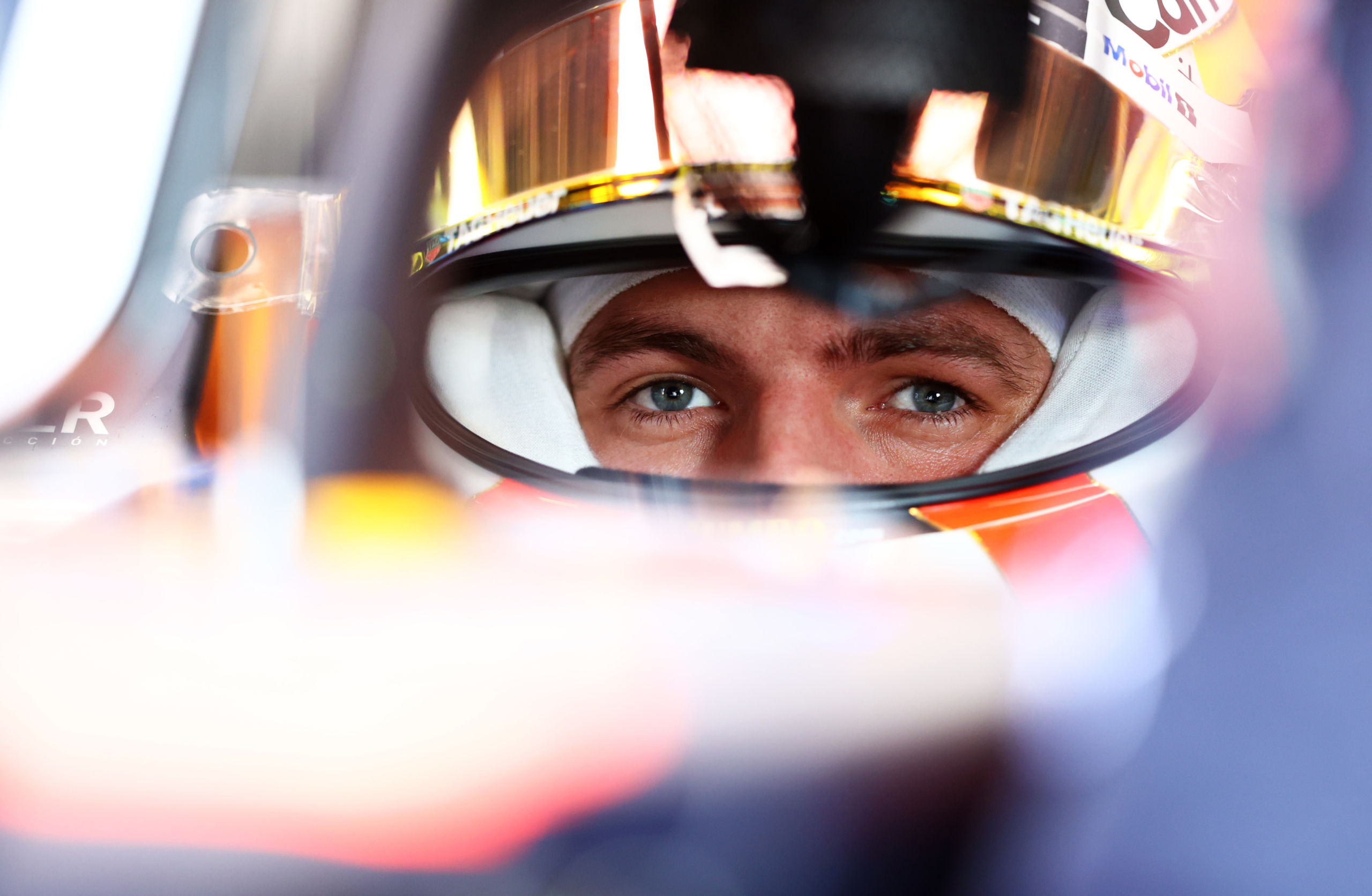 With two weeks between Monza and Russia, the collision between ...