The tyres on a Formula One car serve an essential role in race performance, and they must withstand various track surfaces and weather conditions that the vehicle encounters in races worldwide. You may often see the pit crews changing the car's tires during a race weekend, and because of the number of tires used during a race, most people wonder just how much do F1 tyres cost?
After researching information and verifying it from reliable sources, we found that a single set of F1 tyres costs about $2700 USD. Since every F1 car is required to have 13 sets of tyres per Grand Prix weekend per F1 regulations, it means that each team spends about $35,100 worth of tyres per Grand Prix.
Furthermore, with 23 races per season, this takes the cost of tyres for an F1 vehicle to a staggering amount of $807,300 per driver. And with two cars per team, the cost of F1 tyres accumulates to around $1,614,600 for every team in a season.
Do F1 teams pay for the tyres?
No, the F1 teams do not pay for the total amount of the tyres. They are supplied under a central contract with the FIA, which assigns the tyres to the teams for each race, this is because the F1 tyres are one of the few components of the vehicle that the FIA directly controls. They use the tyres as a means to control the cars' grip and speed.
So, if the FIA feel the cars are getting dangerously fast on the track, they can require the tyre suppliers to make the compounds harder, thus reducing their grip on the track and forcing the F1 vehicle to corner at slower speeds.
Any alternative way to control speed by the FIA – such as reducing the downforce or power of the vehicle, requires the compliance of the F1 teams, which isn't going to happen because these teams are doing all they can to make their cars faster.
On the other hand, each of the F1 teams does pay a flat fee for a season's worth of tyres.
Pirelli, an Italian manufacturer, currently holds the contract for supplying F1 tyres for all races. The tyre company pays F1 for the privilege and rights to provide the tyres for all the teams in return for the opportunity to hopefully increase their tyre sales due to the prestige of being associated with such a glamorous sport.
Who supplies tyres for F1 Cars?
Formula One only uses Pirelli tyres for all their races and has been doing so since 2010. This contract is due to continue until at least 2024.
Pirelli has secured an exclusivity agreement with Formula One. It means they will be the sole supplier of Formula One tyres until the contract ends. This rule is strictly observed and followed due to an agreement that benefits both F1 and Pirelli.
In the past, Formula One has had many different tire manufacturers supplying tyres for F1 cars, but today they only allow Pirelli to supply the tyres.
The Pirelli tyre company currently holds this contract agreement, and it doesn't look like it will change soon. But why exactly do Formula One teams follow this regulation and only use Pirelli when there are other tyre manufacturers out there that they can use, such as Michelin and Bridgestone?
Why do F1 teams only use Pirelli tyres?
The primary reason why Formula One teams only use Pirelli tires is that Pirelli has secured an agreement with Formula 1 to become the exclusive tire supplier for Formula One. This contract agreement began in 2011 and has been extended until the 2023 Formula One season.
This has proved that the two companies have a long-term commitment and dedication to each other, and because of this, Pirelli tyres in F1 races won't be going anywhere soon.
 
Pirelli had previously been a tyre manufacturer for Formula One races on three different occasions before returning in 2011.
Pirelli was one of the first tire manufacturers to sponsor Formula One in 1950, and it remained with the sport until 1958.
However, in the 1981 season, Pirelli returned to providing F1 tyres for the Fittipaldi, Toleman, and Arrows teams. They left the sport again in 1987, but they returned just two years later for a three-year tyre manufacturing stint in Formula One.
They returned to Formula One in 2011 to become the exclusive tire provider for all Formula One teams for the first time.
To better understand why Pirelli become the exclusive manufacturer is because they are willing to produce faster-degrading tires than other manufacturers. Formula One wanted to increase the amount of tire wear so that their races would become more exciting for their audience.
How Much Do F1 Tyres Cost? – Final Thoughts
Answering the question, How much do F1 Tyres Cost is a bit tricky because these tires are supplied and manufactured by the company that holds the contract with the F1A.
But typically, an F1 Tyre costs about $2700 per set. So, because an F1 team needs 13 sets per Gran Prix, the total cost of tyres per race per driver is $35,100.
However, the teams do not pay for the total cost of the tires; they only pay a flat fee for the season.
Pirelli currently holds the contract to supply the F1 tyres for all teams. They had secured this contract from the F1A until 2024.
They were chosen because Formula One wanted to increase the amount of tire wear so that their races would become more exciting for their audiences. And they were more than willing to produce faster-degrading tires than other manufacturers.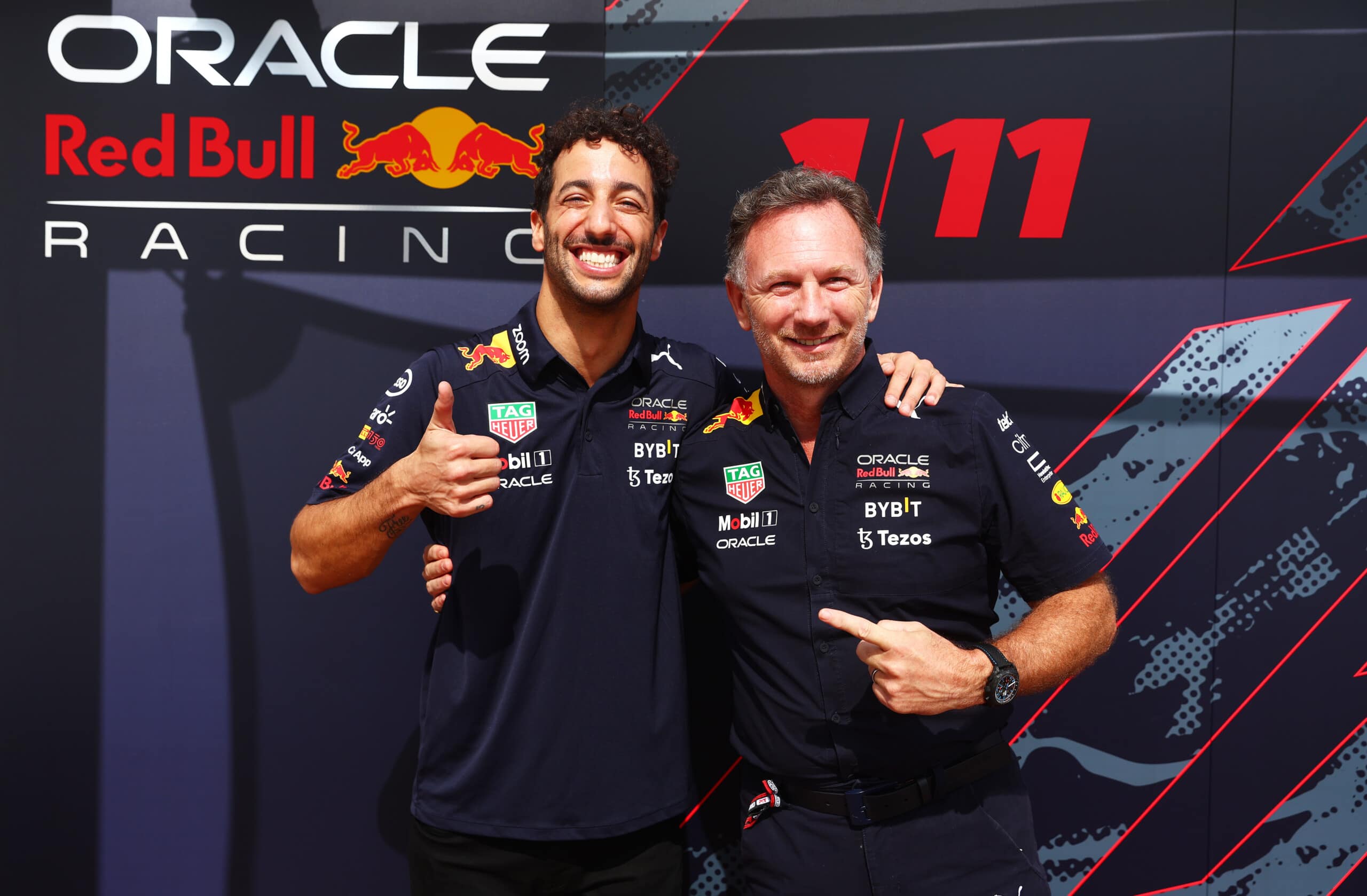 Oracle Red Bull Racing today confirms Daniel Ricciardo will return ...