Two hours of intense focus, extreme heat, bone-rattling bumps and jarring changes of direction on a narrow track under blazing floodlights – the Singapore Grand Prix might just be the ultimate test for F1 drivers. And it's a place where only the very best succeed as multiple race winners Lewis Hamilton and Sebastian Vettel can attest.
Singapore isn't just tough on drivers though. The circuit's 23 corners presented a huge challenge for the men and women who bring the race to life on screens around the world, as Formula 1 Director of Broadcast & Media Dean Locke explains…
This weekend sees Formula 1 teams and driver take on one the season's biggest challenges – the Singapore Grand Prix. It's a night race, under floodlights, in the centre of a busy city on streets usually crammed with traffic. Is it a similarly tough race to broadcast?
It's one of the longest circuits on the calendar and it's hot, so it's certainly physically tough for the guys who are out on track. But from a logistical point of view it is the length of the lap. There are 23 corners at the Marina Bay Street Circuit and we have to cover those with 26 trackside cameras. There are no real run-off areas apart from in Turn 1 and Turn 2, so the cameras are on top of the cars, shooting through very small fence windows. There are a limited number of angles they can shoot from and if they are pointing the wrong way, they might miss something.
On top of that we have to really convey what the city is like, this amazing skyline and these fantastic buildings. Each track and each race is unique. And we've got to highlight that uniqueness to fans – the tifosi at Monza, the fireworks in Singapore, the Foro Sol in Mexico and so on. We have to reflect that as much as possible. Singapore is a tricky one, but to be honest, broadcasting a motor race at any circuit is a tremendous challenge. Televising a Grand Prix is very different to other sports.
How is broadcast F1 different to other sports?
In a Grand Prix you have 20 different stories all happening simultaneously, and you have to try to tell those stories in as complete a way as possible.As a simple comparison, you can cover a football match with a single camera if necessary – you've got one ball and a small pitch. We've got 20 balls and a really big pitch! There are 10 teams on that pitch and all of them are playing a different game to each other in a funny kind of way. It's a complex juggling act, trying to balance all of those strands.
There was some fan criticism after the race in Monza that some of those stories were missed. Was that fair?
Monza is tricky because of the first chicane. On the first lap the field comes to that chicane very quickly. This year we had a really good battle at the front involving three or four cars. Conversely, at the back of the field you also had a very quick guy, Max Verstappen, and you have to make the choice of where to go.We were aware that there were some things happening at the back and we knew people were going through the chicane. But if you've got two cars side by side at the front, you have to stick with that.Editorially, we're after battles, we're after duels and the higher up the order, the better. If that battle is for the leading places you have to stay with that.We're not scared to dive down to 13th, 14th, 15th place if less is happening at the front and there's an epic battle taking place – but it is about going where the action is.
What about replays? Was there an opportunity to feed in a start replay earlier perhaps?
In terms of replays what makes Formula 1 a challenge is we don't have natural breaks. We're not like tennis, or cricket in that respect. Therefore we've got to feed in replays while live action is happening, unless we get a safety car.  If you ask any sports director what is the hardest part of broadcasting live sports, they will say replays. And that's compounded when you don't have natural pauses. You're looking for an advantageous lull – and in Monza, with a lot happening at the front in the first few laps that was difficult.
Why are there no F1 picture-in-picture replays?
We have the mechanism to do that but we tend to shy away from it because we have a wealth of information already on screen and a lot of graphics and adding to that makes things very complicated. It's also difficult for commentators.
What's the process for broadcasting the first F1 lap?
Absolutely. I suppose we're a bit like an F1 team in that we do a lot of tests and practice. We are lucky at European races, and some others, to have F2 and F3 and Porsche Supercup races, which give us the opportunity to practice that first lap.  We also run tests during the safety car laps on Thursdays of race weekend.And what we will often do is re-cut it. So we might say, well, what if we jumped to a different vantage point earlier, what if we brought in this angle? There's a constant process of trying to improve the show.
During F1 sessions, how are the decisions made on what to focus on?
Essentially what we have is layers of sub-mixes. The replays are done by a replay director, the track action is done by a track director and we have a dedicated director for onboard footage. There is then a main director who is pulling all that together and balancing those elements with pit stops and pit lane cameras.We also have a group of looking at the bigger picture – have we seen enough of the lead group, should we go back to particular battles, do we need to review strategic decisions to explain things better.We also have an editorial director that I work closely with, and an executive producer. They are primarily looking at timing pages.  We also have someone looking at the positioning of cars on GPS. On the backbench we have a graphics producer who is more focused on strategy and we have a commercial producer making sure our commercial partners are looked after.We're also dialling into commentary on occasion because there's often valuable insight from the expertise within broadcaster teams and so we'll feed that into our decision-making when we feel it's necessary. We'll look at social media, too, to see what everyone is talking about and that might feed into our treatment of a particularly facet of a race if it's turning into a talking point.Finally, we also have some pretty good experts of our own. Ross Brawn sits in a bit, as does Roberto Dalla, our Managing Director of Media and Technology. Rob Smedley is always in communication too, so we can talk to him about possible strategies. 
That's the operation at the track, but there's also a team back in the UK as well isn't there?
We have the remote operation centre and the technical operations centre. We do all the team radio back there; we do some replays back at base as well. And then they're fed back to the broadcast centre at the race. In some ways it's very similar to an F1 team where the engineers at the track are supported by an ops room back at the factory.
Finally, to come back to Singapore, how will all of that feed into this weekend's broadcast?
Simple really, we'll do our absolute best to cover the race in as much detail as possible and we'll endeavour to tell those 20 different stories wherever they happen on that playing field.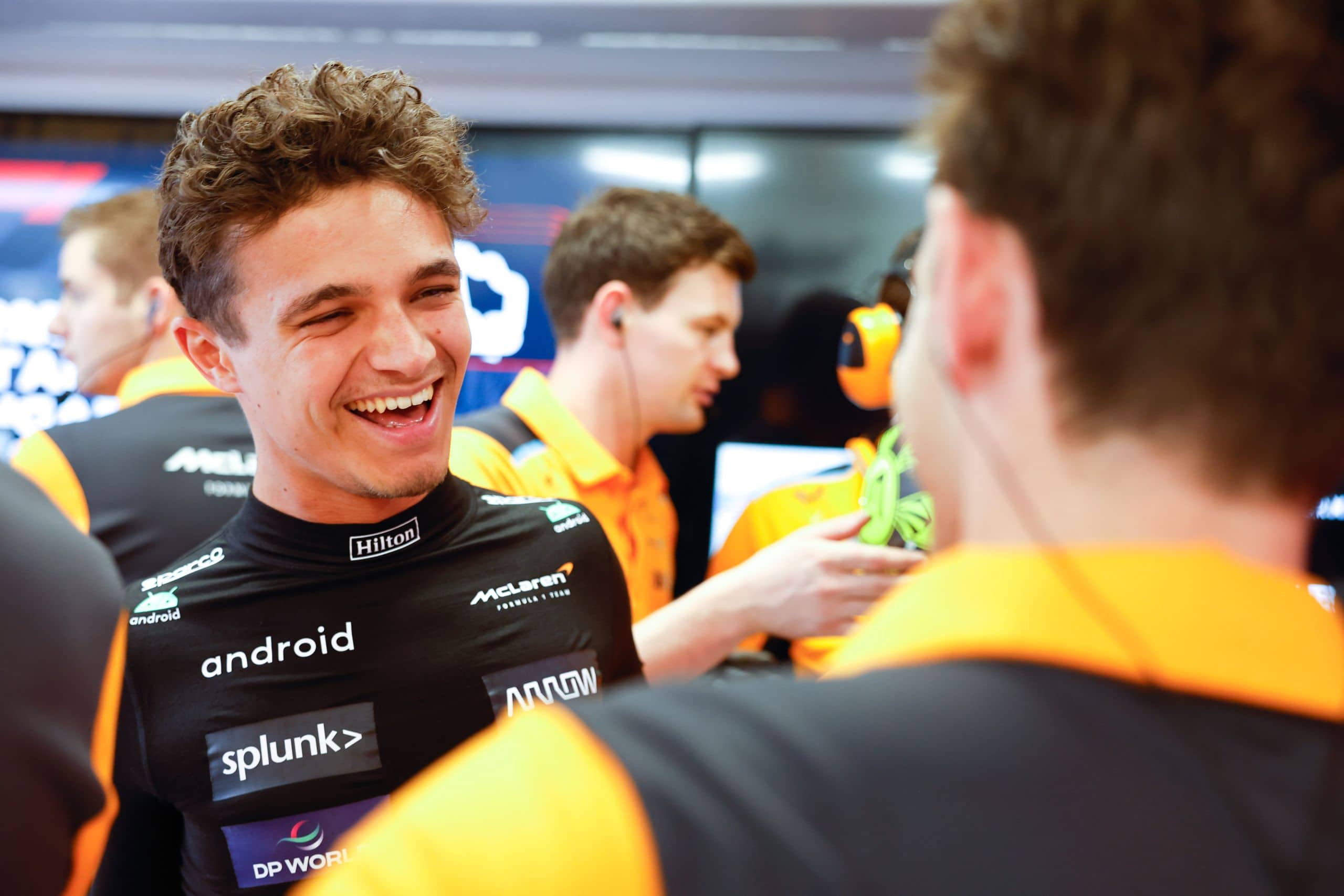 In the most recent times, Zak Brown, the top boss ...