2023 Italian Grand Prix: Race Tyre Analysis – Max Verstappen won the Formula 1 Pirelli Gran Premio d'Italia 2023, taking the chequered flag ahead of team-mate Sergio Perez, to give Red Bull its 28th one-two finish. Max took his tenth consecutive win, a Formula 1 record, as well as his second Italian Grand Prix victory in a row. Joining them on the podium was the pole-sitter Carlos Sainz, with his team-mate Charles Leclerc finishing fourth.
Apart from the top three drivers and the Red Bull team representative, another star of the prizegiving was Typhon, the trophy created by Italian artist Ruth Beraha, inspired both by Greek mythology as well as the shape of the exhaust pipes on a Formula 1 car. Typhon is a mythological figure – the giant son of Gaia – who is traditionally characterised by his extraordinary strength and a hundred snakes wrapped around his head, symbolising a shocking personification of nature.
The 2023 Formula 1 Pirelli Gran Premio d'Italia trophy was commissioned by Pirelli and contemporary art space Pirelli Hangar Bicocca. It represents a fusion between an idea from the artist and a production process that unites cutting-edge technology and robotics such as 3D cutting and production, as well as the work of craftsmen specialised in welding, polishing, assembly, and gilding. The end result is reminiscent of the art from the finest goldsmiths.
Mario Isola – Director Pirelli Motorsport
"Even if Verstappen and Red Bull once again picked up all the points on offer, the Italian Grand Prix was truly spectacular with plenty of thrilling and close duels. Today's track temperature was always above 40° C, which led to slightly higher tyre degradation. Despite this and even with a trio of compounds that were softer than last year's, the drivers definitely did not have to worry about tyre management as could be seen from the many duels we witnessed, some going on for several laps. In terms of strategy, our predictions from yesterday were pretty much confirmed in the race. The one-stop was definitely the quickest and those who pitted earlier than the predicted window then had to make a second stop, except for the Williams duo, who once again proved to be particularly adept at tyre management.
Finally, I want to thank the crowd of hundreds of thousands of fans who packed out the grandstands at this historic circuit over the three days. This is our home race and, even if we are not competing with opponents on track, we feel part of the great show that is Formula 1, especially here at Monza."
2023 Italian Grand Prix: Race Tyre Analysis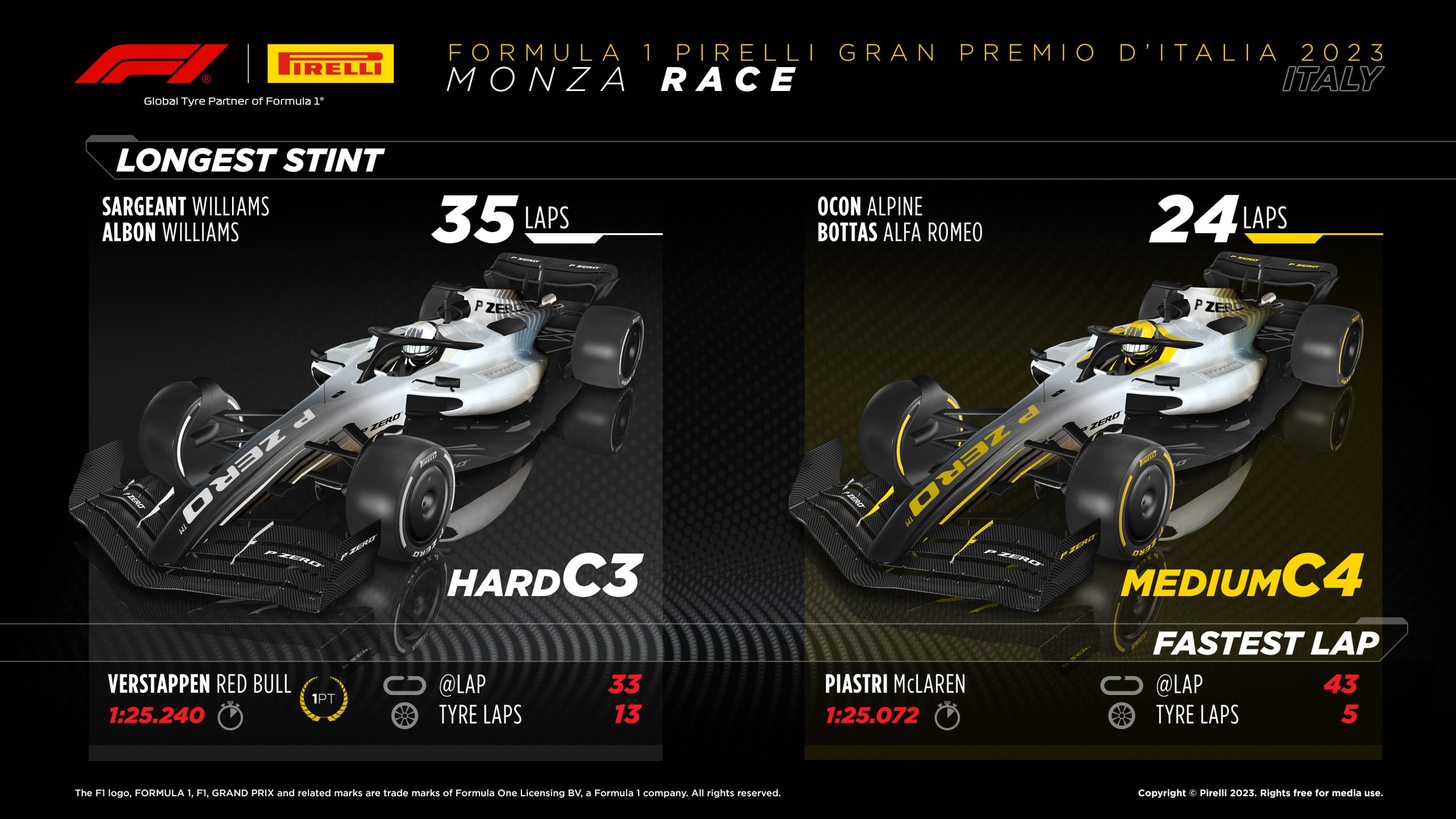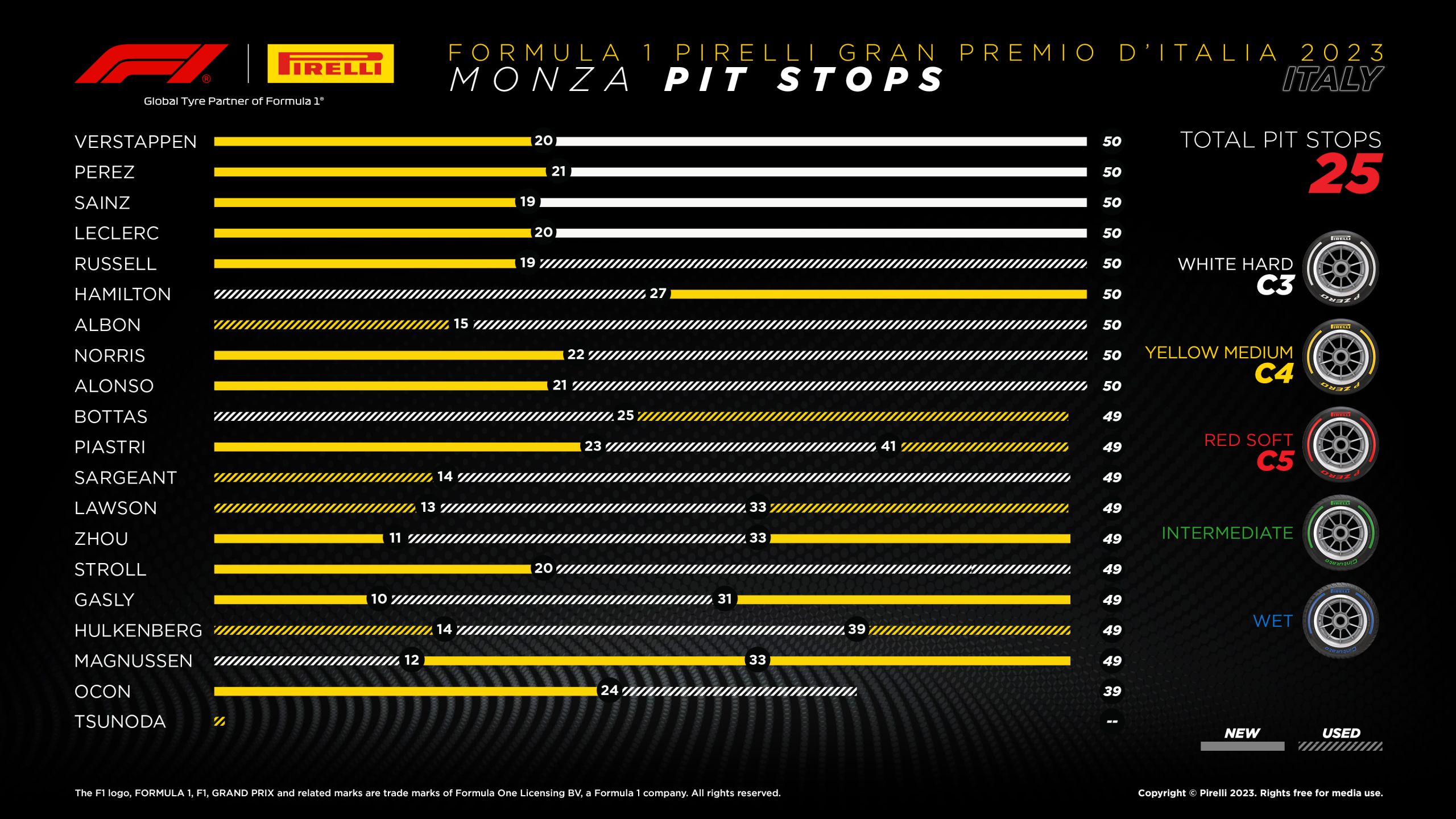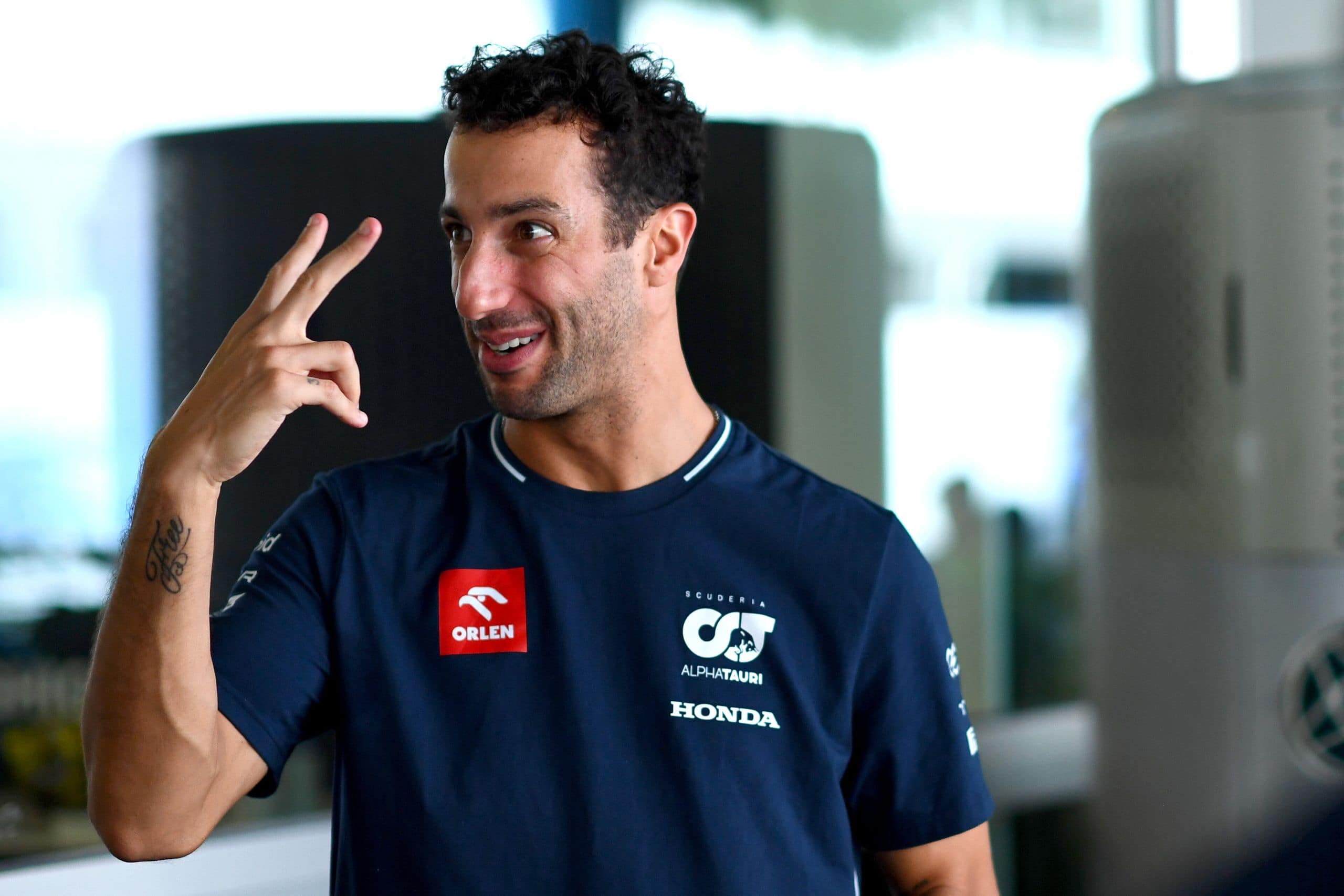 Daniel Ricciardo could miss up to two more grands prix, ...