Max Verstappen has rewritten the record books, taking his tenth consecutive race victory with a win at Monza.
It was a perfect day for Red Bull, who saw Sergio Perez complete a 1-2 finish in what was a record 15th straight win for the team who won the final race of the 2022 season in Abi Dhabi, and have won all 14 races of the 2023 F1 season to date.
Pole sitter Carlos Sainz put up a strong fight in front of the Tifosi, holding off the two-time World Champion Verstappen for 14 laps. The Spaniard finished third, narrowly ahead of his teammate Charles Leclerc.
Max Verstappen – 1st
"I had to be patient today to get the win, Ferrari had a lot of top speed all weekend and I think when you look at our rear wing we had to trim down our top flap, so our DRS the whole weekend wasn't as effective as normal. That meant we could never have a good run down into turn one, so I had to be patient and force Carlos into a mistake. At one point, when his tyres were wearing a little, we tried to make him brake late, he locked up a little bit and I thought, "perfect" and was able to pass him on the exit to turn two. From there it was about managing things and bringing the car home safely. 10 wins in a row is a record I am very happy about; it is something you don't even think about trying to achieve because it is very unlikely that those kinds of things happen. I am very proud it has happened and proud of what the Team has done again today, the whole year has been pretty incredible so far. And, of course, a one-two today as well, here in Monza, is special for us all."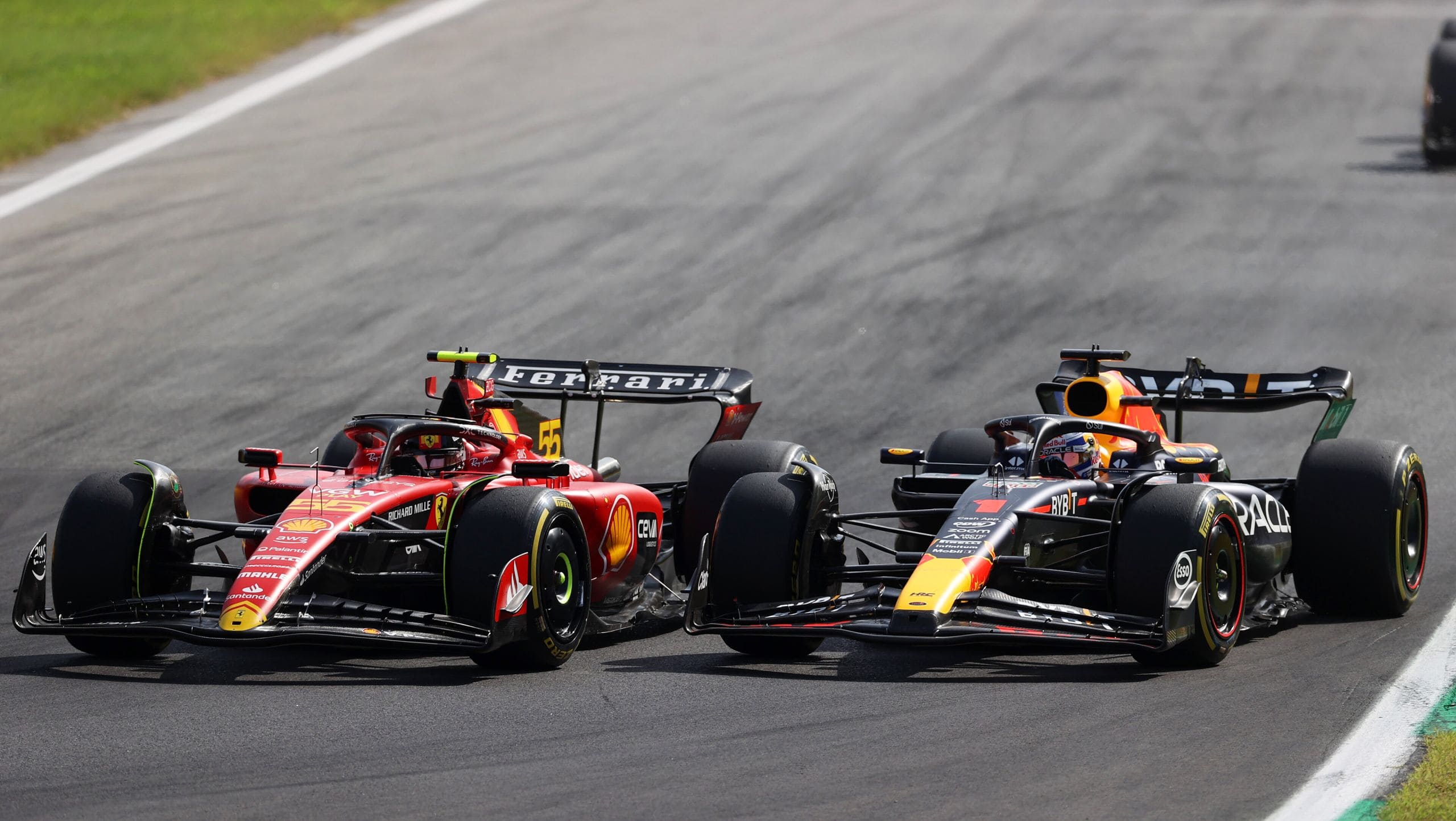 Sergio Perez – 2nd
"It is really satisfying to achieve P2 today and it has been a brilliant day for the team. Overtaking was really difficult on this track and the Ferraris were very fast on the straights so it was hard to make my way through the field. We had some tough racing, but I fought really hard to overtake and gave it my all and it paid off. We didn't get to show it yesterday, but it's been a strong weekend in terms of performance. I feel like my form is fully back and I hope we can have a very strong end to the season. The team have done a lot of work on the suspension and the set-up of the car and we have made great steps forward here. Finally, the atmosphere here in Italy and on the podium was amazing: the whole main straight was packed and it was a great experience. Max's achievement today really is incredible so well done to him: today is his moment."
Carlos Sainz – 3rd
"It was a great weekend all along and to be able to celebrate a podium with the tifosi is the perfect icing on the cake! I really want to thank every single one of them for their endless support. They are very special! Today I did everything I could to try to keep both Red Bulls behind, using my tyres to the limit and pushing for the entire race. Unfortunately, they still have the edge over us on race day and P3 was the maximum today. We had good battles on track with them and with Charles and I hope people enjoyed it as much as I did. Now we have some time to regroup and start preparing for Singapore as soon as possible."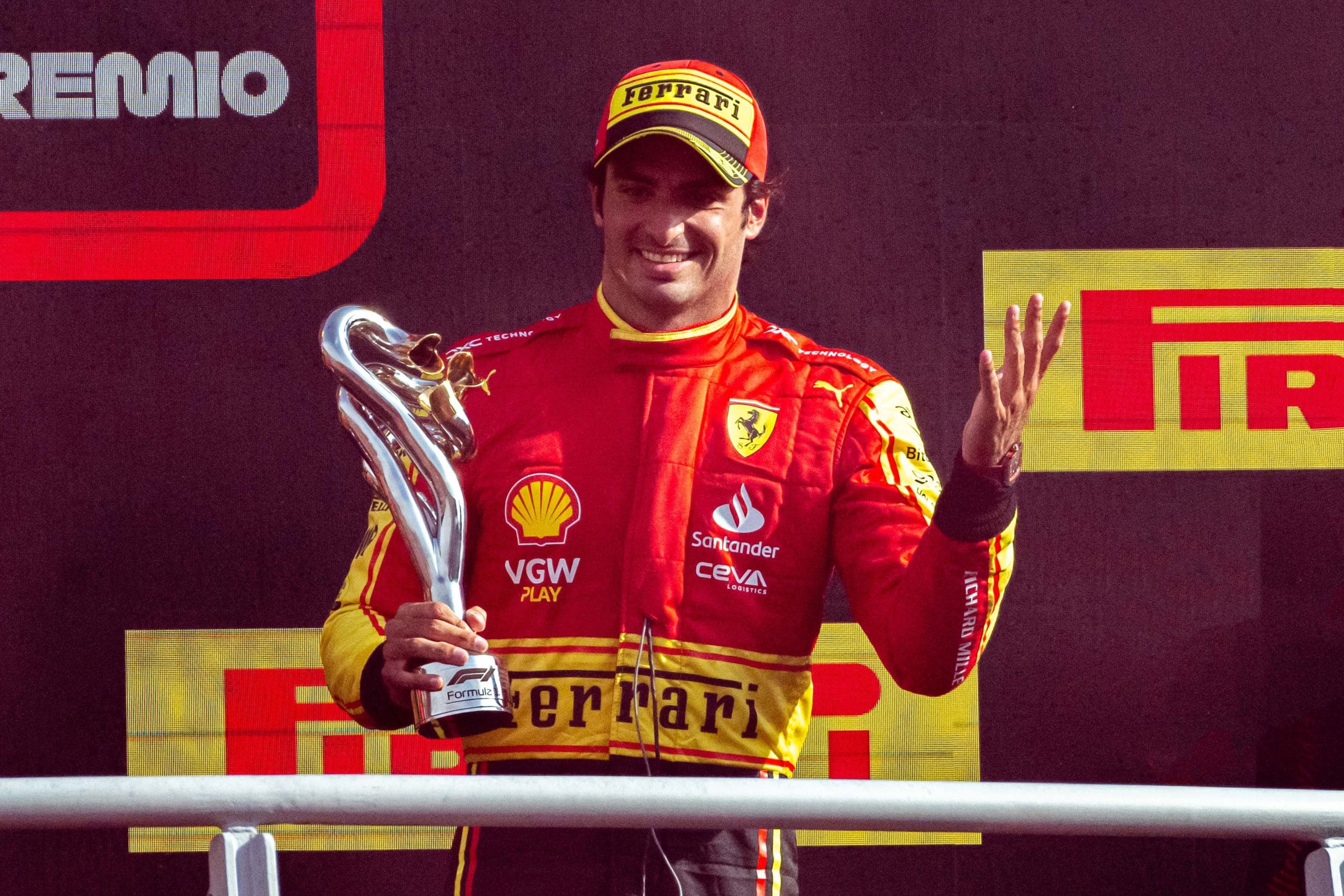 Charles Leclerc – 4th
It has been a while since I had that much fun in a race! The battles we had throughout were great, and Checo (Perez), Carlos and I were really close towards the end, which made for an exciting handful of closing laps. We had some free space behind us, so I just enjoyed it and pushed to the maximum. I hope that the tifosi enjoyed it as much as I did and a big thanks to them for all the support this weekend. I hope that we will see more races like this to come and look forward to being back on track in Singapore.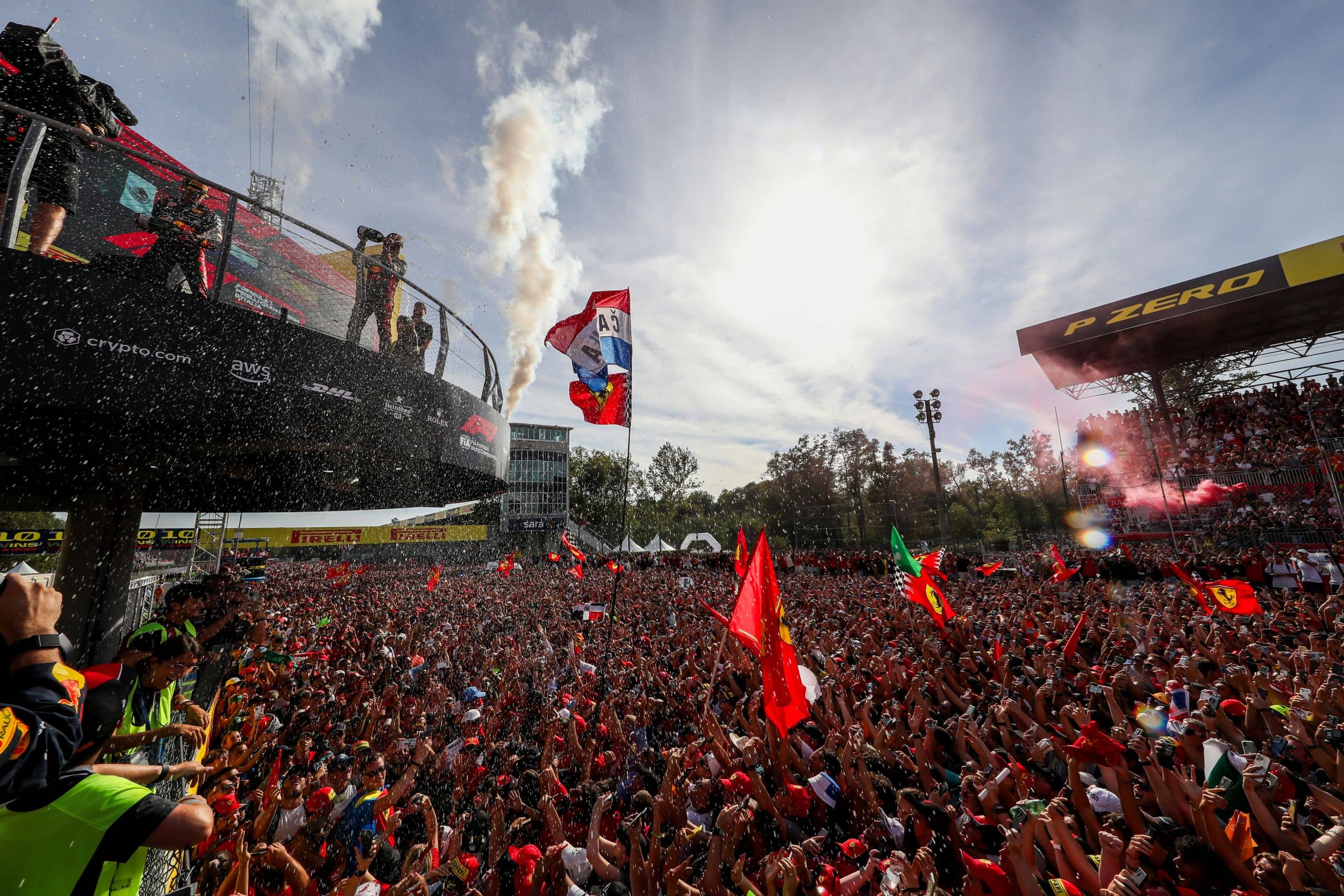 Christian Horner – Red Bull Team Principal
"This was a very special victory but we had to do it the hard way. The Ferrari's were very quick today, just as they have been all weekend and with Carlos and Charles defending like their life depended on it meant we had to work that extra bit harder to lead the race.
Sergio did a brilliant job, finding his form to claim second, while Max continued his exemplary run to take the win. This now gives Max 10 victories in a row which breaks Sebastian's record from 10 years ago. It's a fantastic achievement and a huge effort from every single faction of The Team.
I say time and time again, it's not just what you see here at track that makes success possible, there is so much that goes on behind the scenes. Formula One is the biggest team sport in the world, and it requires every single person to do their job, investing in this car and sharing the same vision. This win is down to everyone in the Oracle Red Bull Racing Team that has done such an amazing job this season. That's now 14 victories in a row. We are leaving Europe unbeaten which is a truly remarkable achievement and something we look to extend as we head to the next race in Singapore in two weeks time."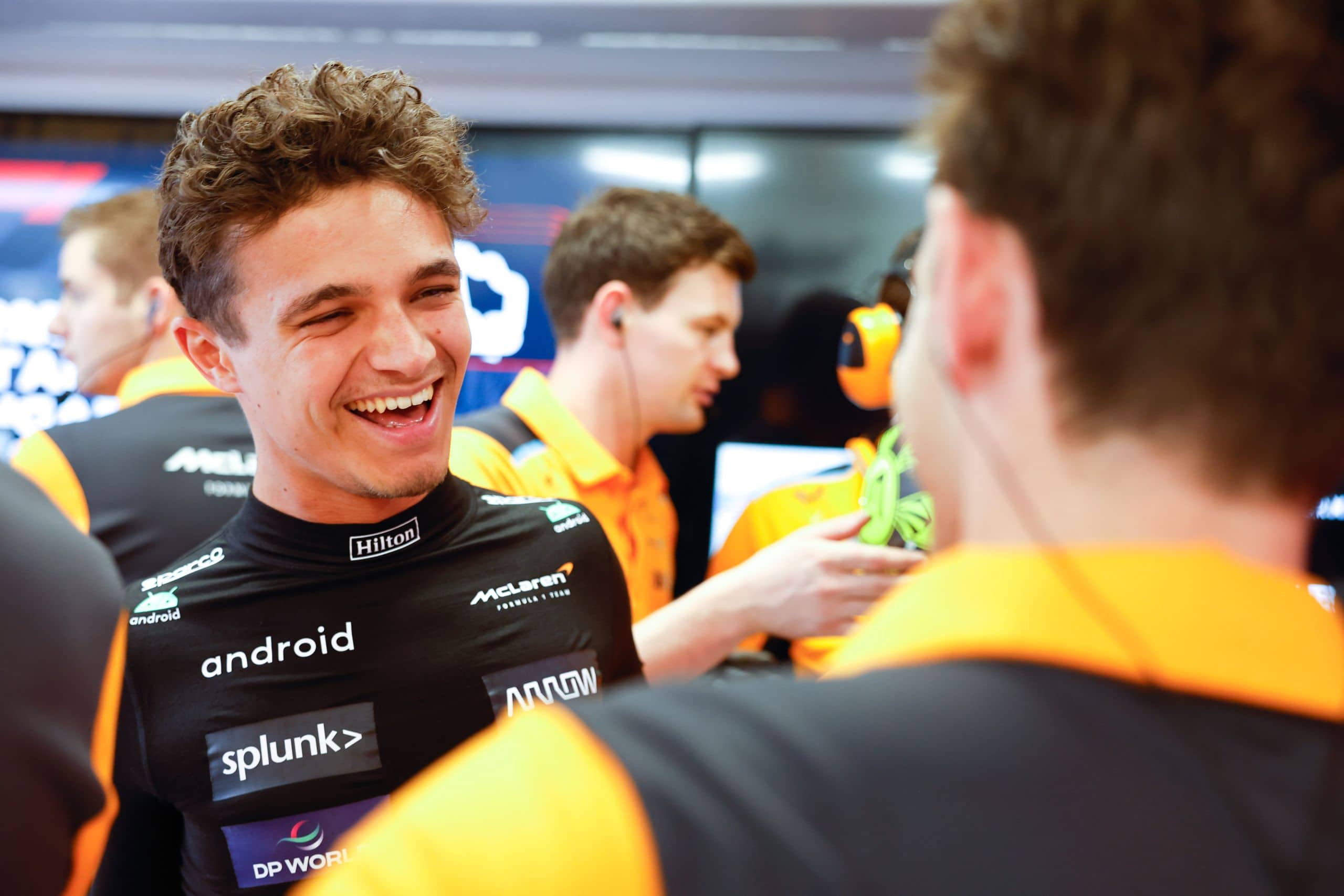 In the most recent times, Zak Brown, the top boss ...