Mercedes Team Principal Toto Wolff made his stance on an eleventh team joining Formula 1 very clear during the Team Principal Press Conference for the 2023 British Grand Prix. The Austrian was joined by Ferrari Team Principal Fred Vasseur and Pirelli's Head of Motorsport Mario Isola.
Team Principal Press Conference
This weekend's British Grand Prix sees a fictional eleventh team in the paddock, as filming for Apple's upcoming Formula 1 film starring Brad Pitt is taking place. Both Wolff and Vasseur were asked what they thought of an eleventh team joining the grid and why one hasn't been given the green light to join yet despite interest in F1 being an all-time high:
"The FIA and FOM will assess whether a new entry is creative for Formula 1 and what it brings us." Wolff began. "Our position was very clear; buy a team. If you look on the track now, it's like a go-kart track, we're tripping over each other. There is a safety concern and with the logistics, we don't know where to put an eleventh team.
"Silverstone can accommodate the Hollywood people, but at other circuits we can't. As I said before, if a team can contribute in a way to Formula 1 like the others have done, we have to look at it."
Vasseur agreed with Toto and went on to elaborate with what an actual eleventh team will do to the current grid:
"For once, I'm pretty in line with Toto that you can't compare the impact of the movie with the impact of the team. Have a look at what happened last week [with the track limits] at Spielberg, it was already a mess. Can you imagine if there was ten percent more infringement?"
Wolff then jumped back into the debate:
"There is no mature sports league in the world where such a situation is possible where you can just set up a team and join and say "thank you very much for letting me take out of the prize fund". You have to qualify, you have to go through the ranks and showcase commitment to the championship that we've done over the many years."
One valid question that came off the back of that was how a team can "prove themselves" before joining Formula 1. Unsurprisingly, Toto had plenty to say:
"I still have the belief that this is like a league of franchises. When a new team joins it should be like the NFL and we should ask "What this new team brings to the sport?" It's for the FIA and FOM to decide and we can comment here from the sidelines here and obviously our standpoint is clear. We only want a team that brings something new and creative to the sport."
It's hard for us to truly appreciate as outsiders, but it does appear as though this is a "catch 22" situation that's very hard to see a way around for any new team trying to join. And, as the old saying goes, turkeys don't vote for Christmas, so it's very to see why the teams aren't eager for more competition on the grid.
Wolff was being as savage as ever with his responses today, so this passionate answer shouldn't have come as much of a surprise. Vasseur stated that he believed his Ferrari team could beat Mercedes this weekend, before Wolff responded by saying "Ain't gonna happen". Wolff certainly isn't lacking confidence in what is his drivers' home home race and his de facto home race.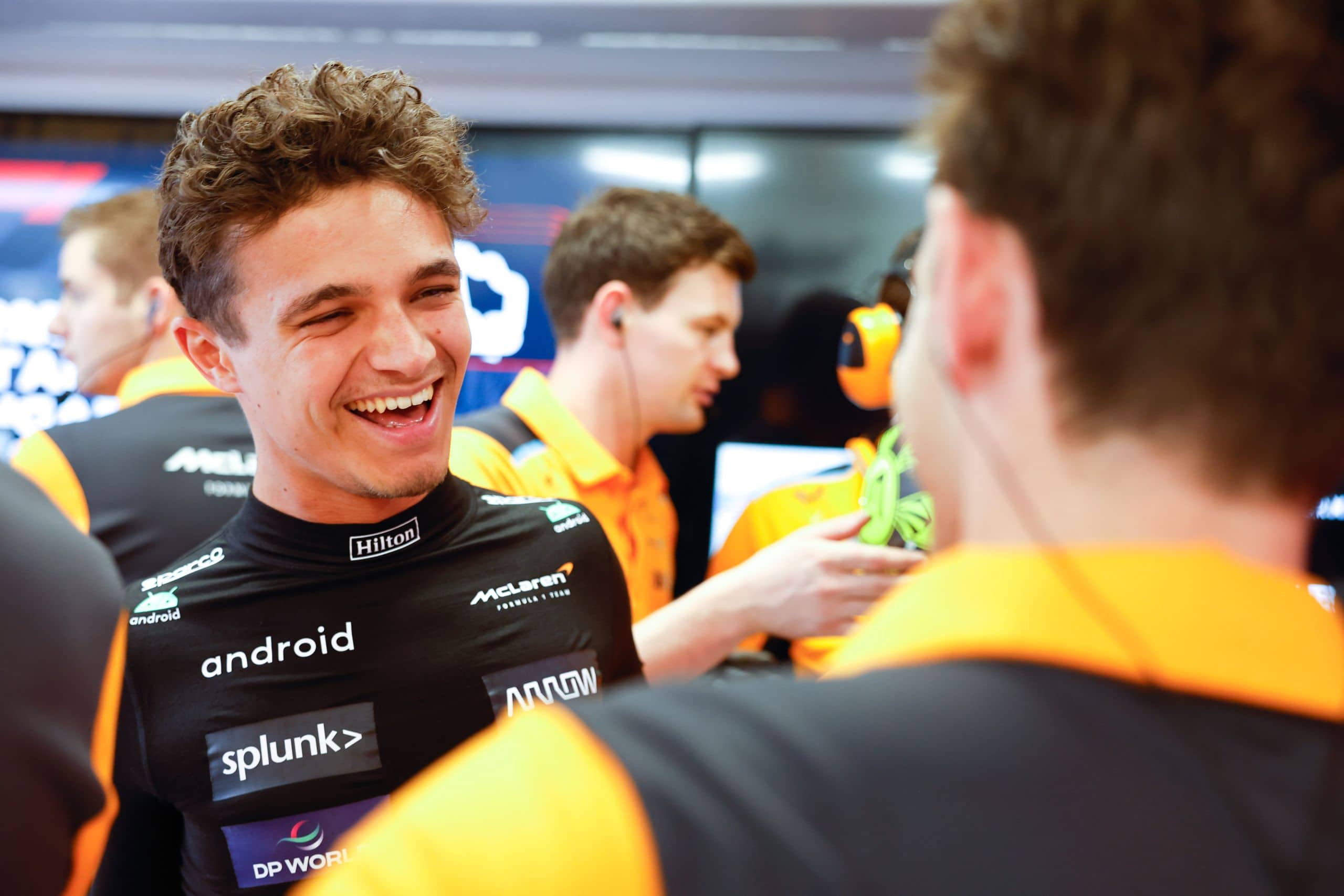 In the most recent times, Zak Brown, the top boss ...