What is F1 simulation?
This week, Mercedes are delving into the topic of simulation and the various different tools used by F1 teams. The video features interviews with Ivo Marlais (Lead VDG Simulation), Matt Wilkin (Lead VDG Engineering), Joseph McMillan (Senior Race Strategy Engineer) and Valtteri Bottas (driver of Car No.77).
Lance Stroll Left Fuming In Miami
At the end of the 2022 Miami Grand Prix, Aston…
Lewis Hamilton Will Decide When His 'Masterpiece' Is Complete
After a difficult start to 2022 much has been made…
What Is The 2022 F1 Engine Freeze?
Here we explain the 2022 F1 engine freeze, and what…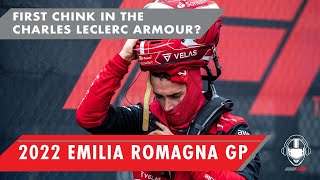 First Chink In The Charles Leclerc Armour?
After pitting for fresh tyres to try and snatch the…
Toto Wolff Apologises To Lewis After Imola Nightmare
At the end of an awful weekend in Imola, Toto…