F1 is one of the highest-paying jobs across the sports board, not only for the drivers but for all of the people involved. Formula 1 is a sport that demands teamwork. Engineers play one of the biggest roles in Formula 1 as they actually make it possible for the sport to exist. But how much do F1 engineers earn? Let's take a look…
How much do F1 engineers make?
F1 engineers can get paid between £40,000 and £80,000 per year. However, the pay can vary depending on experience, seniority and the team they are based in. Engineers are a crucial point in Formula 1, them being such an important part of Formula 1 could even increase their salaries to £100,000.
However, graduate engineers with master's degrees can start on graduate schemes which can typically pay between £25-30,000. After a few years, this is likely to increase.
In Formula 1 teamwork is extremely important. Making the fastest car on the grid will give the driver a much better chance at winning races and championships. This means the reality is that even the best of all drivers can't win in a slow car.
Formula 1 teams will obviously be looking to employ the best engineers on the planet. If an engineer is the best in their field, they will be paid incredibly well.
This is a major encouragement for younger people looking to get into engineering. However, there are specific factors to keep in mind when it comes to salaries.
Junior/younger engineers will obviously be paid less because they have less experience than senior engineers in Formula 1 and engineering itself.
The chief engineers will be paid the most out of all of the engineers employed, although they are often the ones under the most pressure by team principals, the drivers and even the public when it comes to the performance of the car.
The typical salary different engineers can expect are as follows:
Graduate engineer: £25,000-£30,000 a year
Junior engineer: £45,000-£65,000 a year
Senior engineer: £70,000-£115,000 a year
Chief engineer: £175,000+ a year
F1 engineers are crucial to all teams which is why they get paid such a great salary.
How much an engineer in Formula 1 gets paid will also depend on the team they are working for. With high-end teams such as Mercedes, Ferrari and Red Bull, engineers are more likely to get paid a lot more than an engineer working in a lower-end team like Williams or Haas.
This is mainly because the bigger teams are able to pay more which helps them get better engineers. Teams will also receive prize money from the FIA which could give them the opportunity to spend it on even better engineers for their team.
All teams earn some money at the end of the year from the FIA, but teams can choose how to spend it. Sometimes it will be spent on engineers and other times completely different things.
Formula 1 engineers can also be paid bonuses depending on how well the team do. If the team they work for wins the Constructors Championship, they'll often be given a bonus. This encourages engineers to work much harder than they already do and make sure the car performs up to the standards it's given. Although, if a team hasn't performed as well as the previous years then it's highly likely engineers won't be given a bonus.
Bonuses can also be given if a race is won for the team, get a pole position in qualifying, or if they're team sets the fastest lap in a race.
F1 engineers have one of the hardest jobs, making sure the car is suitable to drive and win races. They are under a lot of pressure all of the time. If there are complaints about the car or if it doesn't perform up to standards, that will fall back on them. They are responsible for the performance, whether that be good or bad.
Formula 1 engineers will be expected to make informed decisions and analyse data about the setup required to generate the best of the cars on the grid.
How much do F1 pit crew make?
The pit crew of a Formula 1 team also play a crucial role during a Grand Prix weekend and can determine their driver's final race result.
The Red Bull team is the undeniable king of pit stops. They also hold a Guinness World Record for the fastest Formula 1 pit stop in history. During the 2019 Brazilian Grand Prix, the Red Bull pit crew performed the fastest pit stop of Max Verstappen with an astonishing 1.82 seconds!
Fastest Ever F1 Pit Stop
The highest-paid person in Formula 1 pit crew staff is the crew chief. They are the one who holds the most important duties regarding a pit stop.  The bigger teams in Formula 1 like Mercedes or Red Bull pay expensive salaries to their pit crew staff, for example, the crew chief has a pay of £10,000 per race.
The tyre changers also hold a lot of responsibility, making sure new and fresh tyres are put on in record timing so the driver's race doesn't get affected. The maximum a tyre changer earns per race is £5,000. 
There are also other members of a pit crew team but they don't hold as much responsibility as the ones mentioned already.
Along with the crew chief and tyre changers you also have the tyre carriers, jackmen, wingmen, stabiliser and the fire extinguisher man.
Tyre carriers earn £3,500 per race while Jackmen and Wingmen get paid the same amount which is £3,000 per race. A stabiliser makes £2,500 per race.
The lowest pay a member of pit crew staff earns is £500 per race. That member of staff is the fire extinguisher. They earn such a low amount due to there not being many fires in the pit lane, they are there mainly for safety measures.
How much do Ferrari F1 engineers make?
Salaries for engineers in Ferrari range from £45,000 to £350,000. Their salaries start at £44,802 per year and can go up to £326,494 per year for the highest level of seniority.
A Ferrari engineer is roughly paid the same as any of the engineers in a top team. If you look at how much a Mercedes, Red Bull or McLaren engineer is paid it will be roughly the same pay range.
This would obviously vary for an engineer in a lower-down team like Haas and Williams, they aren't able to pay so much towards their engineers as they have other things to pay for.
While teams like Ferrari have enough of a budget they don't have to worry about how much they pay their engineers, if they want the best car possible they are going to have to pay a lot of money for them.
As mentioned previously engineers can also get bonuses which would increase their salary, but that does determine how well their team does.
How to become an F1 engineer
Interested in any of the above? Well, let's find out what you need to do to get a job in F1.
First of all, you'd typically need to showcase exceptional grades at an advanced level in school in STEM subjects like Maths, IT, Design, Physics and Chemistry. It is essential to get good grades in all of these subjects.
Once you've finished Comprehensive school/ High school a student looking to go into engineering should look at completing their engineering studies through a College/ University or an engineering apprenticeship. However, it would be hard to find an apprenticeship in engineering without any experience in engineering.
You'll need a degree or equivalent in mechanical or automotive engineering. Most universities in the UK offer mechanical engineering courses and this should enable you to learn and study vehicle dynamics or mathematical modelling, which is essential knowledge within your role.
It would also be a good idea to enhance employment opportunities after graduation. You could do this by trying to find jobs in a motorsport-related work placement as part of your degree.
Due to the competitive nature of the Formula 1 industry, you'd usually be expected to couple your engineering degree with a specialised master's degree in fields such as aeronautics, mechatronics, programming, or design.
As well as completing the qualifications needed, experience is also essential. Possible areas to get experience could include joining a Formula student team, acquiring a shadowing job or providing services at racing events free of charge (volunteering). Getting experience doesn't always have to be Formula 1 related, as long as it's within the motorsport industry.
Although you don't have to get your experience through Formula 1, it is advisable to be involved with racing that follows Formula 1 rules set out by the FIA as it typically acts as a training ground for individuals looking at getting involved with Formula 1.
These alternatives could be Formula karting, Formula E, Formula 3 or Formula 2. For women looking to get involved the W Series is a great option.
You could also volunteer for race teams for free in your spare time, this gives you experience in the motorsport environment.
Marshalling can also be a good option as it gives paddock access making it possible to experience the Formula 1 life and what it's like close-up, it can also help you decide whether that's what you really want to peruse.
However, it isn't always possible to walk into a race engineering job straight away, especially as an F1 engineer.
Most race engineers have worked their way up to the position they want or where they are, usually after having worked as a vehicle dynamicist and a data engineer. It may not always be Formula 1 engineers working their way up though, most F1 engineers actually work their way up through rallying, NASCAR or similar forms of motorsport.
Alternatively, you could work in junior race teams as a data analyst and develop 'on the ground' the skills that are needed to graduate to a race engineer.
You'll need quite a few skills if you want to work in a Formula 1 team though, skills like:
-Resilience
-Quick thinking
-Outstanding communication skills
-The ability to work well in a team
-Problem-solving
There are a few more skills that you'd need but these are the main ones to focus on for now.
You may ask why would I want to become an F1 engineer? Along with the large amount of hard work, there are also a few perks that come along with a good salary.
Perks include, but are not limited to the following:
-Travel and accommodation costs to each venue of a calendar year
-Medical insurance
-Pension schemes
-Merchandise/ticket price discounts
-Team performance bonuses(such as race wins, fastest lap, championship wins, etc)
-Shared opportunities
As you probably already know, F1 engineers have to travel the world to be able to attend races for their team. Since the engineers are working, as mentioned before, their travel and accommodation costs will be covered by the team. This means that F1 engineers get to travel the world for free!
As they are team members, F1 engineers might receive discounts on ticket prices, which will allow their friends and family to attend the races at much lower costs. They could also potentially be given discounts on team merchandise, which is really expensive in Formula 1.
Formula 1 crew members also get medical insurance and pension schemes from their employers. However, this does depend on the team.
Formula 1 teams can be made up of 1000+ people, but they are all very well looked after as they are the best at what they do and the teams want to treat them well for all their hard work.
In conclusion, if you want to be an engineer or would like to go down that path, an F1 engineer is the way to go. There are many benefits and it is an incredibly enjoyable job to have when you're not under pressure during a race weekend.
What do you think of an F1 engineer's salary? Do you think they are being paid too much or too little, or maybe even just the right amount? Let us know down below in the comments.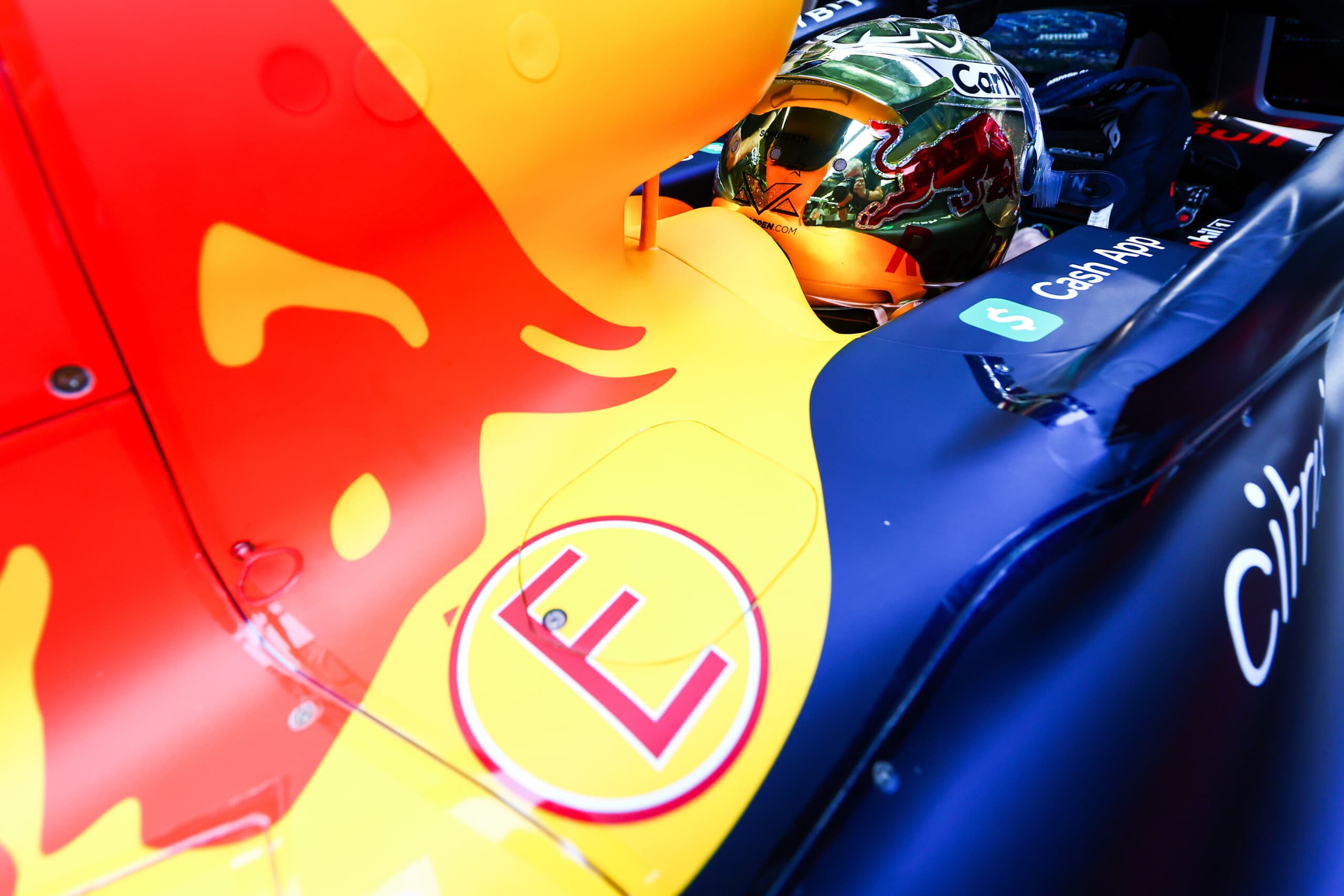 With 2022 in the record books, attention has quickly turned ...