Everybody loves the Formula One circus on wheels and there is no child in this world that hasn't dreamed about being a part of it. We all fantasized about becoming F1 drivers, however, the path that leads to an F1 seat is far from straightforward.
The problem is that only twenty drivers get a chance to drive those magnificent cars, win trophies, and open champagne bottles on the podium.
Luckily for the rest of us, there are numerous Formula 1 jobs that don't require you to be one of the best drivers on the planet. Each team needs dozens of mechanics, engineers, and communication experts who work behind the scenes and that keep this flying circus exciting and majestic.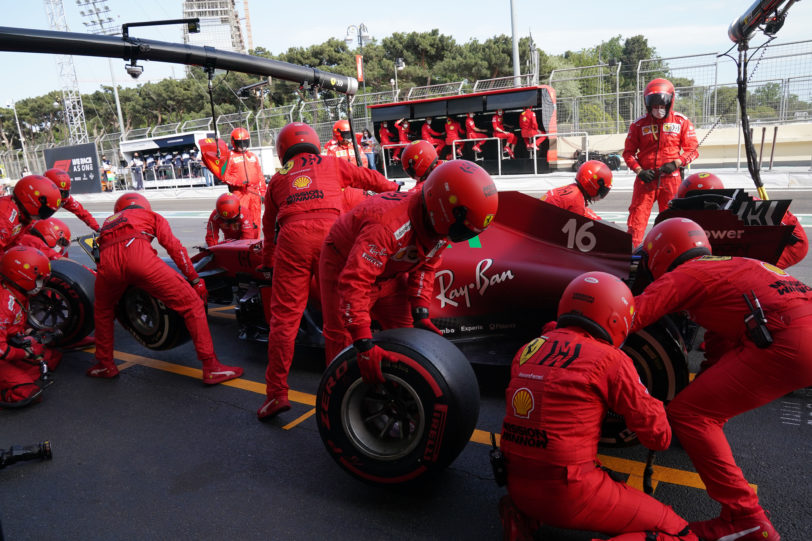 Formula 1 Careers Prospects
If you are a student working on her college degree, trying to pay his tuition, and making ends meet, having a job in Formula One seems like a distant dream. Perhaps it isn't if you study engineering, telecommunication technologies, robotics, or mechanics. Landing a job in the Aerodynamics Department of McLaren or Ferrari requires a degree in IT or Physics among rather things. Each team is always looking for talented or motivated experts as their new Design Engineers or Wind Tunnel Test Technicians. For those wanting to be closer to the track, a solid Rescue Unit Crew member or a Race Team Mechanic is always needed. 
Excelling in physics is one thing, but working long hours under pressure is something else. One must prove her dedication and love for his team because the competition is fierce plus merciless. As a student, you must excel which means no skipping your homework or being lazy and inactive. Being a future F1 team member means showing energy, endurance, and motivation when it counts the most. Racing means giving everything you got, every day, without hesitation thus showing how much one cares for his team and his teammates.
Getting Jobs In Formula 1
Like any other company, racing teams recruit the best students who relish working under pressure, like the ones writing their essay homework papers two hours before their deadline. Resourcefulness is also highly valued, so finding some websites that do your homework also counts as it shows your wit or intelligence. We all need help sometimes, especially in a team that aims to win every day, so if you pay an expert for writing your essay, there is no shame in that. Just keep the focus on your goal which is working in Formula One after graduating. Volunteering for any racing team would be an ideal way for showing your skills and enthusiasm thus getting a chance to join them once receiving your degree.
Perhaps getting some experience with motor racing jobs can be a big plus before shifting to anything related to car engines. Experiencing motorsport mechanic jobs is a great practice that will benefit any mechanic who dreams of assembling Red Bull Honda's engine from scratch. With some previous background as a skilled mechanic plus volunteering experience, your chances of landing your dream job will increase immensely. Just be aware of all your options plus the strict standards or requirements for becoming the chosen one.
Familiarize With Your Subject Matter
Let's not kid ourselves, only the best of the best get what they want, plus F1 is no playground for wannabees who just happen to love racing. Each job seeker will need all his skill, luck, help, plus an opportunity for getting there. There are not many regular openings in F1, so only the most gifted or dedicated ones will ever get a chance to defend the colors of Mercedes or Alfa Romeo. This means that you should eat, sleep, and breed Formula One before even thinking about joining their ranks. Once a prosperous F1 job seeker comes to a point where he can make some valid expert reviews of upcoming races or driver's performances, he will know that he is on the right track.
Once racing becomes one's second nature so he can start predicting winners or runner-ups, it is time for volunteering at Hass, if they are recruiting. Dreaming about getting somewhere is nice, but reality demands sacrifice. This means hard work, dedication, plus undoubtfull job skills and love for your team.
Although formula 1 careers can be very lucrative, they demand long hours plus working under pressure, so be careful what you wish. Make sure you are built for this career before dedicating your life to a certain type of education like engineering or aerodynamics. Some people are just predestined for archiving their dreams which guide them like visions in a dark night, so maybe you are one of them. In that case, believe in yourself and race your way to the top.