Mexico's Sergio Perez will start the 2023 Miami Grand Prix on pole position after a Charles Leclerc crash brought qualifying to an early end – leaving championship leader Max Verstappen ninth after the Dutchman made an error on what was his only Q3 lap.
33-year-old Perez, who trails Verstappen by six points, scored his third career pole, his second of the season.
On a gusty afternoon in Florida, Verstappen had two loose moments in the first sector, a series of high-speed corners, before abandoning the lap. It was in the same section of corners where Leclerc had his accident.
Red Bull driver Perez started this year's Saudi Arabian Grand Prix from pole, with Aston Martin's Fernando Alonso alongside him – and the Spaniard will again be on the front row.
Perez said: "I think it's been my worst weekend up until qualifying actually. I couldn't figure out how to get those tenths I was missing to Max (Verstappen) and the Ferraris. We made some small changes and put in the lap when it mattered."
"Overall, I was happy with today, we delivered when it mattered and under a lot of pressure. It was good. We had a difficult weekend up until qualifying it has been a struggle. The track was improving but this tarmac has only recently been laid and is really sensitive, it has made things a little tricky so I needed that second lap. I knew coming into Turn 3 that you cannot leave anything on the table and it was important to make sure it was a strong lap. It never feels nice when you see another driver crashing or a red flag on track and I was a bit surprised, I thought we were going to go again and not end the session there, but that was it. I just want to do well tomorrow, it's a new day and anything can happen. I have to be fully committed and we have to try to do our own race. The target is to get the perfect launch and then the perfect race. I am very happy; I feel like I am in a good moment but it is a long season and it is all about consistency."
The Mexican won the Azerbaijan Grand Prix last weekend and would take the championship lead with victory tomorrow.
Sunday's Grand Prix has a thoroughly mixed up grid, with Haas' Kevin Magnussen fourth at the team's home race, Pierre Gasly fifth in his Alpine and seven-time World Champion Lewis Hamilton down in 13th.
Small error, high cost for Verstappen
Dutchman Verstappen had been the safe bet for pole after being almost half a second clear of Leclerc in third practice.
And that trend continued as the reigning champion topped both Q1 and Q2 with apparent ease, as Perez scrapped with the Ferrari's for what looked like one remaining front row slot.
But two small slides in the first sector on the first run in Q3 put the pressure on Verstappen – and at the mercy of yellow or red flags.
Perez had already set a time on his first run, three-tenths faster than Alonso, when the drivers left the pit lane for their final runs.
Leclerc was the first to begin his lap and was on full attack in the opening corners, but the rear end of the Ferrari broke away from the Monegasque in Turn 6, sending the Ferrari spinning into the barriers.
Verstappen's hopes of returning to pole position form were thwarted, leaving him ninth and behind both Ferrari's and, crucially, a long way off his teammate.
"That was definitely a mistake of mine, I was trying to put it on the limit," said Verstappen, adding, "That can happen on a street circuit."
"The initial problem starts with me today, I was taking the car to its limit and I made a mistake. I had to abort the lap and then you rely on a bit of luck that there won't be a red flag. It's painful and upsetting, we've been really quick all weekend, my fastest lap in Q2 would have been quick enough for pole which I think says that we have a quick enough car. Of course, I go into every weekend trying to win, but starting ninth is not the optimum position. My minimum target tomorrow should be P2. It's going to be tough tomorrow for sure, but I made it tough for myself."
Perez will be aiming to bag his third win of the season, and snatch the title lead, with Verstappen aiming for "minimum P2".
Want to save this information for later?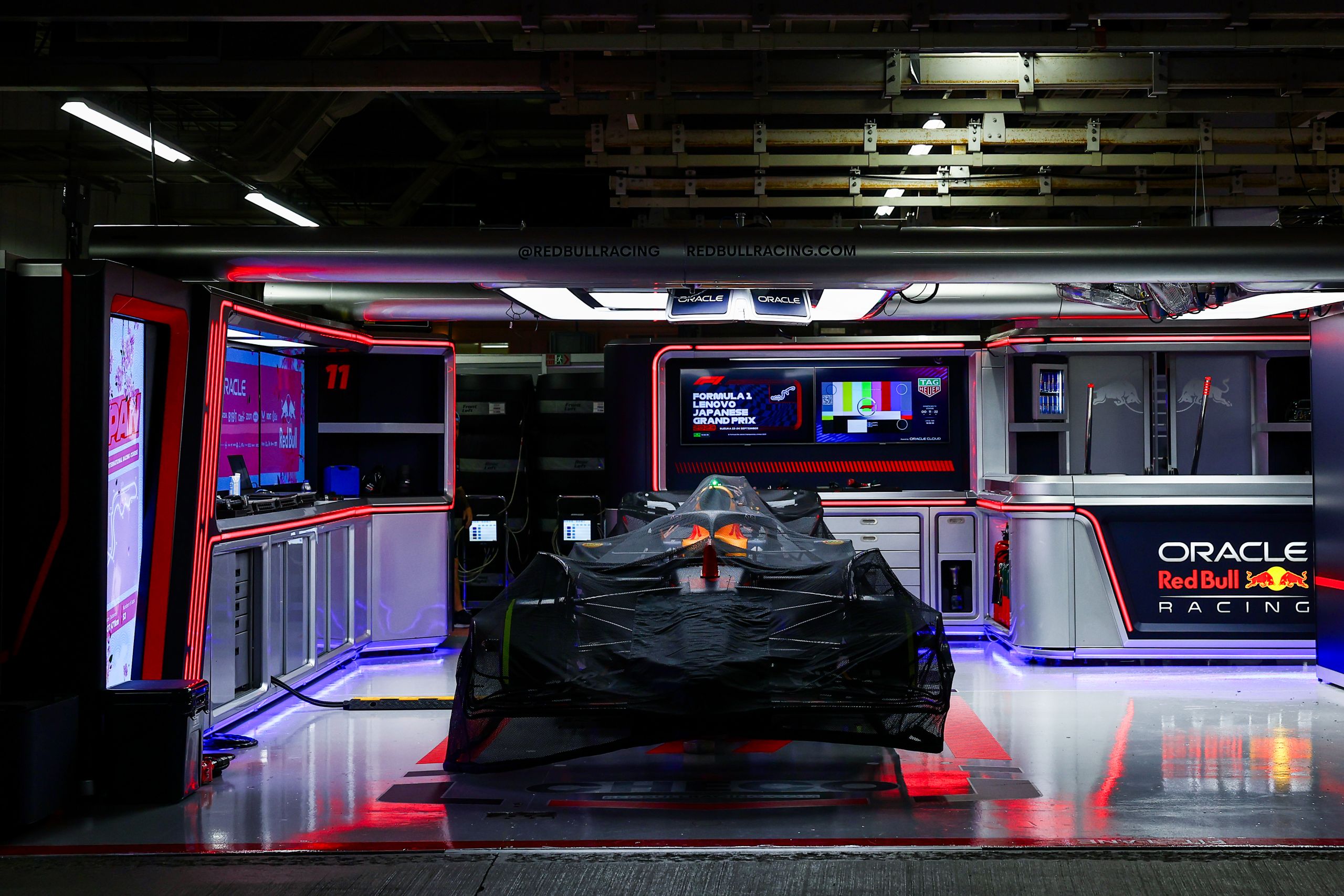 The roar of engines, the blur of speed, and the ...