When on song, which is quite often, it appears that Max Verstappen can commit a mass murder of his opponents' hopes of winning a Grand Prix or doing very well in a particular race. That's been the case for much of 2021, where Verstappen claimed a brilliant career title. That's also been the case in quite a few races this season, where he just didn't allow Charles Leclerc to dominate the proceedings.
A fast and furious Max Verstappen, truth be told, isn't such a bright racing proposition, especially when you happen to be in the other car. For Max doesn't relent; he gives it absolutely everything in pushing hard for a win.
Though he's truly corrected some of the erroneous mannerisms in his race craft, such as moving under braking with another car in hot pursuit of his, you'd still not want to take the fiery talent any lightly.
And on Saturday, with the conclusion of the 2022 Monaco GP qualifying, the Red Bull frontman was not a happy man, someone utterly unimpressed with the 'strange' red flag rules that Formula 1 contends with.
Thanks to his own teammate Checo Perez losing control and spinning into the barriers, with nearly 30 seconds still left in Q3, an act that brought the session to a premature end, everyone's hot (or flying) lap times were compromised.
Verstappen, though understanding of the plight of Perez, was still not a happy man about town. And he made no bones about the fact that the existing red flag rules in the sport during qualifying perhaps need some urgent tweaking.
He expressed his disappointment about bagging no more than a P4, a mediocre result given his high standards to the official Formula 1 website and said the following:
"It is irritating and a pity of course that the one who put it in the wall was my teammate. But in the end you don't get a penalty for that. So if you know you have a good first run, then you can think: 'ah well, you know what, I'll park it and tactically send it into the wall.' You could do that."
That's something we've been working on for a while. It's nice for the person who hangs it in the wall. But for me it's a bummer, of course," added a visibly frustrated Max Verstappen.
Though, that being said, he'd also reflect on the kind of qualifying session he endured on Saturday, a day where nothing quote went his Red Bull team's way:
"I just didn't have enough grip the whole time, at the front. And here in Monaco it is very important that the car turns very quickly and I didn't have that. And then you just lose a lot of time because you can't attack the corners. He [Perez] is just feeling a bit more comfortable. He had the balance more how he wanted it. He can drive with a bit more understeer, he likes that. But for me the car has to be very strong at the front," concluded the Dutch driver.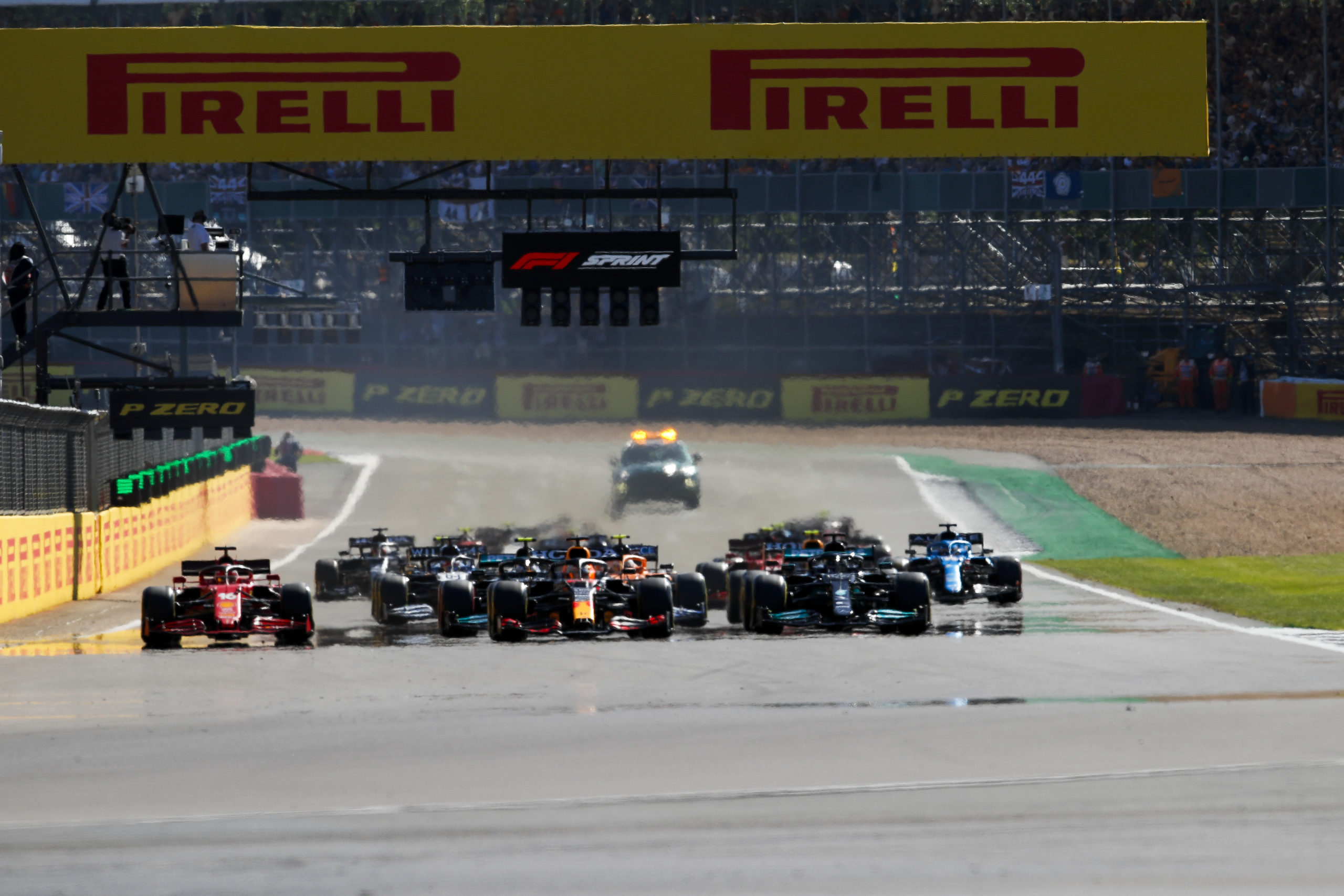 Formula 1 returns to the venue of the first ever ...