A Lot About The Nico Rosberg Hatred, A Man Offered 100 Million To Stay Back In F1, Tells Us About Ourselves!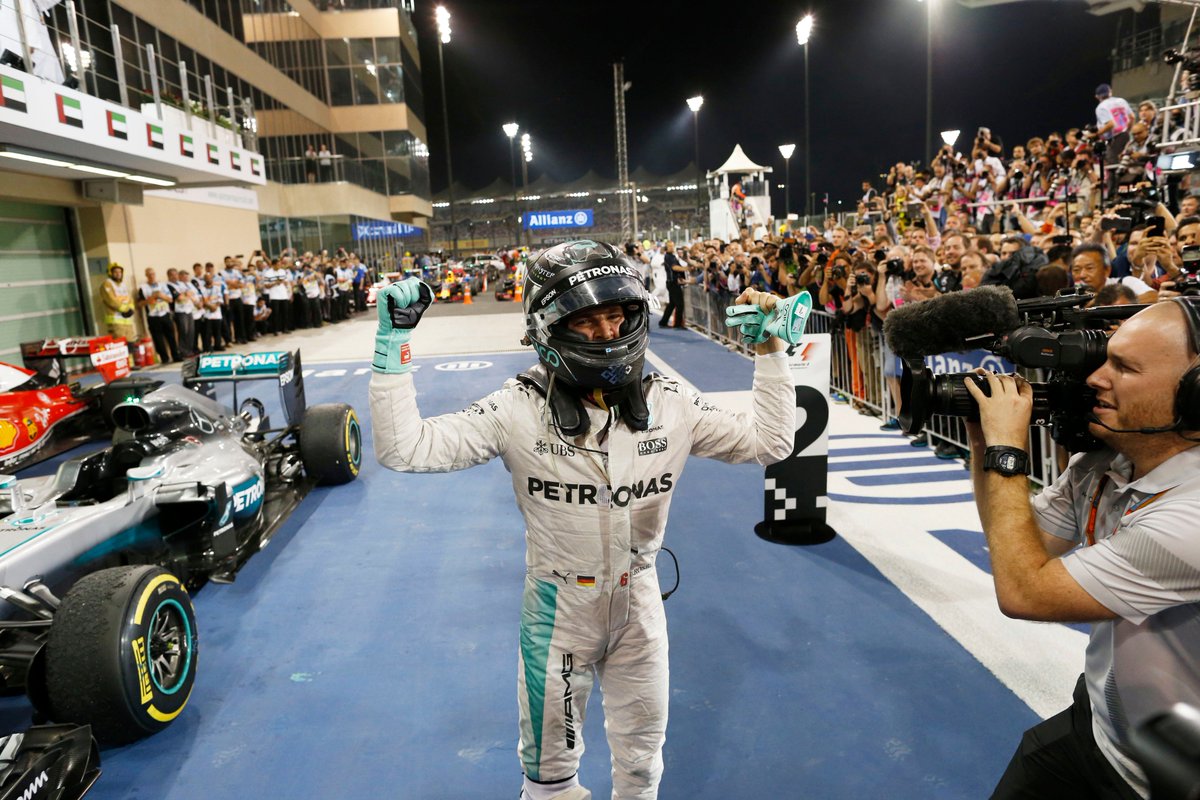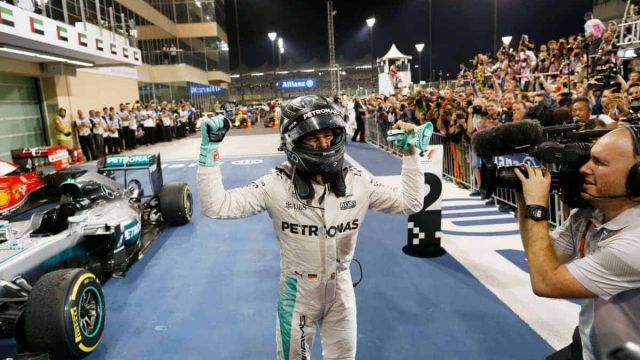 Formula 1 has not yet passed its verdict on Nico Rosberg- or has it?
Hate is heavy; it lingers on. Yet, we cling to it when we always have the option to side with love. And when you are in a sport as action-packed and spectacular as Formula 1, you get to experience both of it. Ask Romain Grosjean. Some fans may want to offer a returning punch and kick to the author of this piece for being shown the mirror.
Fact is, most of us fans warmed up to the French driver only when we saw the former Haas member succumb to what could've been a fatal crash at Bahrain in 2020.
Before the accident, Grosjean was a laughing stock and regular meme material. Was he not? Not that he was the greatest driver of his day. At the same time, was the former F1 driver the only one subjected to vitriol and appreciation? Could it be that someone like Nico Rosberg too was subjected to both admiration, which often eschewed Grosjean, as well as taunts?
Despite being the only driver, thus far, in the turbo-hybrid era of Formula 1 to stand up to Lewis Hamilton and beat the great seven-time world champion in the same car, the verdict surrounding Nico Rosberg hasn't quite been settled.
This is when, recent updates suggest, the German was offered a whopping 100 million to remain in his career, a sum of money he refused to accept.
But before we delve into the likes and distaste of being Nico Rosberg, here's what he happened to share about his F1 offer:
I wanted to avoid going out as a has-been or someone who is not wanted anymore," he said during an interview with The Times Magazine. "I mean, there was $100m on the table that I gave up on.
"I longed for a different kind of life. You don't have flexibility when you're racing. It was the best decision for my family – I didn't think about the money for one second."
Yet, despite being a world champion, something the likes of a Perez, Verstappen, Ricciardo, Norris, Mick would so love to become one fine day (eventually), Nico Rosberg is still chided and subjected to terminologies you'd not want your children to hear by that section of crowd Sir Lewis Hamilton himself wouldn't be too pleased about.
This is the same Lewis Hamilton, who despite having had heated exchanges with Vettel during the duo's intense rivalry, was the first to rush to congratulate the German in 2019, when Vettel won his Singapore GP, which was also his last race victory with the Scuderia.
This should give sufficient evidence of how being a driver much aggrieved by your rival's antics- picture the 2017 Baku race where Hamilton rightly complained of Vettel- "He brake Tested me"- also had the polish to conduct himself like a true sportsman.
The very driver, who in the wake of nearly every single win, says it loud and clear- "I couldn't have done it without you.. team!"
But how did the Nico Rosberg dislike come about?
The former Mercedes driver, faultless and determined at Abu Dhabi 2016, was surely not the most perfect racer out there on some occasions.
The world knows who was at fault at Spain, 2016, both drivers tangling into each other. Then came the damaging final-lap incident at Spielberg that same year, a contest where one's still divided as to who should really have won, the win eventually belonging to Sir Lewis.
Is social media often fuelled by anti-Rosberg rhetoric?
Perhaps yes, though to many, no!
Go to any Hamilton-fan base on social media and write a random post about Nico. Seven in ten, would be quick to part with grace and resort to phrases like 'girl,' or 'Britney,' or things like 'he chickened out,' when referencing Nico Rosberg, a world champion at the end of the day.
And while none of us have the moral right- nor is the desire of this article- to pass judgement on fans, for we all have our favourites, one's not quite sure if Hamilton, among the most conscientious gents on the grid, would himself approve of the behavior his former rival is subjected to, even half a decade since their embittered F1 rivalry breathed its last.
Truth certainly is, Rosberg, who doesn't have the magnitude of respect one would have liked to see him command, would have impressed quite a few had he stayed back in 2017 and defended his title, only to retire after his second championship.
Right?
Nico Rosberg wasn't in F1 to appease Hamilton fanbase- he was there for his goal
Probably that's the truth that us fans, so utterly consumed in the Lewis vs Nico rivalry, which later birthed several diatribes, got consumed by that we just didn't fathom what Nico's real goal was.
It's almost as if Nico Rosberg was here in Formula 1 to impress a pantheon of Hamilton devotees not for what he desired to do.
And what he desired to do, as a matter of fact, is pretty much what every F1 driver wishes to achieve: a world championship.
So once that was accomplished, it made little sense for him to focus on anything else. Moreover, is it not best to exit the game when you've won it all instead of when you aren't as close to winning and are being told to leave?
That's a question that most of us would want to spend time thinking about before we come up with our next anti-Rosberg rhetoric.
Note- the views expressed in this article are of a die-hard Kimi- not Nico Rosberg fan!
Want to save this information for later?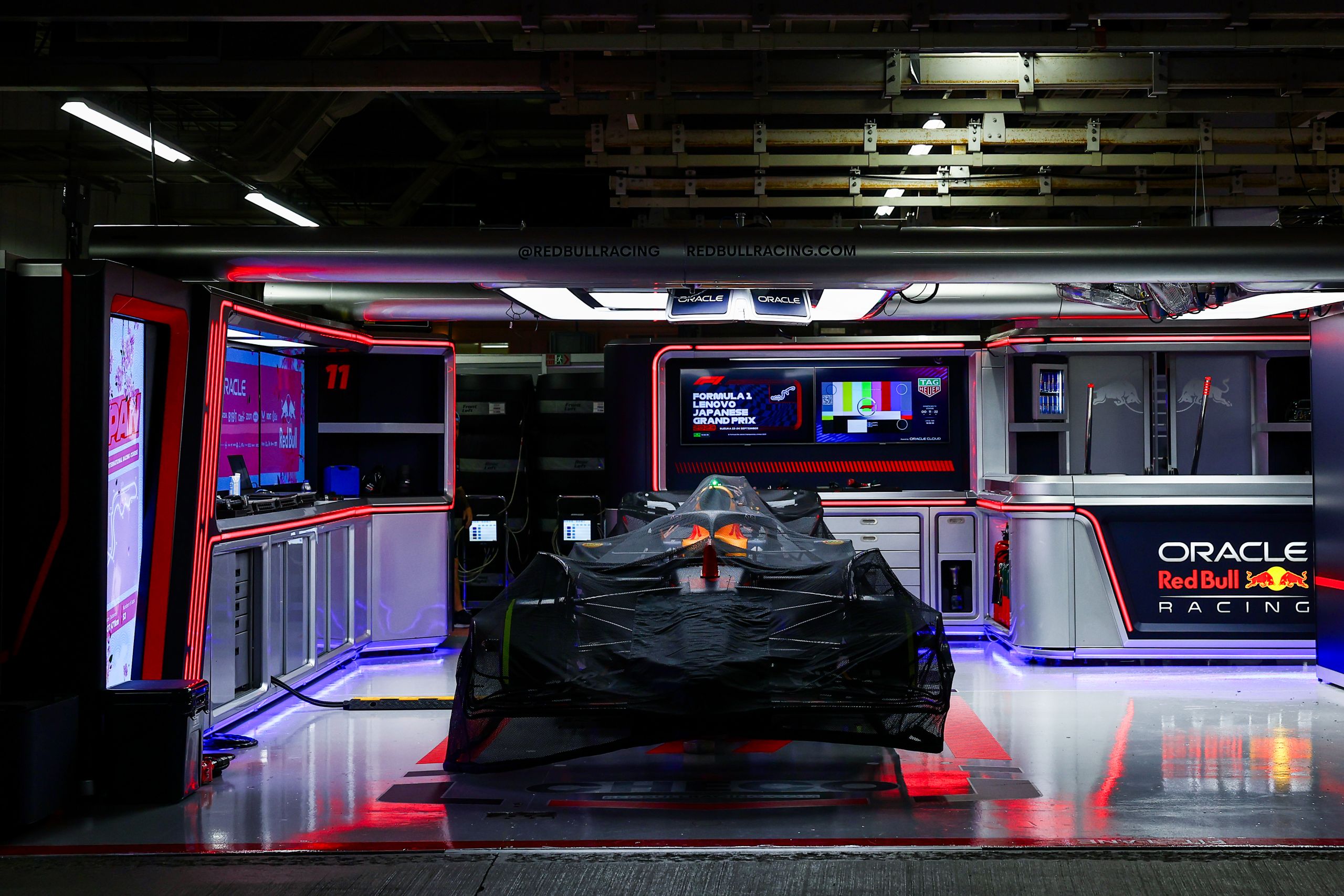 The roar of engines, the blur of speed, and the ...