Romain Grosjean's crash was terrible; one word, nothing else needed. While Leclerc made headlines for being the sentimental favourite of 2019 at this very venue, Grosjean, one year later, made very different headlines.
But must one admit- there's this gladness. A great sense of relief that one of the twenty fastest men on the grid got out safely and in one piece, having endured what may so easily have been a run-in with 'death!'
Why use the term fatal- for it's understood lap after lap, second after second, as a driver you face that all the time.
Right?
But then, there's something about Grosjean's crash that doesn't seem right.
Romain Grosjean's Crash
Maybe you'll agree, maybe you won't. But that doesn't mean I should curtail from admitting the horrible reality, one that's about as painful as the life-threatening crash Romain endured in an age where real feelings are often expressed virtually.
Truth be told, it's not often that a Lewis Hamilton win- F1's second nature (since the turbo-hybrid era with 2016 being the lone exception)- gets overshadowed. Right?
Not really. No chance. So when the great Briton picked up win #95, only one factor undermined yet another victory for Mercedes driver. It wasn't just the Haas driver's crash. Crashes, there've been many in the Swiss-French driver's career.
As a matter of fact, prior to Romain Grosjean's crash at Bahrain, the 34-year-old had DNF'd twice this season already.
His last entry- the Turkish GP- yielded a DNF.
It was the rather extraordinary nature of concern that Romain Grosjean's crash elicited that should be and did blanket the 2020 Bahrain Grand Prix.
First, let's face facts.
How often does the Geneva-born driver make news? The last he did court respect was courtesy a stellar performance and that too, at the desperately dangerous Nurburgring.
In the very race he finished P9, his teammate- liked and considered a better driver- gathered a P13.
But then, why not face facts?
Logic dictates, someone who has, as a matter of fact, gathered north of 40 race-retirements (from 179 starts), cannot be considered a very fine driver.
That this is someone who's been racing for no fewer than eight years makes criticism directed at him understandable, if not always just.
Why? Heck! Go no further than the total podiums gathered by FORMULA 1's Hulk? If what you see doesn't appear like a boiled egg in size, then probably you are on the right track.
Now, let's simply rewind to the podiums bagged by the very man everyone was concerned about- and may probably have written sob-stories about, given what happened a few hours back- was dreadful.
But let's make no mistake.
The same lot, that, in the recent hours has perhaps shed tears, written profusely emotional tales that may have compelled a Keates, Shelly, Sophocles and who knows, even Seneca- the younger to turn under their graves- was until very recently calling Romain – "CRASHJEAN!"
Check this.
There are memes, specifically dedicated to a bunch of talents who, in this age of social media masturbation consider themselves 'wordsmiths!' Not that any William anywhere would disagree with their penchant for taking jibes.
But honestly, when you admire the same bloke you've spent a lifetime lamenting- sure, Romain is no Alonso, Vettel, or even close to a Button or Rosberg- but this is a guy who, to this day, hasn't quoted anything you'd consider borderline senile.
Need proof?
Check this pic out.
And this.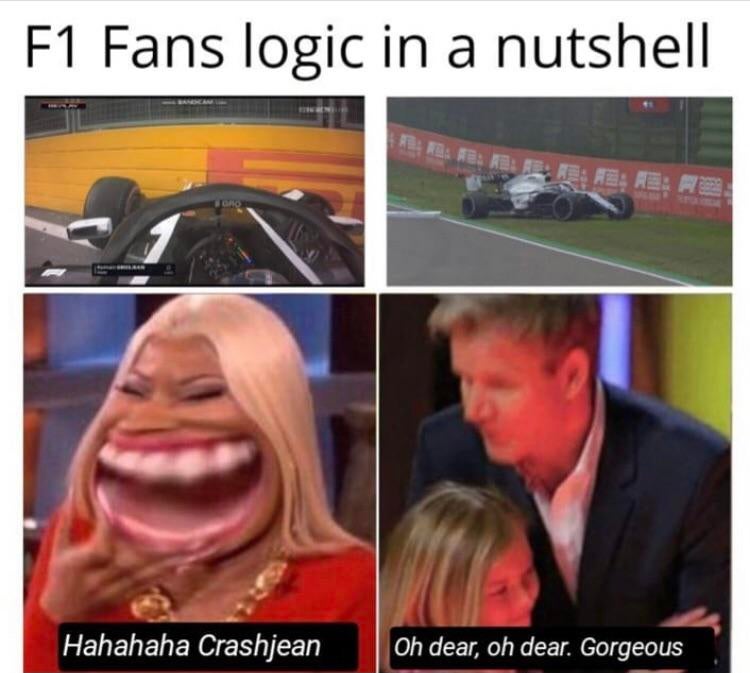 And this one too!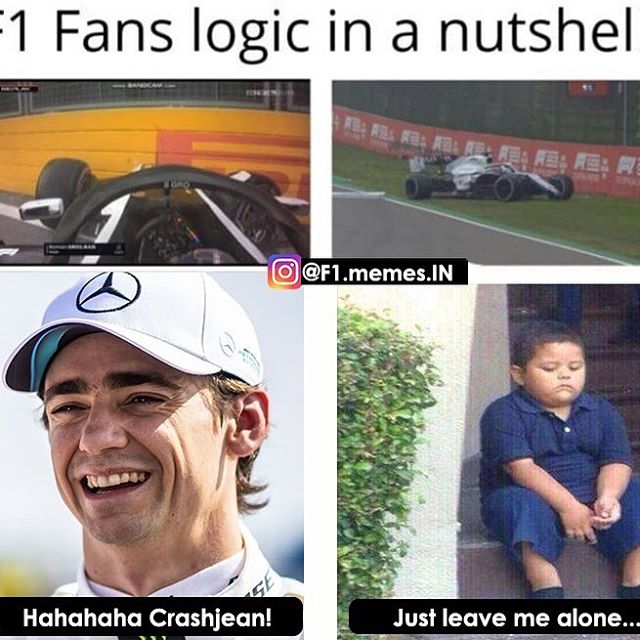 Now, for a second, imagine how extraordinarily painful might it be to even think of trading places with a guy who has, circa 2012 (upon F1 debut) done the following:
Garnered 391 points
Collected 10 podiums, in the process of which he helped Renault bag
Finished 8th in the 2012 Driver's Championship (finishing ahead of Rosberg, Perez, Kobayashi and even Michael Schumacher)!
Finished 7th in the 2013 Driver's championship (ahead of Massa, Button, Hulkenberg, and Mexican Tom Cruise Sergio Perez)!
With all due respect to one of Denmark's finest exports to motor-racing, one who also succeeded in making headlines for asking Nico Hulkenberg to suck his bal*s, apart from finding consecutive seasons with McLaren, all of which have led to 1 podium ( in all these years), Grosjean has, on his part, been a sweet guy, if not exactly a hero.
That said, had the Romain Grosjean crash not have occurred at Sakhir, which now shall be remembered for only adding to the list of the innocent driver's long list of crashes, there's little doubt what the mild-mannered man would've done.
Probably there's nothing too much left for a guy who's lost a seat already in F1 to have simply tried a way to score some points.
You see, there will always be some who'll stake a claim in world championships and win one too many, often finding themselves pitted against luck and daring.
But there also shall be those who have to contend with being backmarkers.
Yet, what one mustn't forget is that not every driver who finishes outside of the points, or toward the rear-end-deserves to be treated harshly.
This is why facing facts in the matter pertaining to the horrible crash becomes all the more significant and this is really the parting note for a driver who may now not even get to drive the final two FORMULA 1 races, which could effectively, mean end of the line for Romain Grosjean.
Would the Grosjean crash not have happened, are we sure, we would not have been making him the butt of our jokes?
Time to face the truth starts now. Over to you fanboys and meme-dwellers- pour your heart out.
Romain Grosjean Crash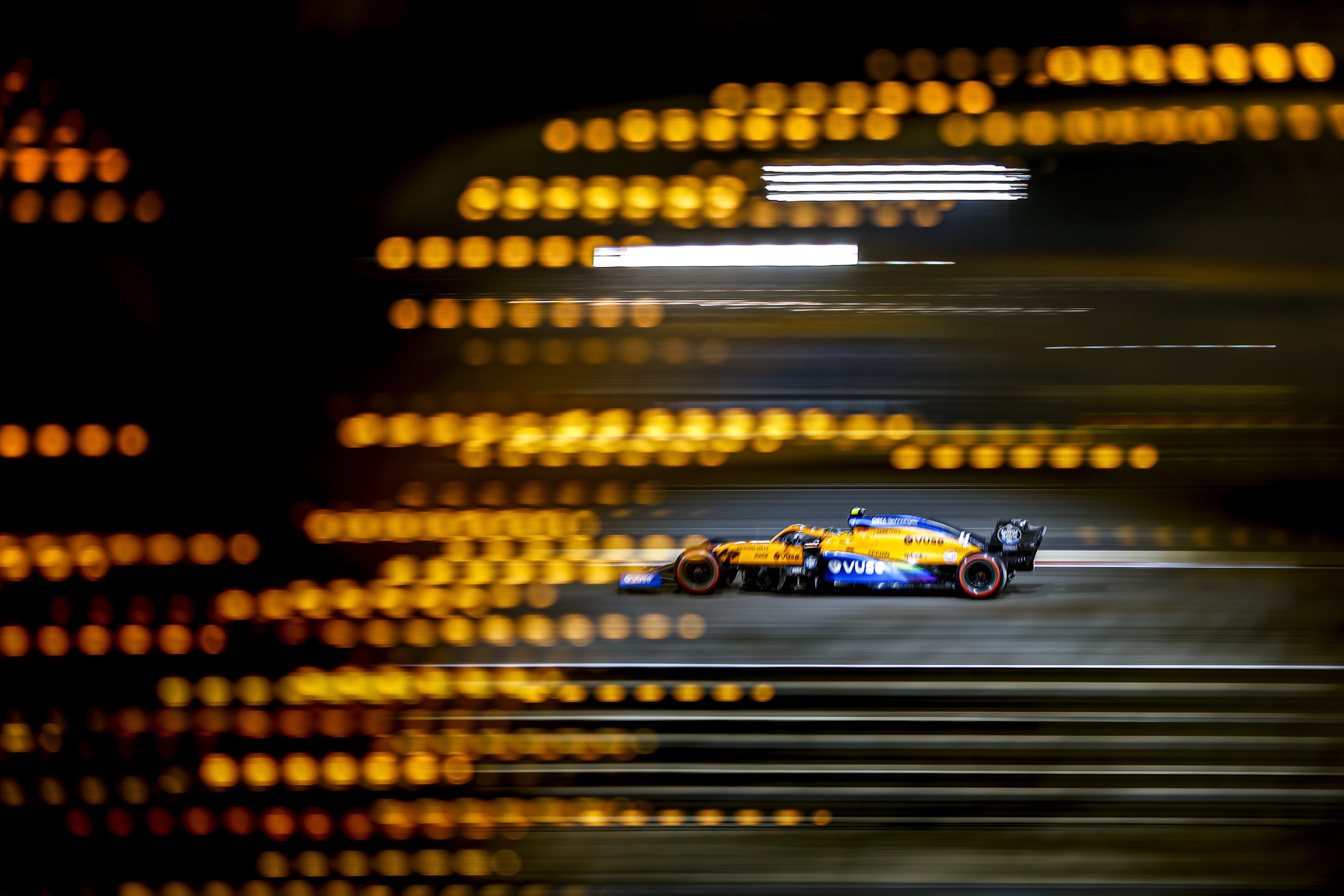 The recently-concluded Bahrain GP was not devoid of any drama, ...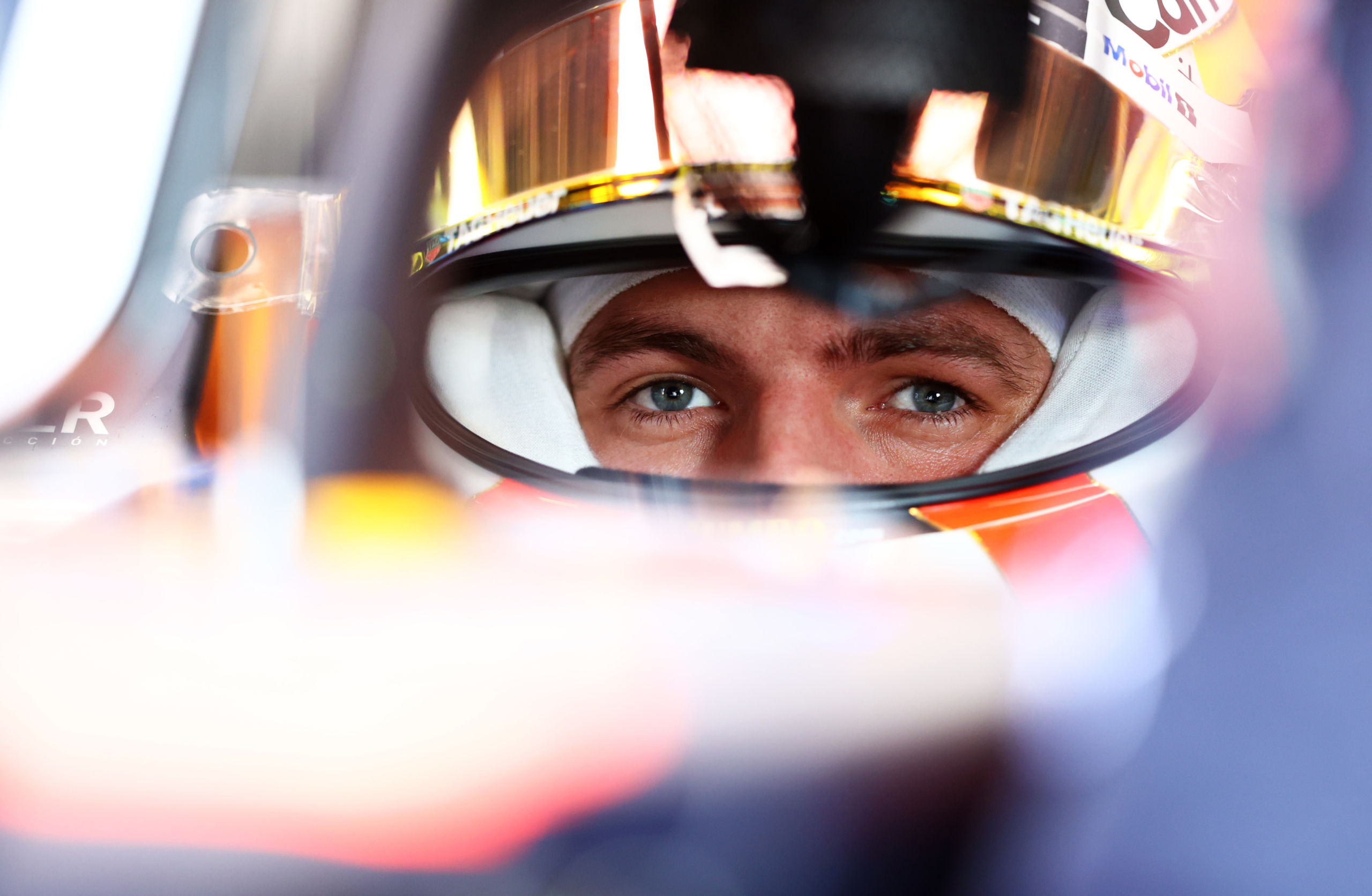 With two weeks between Monza and Russia, the collision between ...