For a driver who finishes 9th in a race, having begun from sixteenth, life shouldn't exactly suck or be hard to deal with. Even more so when one drives for a backmarker team. After all, such performances don't happen every day, the usual order of the day determined by other powerful creatures on the grid. But for Romain Grosjean- 177 entries- life isn't a bed of roses, not even as he finally opened his account after 10 dismal races and that too at the desperately-dangerous Nurburgring.
The outcome of last Sunday's race for the Haas driver was special, extraordinary even. He collected 2 points and resultantly, lunged ahead of teammate Kevin Magnussen on the driver standings, the Dane standing on a dull on P19.
While statistically speaking, collecting 2 points from a race would appear a despicable failure for a Lewis or Max, for backmarker though, every bit of point however modicum in size is akin to a victory well-earned.
Is the end nigh for Romain Grosjean?
For the French-Swiss driver, the current chapter of Formula 1 reads like a dreary novel, one he'd like to flip over to probably something more happening or interesting, if not the final chapter that reads- 'The End!'
Well, not when you are 34. Right? Kimi, his former teammate at Lotus, is hanging around at 41, while Alonso, coming back for another run next year, will be 40 in a few months' time.
But at the recently-held Nurburgring-bound Eifel Grand Prix, Grosjean scored two solid points as a result of his first finish inside points in 2020. Solid not because scoring those many points was easy. But because, probably none would've given him a chance, having seen his poor form in a car that drives like a drab machine.
Then, on top of it that Romain Grosjean did so with a broken finger makes his effort special and worthy of regard, one that may not have come his way.
But then who is to be blamed, Monsieur Grosjean?
Though he's had only one race-retirement this season, beginning 2020 with a DNF at Austria, Romain Grosjean finished outside fifteen on five back-to-back occasions, starting Styria until Belgium.
Anyone, who's witnessed his career, would reckon he's seen better days in the past. At the 70th Anniversary Grand Prix, he was weaving a bit too much for others to bear, earning, resultantly a warning from the stewards. At the Tuscan Grand Prix, the second crash that eventually prompted five cars to race-retire, including Latifi, Magnussen, and the others, Grosjean's Haas found its rear damaged, though for no fault of his own, leaving the experienced driver fuming understandably.
As for the remainder of the races, his drives have been too insipid for anyone to take note, truth be told. For a driver who stood eighth on the Driver Standings of 2012, going one better the following year, with seventh (2013 season), the Romain Grosjean story reads like a fine beginning turning sour. And one feels, it's not hard to know what the problem is. Not always the machine or circumstances, Romain himself.
Otherwise how is that a Nico Hulkenberg, 0 podiums from 179 starts compared to Grosjean's 10 from 177 commands greater attention, and let's face it- fan-clubs?
For a guy who admits to having learned a lot watching former teammate Kimi, alongside whom he raced at Lotus in 2012-13, Romain's own race-craft is anything but icy-cool. Rather, it often accommodates criticism.
Strange are days where one ends up hearing a line of compliment Romain himself in the same breath.
Indeed, his brave-hearted performance at the imposing Nurburgring was worthy of greater attention than given. But that not an awful lot was made of it despite the driver succeeding despite pain points to a question- who's really at fault?
The driver who in the past half a decade has ended outside of points on more occasions than he'd have liked or the fan who's gone as far as calling him "Crashjean?"
But at the 2020 Eifel GP, after Alfa Romeo's Kimi Raikkonen ran wide on the exit of Turn 12 and caused some skirmish, it wasn't easy peasy for the Haas driver.
He'd recall the frustrations of racing at the daunting track and summed up the following:
'I got hit badly by some gravel from Kimi and it's f***ing hurting.
'Kimi went in the gravel and it hit me in the wrong place and was quite painful initially.
'I thought it was broken initially, there's a big bruise on the knuckle. But for a few laps I was driving with a straight index finger.'
Romain Grosjean was happy to finally secure a points finish, adding 'It feels good – finally. We've been doing a good job in the last few races but things haven't gone our way. I said yesterday that the unexpected was the best we could get. Obviously, we did a different strategy on tires – it was very difficult at the beginning. For us, we have to take risks, if we follow regular strategy we don't have the raw pace to be up there sadly. We managed to hold on though and go for one stop in the race. It wasn't really good news for me when the safety car came, but we managed to get some temperature back into the tires and hold on to P9. That was good news. It was a question of time before we got a good result, but I've known we've been doing a good job.'
Irrespective of who was at fault at the Nurburgring, it's the first occasion this year where the 34-year-old scored points. And hey, there can be no better feeling than scoring in a sport that takes numbers seriously, where one's worth-regardless of perception- is the mathematical output one produces in a Grand Prix. No?
Want to save this information for later?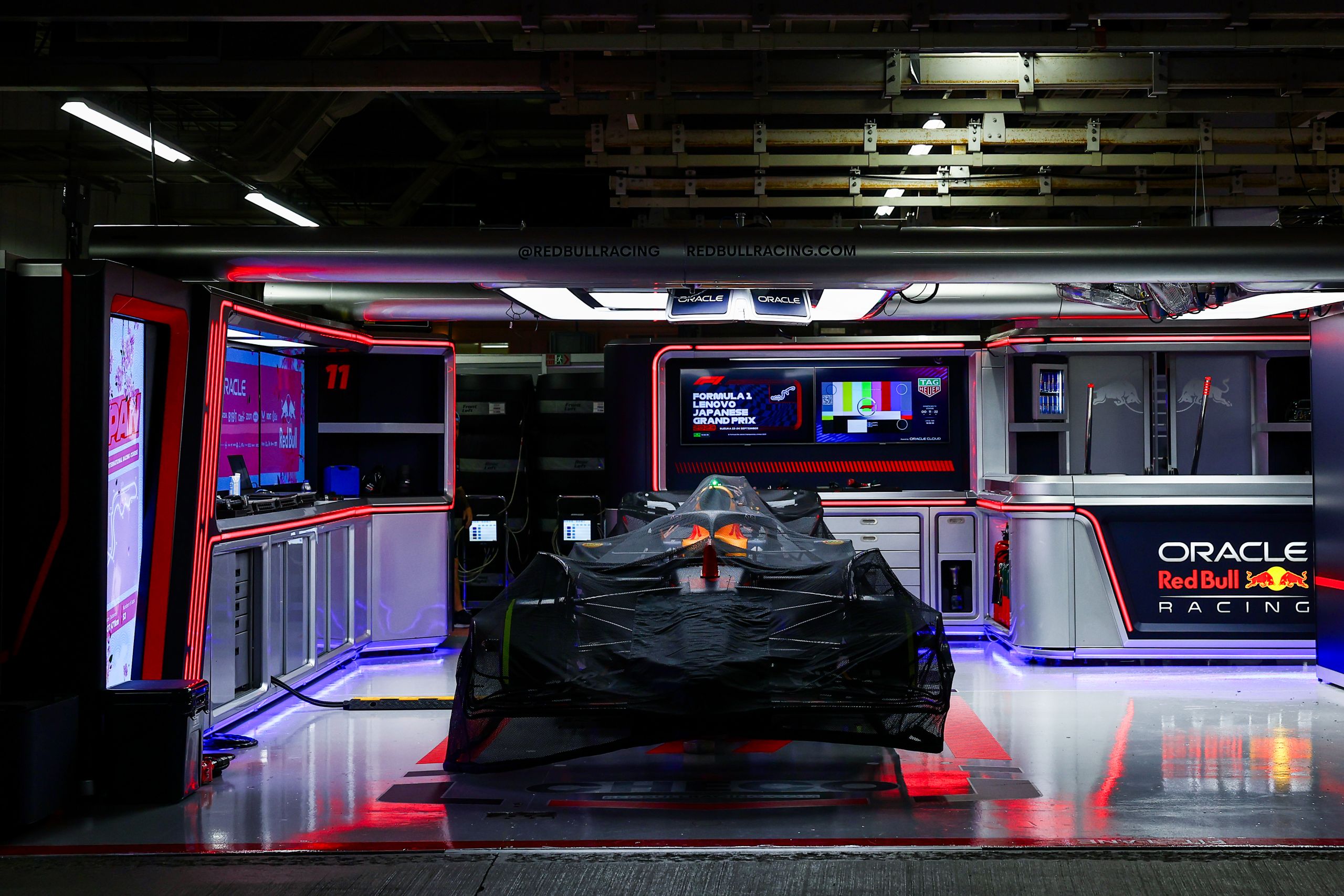 The roar of engines, the blur of speed, and the ...