April 4, 2010, was a usual busy day for Formula 1. A hectic busy race-weekend, it observed no fewer than 97,000 in attendance heading to the most happening part of town in Kuala Lampur. Those who weren't amid live gathering parked themselves in front of the screens with possibly a beer and pizza in hand.
There was an air of palpable excitement at the Sepang, home to the Malaysian Grand Prix. The sun was shining and apart from the occasional passing clouds that would gather only to quickly dissipate, drivers were coping with around 83% humidity.
24 hours earlier, at qualifying, a young Nico Rosberg managed to park his Mercedes between two of the most daunting cars, not just of that season, but if it must be said, of that entire era; the Red Bull era.
Webber was out in front. Vettel, looking still imposing in third, Adrian Sutil of Force India, just behind him. The top four were firmly positioned on race-day to contest strongly.
But right behind the German Force India driver, there was an avid youngster with his blond hair enveloped in an orange and white helmet. He would begin the 56-lap contest from fifth on the grid. Immediately on teammate comparison, he was comfortably ahead of his then-Brazilian teammate Rubens Barrichello, down in seventh, in his Willaims-Cosworth.
But that wasn't the only gain for this young man even before the start; Barrichello, one of the most experienced figureheads of that time had been beaten by his teammate by half a second.
Interestingly, as the lights went green, the young Williams driver suffered too much wheel spin. He would soon, within minutes of the start, evidence electrical problems in the car and as a result, box to have his steering wheel replaced.
Upon emerging from the pits, Button and the two rising Ferraris were out in front of him. But the young man kept going. When he finished his 55th lap and passed the checkered flag, he'd put his car ahead of not only his teammate but had even outperformed none other than Fernando Alonso, and renowned names like Heikki Kovalainen, Bruno Senna and Jarno Trulli, all competing in stronger machines.
But more incredibly so, the only points that Williams scored that humid evening at the noted South-East Asian heartland were all thanks to their young 23-year-old driver.
Nico Hulkenberg had opened his account in F1 with a fighting tenth. But more remarkably so, he had done so in just the third race of his career.
Six months later, the young bloke would enable Williams to experience their first high in half a decade in Formula 1. By clinching pole at Interlagos, in Senna-land, the unassuming German raced away to collect his career's maiden pole position and helped Williams to gather their first since the 2005 European Grand Prix.
In between, he vaulted up the order amid a stiff midfield run at the Hungaroring to finish sixth, then his best performance.
It suffices to say long before he became one of the most sentimental favorites among hundreds of thousands of fans around the world, Nico Hulkenberg's raw speed and penchant for consistency preceded him.
The driver who had no interest in politics, total disregard toward playing mind-games, someone who much rather preferred putting all his energy toward racing.
A no-nonsense bloke like Niki but much softer, with a hint of the grace that reminded you of someone like Damon Hill, a suave modern-age racer who longed to succeed; someone uninterested in seeing the number of likes his Insta click generated on a red-carpet soiree dressed in a bespoke three-piece suit.
Not cold or unresponsive like Kimi, in all due respect, but you could tell even in his early days, nothing else interested Nico Hulkenberg other than going fast behind the wheels of an F1 car.
And immediately in his maiden year in the very sport where today he's risen as one of the most-liked and honest drivers ever, Nico showed he meant business.
Lest it is forgotten that 181 race entries, 517 career points, two fastest laps, a pole position, and nine seasons later, Nico Hulkenberg is still Formula 1's unfinished business.
What's in a nickname?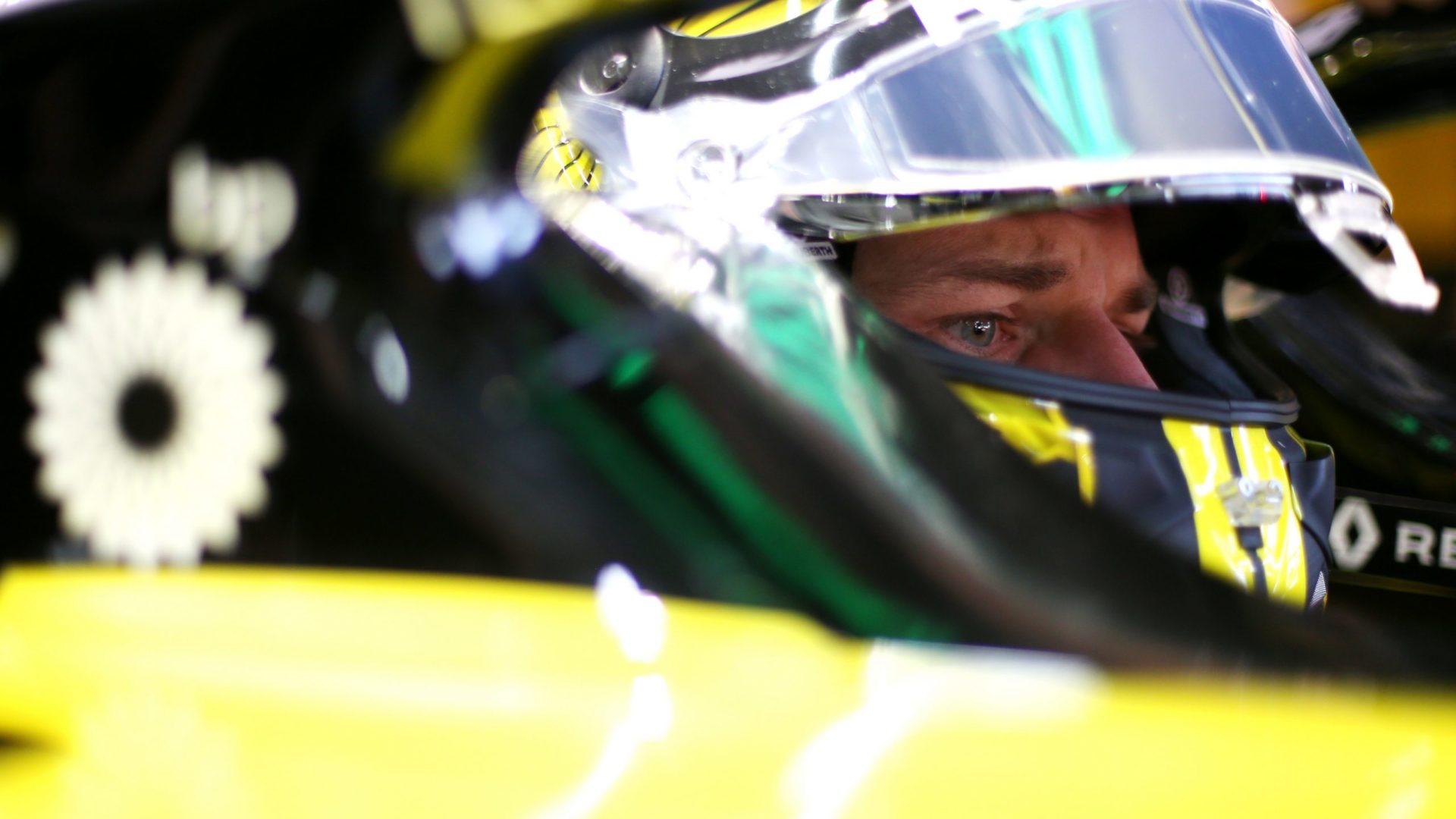 That in part brings us to separate the driver from the enduring enigma he's become. The driver, who at 33, years after getting off to a dignified, even admired start (that resulted in 22 points) is still rearing to go and the enigma that Nico Hulkenberg has created for being the guy who, though possesses all the makings of a successful driver, is still a somewhat aloof figure, sans that long-awaited podium.
In a sport that functions on dramatic alter egos, Hamilton's relentless consistency birthing 'Hammertime', Alonso's pure grit making him a 'Samurai', and Raikkonen's unflustered personality birthing the 'Iceman' persona, Nico Hulkenberg has become, partly out of public-obsession with superheroes and partly out of the need to assign a nickname to a driver- 'The Hulk!'
"Unterschatzt"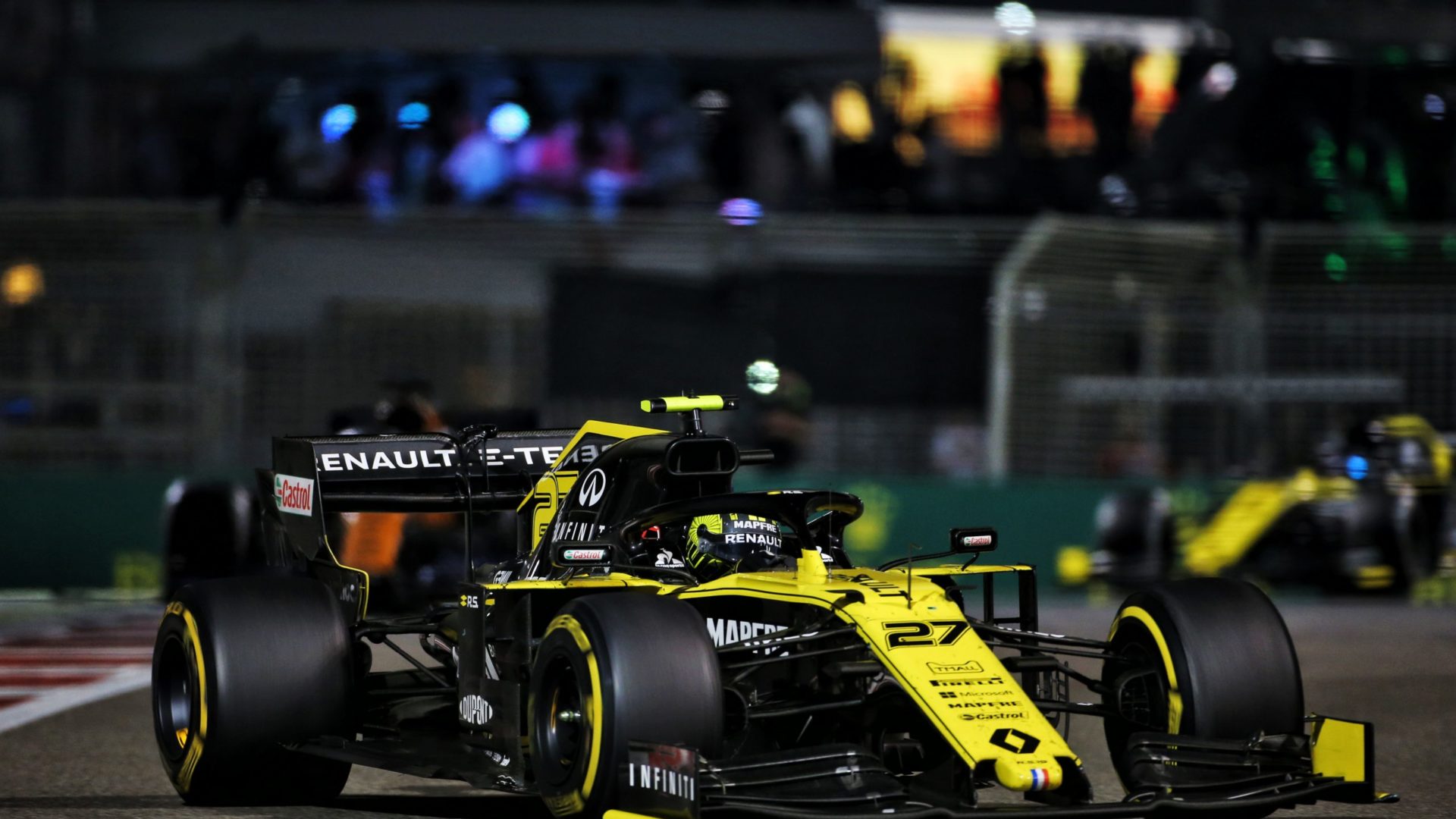 Whether the moniker pays obeisance to the 'hulk-like' desire in Nico to be the best he can be or signifies inner-strength at persevering, it mustn't be forgotten that Nico Hulkenberg isn't done yet.
This must, therefore, lead to us to appreciate what often goes unsung.
How easy might it have been for Nico to simply aspire despite having not earned that long-elusive podium in nearly a decade of trying?
Somewhere around 2018, dressed in black and yellow, appearing alongside Daniel Ricciardo for a fun PR affair, the German asked the Australian: "Is Nico Hulkenberg Unterschatzt (underrated)?
Ricciardo's response was simple but heart-warming: anyone who's raced against or alongside 'The Hulk' in F1 would know he's not underrated and what he can achieve.
But our man isn't some self-effacing character alone. Heck, far from it!
In the same event, laughing on himself when quizzed about his most remarkable moment in F1, Hulkenberg replied, "There haven't been too many!"
Only when pressed by Daniel to admit to something did he share the Le Mans feat, where at the famous exasperatingly-difficult run, Nico completed no fewer than 395 laps to win the grand event in a Porsche 919 Hybrid, converting his first podium into a remarkable win on debut.
Not many F1 drivers have managed to conjure such grandeur outside of the most coveted form of Grand Prix racing. At the same time, not many are desired by top teams and considered a fighting force despite their not being practically in Formula 1!
But then not everyone is Nico Hulkenberg, the man, who despite not being behind the wheels of an F1 car for 252 days, ended up third in qualifying for the 70th-anniversary Grand Prix, for Racing Point.
One's not sure how may last-minute replacements at the sport's highest form would become a strong subject of possible recruitment despite driving for a fortnight. Whether Vettel gets that 2021 seat at Aston Martin is still a subject of debate, but that Hulkenberg is still hot property in F1, is out of question.
That valiant seventh for Racing Point in Perez' absence at Silverstone, was evidence that Nico hadn't lost a bit of daring or guile.
Yet in all those years where Nico's disappointed fans in that he's failed to score not just a win, but even a podium, he's been desperately close at fulfilling the long-cherished dream.
On lap 34 of the 2019 German Grand Prix, his home race, with Daniel already out retired, Nico was running in a strong second, just behind Max's Red Bull. But he was at least 5 seconds clear of Bottas at the rain-soaked Hockenheimring.
Four laps later, just when he seemed certain to hold onto a podium finish, he slid into the gravel trap at turn 17. And that was that.
Though, make no mistake.
It's not the only time that the Hulk has seemed so close, yet so far.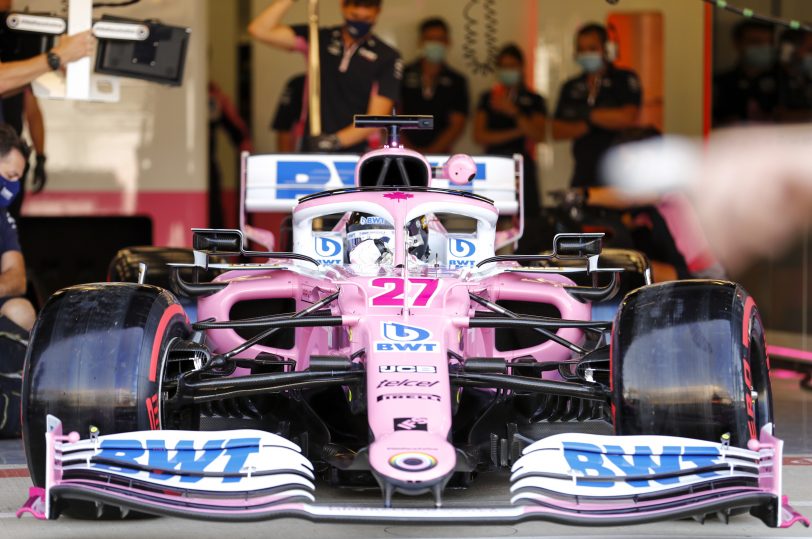 Of the several feats he's still managed in a podium-less journey in Formula 1, it perhaps might not have occurred to us that Nico Hulkenberg has scored P4 thrice in his career.
Even before that sterling Spa-Francorchamps drive with Force India in 2016, Nico emerged the best-of-the-rest in his fourth, at the 2013 Korean Grand Prix, taking his Sauber above the daunting Ferraris, behind only the race-winner Vettel and the two Lotus' of Kimi and Romain.
That same year, his first and only season with Sauber, Nico finished in the top ten in 10 of his 19 races. For someone in his third season in F1, this was a sign of growing consistency, a sign of which was evident in his debut season wherein he managed a top-ten finish in 7 of the 19 races in 2010.
Mr. Consistency for Renault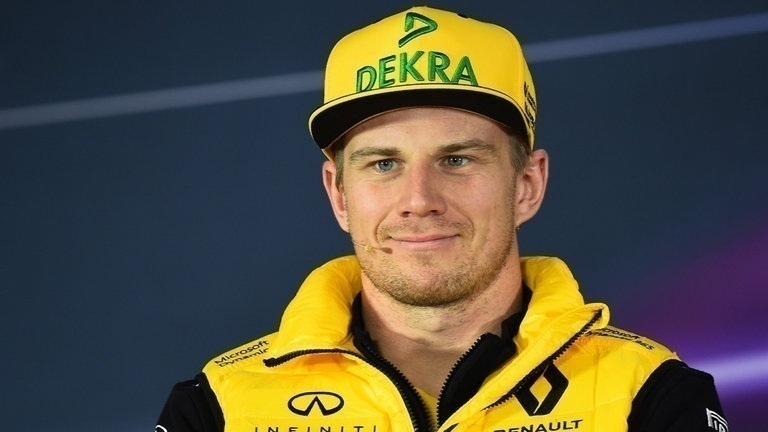 While the exceedingly bright Hungaroring drive of 2010 that resulted in P6 would always be treasured as one of his most impressive moments, it didn't take long for Nico to better himself, scoring a fantastic fourth at the 2012's Belgian Grand Prix.
Over the last half a decade, before he endured a vapid last season with Cyril Abiteboul's Renault team (that yielded only 37 points), Nico was the epicentre of the French constructor, the guiding force that oversaw and led the team's transition from being a 'possible' force in the midfield to being the best of the rest.
Wondering how? While much of our focus rested with Hamilton's sensational drives and Ferrari's frequent boil-down moments, one man was quietly doing his job to lift the mantle of a capable midfielder.
In his first year with Renault, 2017, wherein the team came 6th on constructors table, with 57 points (4 ahead of Toro Rosso), Nico was responsible for scoring 43 on his own, as a result of which he came 10th on the driver's charts.
In 2018, Renault rose up to 4th, two places higher than their previous season, scoring 122 points, and emerged only behind the Mercedes-Ferrari-Red Bull troika. But Nico scored 69 of these on his own.
Never before has a driver bagged his best-ever season-ending tally and done it minus any limelight albeit with customary composure and grace.
Whether Nico gets a seat once again will be down to a multitude of factors, not in the least, silly season, which reserves a penchant for the unknown.
But what's certain is that Formula 1 will continue to gaze at one of its most loving sons with adoration as well as a twinge of perplexity; amazed with that genuine talent, beguiled by how much more it could still achieve.