Toto Wolff has insisted he would dread the seven-time world champion driving for any other team other than Mercedes.
Bernie Ecclestone just recently shared that he would be 'absolutely surprised' should Lewis Hamilton move to Ferrari in the forthcoming months.
Leclerc, just a few hours back, muttered with a warm smile "Hello, Lewis," when asked by the press as to what qualities he desires in his Ferrari teammate.
As the ongoing F1 world championship opens up and becomes tenser than it already is, the majority of the talk surrounding Mercedes drivers concerns itself with where might Lewis Hamilton drive at the end of the ongoing season.
Although, on its own, the most important facet concerning Lewis Hamilton isn't really about his imminent Formula 1 future even as it seems to be the inevitable talking point; a burning debate that doesn't seem to end as one notes.
The most relevant factor concerning the Stevenagea-born multiple Formula 1 World champion is how might he perform at this weekend's Monaco Grand Prix of 2023.
It's a track that unlike Silverstone (Great Britain), Yas Marina (Abu Dhabi), Hungaroring (Hungary) and Monza (Italy) isn't particularly enticing from Hamilton's point of view.
It's a track where all that Lewis Hamilton has against his name is three race wins.
Barring his maiden victory here on the streets of the salubrious principality in 2008, Lewis has dominated Monaco on only two other occasions; winning in 2016 followed by the 2019 triumph.
But what's rather interesting is to note just how far Formula 1 has changed since Hamilton last bagged a win here in 2019.
In the years hence, icons like Kimi Raikkonen and Sebastian Vettel, two of Hamilton's on-track rivals have stepped away from the sport for good.
Fernando Alonso is back to bagging regular podiums; in the last four years, the Spaniard has been with two different teams.
The sport has embraced newbies like Logan Sergeant and Nyck de Vries. Daniel Ricciardo is no longer competing on the track while his former teammate at McLaren, Lando Norris is now the British icon's leading race driver.
At his end, Hamilton's experienced massive change with the changing vagaries of top tier racing.
Perhaps it may not be entirely incorrect to suggest that given his new Mercedes teammate George Russell's menacing form, his own spot as the team's lead driver has experienced considerable threat.
Gone are the days of easily sailing with Valtteri Bottas at Mercedes.
Should Hamilton pose any sizeable threat at the upcoming Monaco Grand Prix of 2023, he'll have to channelise the inner fighter and get on with the job.
The first part of what might be a terse challenge, however, would be to eschew the shakiness and put up a stunning show during qualifying.
The Saturday battle is the all-important run down to the show-stopping Sunday Grand Prix.
But is it going to be any easy for Hamilton, whose last or most recent race result at Monaco, where he happens to reside, was a lowly P8.
Back then, in 2022, Lewis Hamilton was following Fernando Alonso and was trailed by Alfa Romeo's Valtteri Bottas.
Of the many roadblocks that lie ahead of Hamilton, who alongside Alonso is the most experienced man on the current grid is the smashing form of current defending champion Verstappen, who topped FP2 last evening.
Moreover; Charles Leclerc, who's been on pole here on the last two occasions will be keen to fight back. Ditto for the Monegasque's teammate Carlos Sainz Jr., who prior to crashing out in the previous practice session was seen with imposing speed.
There's clearly a two-way between Ferrari and Red Bull to take the lion's share of the victory or race results on Sunday.
The only two men, at the moment, who could play their own exquisite part in broadening the completion happen to be Alonso and Hamilton.
Good luck, Lewis. It's going to be a mega tussle up ahead and Russell could well play a party to it.
Want to save this information for later?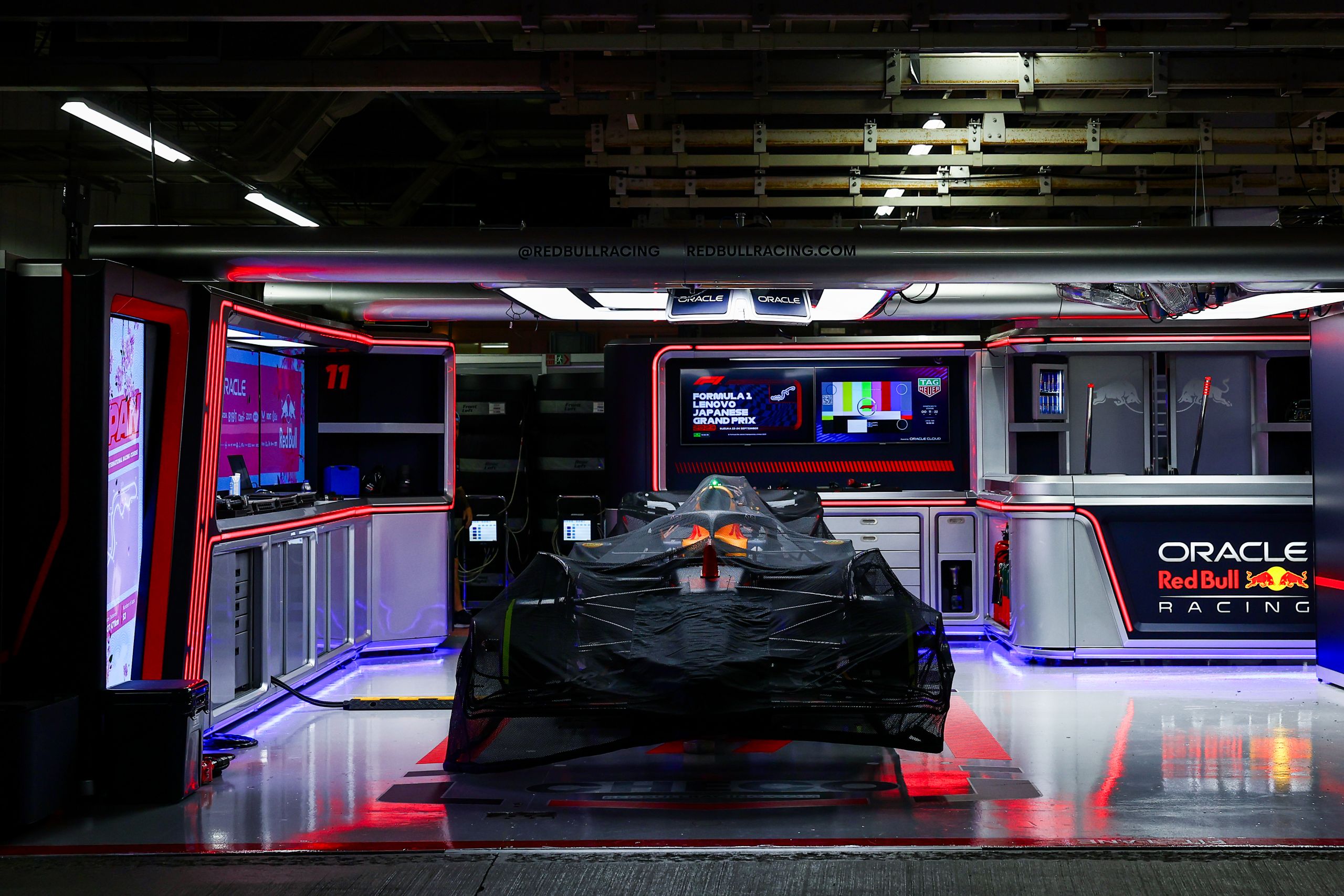 The roar of engines, the blur of speed, and the ...