The 2023 Formula 1 season has brought with it a slew of excitement, anticipation, and unexpected surprises. With the largest-ever calendar of 23 races, including the inaugural Las Vegas Grand Prix, fans and enthusiasts worldwide have had their eyes fixed on this year's nail-biting competitions. Since its kick-off with the Bahrain Grand Prix in March, the season has seen noteworthy performances from teams and drivers alike.
Looking ahead, the expectations for the remainder of the 2023 Formula 1 season are high. Fans eagerly anticipate the unfolding team and driver dynamics, as well as the potential emergence of new frontrunners. As we continue on this thrilling journey, the world is watching closely to see which teams and drivers will rise to the challenge and claim victory in the races to come.
​​If the thrill of the races is getting to you and you are feeling more adventurous, pieces of information like this can help you learn where to put your wagers.
New Drivers
Logan Sargeant – A quiet start
In 2023, Logan Sargeant joined the Formula 1 grid, driving for the Williams team. So far, it appears to be a quiet start for the American rookie. Sargeant has shown determination on the track, but his results are yet to match the expectations, and he faces tough competition from his experienced teammate Alex Albon.
Despite the challenges, Sargeant continues to push hard and learn from each race. It's still early in the season, and with time, Logan Sargeant may find his rhythm and look to score points as Williams aim to move up the Constructor's Championship standings.
Oscar Piastri – Did he choose the wrong team?
Oscar Piastri, the Australian driver, controversially joined the McLaren team for the 2023 F1 season. Although Alpine announced he would drive for them in 2023, Piastri, unfortunately it seems, chose McLaren, which doesn't seem able to provide him with a competitive car. His performance so far hasn't been as impressive as was expected from the F2 champion.
However, it's important to remember that a rookie's first year can be challenging, as they acclimate to the demands of Formula 1 racing. With the right support, and a competitive car from McLaren, Piastri has the potential for growth and success in future seasons.
Nyck De Vries – Early struggles
Nyck De Vries, a talented Dutch driver, joined the AlphaTauri team for the 2023 Formula 1 season. However, his early results have been underwhelming and costly in terms of damage done to his car.
His struggles are amplified by the fact that AlphaTauri is not currently considered one of the top teams on the grid, and their car performance limits De Vries' potential. Despite these challenges, De Vries is focusing on improving his driving skills and adapting to the nuances of Formula 1 racing. It is still too soon to tell whether these early issues will persist, but De Vries remains optimistic and committed to his growth in the sport.
New Teams Announced
Audi joining in 2026
Audi, a renowned name in motorsports, has announced its entry into Formula 1 in 2026. The German automotive giant is expected to bring a wealth of technological prowess and racing pedigree to the championship. With their entry setting the stage for a dynamic competition, fans are eagerly anticipating what Audi will bring to the table.
Red Bull Racing and Ford to join forces
In a significant move, Red Bull Racing has announced a partnership with American car manufacturer Ford. This collaboration is expected to enhance the performance of Red Bull Racing on the racetrack and offer the team an extra competitive edge. As the Ford engine powers Red Bull Racing cars, fans are intrigued to see the results of this partnership.
Regulations and Innovations
Technical and Sporting Rule Changes
In the 2023 Formula One season, there have been several significant rule changes affecting both technical and sporting aspects. The most prominent change is the new aerodynamic regulations, requiring teams to redesign their cars to meet updated standards. This has led to an increase in the minimum car weight to 798kg (1,759lbs) in an effort to improve competitiveness and safety. Additionally, minor tweaks have been introduced, such as a 15mm height increase at the outer edge of the car's floor, influencing car performance.
New Sprint Races and Scoring System
For the 2023 season, Formula One announced six Sprint Races at selected events, adding excitement to the traditional race weekend format. These 100km races are designed to provide fans with more entertainment, and also give the drivers additional championship points.
In summary, the 2023 Formula One season has brought various new changes and innovations to the sport. The updated technical and sporting rules have the potential to reshape the landscape of the Constructors' and Drivers' Championships, while new sprint races and their accompanying scoring system add a fresh layer of excitement and strategy to race weekends. As teams such as Haas F1 and others adapt to the new regulations, fans can look forward to a thrilling season of racing.
What can we expect from the top teams?
As the Formula 1 2023 season progresses, we can foresee some interesting developments in the performance of the top teams. Red Bull Racing, having established their dominance in recent years, are expected to continue their winning streak. Max Verstappen, in pursuit of a hat-trick of titles, is highly motivated to maintain Red Bull's position at the top of the leaderboard. Sergio Perez, for his part, is focused on improving upon his two victories in 2022. Red Bull's consistent performance and strong driver lineup make them the team to beat this year.
Aston Martin are the surprise packet of 2023, having seen two-time World Champion Fernando Alonso score podiums in four of the first five races. Could their first-ever win be just around the corner?
Mercedes, once the dominant force in Formula 1, has been grappling with performance issues in recent times. Their car has not been as competitive as in previous seasons, and this hampers their ability to consistently challenge for podium finishes. The team must urgently address their car's deficiencies in order to re-establish themselves as title contenders.
Ferrari, too, is struggling to keep up with the leading teams. While Charles Leclerc and Carlos Sainz have shown promise as a driver pairing, the team's technical development has not been sufficient to keep them in the front running for race wins. A resurgence in Ferrari's traditional prowess must be coupled with a robust technical package to enable the team to challenge for the top spots once again.
In summary, the 2023 Formula 1 season brings its unique set of challenges for each of the top teams:
Red Bull Racing: Building on their winning momentum while staying ahead of rivals.
Aston Martin: Breaking through for that first team win
Mercedes: Rectifying car issues and returning to their winning ways.
Ferrari: Rekindling their tradition of excellence and implementing strong technical improvements.
Are we ready for more?
As the 2023 Formula 1 season unfolds, fans and teams alike eagerly anticipate what the future holds. Thus far, Red Bull has exhibited strong form, while Ferrari has encountered a disappointing start. Mercedes, on the other hand, is displaying a mix of improvements and declines. With the longest F1 season in store, potential breakthroughs and shifting dynamics are abundant.
It's vital to note that the driver lineups have experienced significant shifts this year, with Mick Schumacher leaving Haas for the end of 2023 season, and a crop of rookies making their debut, looking to find their footing in the intense competition. These fresh talents inject excitement and suspense into the ever-competitive F1 environment, and spectators remain eager to see their development throughout the season.
As we navigate through the calendar, it's crucial to keep an eye on the key races, such as the British Grand Prix on July 21-23 and the Hungarian Grand Prix on July 28-30. These events serve as pivotal moments for teams to capitalize on opportunities and adapt to challenges, potentially altering the season's trajectory.
It's clear that the appetite for more intense racing, heated rivalries, and astonishing results is insatiable. The 2023 Formula 1 season has only just begun, and the anticipation for thrilling competitions and unexpected developments is only growing. Buckle up, F1 aficionados, the most exhilarating racing spectacle is yet to come.
Want to save this information for later?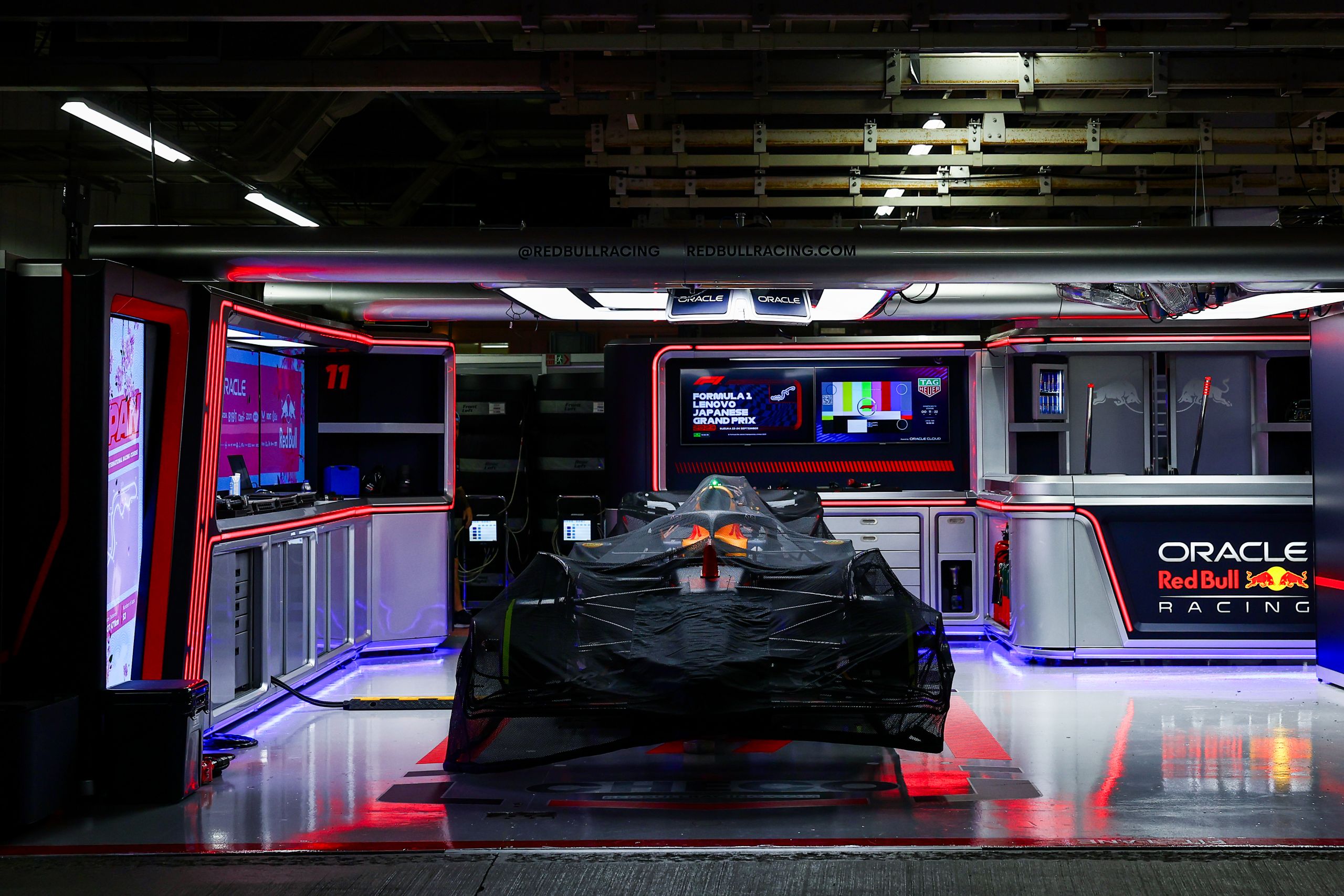 The roar of engines, the blur of speed, and the ...