How Max Verstappen Ran The Bull-Run Over 'Hammertime' At 70th Anniversary Grand Prix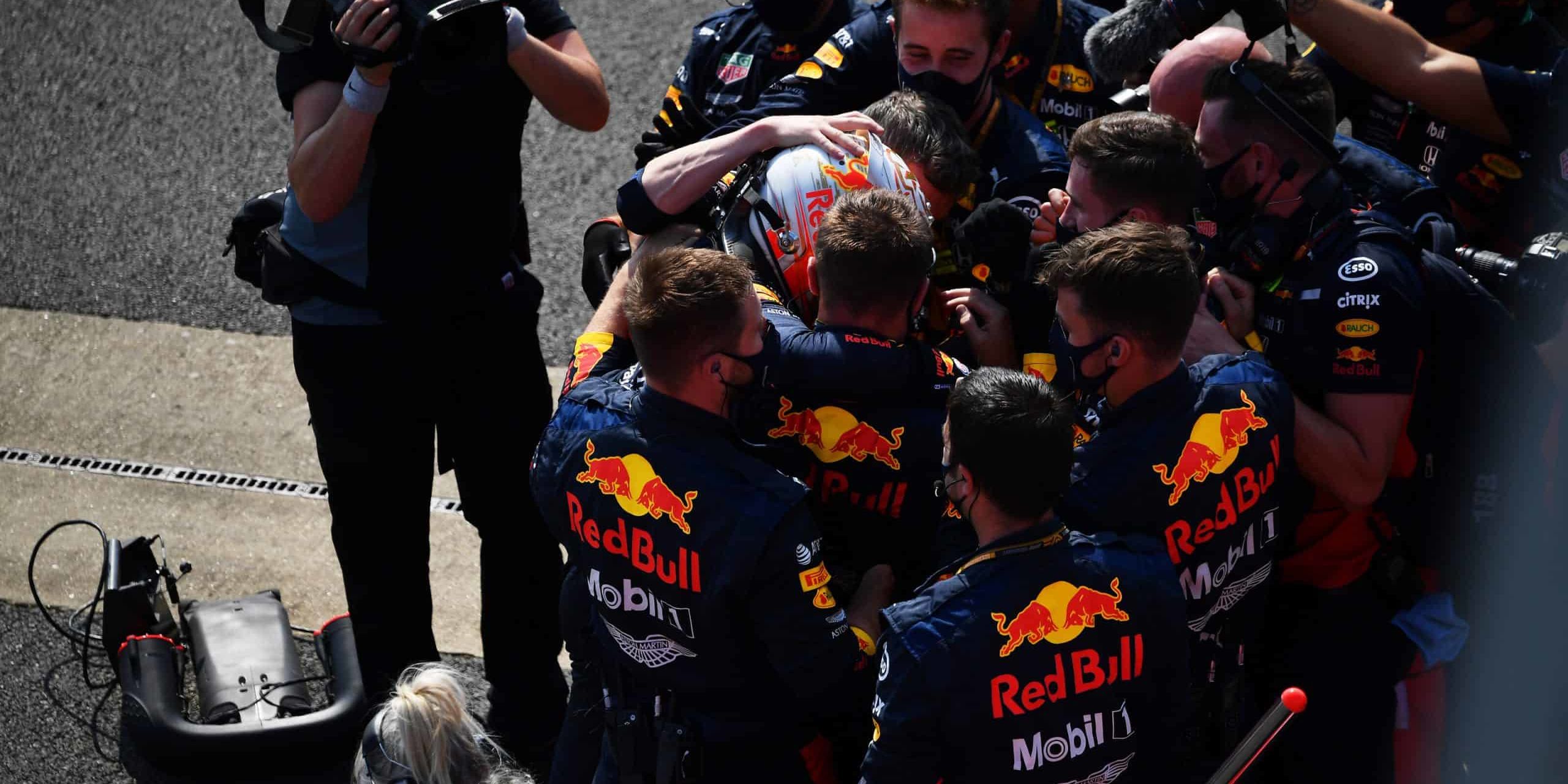 It's not every day that a driver ends up denying any of the Mercedes drivers a race win, but then not everyone is Max Verstappen– are they? On a day where probably all would've expected the Black Arrows to finish on top, Max Verstappen prevailed.
Who saw this coming?
In so doing, the young Red Bull driver not only proved just why he's so highly rated but also wronged the notion that by starting fourth on the grid, a race win is quite simply, improbable.
Call it courage or excellent backing by the team, Max's win, a special one given the momentous occasion it came amid with Silverstone hosting Formula 1's 70th anniversary Grand Prix, served a master class in racing.
But make no mistake. Nothing would've been more challenging than picking a fight with two of the fastest cars whilst competing in a machine that wasn't blisteringly quick and had, throughout qualifying, been off the pace.
Add to the magic the fact that before Verstappen emerged on top of nineteen others, he had begun from P4, even behind Nico Hulkenberg of Racing Point.
The ultimate reward for Max's grit and the excellent team-management on part of the Christian Horner's side was the defending champion Lewis Hamilton being denied a win at his home Grand Prix event.
How did the Max Verstappen-show prevail over Hammertime?
We observed, upon the completion of 52 fighting laps, not one but multiple lessons.
First that if you lack pure race pace, which may not seem immediately evident on the key Saturdays, it doesn't mean it's over!
One also understood why they say that race-starts are about as important as the qualifying or the final few laps.
Credit to Max for the way he made light work of Hulkenberg- although seemingly set with an envious third place on the grid- within seconds on the opening lap.
Even before Turn 2 approached, Max had swooped around Hulkenberg, looking ever-vulnerable in front of the Red Bull attacking with better traction on a track where it's not about if but when you could be overtaken.
The best shot at attacking those in the front is the slot next-best to the top-two, right? So Max, who was up into third inside the opening lap was always the candidate who could perform something special.
In fact, even advised at one stage to hold off from overworking his car and the engine load, Max pushed and pushed in typical 'Verstappen-esque' fashion, thereby always being in the game.
Relenting, after all, is not something he knows the meaning of.
But was that all?
Of course, the Dutchman's relentless was applause-worthy, but the way the race panned out had a few more lessons. Red Bull's triumph, the first win for Verstappen in Great Britain became a shining example in that if team strategy can be aligned successfully with raw pace, then even Hamilton and thus, Mercedes are beatable.
But one must credit the team too for gambling with the bold mega-overcut; a strategy that eventually played into their hands with Hamilton pitting for an extra stop in the end to overcome tire-wear whilst Red Bull evidenced with no such problems.
Would you have imagined Verstappen anywhere near the top had Horner's outfit not made the bold call?
Mercedes contended with the undercut, boxing Bottas first and Hamilton later, and this was even before we reached halfway stage. Red Bull, on the other hand, functioned on a far different approach.
At the heart of Verstappen's first win of the year was the fact that he stayed out for a longer first stint, holding fort right at the front. He inherited the lead when the Mercedes cars pitted before him.
But staying out until halfway mark, Max was able to open a comfortable lead over Bottas with Hamilton further down in pursuit, 18-seconds to be precise.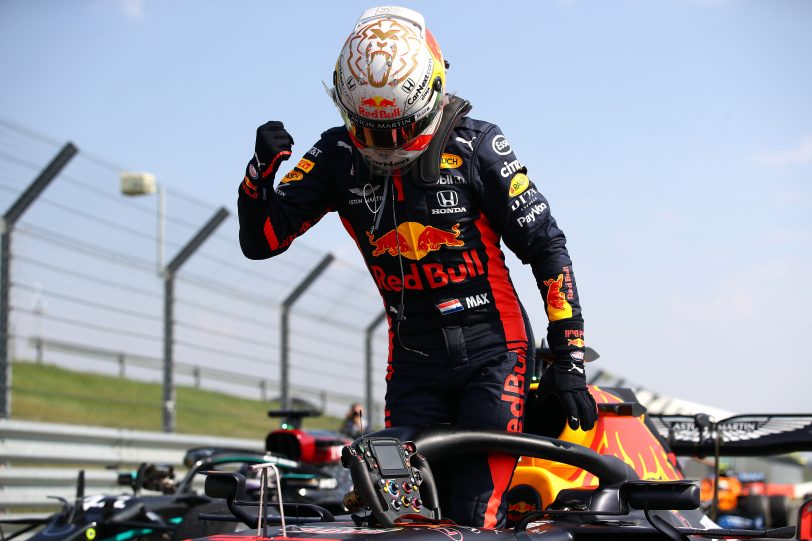 How did Max achieve the win?
Put it down to excellent tyre management for starters. Not once but on multiple occasions did one hear the 22-year-old reiterating to the team over radio, "The tyres feel good, the tyres feel good!"
He wasn't kidding.
Furthermore, as against Bottas suffering blistering on the right rear in midway stage and Hamilton constantly enquiring with the team about his rubber, the Dutchman seemed well in control, and never really looked out of sorts on that front.
When he did pit, which was not before the end of lap 27, he emerged third on the grid, barely half a second behind Bottas, the Finn in second.
But the pole-sitter's advantage was short-lived as it would take Max no more than a couple of corners to assert his advantage, attacking on fresh rubber.
Hamilton, by then, albeit in lead, wasn't the fastest man on the grid. Moreover, it could never have been comfortable to spot the most ambitious driver in the rear-view mirrors- isn't it?
Although, up first, Hamilton's strategy seemed the indomitable one-stop, it would, by lap 30 onwards descent into becoming a gamble that wasn't paying off.
The one-stop in heat was surely not the answer.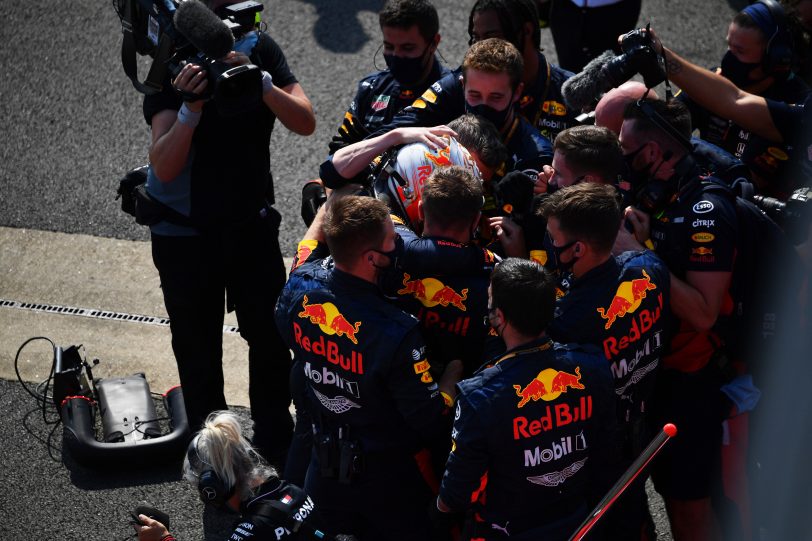 Although the six-time world champion was ten seconds out in front, it wasn't hard to see Lewis struggling for grip. He would pit with only a handful of laps to go and emerge fourth.
That second stop played beautifully into the hands of Verstappen, seeming far better in control on fresher tyres, the hard compounds known to go longer.
Although, by the time Hamilton came out with less than ten laps to go, despite being the fastest on the grid, it could be argued his taking maybe two extra laps to get past Leclerc (around Brooklands) then on third, was his undoing.
While Lewis took far less time in blasting past Bottas, already looking vulnerable to the Briton's attack, he didn't really have that many laps remaining to challenge Verstappen's authority in the lead.
Less than three laps were all Lewis had with Verstappen firmly poised to cross the checkered flag as race-winner.
In the end, what panned out is quite similar to what we hear in reference to brave drivers; that destiny supports those who will and it was Verstappen's relentless will to box Mercedes in their own game that saw him succeed.
Like a flash of lightening, with a whole lot of courage!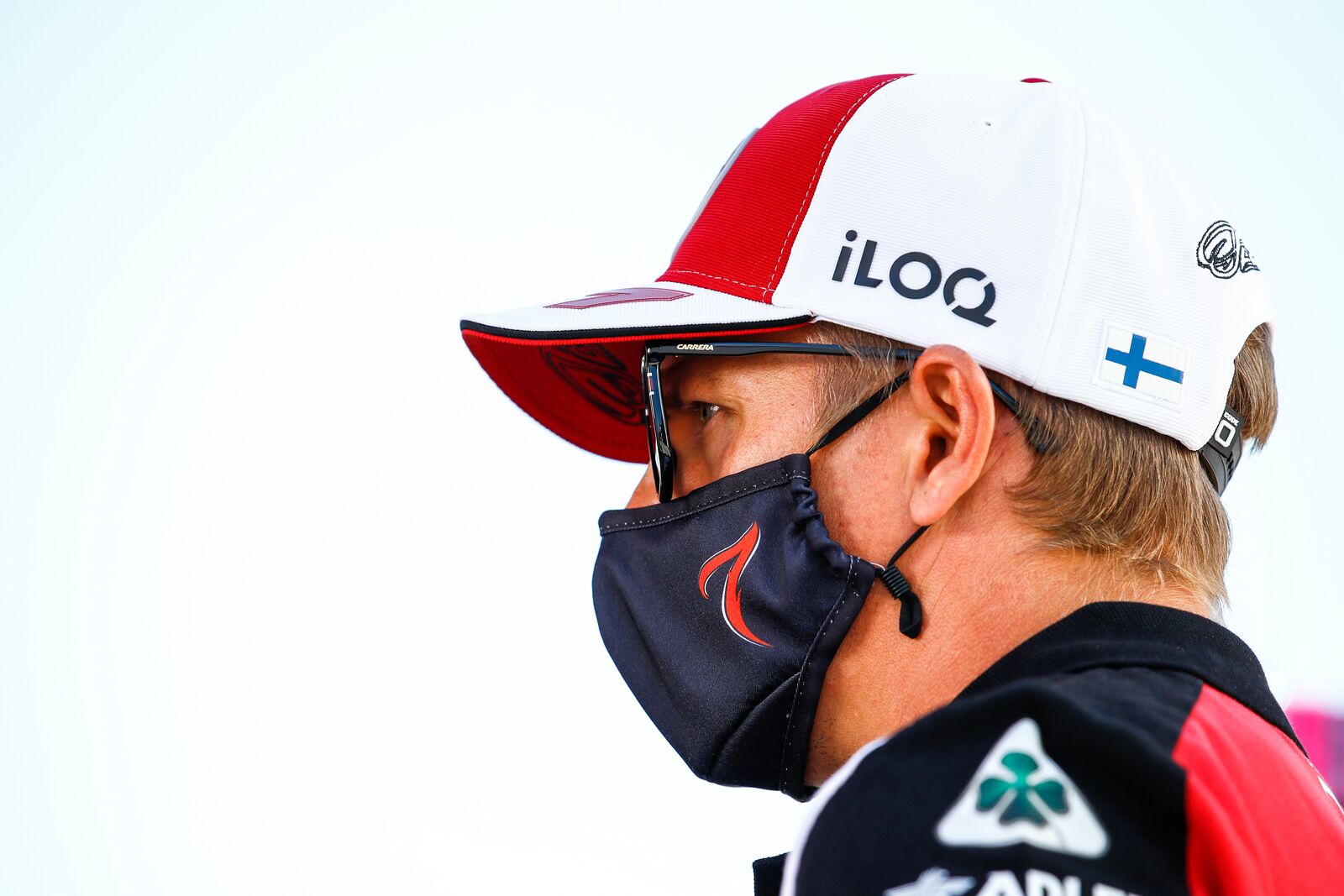 "Kimi, why do you think the move to Sauber would ...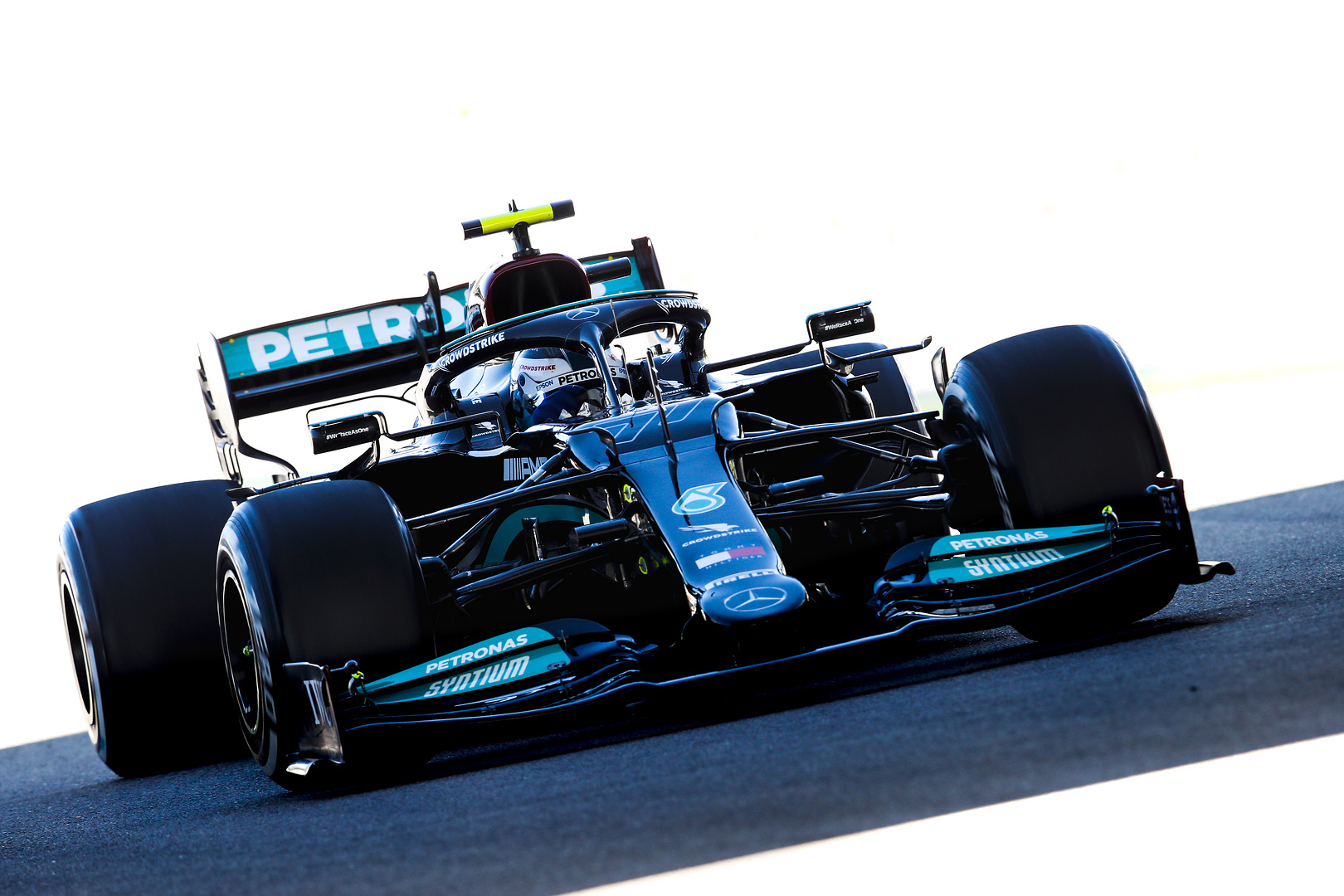 It was a strong Friday showing for the Mercedes-AMG Petronas ...