After enjoying a quieter race than the last time out in Hungary, Max Verstappen could be forgiven for being satisfied with a second-place finish and a nice points haul at the 2020 British Grand Prix. However, a late strategy call to pit for fresh tyres to make a run at the extra point on offer for the fastest lap may have ended up costing the Dutchman an unlikely race win, as eventual winner Lewis Hamilton suffered a punctured front left tyre on the final lap.
"Yeah, it's lucky and unlucky. I think anyway Mercedes in the race were too quick. The tyres at one point didn't look great, with 10 laps to go, so I was already on the radio saying "guys, you know, the right front doesn't look very pretty. Then, of course, Valtteri got a puncture so I came on the radio and said I was going to back it out and then they boxed me to go for the fastest lap and then, unfortunately, Lewis got a puncture himself. But I'm very happy with second, it's a very good result for us again.
"It's always easy to say afterwards but I think we were also lucky today that Valtteri had a puncture, so we gained a position, so I'm actually not disappointed at all, or anything. Once Valtteri had that puncture, OK, it's an easy P2. So we just pitted for new tyres to make sure because I was also not sure what was going on with my tyres because normally, when you see other cars having punctures and you have pitted on the same lap you are like, well, it might happen to you as well. So, you don't want to have that problem, so we pitted just to be sure. We go out, of course with the Soft tyres and then Lewis has his puncture but also that's unlucky. It could have been lucky for me but unlucky for Lewis, so at the end, it is what it is and I'm very happy with second," said Verstappen.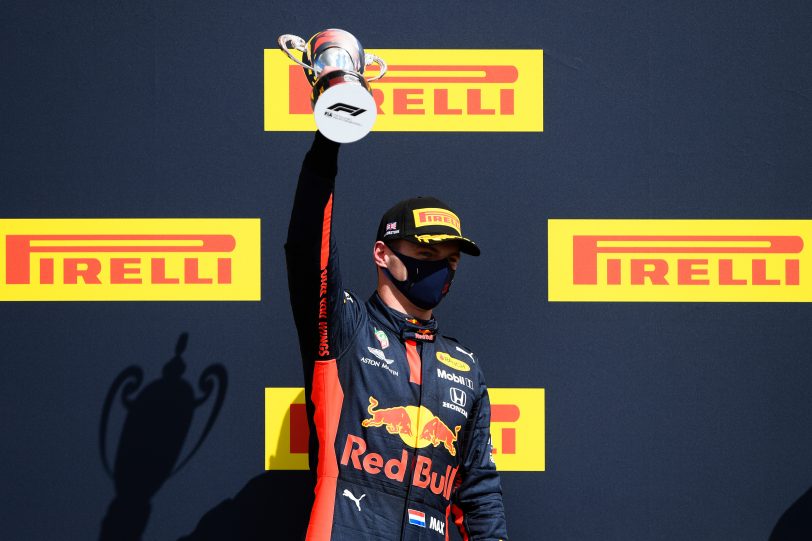 Looking ahead to future races and a potentially different strategy for the closing laps, Verstappen is adamant that the right call was made at Silverstone, and is the way his team will play it in the future.
"I could also pick up a puncture, you know, and I could lose a lot more. That's the thing, it's always so easy to say afterwards that we should have just continued – but who would have said that Lewis would have got a puncture? How often does this happen? Normally, never. So, I don't regret anything. I think we made the right decision. Easy to comment afterwards. You don't know at the time – and we felt that was the right decision, and I still think it is the right decision. It is what it is. Normally, you don't really get punctures. They are also the deserved winners. It's not like I'm sitting here upset or disappointed. I'm actually very happy to be second. Normally it would have been third, so…"
With back to back races at Silverstone, different compounds of tyres will be used to help spice up the second race of the doubleheader. After the punctures suffered by the Mercedes duo as well as McLaren's Carlos Sainz, Verstappen believes most teams will run a two-stop strategy for the 70th-anniversary edition next weekend.
"I think everybody will probably end up doing a two-stop you know? I don't think it will change a lot. Also, for me, I don't think there will be a lot of changes to the way I will be driving. So I'll probably be counting some sheep next to the track."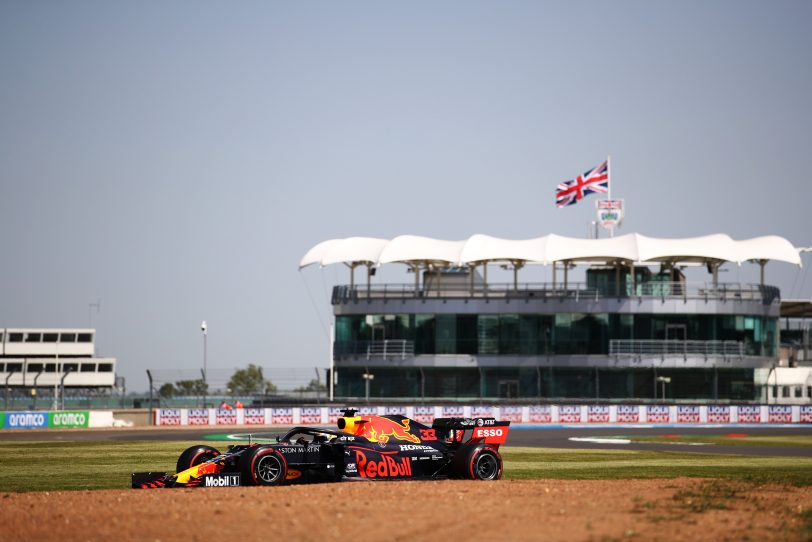 Verstappen said with a grin that the 2020 British Grand Prix was a rather boring race for him, it was an opportunity to count sheep, and it afforded him an opportunity to ensure the wellbeing of his race engineer.
"I told my engineer to drink. Stay hydrated, it's very important around here. It was pretty lonely, I was just trying to manage my pace and trying to look after the tyres.
"Yeah. It was a pretty boring race for me. At one point I didn't see a car in front or behind, so I reminded my engineer to hydrate – to drink – I had nothing else to do. So, yeah, we still need to improve but yeah. It is what it is. We try to find things to do while driving, just keep enjoying it."
Although pleased with finishing second to Hamilton, the Red Bull Racing driver is realistic about his chances of repeating the feat for the second race of the doubleheader next weekend.
"The gap is so big, c'mon! Maybe you find a tenth, or one-and-a-half, OK and we are a bit closer – but it's not close enough. I'm trying but it's not possible at the moment. You have to be realistic. I mean you can dream, and you can hope but I think it's way more important to be realistic because that's how you move forward. If you keep dreaming about those chances, it's not going to happen. We just have to keep working," concluded Verstappen.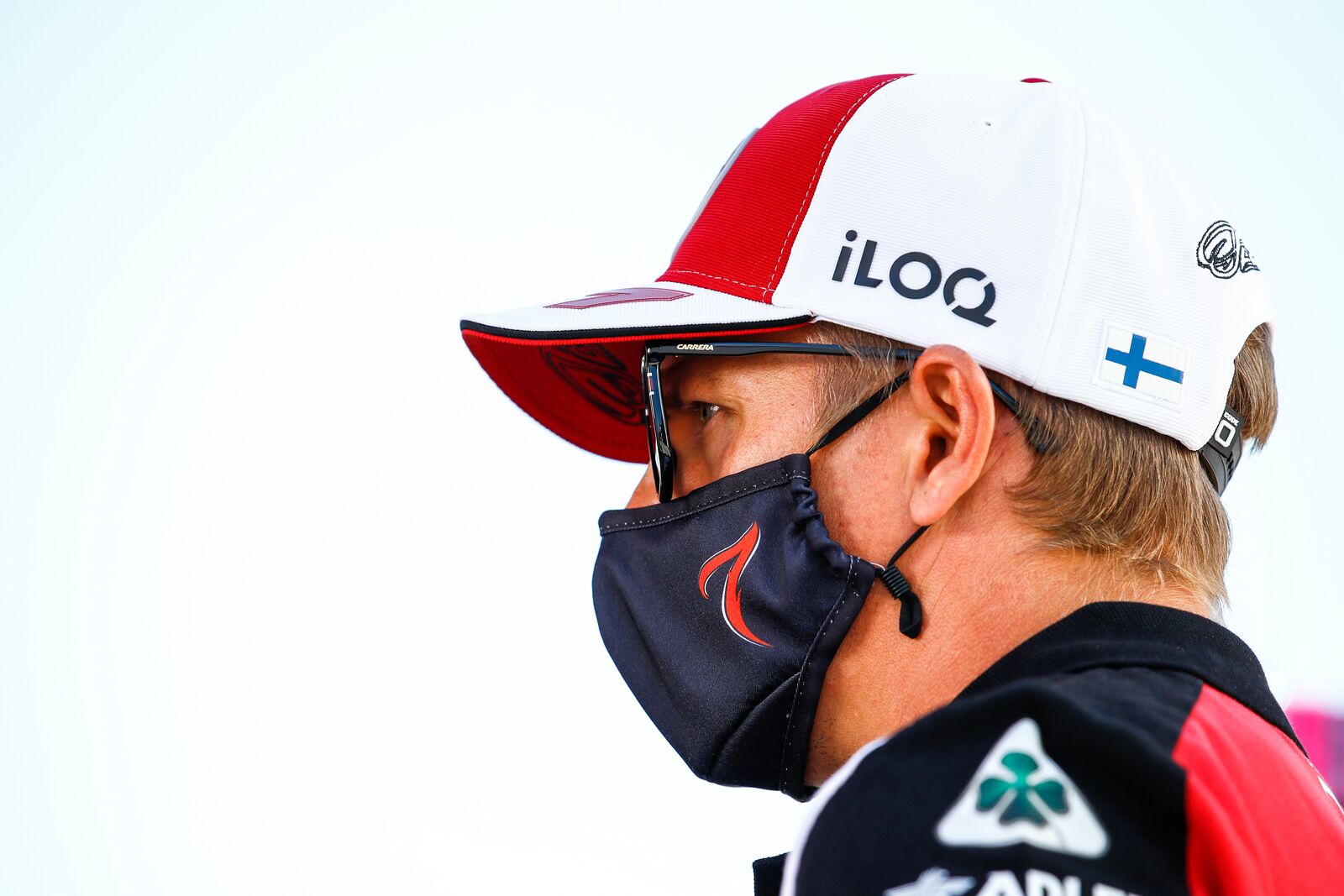 "Kimi, why do you think the move to Sauber would ...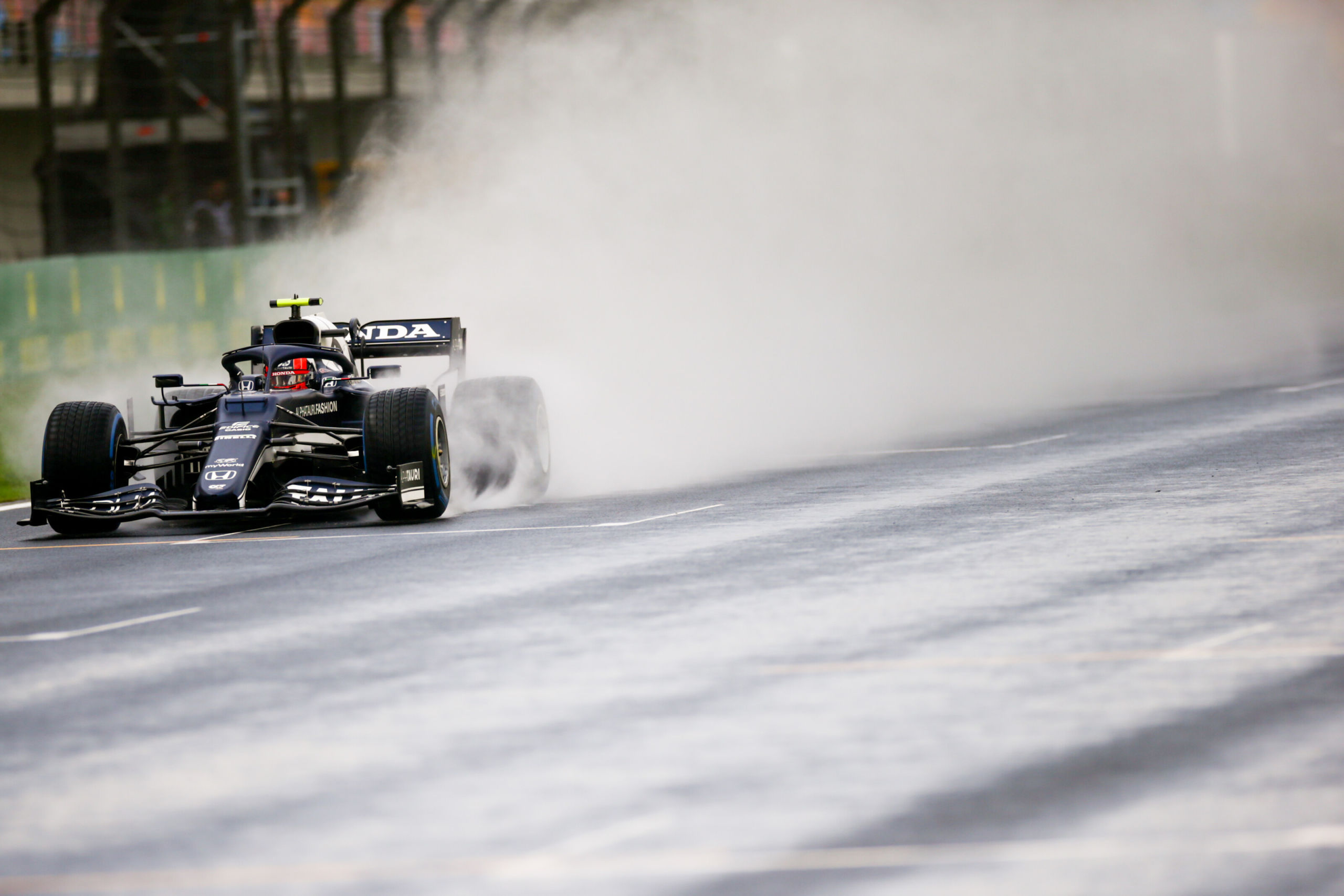 Pierre Gasly isn't the most popular driver on the grid. ...