Bottas Grabs Pole As Mercedes Continue Unmatched Domination Yet Again at 70th Anniversary Grand Prix. Can The Finn Win?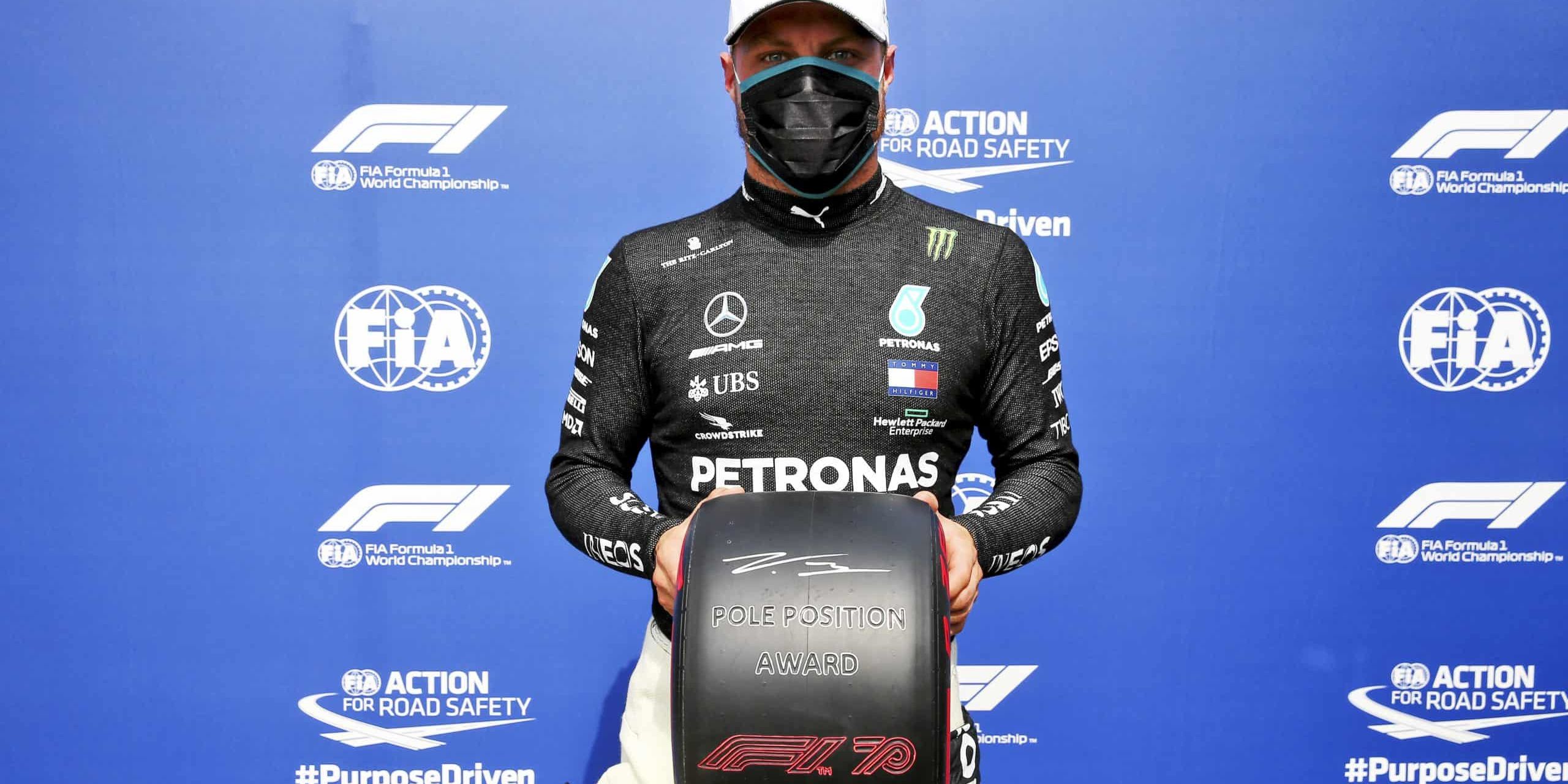 Depending on who you are, there are no better than three possible and distinct ways of analysing the 70th Anniversary Grand Prix qualifying battle at Silverstone. If you are a Mercedes fan, and honestly, it's hard to know who's not, for the team is the dominant force in the front, then the outcome may please you endlessly. It was yet another Mercedes front-row lockout with Lewis starting from the front row, even if he was denied the pole.
If you are a McLaren or Ferrari fan, the latter of the two having enjoyed a track record of 10 poles in the past at Silverstone, then the outcome of the qualifying round for the 70th Anniversary Grand Prix would not have pleased you a bit.
There was nothing really for the red cars apart from Charles Leclerc lining up in eighth.
But importantly, if you are a fan of the Finns, then you would've possibly recollected the most famous saying that upholds a special bunch of drivers, a saying that paints them as drivers with a special DNA: "If you want to win, hire a Finn."
And truth be told, in a sport where speed plays as big a factor as the level of being self-driven, then pole-sitter Valtteri Bottas would himself want to recite that famous saying; that he can win, and yes, he can outdo Lewis Hamilton.
In a season where the only time the famous Finnish driver began a Grand Prix run from the front of the grid, prior to this weekend's Silverstone run, was at the season-opener in Austria, it was refreshing to see Bottas blast past Hamilton to take pole, in what turned out to be yet another qualifying triumph for the Black Arrows!
At 1:25:154, Valtteri proved that he's got what it takes to get better all the time, exactly the kind of motivation he'd want to compete with on Sunday as he'll see Lewis Hamilton, not too far behind in his mirrors, the local-hero putting his Mercedes on second, at 1:25:217.
'Pole today feels really good. It's a privilege to drive this amazing car – it's so quick. I love qualifying when it's like that, it was great fun. We made some tweaks to the set-up from last weekend and for me the performance was much better today. I knew I'd have an opportunity to improve on the second run in Q3 and I pulled the sectors together, I got absolutely everything out of myself and the car. A one-stopper will be difficult with the compounds we have this weekend – but I know the team will be looking at all the options for tomorrow. I think the race pace is there and I hope I can get another good start like last weekend. I'm in a good position for the race, but we all know that the points are given on Sundays,' said Bottas at the conclusion of qualifying.
But whether the pole-position, the thirteenth of his career can translate into a fine-win, will boil down to three things essentially:
How well Bottas gets away at the start and can dominate the proceedings thereon in.
Can the pole-sitter manage the tires well- in which case, the team's strategy crew will have their task cut out; when to pit, and the choice of rubber for the all-important final stint.
Can Bottas stay clear of an attacking trio at the front, with Hamilton and in-form driver Hulkenberg, starting on third, competing with an aim to win the early scuffle for the race-lead?
But all of that told, other than Renault's constantly-improving Daniel Ricciardo, who courtesy of his fourth at the first round of the Silverstone double-header perhaps gave us the 'most underrated drive of the year' moment, there weren't many gains for the rest of the grid on a day where Mercedes once again proved the vastly superior machine.
"I think fifth place is an awesome result for us and I'm very happy with that. I knew my lap was pretty good, I really was on the limit with the car and I got pretty much all I could from it today. I don't have any regrets, or any feeling of a missed opportunity and we've put ourselves right up there for the race. We had the Medium working really well and I'm happy with that. Tomorrow's race will be interesting and there will be a mixture of strategies. We know we have a good race car, we just needed to qualify better to give ourselves an even better chance on a Sunday. I'll do my best tomorrow and give it all I have," added Ricciardo.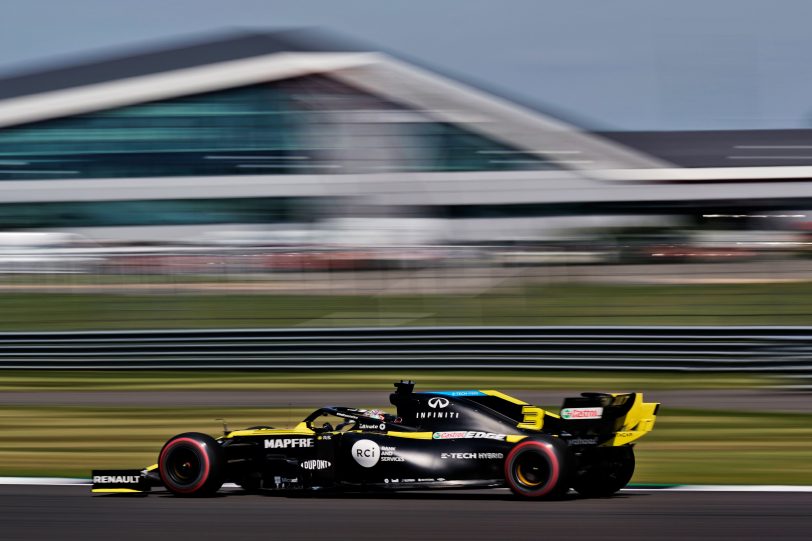 Qualifying fifth, just behind Verstappen's Red Bull, the 'Honeybadger' has set his sights to another strong finish. There was nothing too impressive from the sixth, seventh and eight-placed troika comprising Lance Stroll, Pierre Gasly, and Charles Leclerc, respectively, save Gasly delivering another hefty quali run, proving himself to be the quicker of two Alpha Tauris.
Albon in ninth and Norris, another local-hero, quite like Lewis and Russell, completed the top ten chart.
It was yet another disappointing day out in the middle for the other Ferrari driver-Sebastian Vettel, whose eleventh clearly offered explanation on how down have the Scuderia family been on the race-pace and downforce, key ingredients in which the likes of Renault, Racing Point and McLaren seem visibly superior to the most successful team of the sport!
Having said that, what was also disappointing was to see the usually-quick and focused Carlos Sainz Jr. failing to qualify for the final run, i.e., the Q3, the Spaniard all set to begin his Silverstone challenge from twelfth.
Grosjean, Ocon, and Rusell, were next in line for thirteenth, fourteenth, and fifteenth on the grid with the Williams driver reporting a scary possible run-in with Ocon during his hot-lap in Q2 to the stewards. Should Ocon have moved to the left since he was then on his outlap is anyone's guess.
Meanwhile, further down the grid, Russian Torpedo Daniil Kvyat emerged the best of the final five, placing his Alpha Tauri on sixteenth, struggling yet again in qualifying pace in comparison to his French teammate. There were familiar struggles for Kevin Magnussen, who couldn't quite put a solid lap together and was, thus down in seventeenth, though this wasn't that bad a place as the one occupied by the two Alfa Romeos with Giovinazzi qualifying ahead of Kimi Raikkonen, down in twentieth.
Though, it was a welcome sight to see rookie driver Nicholas Latifi in eighteenth, beating the two Alfa Romeos.
However, the drive that will steal all the headlines from the day, is the stunning third-place result for the comeback-kid Nico Hulkenberg. In just the second qualifying session of his brief comeback, the German ace flew past his rivals, and assuming Racing Point can get his car started tomorrow, will see himself line up on the grid with only the Mercedes pair ahead of him.
"It's been a crazy week and after the highs and lows of my comeback last week, P3 on the grid for tomorrow is a nice highlight!
"Last week definitely helped me feel more prepared for this weekend, but qualifying was still a real challenge today.
"In Q2, I made life hard for myself a little bit and I thought I might have damaged the car. But once we got through to Q3, it was about getting my head down, giving it full beans, and giving my all for the lap time.
"I have a big smile on my face, but it's only Saturday and it's tomorrow that really matters.
"It's going to be a challenge, because I haven't been through the motions of a race start and going wheel-to-wheel for a while now, and I'm still learning the car.
"But I'll give everything I've got to make sure we get a strong result. We'll enjoy the qualifying result, but all focus is on the race now," said The Hulk.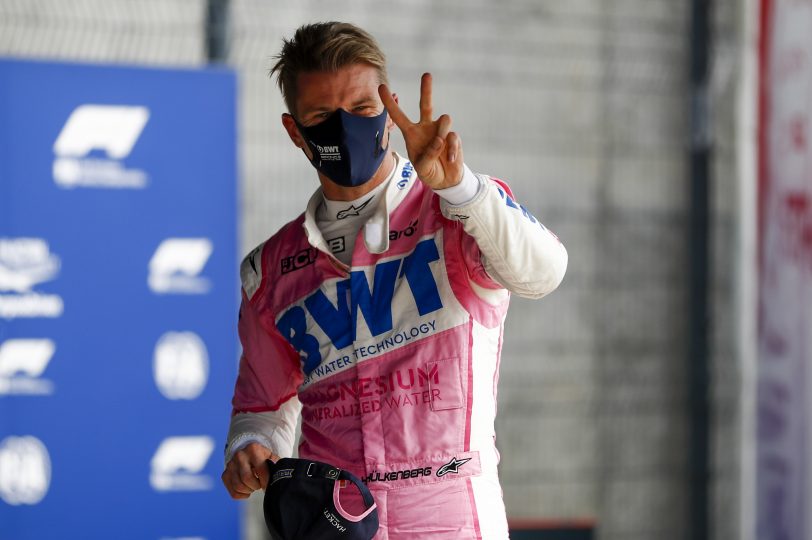 Will Sunday give Hulkenberg the podium finish he, and most fans have been dreaming of?
The familiar question, come race day would be whether or not, Bottas, who only has a solitary win against his name, so far in 2020, can bag another victory.
If he does happen to do that, it would heighten his hopes of keeping the championship fight alive against the man, who despite being second in qualifying, looks almost certain to lift a seventh title- Lewis Hamilton.
So what will it be in the 52 laps ahead of us? Lights out and away we go!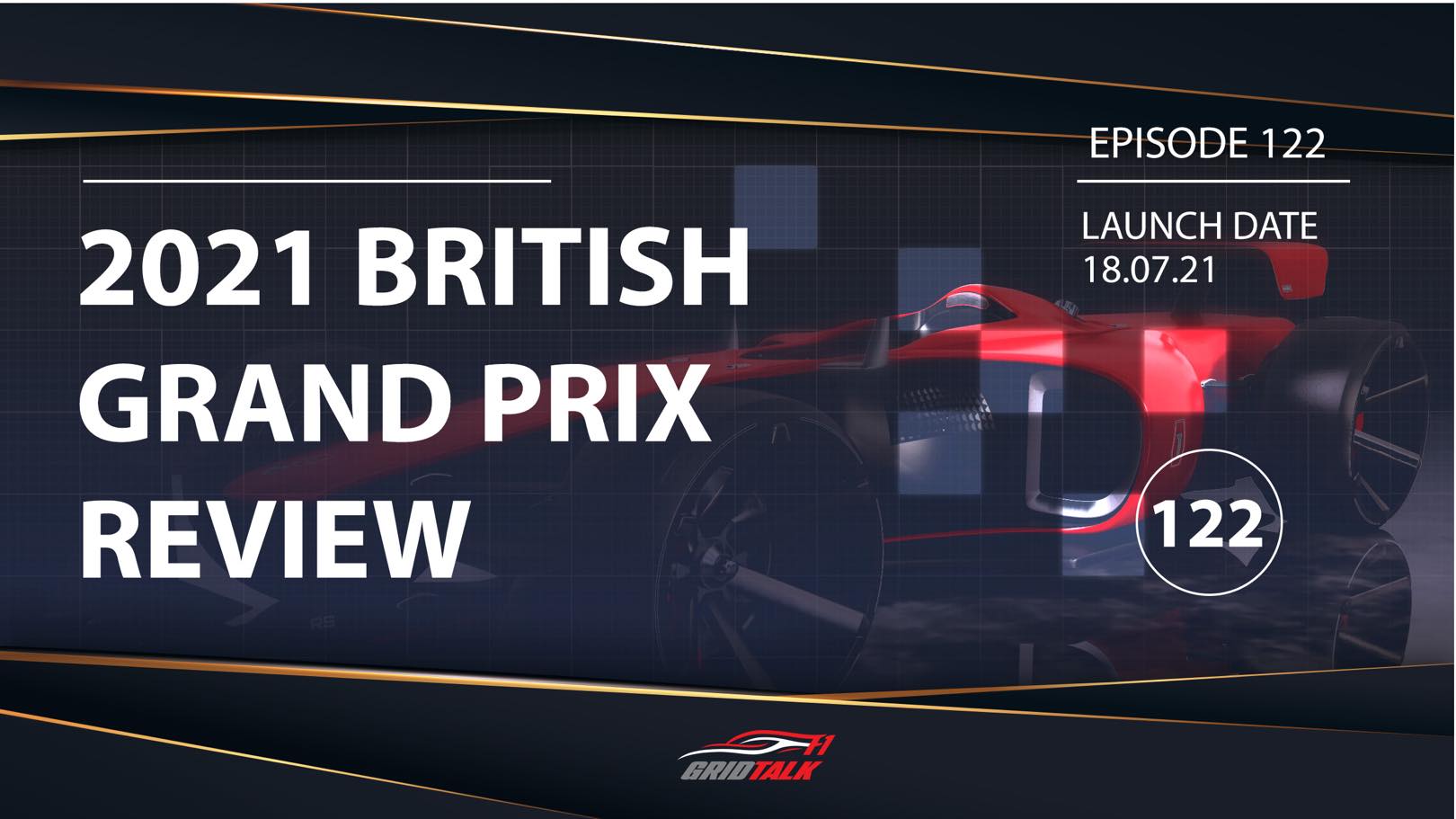 Welcome to Episode 122 of our Formula 1 podcast, Grid ...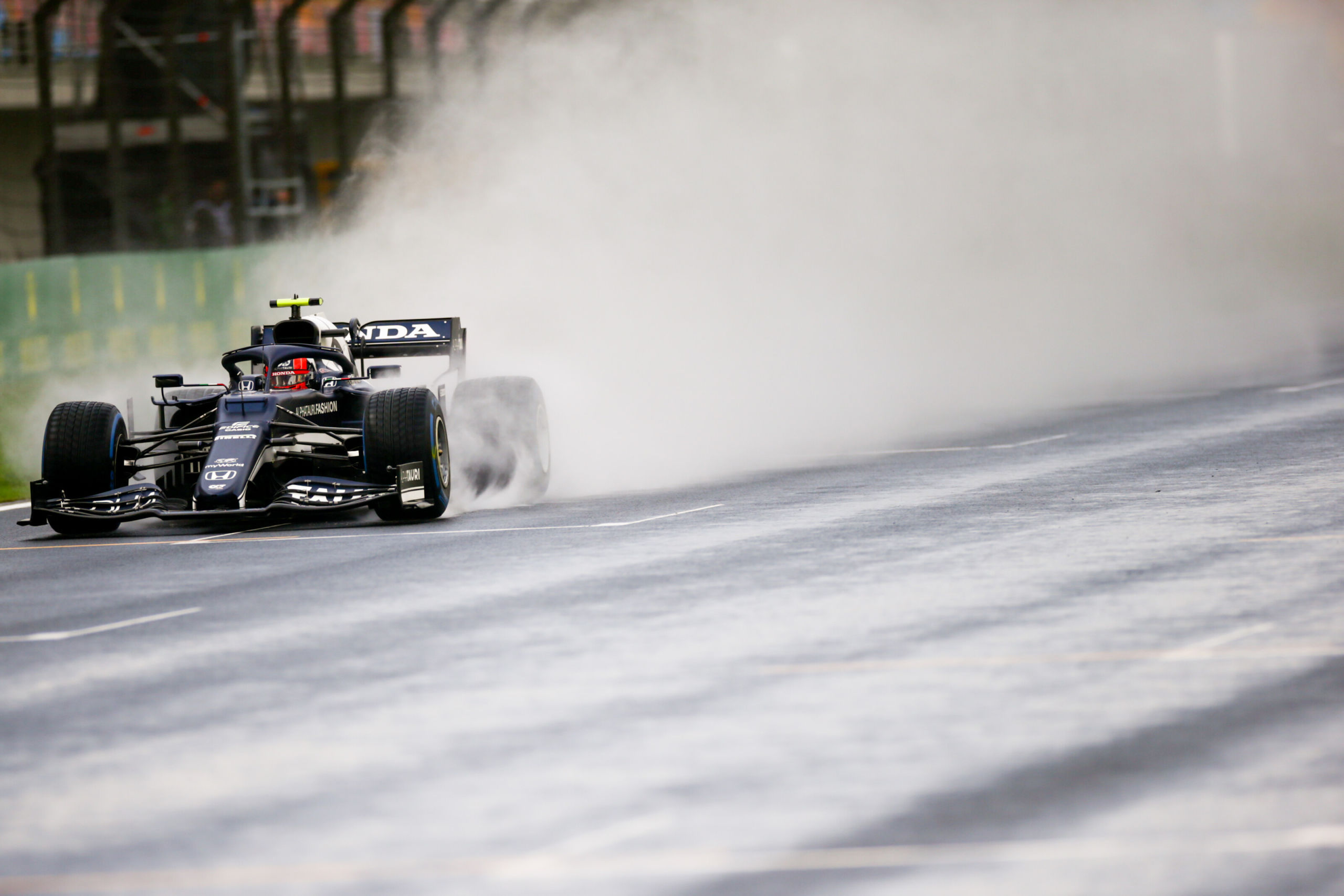 Pierre Gasly isn't the most popular driver on the grid. ...