The greats don't succumb to pressure, they continue unbound by adversity. And while George Russell, currently driving in only his fourth season in Motorsport's top flight, isn't a great as yet, he certainly has the makings and caliber to become one.
It's only been four races this season and one has already come to see just how hard the 2022 Formula 1 world championship is turning out to be. In the absence of the right car balance and set-ups, the problems being faced by the drivers are only getting compounded, especially given that the new malaise in the form of porpoising has taken shape.
And while Mercedes are yet to come on top of their aerodynamic crinkle, George Russell, from what we have seen thus far, is ready to fight it out.
At Imola, the King's Lynn-born talented driver proved just why he is so highly rated and should form and car match his talent, he could well go on to become a great sometime in the future. After finding himself down in eleventh upon the conclusion of sprint-classification, George Russell had got an early sniff of how challenging the Imola circuit would turn out to be; the 21-lap run was enough to suggest that speed and traction would have to be his best friends to salvage something special on a not so sunny Sunday.
But the young Briton seemed up for the challenge on a wet track where tyre degradation and a lack of grip would only stymie driver's chances to collect something meaningful.
As the race unfolded but without much drama inside the opening lap, where drivers out in the front were already jockeying for positions, the Mercedes newcomer spotted his chance. He'd be a beneficiary of an early skirmish that was to change the context of the race seconds from the race start as Ricciardo pushed Sainz at sector 1 moving a tad bit too right in a close corner to prompt a shuffle in the pecking order.
In such time, George Russell had made some impressive moves, passing both the Haas cars and the Alpine of Fernando Alonso. At the end of the opening lap of the 63-lap-long scuffle, the valiant Mercedes driver was already up into sixth.
The most impressive development in this short stint of the race was that even on a track that was heavily wet, Russell was holding well his P6 ahead of former Mercedes driver, Valtteri Bottas, the Finn challenging the Briton from his seventh; their gap well over a second.
Then, on lap 12, George Russell's brilliance birthed one of the most beautiful moves on the Imola track; he'd move just a tad bit wide into the inside of Haas' Kevin Magnussen to take fifth around the chicane, but in doing so, would run over the kerbs. While he was fortunate, you could say, in avoiding any damage to the underfloor, his job was all but done.
K-Mag was still out in the front and resulting from this fighting duo's battle, one would see Alfa Romeo's Valtteri Bottas getting too close to the pack, the Finn lurking all around George Russell's under pressure Mercedes.
Nearly half a lap later, Russell would pounce at the Haas at Variante Alta to go up into fifth. He'd drive well for the rest of the race and collect a gritty fourth: his 12 points earning Mercedes all that they could in what turned out to be a tough weekend with seven time world champion Hamilton struggling for pace in his battle with Ocon.
His drive may not have culminated into a podium, but offered hope that despite evident struggles, Mercedes are here to fight it out. What else could matter more in what has been such a tough start to the new season?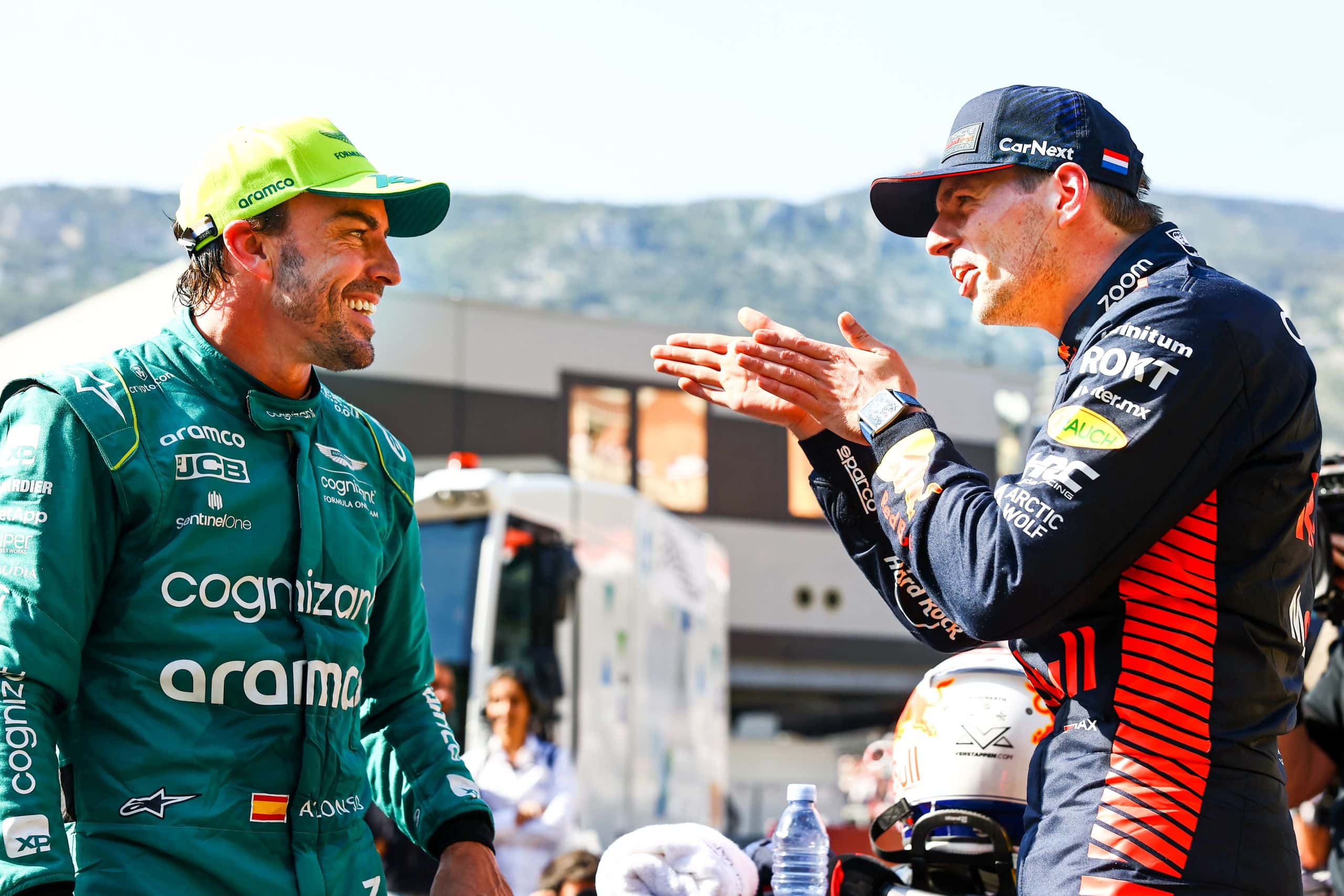 Max Verstappen has snatched a last-gasp pole position at the ...