Prior to the race the 2019 Austrian Grand Prix promised plenty of excitement and it did not disappoint. A huge crowd of tens of thousands of fans crammed into the Red Bull Ring, a total of 203,000 attending over the whole weekend, in addition to the millions watching on TV or on mobile devices.
Max Verstappen Caps Stunning Fightback
The win went to Max Verstappen who fought his way back up the order having dropped from second on the grid to seventh by the end of the opening lap, after the Aston Martin Red Bull Racing driver struggled to get off the line. The Mercedes duo of Valtteri Bottas and Lewis Hamilton passed him, as did Lando Norris in the McLaren, Kimi Raikkonen in the Alfa Romeo and Sebastian Vettel in the Ferrari. The Dutchman set off in pursuit, getting back past Norris on lap 7, Raikkonen on lap 9, before closing on Vettel who by then was in fourth place. The Ferrari man kicked off the first run of pit stops on lap 21, going from Softs to Hards, losing around 4 seconds because of a radio problem with the Ferrari mechanics, while Bottas also came in, going from Medium to Hard.
Charles Leclerc came in from the lead next time round, also fitting Hard tyres. He had shot off the line from pole and had a good enough lead, able to put a safe distance between himself and the two Mercedes. That left Hamilton in the lead, followed by Verstappen, both men running Mediums. The Englishman then came in on lap 30, changing to Hards but also needing a new nose, having possibly damaged his going over a kerb. It cost him vital seconds, as he pushed on in fifth place now. On lap 32, the order was Leclerc, 4 seconds ahead of Bottas, 9.4 ahead of Vettel, 12.9 in front of Verstappen and with 17.4 over Hamilton. It became clear that the Red Bull was the quickest car on track, much to the delight of the thousands of Dutch fans who had made the trip to support their hero. He closed rapidly on Vettel, passing him on lap 50. Sebastian was struggling on the Hard and so came in for a set of new Softs. Next on Verstappen's hit list was Bottas, whom he passed easily on lap 56, which left just Leclerc out in front, only 5 seconds up the road.
The key moment in the race came on lap 69 when, having made an unsuccessful attempt at a passing move on the previous lap, Verstappen attacked Leclerc again at Turn 4 and came out on top after some hand to hand combat. He had caught the Monegasque driver who was on older tyres and in the coming together, Leclerc went off track. Verstappen thus headed for victory, his second consecutive win at his team's home race. However, although he celebrated on the podium, the Dutchman had to wait a bit longer to be truly happy, as the incident was investigated by the Stewards. After some time, they decided it was a racing incident and that no further action was necessary.
"It was an incredible race and I'm so happy to take the Team's second victory at our home Grand Prix. It was a shame at the start as I triggered anti-stall and dropped back to seventh. From there onwards the pace was really good, I stayed calm and kept pushing hard. The second stint was decisive for us as the car really came alive. Once I passed Valtteri I thought I could have a go for the win as our pace was so strong but you never know. I just kept pushing, drove flat out and didn't give up. We passed Charles with a few laps to go so I'm extremely happy. The move was close racing and if you can't make moves like that I think it is better to stay at home. I want to say a big thank you to everyone at Aston Martin Red Bull Racing, all weekend we have been working really well and the upgrades seem to have worked. Thank you to all the crew here, everyone at the factory and of course Honda, it's not been easy for them over the past years but to win for them today is just incredible," said a jubilant Verstappen.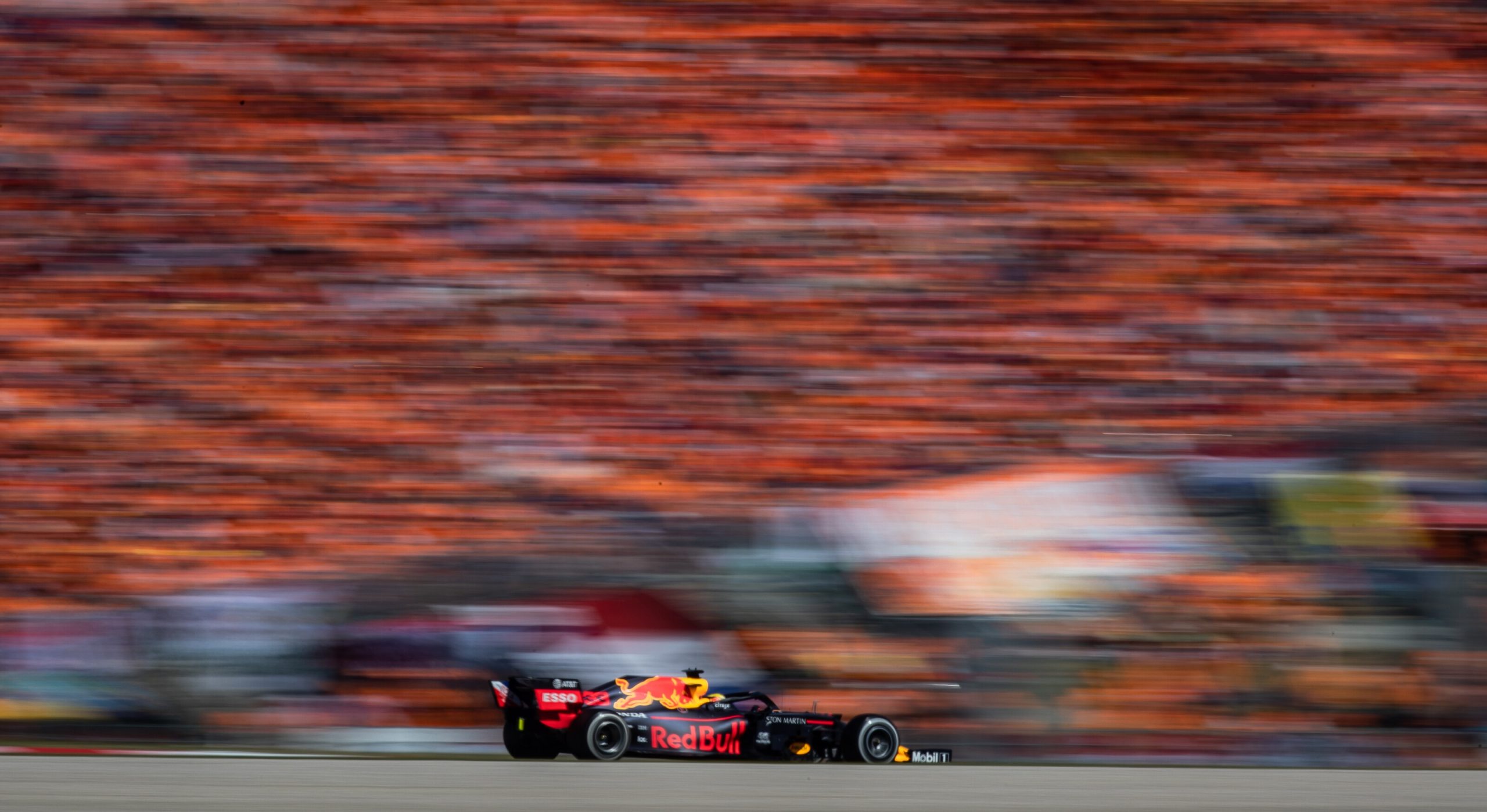 Bottas Holds On For Third
Behind the youngest pairing to finish first and second in a Formula 1 Grand Prix, Bottas managed to hang on to a podium place for Mercedes by a whisker. He fought off a charging Vettel, who had passed Hamilton on lap 70, the Englishman struggling with his tyres and never really shining in this race.
"I think we made the most of it today. We expected this race to be tricky, but it turned out to be even more difficult than we predicted. We had to do lots of lifting and coasting and couldn't use all engines modes to keep the engine from overheating. So, we couldn't really race properly, and I had to manage temperatures for the majority of the race. It made both defending and attacking very difficult. But you have to look at the positives – I got some good points out of this weekend and I don't think there was much difference in terms of race pace. So, it isn't all bad. We'll investigate and hopefully come back stronger at Silverstone," said Bottas.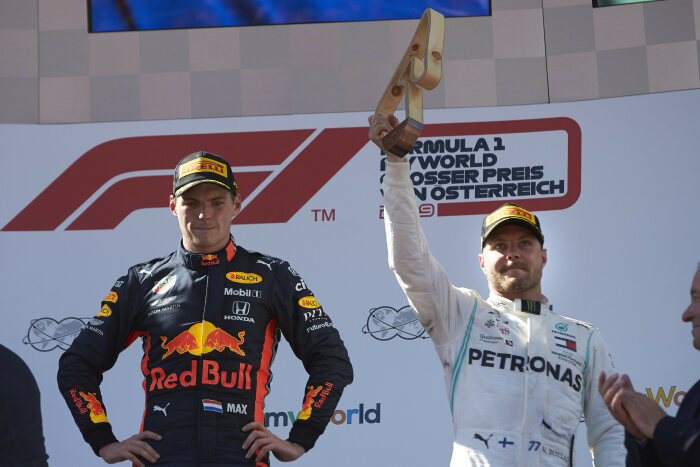 McLaren Resurgence Continues
There was plenty of excitement further down the order. Although one lap down, best of the rest was Lando Norris who came home sixth ahead of Pierre Gasly.
"It was a fun race! A good start, managed to go forwards and battled the Mercedes and the Ferrari for a lap or so, but had to concede those positions and think of my own race. The Alfa got past me on the first lap, around the outside at Turn Four. Not much I could've done and dropped back to fourth and then fifth, then had Max behind me for a little bit, so I was in there. I saved my tyres for the first few laps, had it under control then pushed and did what I needed to do, pulled a gap, boxed, and managed the pace from then on.
"I was on the Medium, so was a little bit unsure about what we could do, or what the tyres would do towards the end of the stint. Gasly was pushing me for the last few laps, but I was just doing what I had to do in terms of saving the tyres and not taking any risks – there was a lot more in it if I really needed to push. A massive thanks to the McLaren team at the circuit and back at the factory. Looking forward to my home race now!" said Norris.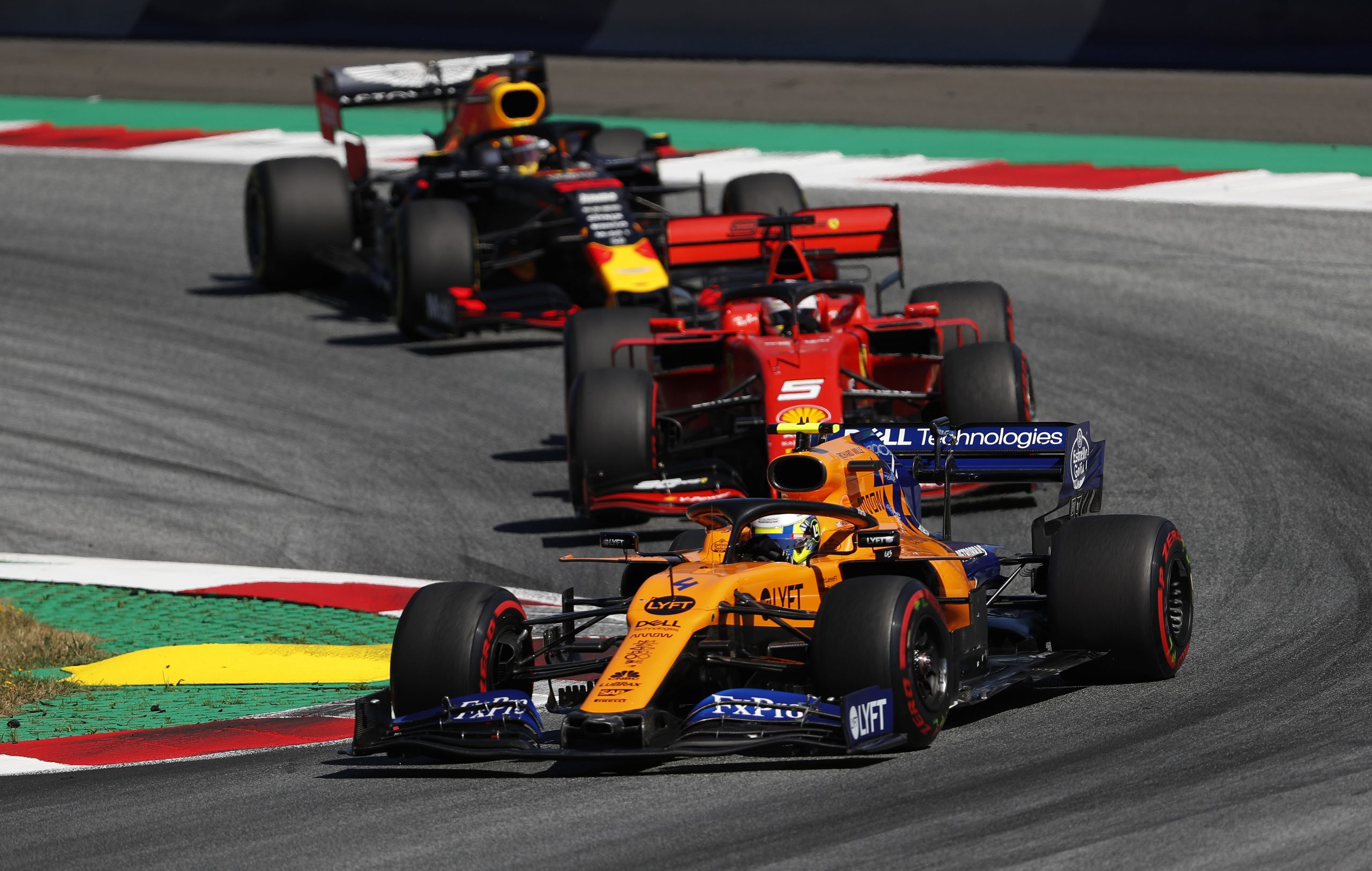 However the strongest showing in this group could be Carlos Sainz, who fought his way up the order from way down in 19th place on the start grid to eighth at the chequered flag.
"What a race! I'm really, really happy with how we recovered from a tough weekend, and from P19 on the starting grid. Up until yesterday, I had this feeling of frustration due to the [PU] penalty, but this morning I turned all that frustration into motivation for the race.
"I think we executed a very strong race today, with a long stint on the Medium tyre and then pitting for the Hard compound in the right moment. From that point onwards it was overtake after overtake, and I made my way into the points. The only setback of the day was that my front wing got damaged 10 laps from the end when I was starting to attack Gasly. With the pace I had, I think I could've taken P7, but I really had to drive the car carefully to avoid any mistakes and finally managed to stay ahead of Raikkonen. Very happy for everyone in the team. Great race, great comeback and congrats for another double points finish," added Sainz.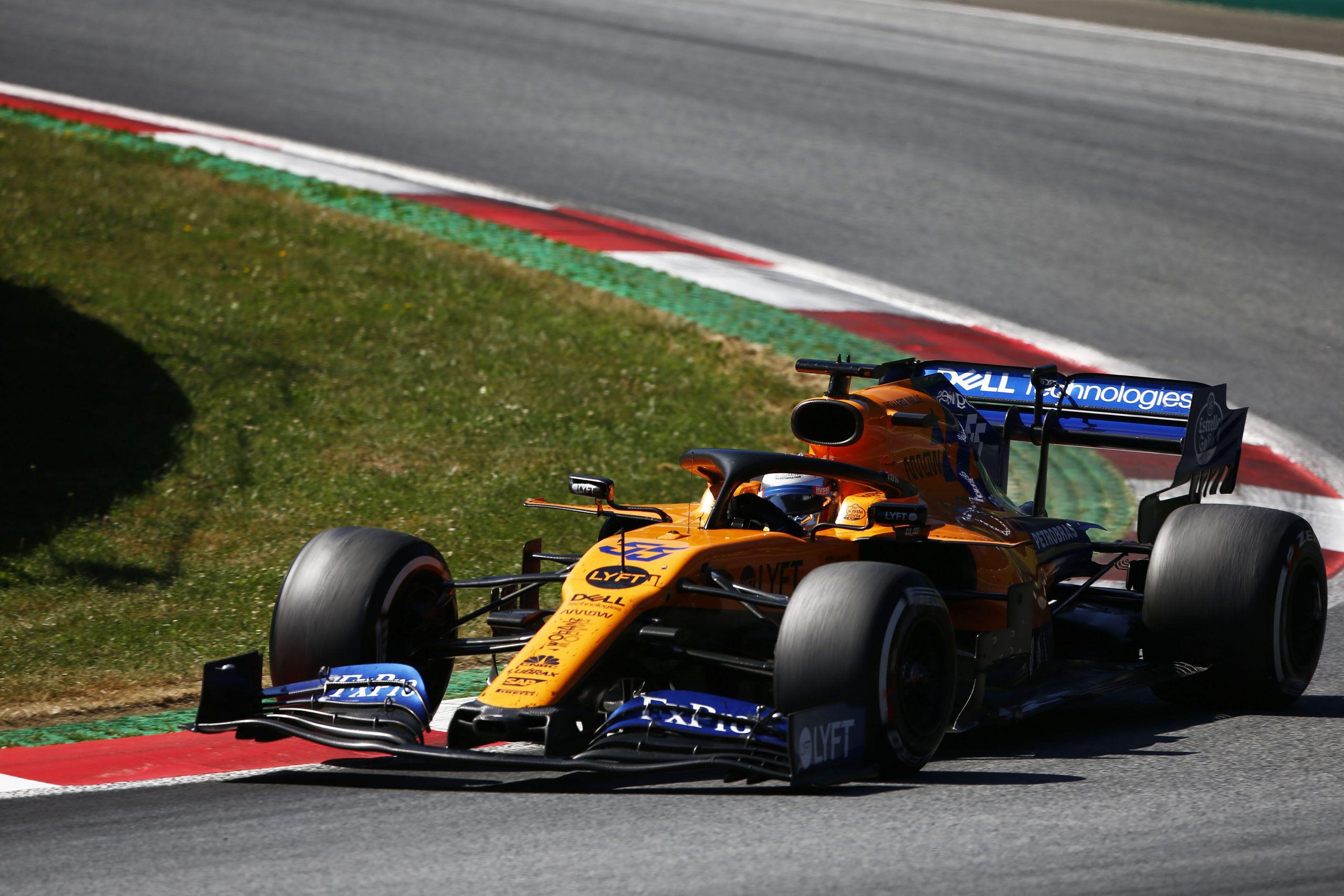 Therefore it was another strong weekend for McLaren which extends its lead over Renault to 20 points – 52 to 32 in their fight for fourth in the championship with the French team failing to score today.
First Career Point For Giovinazzi
The fifth and final team to score points today was Alfa Romeo Racing, with Kimi Raikkonen coming home ninth and Antonio Giovinazzi tenth. While the Finn is well used to being in the top ten, it was his team-mate's first ever F1 point. It was the first time since Antonio Liuzzi finished sixth for Force India in the 2010 Korean GP that an Italian driver has scored a championship point.
"I'm so happy to score my first point. It's a great feeling and it's a big weight off my shoulders. I think this is the maximum we could have done today so I'm really pleased to have two cars in the top ten. We had a really positive qualifying yesterday, but today's race was very difficult. Perez was right behind me for most of the afternoon and the pressure was heavy, but I really wanted this point. I feel a lot of our work has been rewarded today, but we have to continue moving forward. Since France we have done a step in the right direction and we have to keep it up," said Giovinazzi.
Maiden Hybrid Era Win For Honda
This was a landmark event in the hybrid era, because Honda's maiden win with one of these incredible and efficient power units means that every manufacturer has won at least once. Mercedes has dominated since 2014, with Ferrari as its strongest rival. Renault has taken 12 wins with Red Bull and now Honda, who first supplied McLaren, then switched to Toro Rosso last year and this year also provided the power for Red Bull. The last time the Japanese marque won was in Hungary in 2006, when Jenson Button, driving for what was then the Japanese works team, stood on the top step of the podium.
The 2019 Formula 1 season continues with the British Grand Prix, from 12-14 July.
By the end of Friday practice for the Spanish Grand ...