Daniel Ricciardo has all but ruled himself out of an F1 race seat in 2023, and is excited about the opportunities in front of him, with a reserve driver spot potentially being a blessing in disguise.
"I can confidently say I won't be on the grid, behind a wheel [in 2023]."
"But I still want to be in the sport, I want to be working with a team still with the ambition to be back on the grid in '24.
"I feel like a bit of time away from a race seat will actually do me good, and then try to rebuild on something for '24."
"The way the seasons are it's pretty relentless, you don't really get a chance to rebuild."
"Everyone's different but I truly believe that will be, let's say, in a way a blessing in disguise for me … by doing less, I'll achieve more," said Ricciardo.
The Australian driver has been heavily linked with the now-vacant reserve driver role at Mercedes, and that speculation increased recently when team boss Toto Wolff was seen wearing Ricciardo's RIC3 merchandise.
"We very much like him, he's a great character but we are not in a position yet to decide who is going to do reserve and third driver," said Wolff.
"It's good stuff, simple as that," Ricciardo added. "I gave [Mercedes driver] George [Russell] a sweater and Toto messaged saying he really liked it … so, freebies."
Currently there is only one open spot on the grid, with Hass, however, Ricciardo has previously confirmed he would prefer a year out of a race seat rather than racing in an uncompetitive car.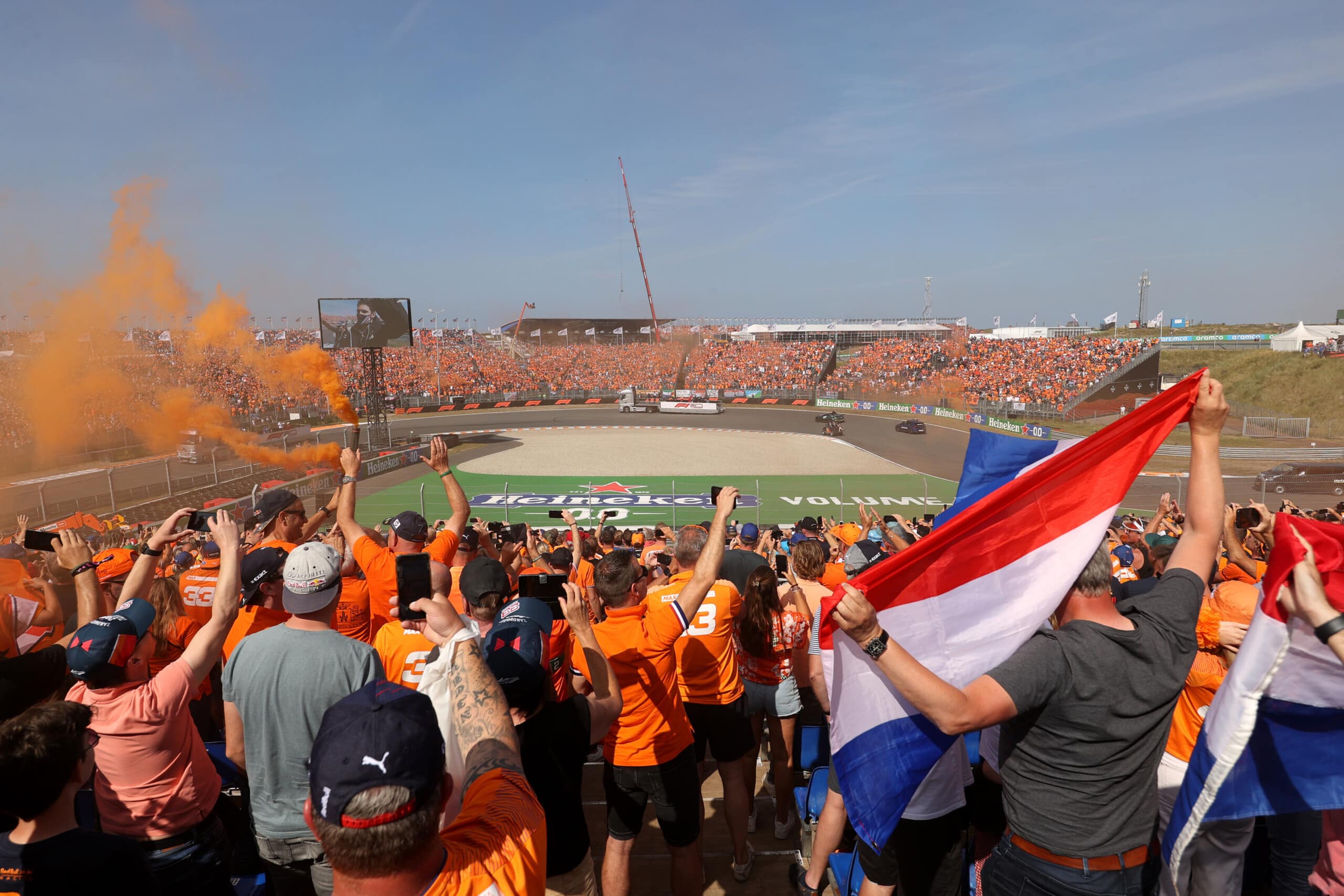 Formula 1 has today announced the Dutch Grand Prix will ...