Truth be told, where it stands at the moment, then the future of both Ferrari drivers, not only Carlos Sainz jr. is a bit uncertain. Not a lot is known and definitely, nothing certain at this time about Charles Leclerc's Ferrari contract extension either.
However, it was around the first of July, earlier this month where Leclerc had already confirmed that, at the very least, talks had slowly begun regarding a future contract extension with Ferrari.
But where it comes to Carlos Sainz jr., it isn't certain at all, at least, at his juncture, whether the Madrid-born driver will be enjoying a contract extension and resultantly, staying put at the Scuderia family whilst Leclerc may surely have more time with the Marnello family.
How or why that is, is not quite hard to understand. For starters, Sainz hasn't had any official talks as yet. Moreover, it's not about preferential treatment as much as it is about the case of experience particularly where it comes to the Leclerc and Ferrari pairing that Leclerc may stay for longer.
After Raikkonen's departure, circa 2018, Leclerc debuted with Ferrari and has since stayed with the team. Sainz, it ought to be remembered, joined the team at the beginning of the 2021 season. That he was immediately on the money and sound on performance was there to be seen.
In his maiden year at the Scuderia family, Carlos Sainz jr. demonstrated grit and willingness to contribute, standing fifth on the Driver Standings in the end with 164.5 points. Four vital podium finishes, including one at the season-ending Abu Dhabi run were evidences of Sainz in good touch. He should ideally always be regarded for being the man who led Ferrari's rescue operation; rescuing a team that was hanging out with the back markers as seen in 2019 and 2020 into being a strong and competitive midfielder.
Even as that reputation doesn't befit a team of Ferrari's stature.
But this year around, Sainz, despite having more points to his name than Leclerc's, hasn't really been at his brilliant best. Or maybe, his best is yet to come.
Where it comes to the speed department, then it's been quite evident that Sainz has had the better of Leclerc having found greater adaptability in the SF-23.
But even then, it's Leclerc who's formed some key highlights, little that they may be, given the two podiums Ferrari have managed in this year of struggle and the solitary Azerbaijan Grand Prix pole.
At his end, Sainz has had neither; he's not bagged a pole position and somehow evaded the podium. At times, his team's strategies, such as asking the Spaniard to pit when maybe staying out would've done the team more good than harm, have been debatable calls.
Either way, not an awful lot is going Sainz's way, whose last race result saw Leclerc just ahead of him; at Silverstone, where he had won in 2022, Carlos Sainz managed a P10 while Leclerc gathered a P9.
Perhaps it might sound a touch desperate to suggest so, but truth is that Formula 1 does function on these differences that though seem minuscule or worth nothing, actually amount to much.
It's, ultimately, a race against time where drivers are not only battling one other but also defending their own ground on which they stand.
And while to suggest that Carlos Sainz is standing on thin ice may be slight overestimation of reality, at Ferrari, truth is certainly that there are no godfathers or pillows for resting support for anyone. Everyone has to do slightly better than the rest of the teams in order to crate one's own space here at Ferrari.
For someone whose best result thus far is a P4, many moons ago at Bahrain, Sainz must deliver a cracker of a race at the Hungaroring. Perhaps, he'd bear in mind that it was just hours ago that he suffered an embarrassing spin at the wet track.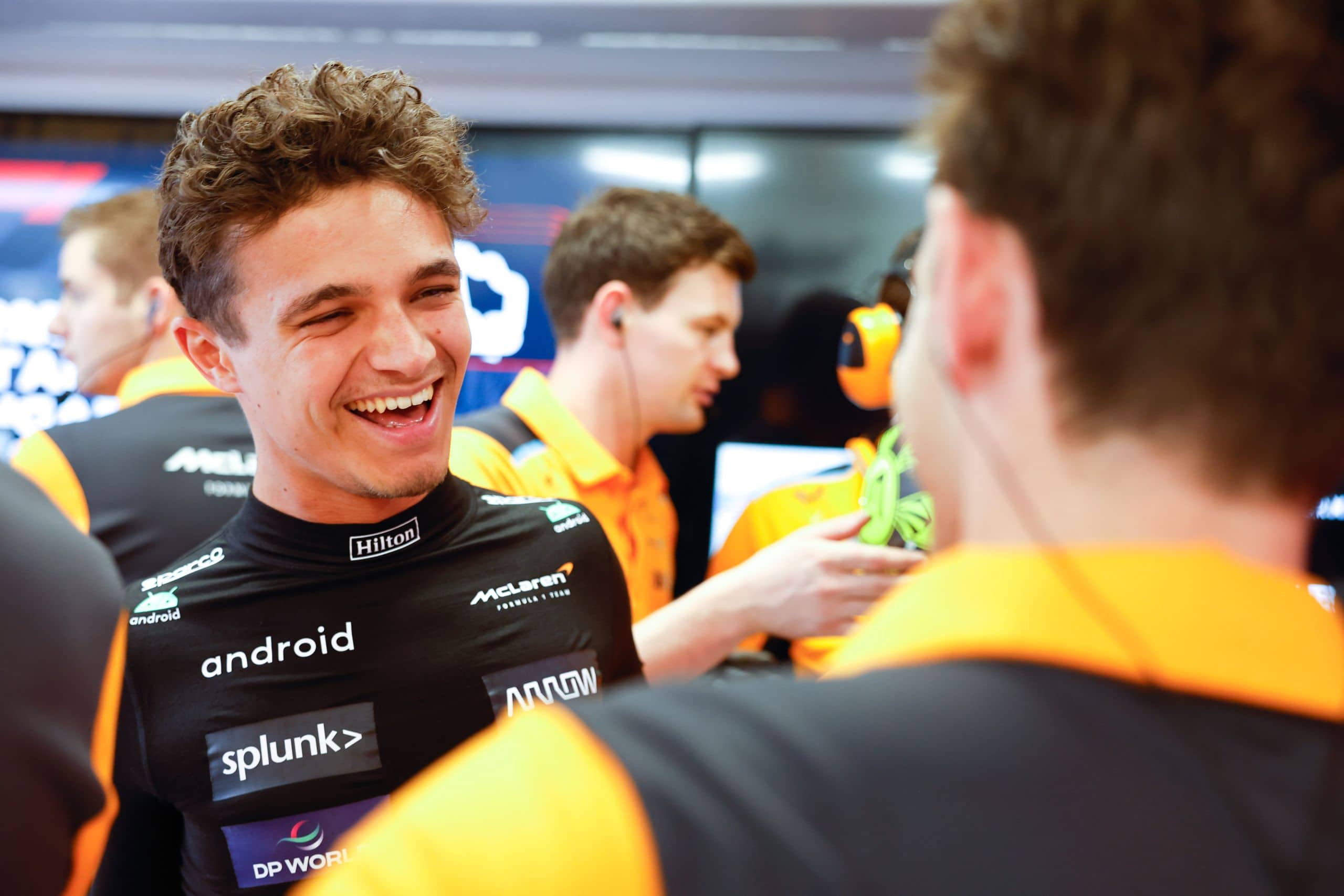 In the most recent times, Zak Brown, the top boss ...