When Lewis Hamilton finished his recent media duties prior to the start of the 2022 Canadian Grand Prix, he did mention something interesting that was met by a few laughs by Max Verstappen. Hamilton shared that he'd only recently bought a Senna racing video game and was quite enjoying it, though Max added a dash of humour to it by asking whether he'd experienced some "porpoising" issue in there as well?
A great sport that Sir Lewis Hamilton is, he didn't take any offence to the joke whilst one reckons none was deliberated as such by his greatest adversary of the 2021 F1 season. Though truth be told, so invasive has been the presence of the aerodynamic issue of porpoising that the post-race talks for much of this season have often centred around this complexity.
While there are drivers like George Russell and Carlos Sainz Jr., of Mercedes and Ferrari respectively, who've been able to fare quite well despite the glaring reality their car imposes race after race, life's not been that great for sufferers like Hamilton and Leclerc.
The duo are still struggling and Hamilton even went as far as saying that each time a driver takes to the wheel of a car this season, he's more likely to have a minor concussion of sorts than he ever did in the past. That's how woeful porpoising has been for much of 2022.
But there's some advice that David Coulthard, also known as DC, has offered to the drivers. On his day, David Coulthard was one of the finest and grittiest of characters on the grid, though one's not sure if the British F1 racer from Scotland faced the same issue as the current-day F1 drivers are facing with regards to porposing.
Yet, he's offered his humble two cents that make some sense and do not necessarily aim at comforting the struggling drivers on the grid.
So what did David Coulthard say after all?
"I've been in a situation where I've had the advantage of my team doing a better job, and I've been on the other side when the team didn't do such a good job and you take the pain whether it's through your lower back. But what I would say to you, if any driver feels uncomfortable, if any driver feels he's doing himself long-term damage, step aside."
But David Coulthard didn't stop there and added: "There's a whole bunch of guys and girls that would very happily step into your car if you feel uncomfortable. I think we have to keep in perspective that sport doesn't come with princess and the pea mattresses. If you're a boxer you have the accept someone's gonna punch you in the face. If you're a footballer, someone's going to drag their studs down the back of your legs. I think we have to keep in perspective a little bit that this is where certain teams are, and there'll be evolution, but for the most part just get on with it."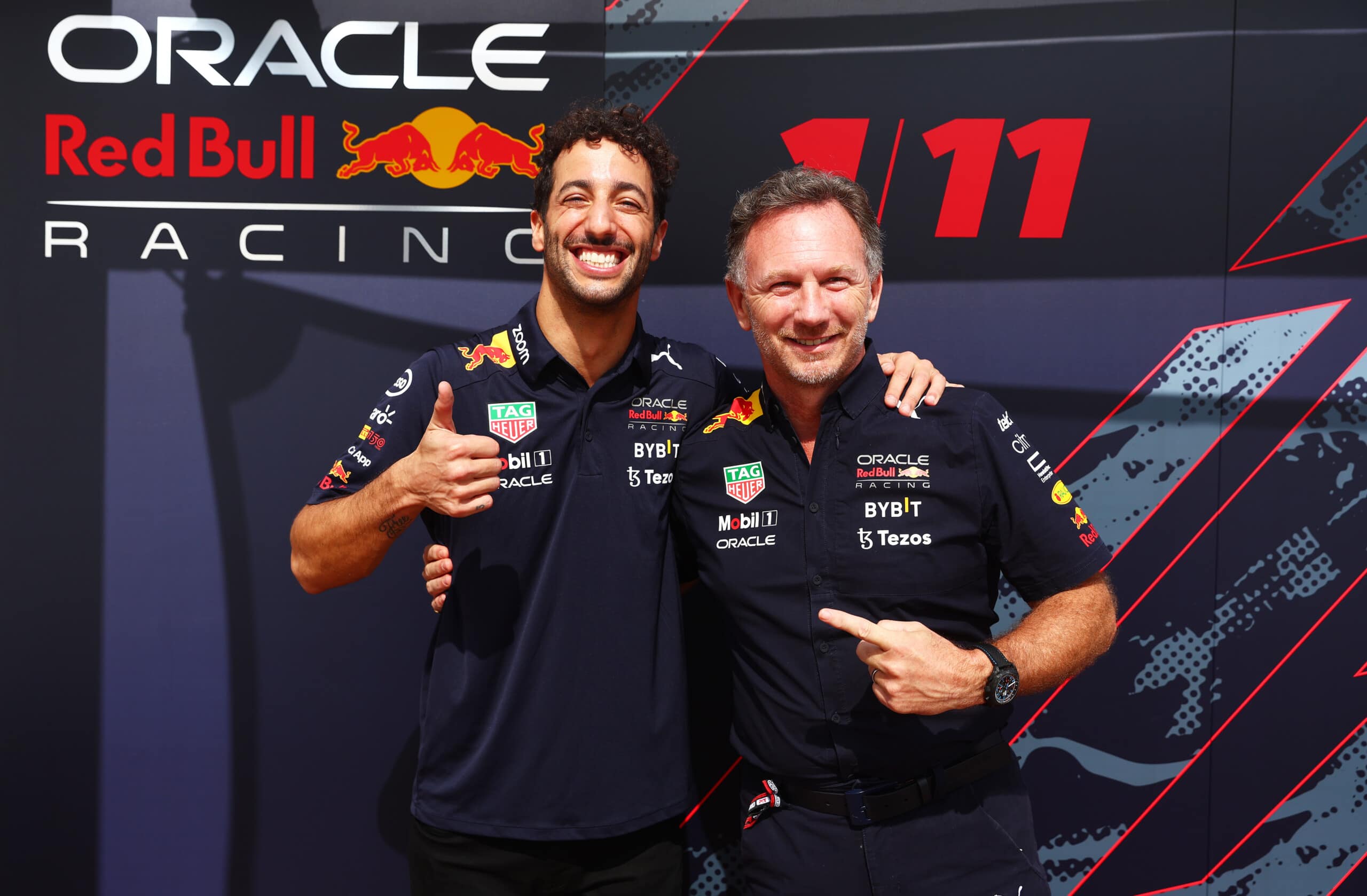 Oracle Red Bull Racing today confirms Daniel Ricciardo will return ...