With 2022 in the record books, attention has quickly turned to the 2023 F1 season, with people already asking the question, will Red Bull dominate again?
The Milton Keynes outfit was unstoppa-bull in 2022, with Max Verstappen taking out the Driver's Championship by a staggering 146 points over second-place finisher Charles Leclerc, while the team amassed 759 points in the Constructor's Championship to trounce both Ferrari and Mercedes.
Recently former F1 driver and current pundit Karun Chandhok spoke with Betway Insider about the recently-concluded season, and what we can expect in 2023… 
New F1 Regulations Shook Things Up
With the new regulations coming into effect in 2022, we finally saw an end to the stranglehold Mercedes had enjoyed over recent years, with Red Bull taking their performance up a gear, and Ferrari leapfrogging the German outfit.
However, the changes didn't exactly bring about the 'even playing field' that had been touted by F1 bosses…
'On the whole it's been a season that's somewhat flattered to deceive. We started off with very high expectations of a Ferrari versus Red Bull battle going all the way to Abu Dhabi. I remember standing in the pit lane after Melbourne and Ferrari had absolutely blitzed that weekend, and we all thought it was going to be quite hard for Red Bull to recover. They were over 40 points behind at that point.'
'But Ferrari have just underperformed. They've not maximised the potential of their car, which is a frustrating thing, because they've actually got a very fast car. I have a spreadsheet that I update as the season goes, tracking car performance based on all the dry qualifying sessions, so it's pure pace. And even as of now, the Ferrari is the faster car, yet they are nearly 200 points behind in the championship. So much of that is down to reliability, operations, engine penalties and driver errors, just a flood of things.'
'So, a season that flattered to deceive in some ways, with the big story being Mercedes, of course,' said Chandok.
Red Bull To Dominate In 2023?
After winning 17 of 22 races in 2022, it already seems unlikely that anyone could challenge Max Verstappen and Red Bull's dominance in 2023.
However, could Ferrari finally get their act together after squandering so many opportunities in recent years? Chandhok thinks it might be possible…
'I hope we're going to see a challenge from both of those teams [Mercedes and Ferrari]. Mercedes' competitiveness is the No. 1 question for me going into next season. I think it's pretty safe to assume that Red Bull are going to be in the hunt. Ferrari need to get the house in order. They underachieved last year if you look at their potential.'
'I've said it before and I still maintain it, I believe that Ferrari have the second-best driver lineup in F1, after Mercedes, as a collective. Charles and Carlos are very talented drivers, very hungry, very good work ethic, and they're young enough to have a long-term future. So, they've got the talent in the cockpit, but they've got to work with it, they've got to create the team structure around them to make it happen.'
'What is interesting, for me, is to see what sort of a poaching drive they go on. Because we haven't seen that. Going back to the Schumacher years, they basically looked at it and thought, who's winning the championship? Benetton and Schumacher. What we're going to do is get all those people to move to Italy, and we'll win. And fundamentally, that's what happened.'
'We're not really seeing that mass exodus of people from Mercedes or Red Bull towards Marinello at the moment, which I find interesting because, to me, if I look at the situation that they're in today, that's what I would be doing. Looking at where are they are weak compared to their rivals, and just going and nicking a bunch of people.'
Can McLaren Take The Next Step?
With McLaren replacing the underwhelming Daniel Ricciardo with his fellow countryman Oscar Piastri, Chandhok feels the time is right for McLaren to take the next step, and feels we could see Piastri or Lando Norris on the top step in 2023.
'I don't think Oscar Piastri has arrived into F1 in a way that he would necessarily have liked in terms of the headlines and controversy. But beyond all of that, he's a phenomenal talent. I know some of the engineers that worked with him in F2 and F3, and these are people who worked with the likes of Russell and Leclerc, and they say he's the best young talent they've seen come through. So, there's a high amount of expectation on him to see what he can deliver.'
'He's sort of going into the lion's den in some ways, because he's going into a team where Lando [Norris] is very well established. He's done very well this season and really upheld McLaren's honour. In some sense, it's a great move going into that environment. But he doesn't seem fazed by it. The conversations I've had with Oscar, he's prepared for it. He's mentally, physically, emotionally prepared for the challenge. I think the fact that he's finally been able to get released from Alpine and test with McLaren this year is helpful for him. I'm really excited to see how that goes.'
'You could have a freak race, a bit like Ocon's win in Budapest, or the one in Monza with Gasly, and we could see Lando or Oscar win one. You'd have to say that they're probably the next in line.'
The Moment Of The Season
In a season that didn't quite hit the same heights as 2021, there were still plenty of highlights to be had, most notable was Kevin Magnussen claiming pole for Hass in Brazil.
'Seeing Kevin Magnussen get pole for the sprint race in Brazil. That was such a feel-good story. We'd gone to Brazil, and I remember wandering around the paddock on Thursday and Friday morning, talking to friends and saying, it's just a bit of a dull weekend. There are no stories, the cost cap battle has finished, the championship is over, it was all a bit dull. And then we had a bonkers qualifying, brilliant sprint race, and a superb Grand Prix. The whole weekend just came alive. That was a real highlight,' concluded Chandhok.
Will the 2023 F1 season see a bigger fight for the trophies than what we had in 2022? While the stage is set for Red Bull to continue their impressive form, we'll know who has improved and who will be in for a long year when pre-season testing kicks off in Bahrain from 23-25 February, 2023.
Want to save this information for later?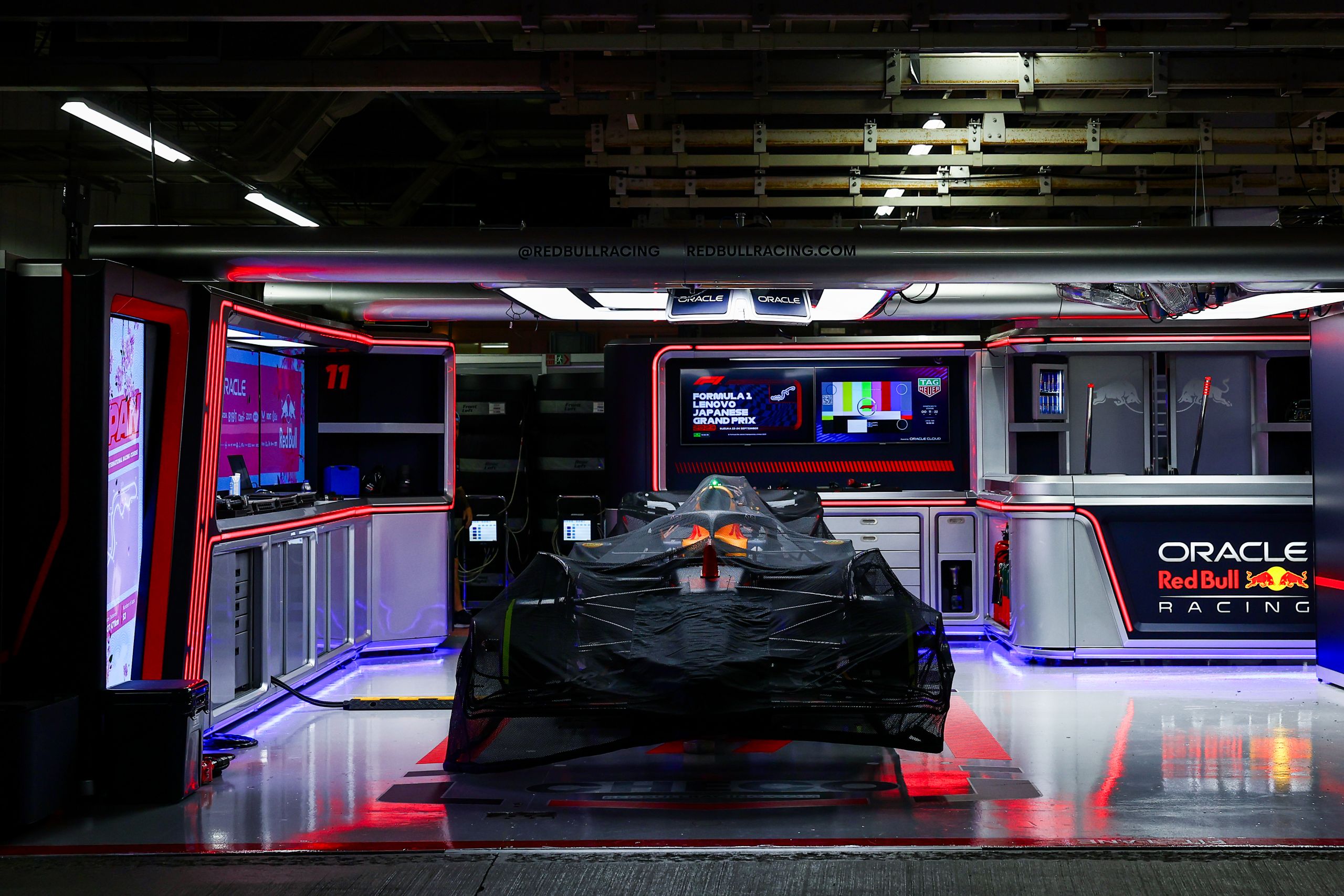 The roar of engines, the blur of speed, and the ...