One race it's Max Verstappen, then the other it's Lewis Hamilton. What follows then is vice-versa and the trend goes on and on. Such has been the story of the ongoing world championship, where one simply cannot put a safe bet on whether who between Hamilton and Verstappen will elope with the title.
All of this has made the championship stand on the knife's edge. Not that hard to gauge, right?
But here's some modicum of truth that one would admit to sans much thinking.
Experience takes you where exuberance can't or won't. Ever heard that one before? Never before in the recent history of Formula 1 has this seemed truer than in the present where two great drivers are involved in close tussle to take the world championship. While on the one hand is the sport's future, the pretender to the throne- Max Verstappen, on the other is a titan of the grid- Sir Lewis Hamilton.
For all practical purposes, it's seven world titles clashing with none in a bid to win one more. Though in reality, it's a bit more than that; while the odds may not be necessarily stacked against Lewis Hamilton's favour, the pressure of being second in the standings, right behind Max, certainly is.
Which way the pendulum swings is something none can gather or put a finger to where it comes to the remaining rounds in Formula 1. But what one can say with sufficient confidence is that the 2021 world championship shall always be remembered for being the closest fight any driver since Nico Rosberg was able to give to a legend of the sport. A legend known as Sir Lewis Hamilton, a driver who's currently under some pressure to gain an eighth world title, winning which would place him on the top of the table for drivers with most F1 world championships.
Rob Smedley on why Hamilton can win
Having said that, one of the sport's most recognized names in Rob Smedley, previously associated with teams like Williams, Ferrari and Jordan, has offered his views on the question of who might win this year's mega tussle. So what did Rob Smedley say?
"I've got to go with Lewis, because he's done it seven times before," shared the experienced 47-year-old British race car engineer on a podcast by the name of F1 Nation when asked who might win the ongoing title fight.
"Now, that's not to take anything away from Max, because Max is a once in a generation talent, but I think that Lewis has learned more of his craft than Max – just like anybody, he's just been doing it longer than Max. He's done it seven times before, so if they were in identical cars with identical tyres and all the rest of it for the five remaining races, I would still back Lewis at this point in time. If I was going to go for car, I would go for the Red Bull. I think it's a slightly better car and it has been a better car all season," Rob Smedley added further.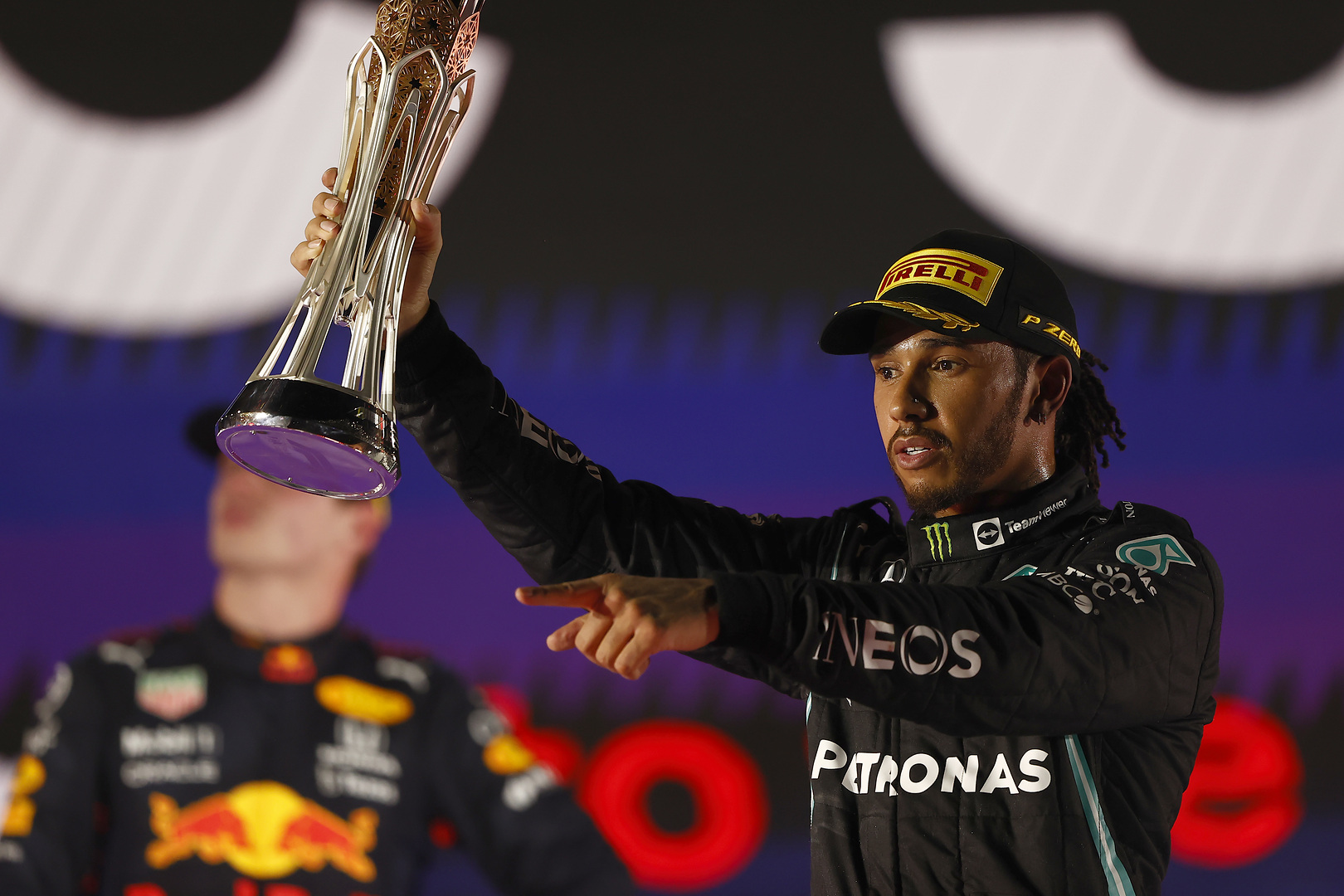 Lewis Hamilton took victory in Jeddah, and put in the ...