With one hand wrapped completely in bandage except including the shoulder part, the smiling man, albeit wide awake and smiling, resting on the hospital bed, meant that there lay away from the fiery drama of the racing grid one of Formula 1's most admired drivers who, unfortunately had to miss out on the action-packed Zandvoort-bound Dutch Grand Prix of 2023.
There were no on field dramas and tussles and no dramatic overtakes. Moreover, there weren't any smiling moments this time around for the Honeybdager either.
Not long after making an impression immediately upon his widely-talked-about Formula 1 return, Daniel Ricciardo had to miss out on his third race of the 2023 season owing to an unprecedented accident at The Netherlands.
Truth be told, the second practice session this last Friday was anything but a memorable event for one of Australia's most successful and widely appreciated drivers in the Formula 1 firmament; Ricciardo broke the metacarpal on his left hand after crashing in at turn 3 at Zandvoort, an injury he sustained thanks to the sudden movement of the steering wheel when he collided with the barrier.
Not happy memories for sure, but little could the injury do to curb the fight spirit of the smiling man, who'd not long after undergoing his successful surgery write the following on his social media:
"Hey everyone. Had surgery this morning, got my first bit of metal work so that's pretty cool," Ricciardo posted on Instagram. "Big thanks to everyone who reached out and kept my spirits up. This ain't a setback, just all part of the comeback."
But that being said, the big question now for Ricciardo himself as also for the AlphaTauri team who fielded Liam Lawson at the recent Dutch GP is when might the former Red Bull driver return to the racing fold?
So what do we know about Daniel Ricciardo's comeback upon his F1 comeback?
Apparently, his former boss at Red Bull, Christian Horner, someone with whom Daniel Ricciardo shares a good rapport informed the F1 world about the possible return date of the Honeybadger.
The English team principal would note:
'He had an operation on Sunday. He's had several screws and a plate fitted to his metacarpal.'
"It went well, it was successful. The bone was broken in multiple places but it was a fairly straightforward procedure. So now it's all about recovery. For a normal being, that would be a couple of months but for a Grand Prix driver that's probably much shorter. We need to see how that recovery process goes, but certainly not Italy."
That being said, the recent Dutch GP wasn't a really memorable date for the AlphaTauri team who failed to score any points whatsoever with Yuki Tsunoda finding himself outperformed by newcomer and F1 debutant Liam Lawson.
The Japanese driver managed a fifteenth position in the end while the young Kiwi scored a not so bad thirteenth in the end. Interestingly, Daniel Ricciardo scored a thirteenth as well at the Hungaroring, which happened to be his comeback race (2023 Hungarian GP).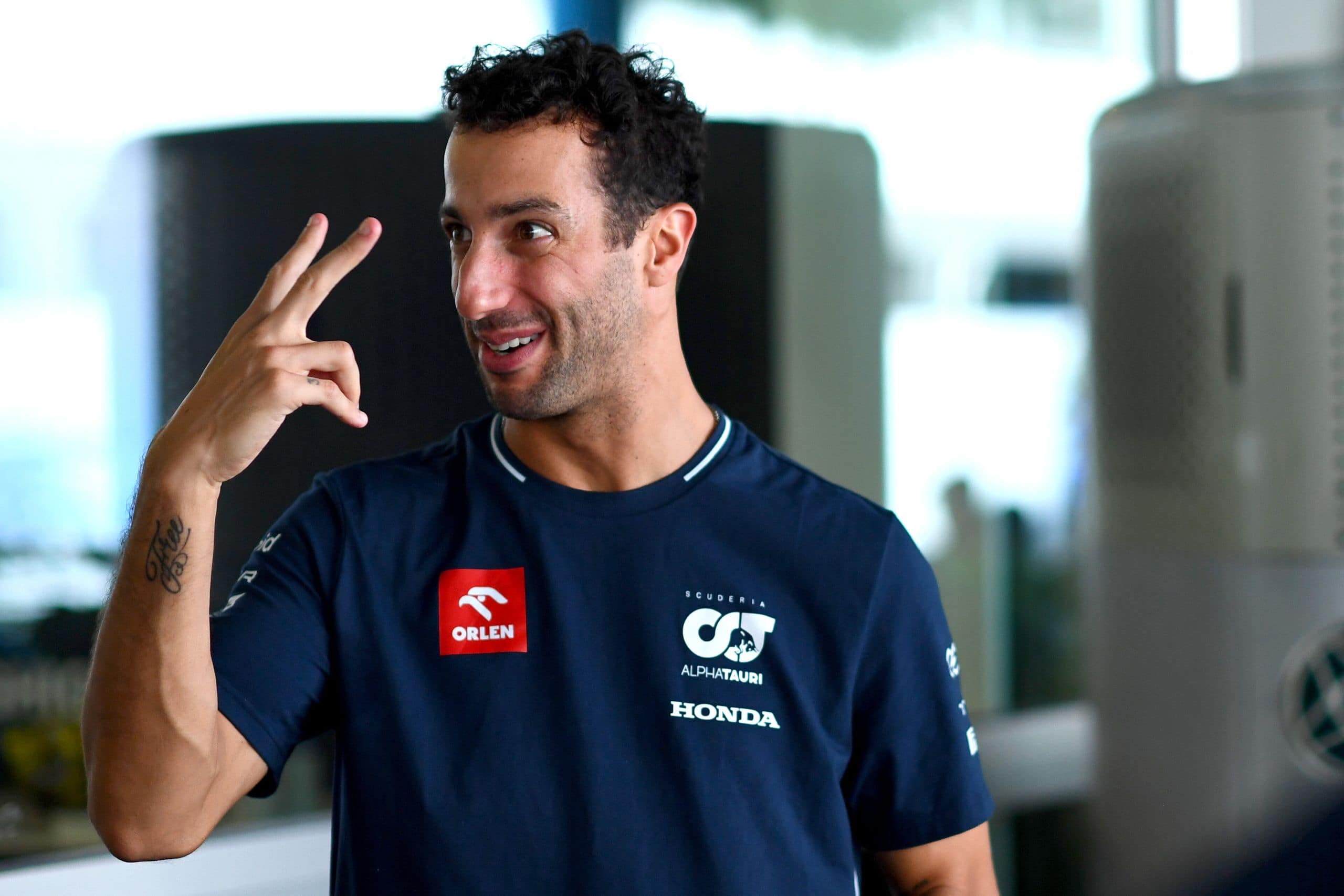 Daniel Ricciardo could miss up to two more grands prix, ...