Max Verstappen has equalled Red Bull alumni Sebastian Vettel's long-standing record of nine consecutive Grand Prix victories, clocking up yet another win at Zandvoort, heading home Fernando Alonso and Pierre Gasly on a wet and windy Sunday.
The dominant Red Bull team had been on course for a 1-2 finish, however, a penalty for speeding in the pits saw Sergio Perez finish fourth after earlier leading the race.
Max Verstappen – 1st
"I feel extremely proud to win the Dutch Grand Prix again and to win nine in a row is a massive achievement, I never thought it would be possible. It's always amazing to be here and the National anthem before the Grand Prix really gave me goosebumps.
"Of course, there were a lot of hectic moments today with the rain coming in, the race was all about trying to stay calm and make the right calls at the right time and we did just that.
"There was a fantastic atmosphere here all weekend and being at my home Grand Prix with all the fans makes this win feel even more special.
"I think everyone was completely soaked after that downpour and still they were listening and dancing to music and having a great time."
Fernando Alonso – 2nd
"It's a nice feeling to be back on the podium after a very intense race and some intense emotions. I think P2 and fastest lap was the maximum we could have achieved today with the heavy rain and the red flag.
"It was a very well executed race by our team and it means a lot in front of the passionate fans here in Zandvoort. The AMR23 responded well to everything today and I was in sync with it, it was a good feeling.
"I'm probably happier now than I was scoring podiums at the beginning of the year because after we struggled for podiums in July, coming back strong feels incredible. I cannot lie, I thought about passing [Max Verstappen] and if I was side by side with him I wouldn't have lifted off, but I did not have the full chance.
"You need some intuition sometimes in the race and there was a bit of rain so I attacked very aggressively. Now I'm looking forward to Monza."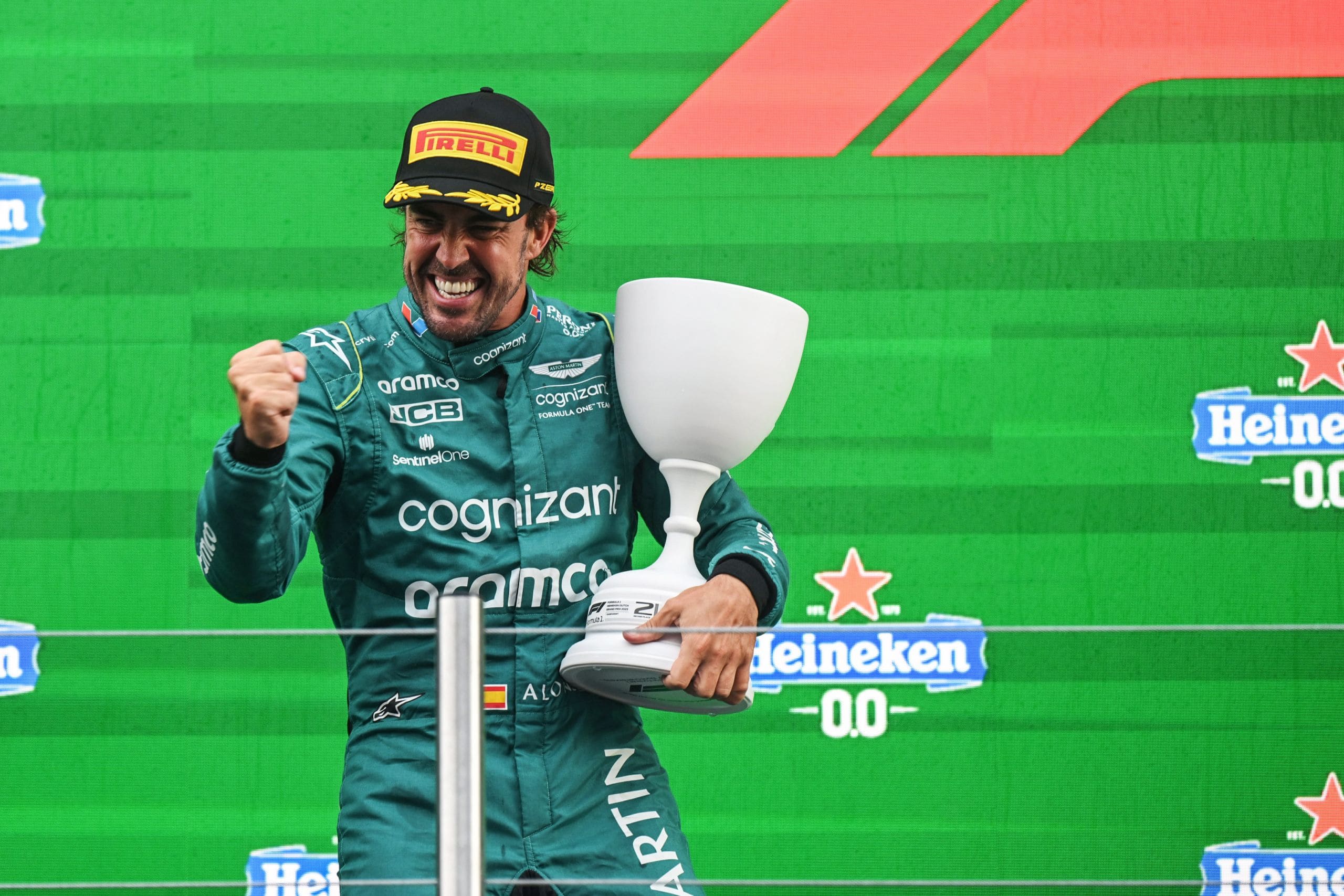 Pierre Gasly – 3rd
"What a race! It feels really good to be on the podium here in Zandvoort and the entire team deserves this. After the season we have had so far, so many ups and downs, I do feel we deserve this result.
"It was an insane race, so much action, so many tough calls to make but everything went well, from the decision making to the strategy to the pit-stops, it was all very well executed. We had the unfortunate five-second penalty for speeding in the pit lane, but in the end that did not matter as we still had enough pace to put ourselves in contention for a good result.
"It was a tough final few laps with the conditions, but we managed it very well. Thanks to the entire team for his podium, and let's keep up the hard work looking ahead to next weekend's race in Monza; where I have fond memories!"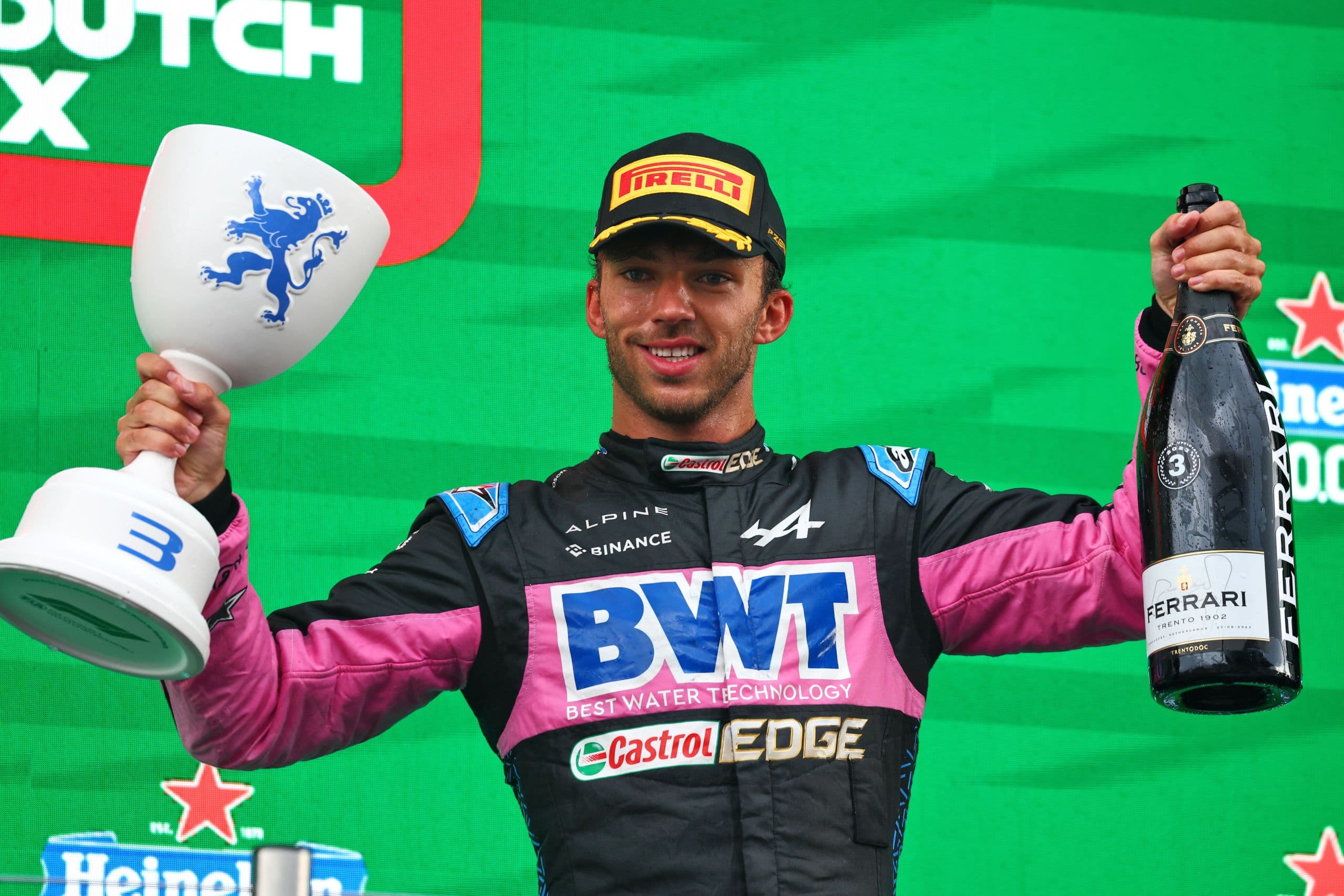 Sergio Perez – 4th
"It was such an unfortunate afternoon in the end, especially with the later calls, we got the first one right and then when we boxed for the inters things weren't ready because I had to make such a late call due to the rain suddenly falling.
"When I was coming into the pitlane to box for inters it was completely flooded, I lost traction in the car and ended up clipping the wall and sliding a little which put me over the speed limit. You know a lot more after the race but overall it's an okay result given the chaos of the afternoon.
"The Team always know the wider picture when they are making decisions in the race and I don't have all the information in the car, that's why we have strategists and everyone makes the calls in the interest of the Team. We had good pace and definitely deserved a podium today, so it's a shame we didn't make it."
Christian Horner – Red Bull Team Principal
"The rain was on and off throughout the whole race, but Max did an amazing job in the tricky conditions. He had an incredible drive having to come back through the field after his first pit stop, with some drivers staying out on the slick tyre and others pitting for the inters. Once everything settled down, he was able to build a lead and had everything under control. We knew the heavy rain towards the end was coming and when you're in first place you have everything to lose, but Max had a great restart and secured first place with an excellent drive.
"Checo made great progress coming from seventh on the grid and made a superb call to switch to the inters towards the start, the Team reacted super-fast and he took lead of the race. During the next cycle of pit stops, as the track started to dry, we had to bring Max in to avoid getting undercut. Sometimes you have to make big calls for the Team and that was one of those moments. It's a shame we couldn't have Checo up on the podium following his penalty, as he deserved to be there but with a race with so much drama and jeopardy there's always things that we can reflect on.
"In all the Team had a very strong day and for Max to match Seb Vettel's record of nine consecutive victories it's incredible. The fact that we've achieved it twice now as a Team is something very special to us."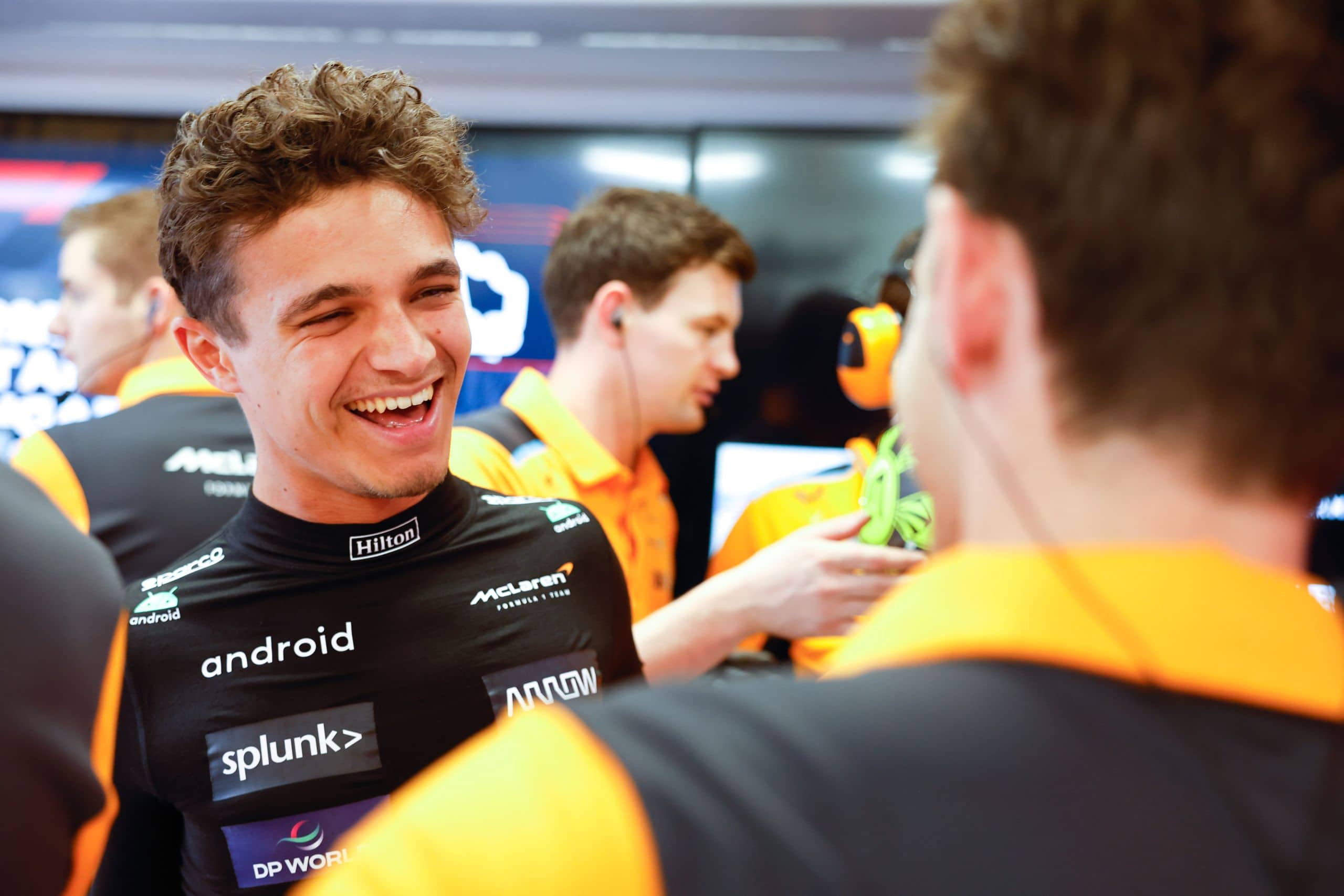 In the most recent times, Zak Brown, the top boss ...