When one thinks of Sebastian Vettel especially in the context of Mark Webber, one thinks, largely speaking, of the Red Bull F1 team; of their days as teammates. And then there are those of us, who perhaps truth be told, just can't think beyond the Multi 21, i.e., the 2013 Malaysian Grand Prix.
A race according to some, a fiasco according to Mark Webber, and over and above, the occasion where, at Kuala Lumpur, Sebastian Vettel, already a multiple world champion, blatantly ignored team orders to take the race win!
That's when the then Red Bull duo were issued clear instructions not to fight. That's when Mark Webber was in a great position to take the win, which he was perhaps not wrong in thinking, was his for the taking.
But truth be told, today when one thinks of Sebastian Vettel and Mark Webber, former teammates, one among them well into his retirement, the other, about to in the next quarter of a year- is the bitterness from the Red Bull days the only thing that haunts the mind?
Could there be something else? As a matter of fact, have we thought to ourselves as to what Mark Webber may think about Sebastian Vettel in the current scheme of things; of the German's plans, as to where might he go to next now that the F1 inning is coming to an end?
To that end, the famous Australian driver, one responsible for 9 F1 wins and 42 career podiums, has shared some thoughts about his former teammate at the Christian Horner-led stable: Sebastian Vettel.
Here's what Mark Webber had to say about the four-time world championship winning driver, especially now that the Heppenheim-born's F1 retirement is confirmed:
"I wouldn't be surprised if he started something else in motorsport," exclaimed the noted former Formula 1 driver, popularly nicknamed "Aussie Grit!"
But Mark Webber didn't just stay there; he'd add what might Sebastian Vettel be good at, especially where it came to other forms of Motor Racing outside the realm of F1.
The lanky motorsports driver added, "
Formula E would be perfect for him! No, kidding.
"Sebastian will spend a lot of time with the family as advertised, that's very understandable. He'll see what it's like not to be caught in the treadmill anymore and to be able to do something else. He'll have time to think. And he's an incredibly successful guy, very wealthy. He has a choice and all the options."
That being said, Webber was also asked whether Sebastian Vettel's leaving the sport at an age where he may still have continued, the reference to context being signing up for his current Aston Martin F1 team, to which the FIA World Endurance Championship racer replied the following:
"When he signed with Aston Martin, I don't think he was ready to quit. After all, he was only 32 at the time."
Sebastian Vettel's career comes to an end at the completion of the ongoing world championship. His is a career that is punctuated by both dazzling feats as well as disappointments; his journey is one that's peppered by several lost chances of making it count at Ferrari, but ones that went begging.
Yet, at the same time, you are remembered for what you attained; and at his peak, circa 2010-13, there was no one on the then F1 grid that was as fast and durable as the famous German behind that captivating smile.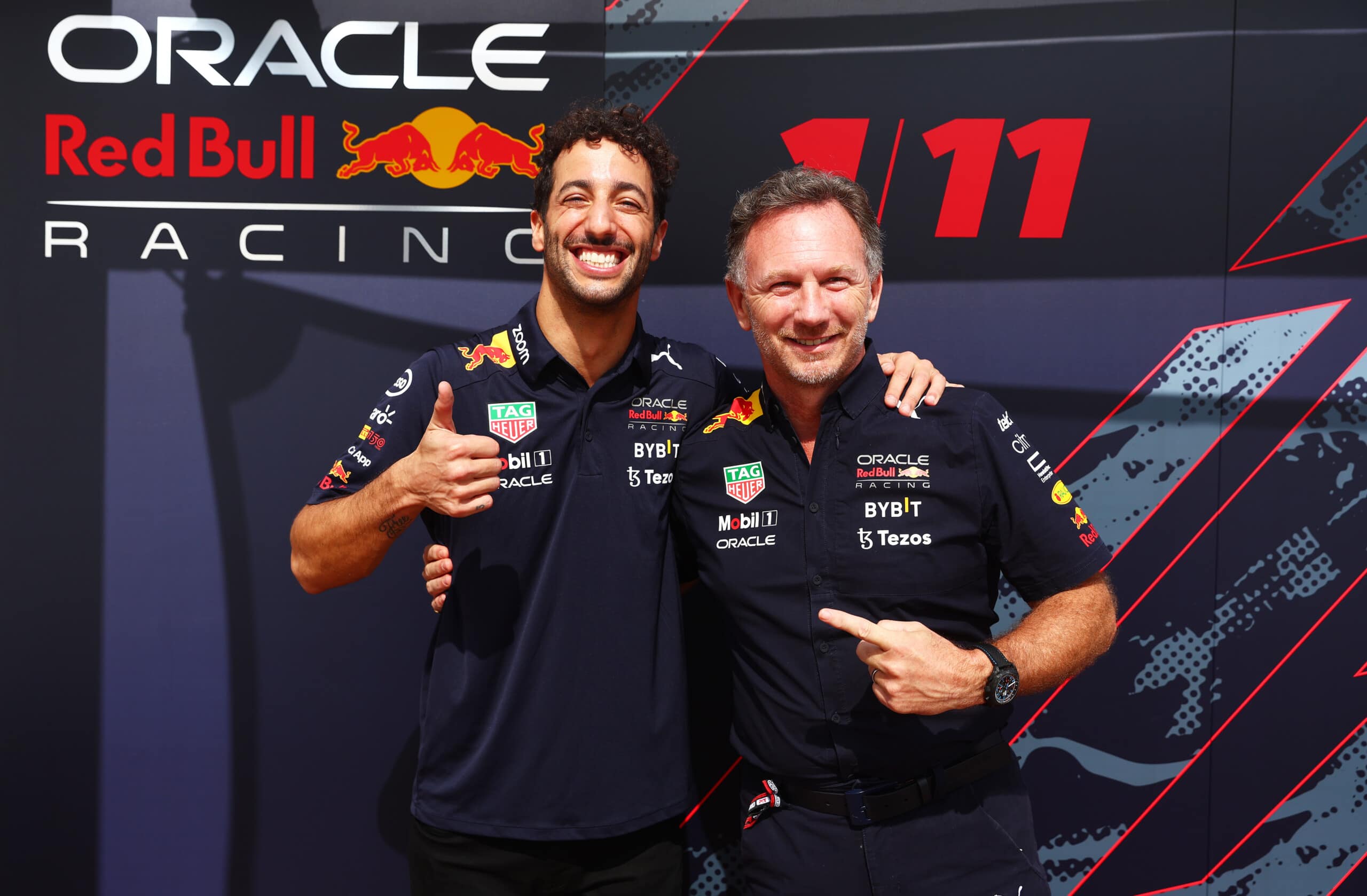 Oracle Red Bull Racing today confirms Daniel Ricciardo will return ...