Formula 1 is a world full of opinions, but what is the best Formula 1 podcast? While there are many different Formula 1 podcasts available, and they can be a great resource for keeping up with the latest developments in the sport, a lot of them are terrible. Some podcasts offer in-depth analysis and commentary on races and the broader world of Formula 1, while others take a more light-hearted approach and offer a more casual look at the sport. Many podcasts also feature interviews with drivers, team members, and other key figures in the world of Formula 1, providing listeners with unique insights and perspectives on the sport.
Formula 1 podcasts are typically available to listen to on a variety of platforms, including popular podcasting apps such as Apple Podcasts and Spotify. They can also often be streamed or downloaded from the websites of the organizations or individuals producing the podcasts. Many Formula 1 podcasts are free to listen to, although some may require a subscription or a one-time fee to access all of their content.
F1 podcasts can cover a wide range of topics related to Formula 1, including race results and analysis, driver interviews, team news, and behind-the-scenes stories. Many Formula 1 podcasts are hosted by journalists or experts on the sport, and they can offer a wealth of information and insights for fans of Formula 1 racing.
What is the best Formula 1 podcast? Our Top 10
It's difficult to say exactly which one is the most popular Formula 1 podcast as this can vary based on factors such as the location of the listeners and their personal preferences. However, some of the best Formula 1 podcasts that we listen to and recommend include:
Grid Talk: An F1 Podcast By F1 Fans, For F1 Fans
Call us biased, but as a group of Formula 1 fans with no budget, we feel that Grid Talk mixes it with the biggest hitters in podcasting.
We have been blessed to have Pirelli's Mario Isola on as a special guest to talk tyres, and we'll be looking to have an F1 driver or two join the podcast in 2023! If you know anyone at Mercedes who can connect us with Lewis Hamilton and Toto Wolff, or at Red Bull Racing who could help us get Max Verstappen on, please get in contact with us 😉
One of our most popular episodes of 2022 came after the Australian Grand Prix, when Tom Horrox sat down with Australian journalist Michael Lamonato to discuss what covering an F1 race from inside the paddock is like.
Our 'Remembering 1991: Ayrton Senna's Final Championship' is also a must-watch episode.
From the cars being revealed at the start of the season, through to the fireworks going off at the Abu Dhabi Grand Prix, we cover every inch of F1! And new for 2023, keep an eye out for F2 and F3 coverage too…
Make sure you subscribe to our YouTube channel so you never miss an episode!
For more of our favourite up and coming or new F1 podcasts, check out our list of the Best Formula 1 Podcasts of 2022.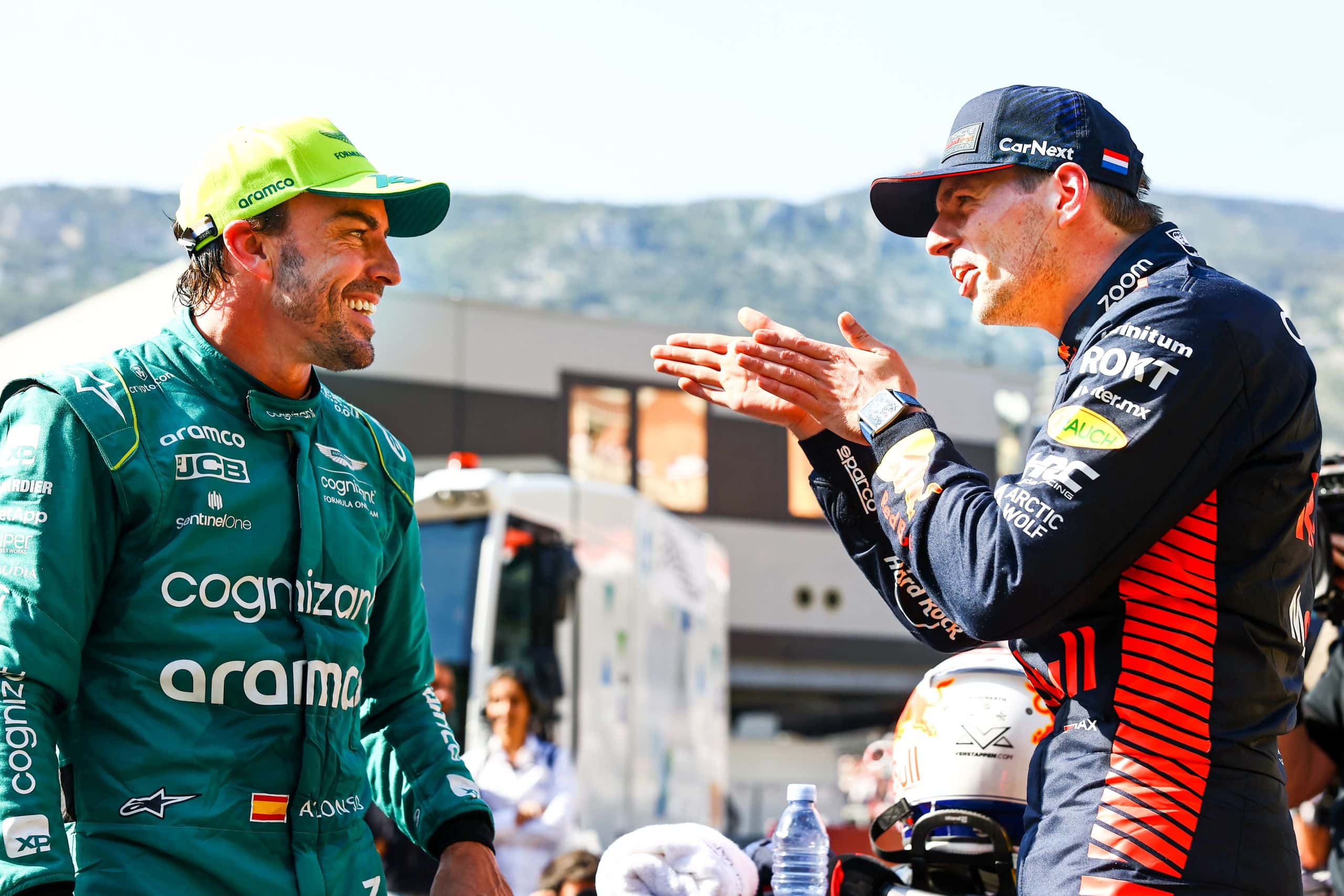 Max Verstappen has snatched a last-gasp pole position at the ...