Some might call it a fine present indeed and it truly is. But there may be others for whom the British carmaker's latest gesture towards none other than Fernando Alonso may seem like a special advertisement for the company and the brand that is Aston Martin.
Just who would mind being presented an exciting offering that can speed up like crazy from the very team one drives, rather races for.
Surely, the likes of Fernando Alonso- driving hero, a racing titan, Spain's finest export to the world of F1 racing- won't and he didn't.
So what really happened recently between Aston Martin and Fernando Alonso and what's in it in terms of big news?
That being said, without delving any further into things, the following is how one of the noted British publications described the present gifted by Aston Martin to their latest signing in the enthralling world of Formula 1:
Fernando Alonso's expectations have been 'exceeded' after being given a gift worth £250,000 by his Aston Martin bosses.
Heading into his 22nd F1 season, the Spanish star joined Aston Martin officially on January 1. And in doing so, the two-time world champion was given an impressive joining present, after being gifted a DBX 707, the car company's luxury SUV.
Alonso's new wheels contain a four litre twin-turbo Mercedes V8 and boasts 700bhp with a top speed of 196 mph. After being given his new look company car, the 41-year-old was quick to share it to his 3.3 million followers on Twitter.
And that's that.
Fact is that Fernando Alonso's move towards Aston Martin did catch the attention of the entirety of F1 since few were actually anticipating that. Not that Aston Martin will plague the progress of a driver of exceptional skill and talent that is Fernando Alonso; but just that this wasn't something that one had so naturally expected.
And Alonso heading towards the Great Britain-based marquee meant that his vacant seat at Alpine was taken by Pierre Gasly, again something which may have surprised a few since Daniel Ricciardo is what everyone was focusing on.
Interestingly, the following is what Fernando Alonso's Team boss Mike Krack tweeted with regards to the present the Spaniard recently received:
The signing of Alonso has been a big one for Aston Martin, with the racer regarded as a legend of the sport. Everybody was really happy to have this guy in the car last Tuesday, so I think he ignited another spark that, from his own passion and desire to win, onto the team."
That said, Fernando Alonso himself was ecstatic and understandably so regarding the present he received by Aston Martin. He would take to Twitter soon after getting the prized possession on four wheels and state the following in no uncertain terms:
"Expectations are exceeded. Dream car!"
While surely, the two time world champion has stated his feeling about expectations, truth certainly is there'd be a world of expectations that everyone will have of the former Renault and Ferrari man. For drivers there are many, but racers too few!
Fernando Alonso, truth be told, there aren't many out there like you.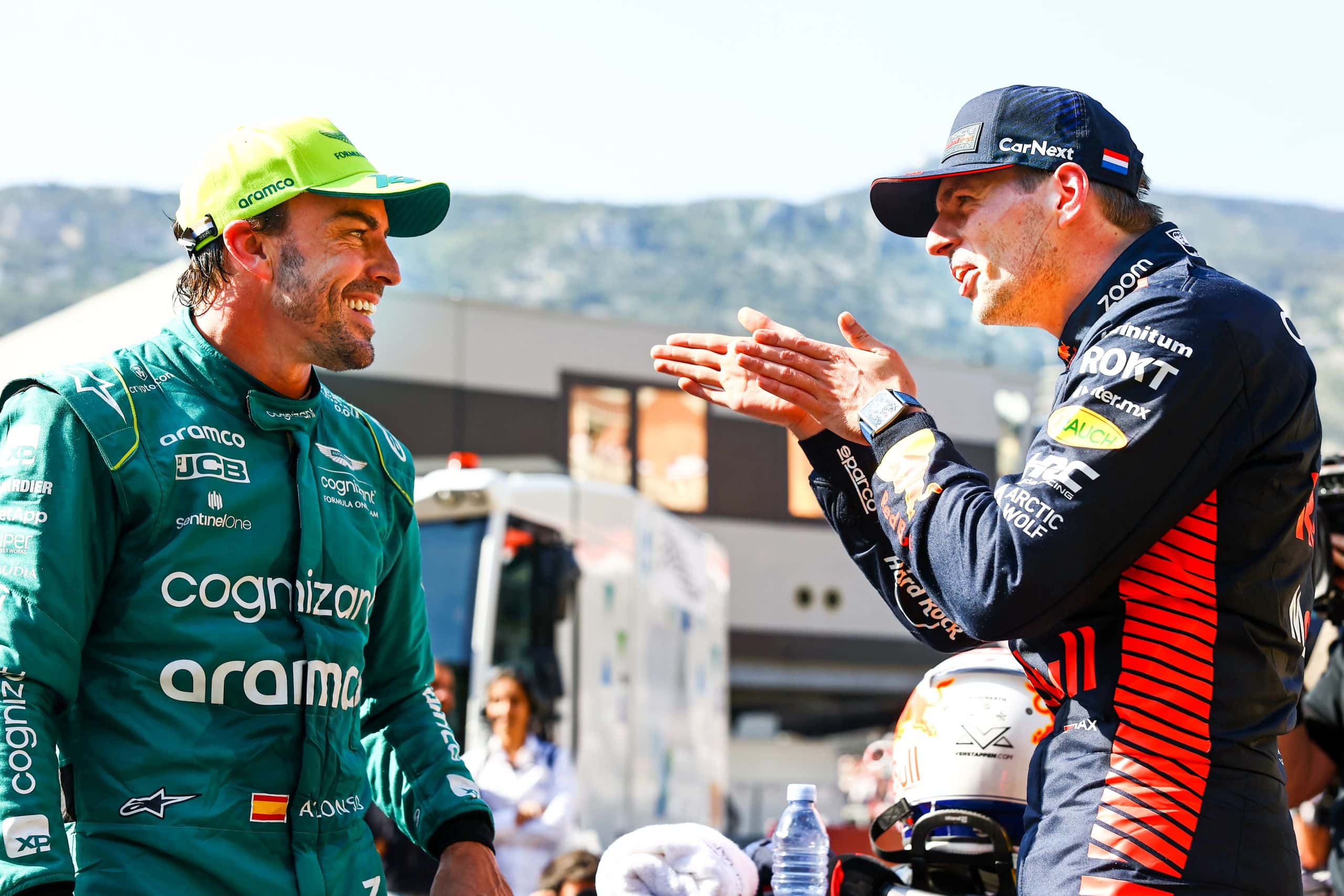 Max Verstappen has snatched a last-gasp pole position at the ...