Two podiums shy of scoring a century of Formula 1 podiums. Not one, but two F1 world titles. 32 race wins, and not to forget, 23 fastest laps. There's more to Fernando Alonso, the mega star of Formula 1 than meet the eye and so often runs the risk of going undermined in an age where the focus is so often only on younger drivers.
This year, it was Fernando Alonso, not Esteban Ocon, who scored the best possible start on the F1 grid for Alpine: courtesy his P2 at the Canadian GP qualifying conclusion. It ought to be remembered, Alpine's Esteban Ocon is seventeen years younger to the Oviedo-born driver from Spain, who stunned even Max Verstappen at the Gilles Villeneuve-land.
But now that Fernando Alonso has decided to move on from the noted midfielder Alpine, who'll get to race in place of the famous world champion?
Who'll be in at Alpine?
That said, the following is what Otmar Szafnauer had to say about the driver they'd ideally want at Alpine in place of Fernando Alonso, now that the icon is gone to another side:
"We're also talking to the German drivers. I get along well with both of them, both are extremely fast. But we have yet to make a decision," so said the bespectacled team boss in a recent interaction with Sky Deutschland. He'd further add, "In addition to Esteban, we need someone with experience and speed. Let's say our list also includes the German drivers."
But that's not all; he'd also add further, "Of course we have a list of candidates and Pierre is also on this list. All good drivers are on our list."
The above statement clearly explains that come what may, Otmar Szafnauer and his Alpine racing side are truly keen on getting the best possible replacement to the legend Fernando Alonso, as the Spaniard is all set to embrace the Aston Martin challenge come 2023.
But there's more that the famous Enstone-bound F1 racing team had to say on finding the ideal or best possible Fernando Alonso replacement, a challenge that could, very well be a situation if it goes unresolved anytime soon:
"Herta's superlicence is certainly also a decisive factor. But we have to wait for the decision of the FIA. The rules for the superlicence should also include exceptions in certain situations."
Meanwhile, there were suggestions from others too that came to the fore, for example that of the 11997 World Champion Jacques Villeneuve, who, very recently has urged Alpine to gamble on Doohan, as per Planet F1. That publication said that as per Villeneuve, the Aussie has the attributes needed to thrive in Formula 1.
In fact, the former F1 world champion is urging Alpine to think of Doohan as the ideal replacement now that Fernando Alonso has moved on.
The following is what he had to say, "Why not take a chance with Doohan? Instead of spending a year preparing him like they did with Piastri, just put him in the deep end and see what happens!"
"Doohan comes with a good background – like Sainz, that really gets the right mindset to be at the top level and survive under pressure," concluded the noted driver who in his prime, stood up to challenge even the likes of Michael Schumacher.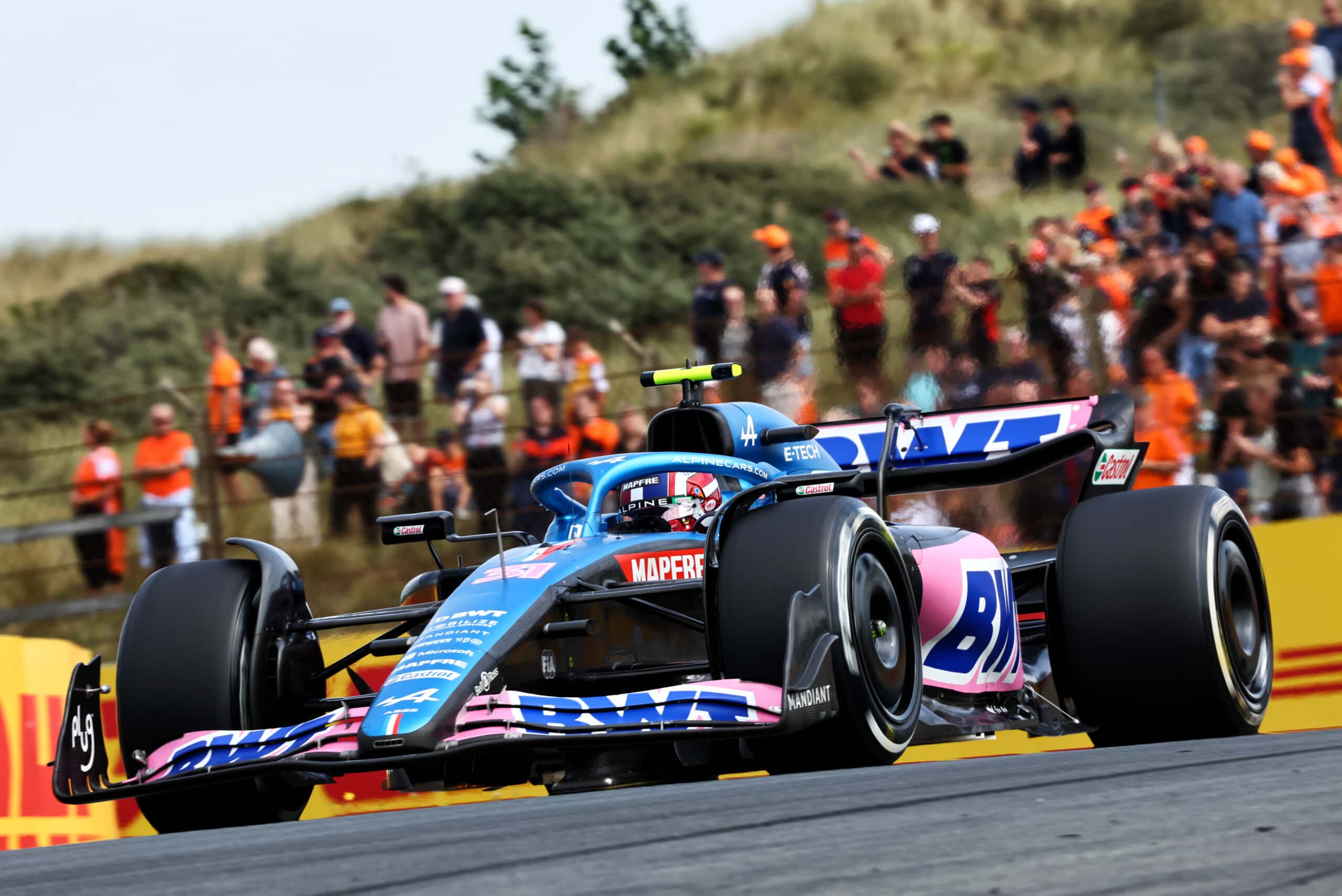 Alpine driver Esteban Ocon described racing in Singapore as a ...