One safety car period, usually speaking, is enough to make a banal race an interesting one. Then just imagine all that we saw unfurl right in front of our eyes in what was the first ever Saudi GP in 2021! With a slew of high-octane accidents, the debut instalment of the Saudi GP resulted in one safety car period, two red flags. And this wasn't all; there were four virtual safety car periods to boot.
It took several starts and stoppages before one could finally view the eventual result of the 2021 Saudi GP- Lewis Hamilton winning his maiden Saudi run from pole with Max Verstappen, the lynchpin of an embittered rivalry, following in on second as Valtteri Bottas in third ensured a top weekend for the Mercedes team.
What stood out from a closely-fought battle between Hamilton and Verstappen at the Saudi GP wasn't just the fact that the fighting duo came dangerously close and even managed to ram into each other, Lewis clearly making the right call by saying Max was 'way over the top in the race'.
It were instances like George Russell (currently with Mercedes) race-retiring as a result of the incident at the first restart and the scary instances leading to the second red flag period that really put forth the doubt whether the Jeddah track was actually a safe venue?
If not, then what could possibly be done in order to ensure that the race could be made a lot more safer for its forthcoming runs? That clearly formed the key talking point from an action-packed and dangerous Saudi GP run in 2021.
And finally, hours before the start of the second run of Formula 1 at Saudi GP, we finally have answers with regards to important track changes.
It can be said in no uncertain terms that authorities responsible for ensuring a smooth, danger-free race have put together a slew of concerted changes that hope to ensure a better Grand Prix in 2022 than compared to the event's first turnout.
This leads us directly to the question that what changes have been done at the Jeddah track?
Firstly, the sightlines will be opened up in a number of corners to aid better visibility. It's reported that the final corner, one that led to Verstappen crashing during Q3 has been widened. Efforts have already been put into improving visibility toward the Turn 2-3 complex; the barriers toward the left-hand side have been moved back.
But that's not all; more changes have been made to a track labeled 'dangerous' and of 'uncertain design' for conducting a proper F1 Grand Prix. Drivers approaching Turns 14 and 21 through the kinks at high-speed will find the sightlines better than before.
The final corner of the track in 2021 measured around 10.5 meters but this time around, the same has been widened to 12 meters, a marked improvement that lessens the chances of any unforeseeable event. This, is of course, the exit of Turn 27, the final bend of the road at the venue.
In addition to this, a smooth face has been added to the concrete barriers at Turn 4, 16, 22, 24 Apex. More importantly, the drivers will be informed of the maximum in-lap time that they can persist with after the practice in a bid to ensure they do not impede other drivers whilst they are on their hot laps during qualifying.
From a race point of view, several teams will be hoping to up their game as F1's second race weekend of 2022 dawns upon us, but none more importantly and urgently than the likes of Mercedes and Red Bull, neither of which clinched the stellar season opener at Bahrain where Ferrari reigned supreme.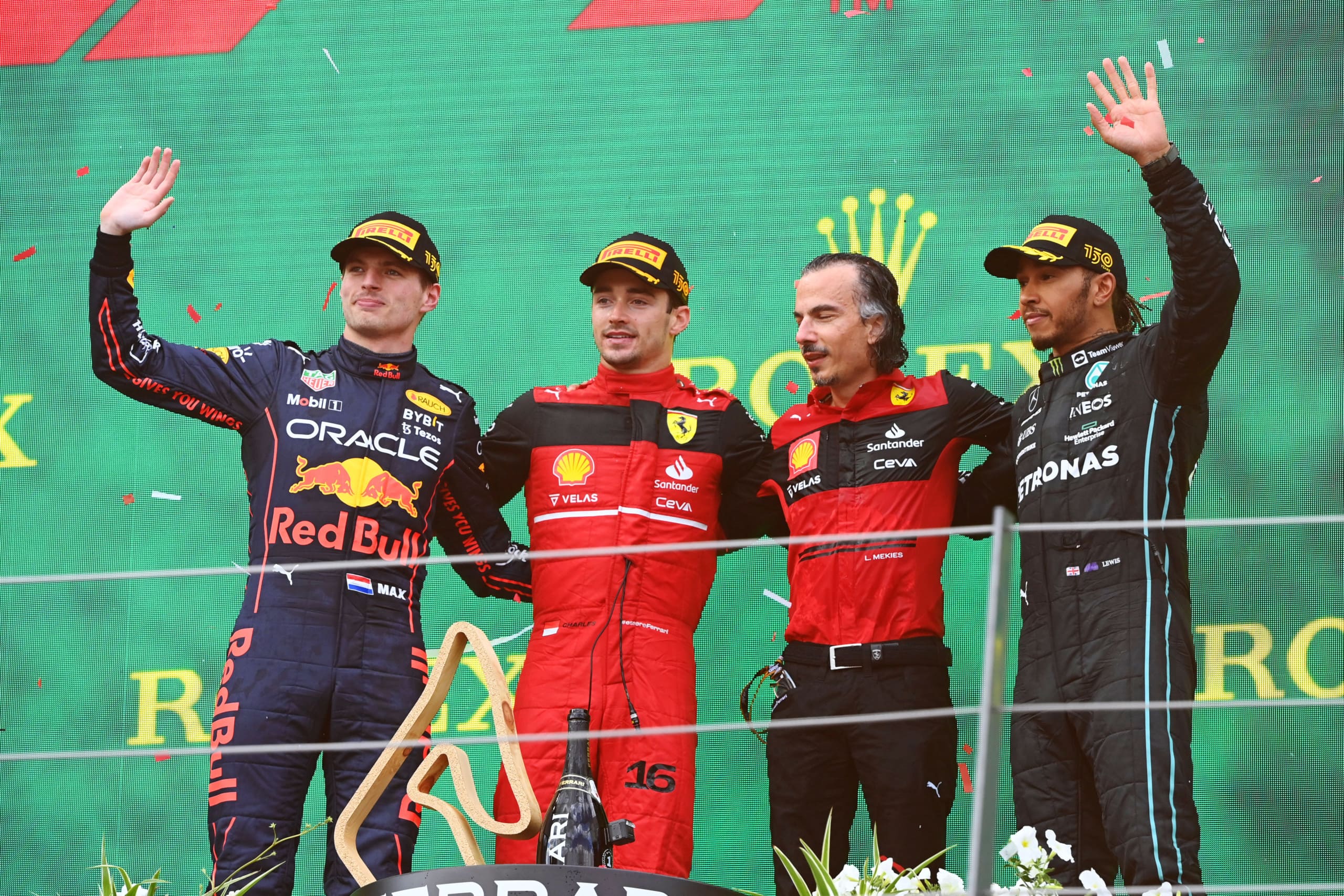 Laurent Mekies is currently blocked from leaving Ferrari in order ...