Zamboni Racing In Canada!
Ahead of the first Canadian GP since 2019, Oracle Red Bull Racing's Sergio Perez and Scuderia AlphaTauri's Yuki Tsunoda took on the ultimate Canadian obstacle course, behind the wheel of an unusual form of transport – the Zamboni! Built to resurface ice, the Zamboni can reach just 15 km per hour and is featured at every hockey game held across Canada and beyond.
The pair battled it out with Canadian Olympic Gold Medalist, and Red Bull athlete Sebastien Toutant, to race one of the world's slowest machines in a time trial. NHL legend P.K. Subban hosted the trio at the Olympic Park in Montreal. The course featured hairpin turns, a slalom section, and long straights, mirroring sections of The Circuit Gilles Villeneuve.
Checo, who goes into this Sunday's race second in the Drivers' Championship, came out victorious in the end. He claimed the winning trophy, which was made entirely from ice, and celebrated on the top step of the podium.
Checo said: "It was a total surprise to me, I didn't know I was going to be driving a Zamboni until I arrived in the morning! With Red Bull you always know it is going to be good fun and this was no different. I have seen the Zambonis cleaning the ice but I didn't know what to expect from them to drive. I managed to find a secret to make me fast – the rabbit mode! You have a switch that you have to press to go fast, you have a rabbit and you have a turtle on the switch. The Zamboni is quite quick if you turn with a lot of wheel and a lot of throttle, then you can lift the wheels a bit".
Watch the full video on the Red Bull YouTube channel here: https://win.gs/F1Zamboni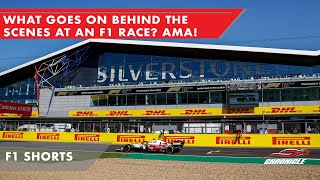 What Goes On Behind The Scenes At An F1 Race?
Have you ever wondered what goes on behind the scenes…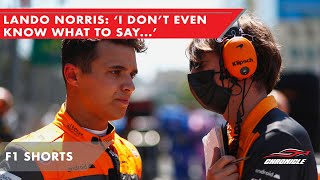 Lando Norris: 'I Don't Even Know What To Say'
After a horrible 2022 Canadian Grand Prix that saw him…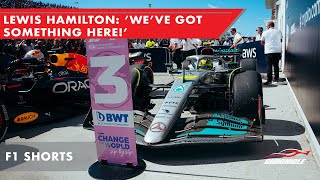 Lewis Hamilton: 'We've Got Something Here!'
After finishing on the podium at the 2022 Canadian Grand…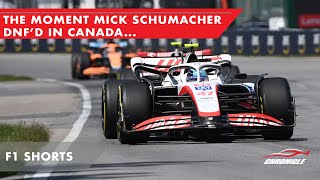 The Moment Mick Schumacher DNF'd In Canada 😭
Mick Schumacher was having a fantastic 2022 Canadian Grand Prix…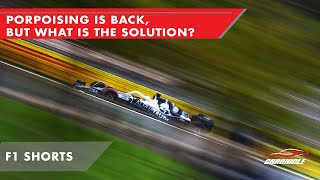 Porpoising Is Back, But What Is The Solution?
Porpoising was the hot topic at the Azerbaijan Grand Prix,…