Must Watch: DNF1 Podcast – Bottas Finally Gets The Win As Verstappen Takes Championship Lead!
In this episode of the DNF1 Podcast, the team discuss the 2021 Turkish GP as Valterri Bottas gets his first win since the Russian GP in 2020 ahead of the two Red Bulls.
Lance Stroll Left Fuming In Miami
At the end of the 2022 Miami Grand Prix, Aston…
Lewis Hamilton Will Decide When His 'Masterpiece' Is Complete
After a difficult start to 2022 much has been made…
What Is The 2022 F1 Engine Freeze?
Here we explain the 2022 F1 engine freeze, and what…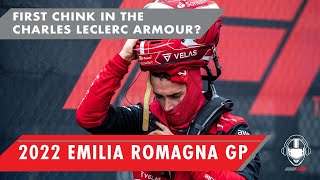 First Chink In The Charles Leclerc Armour?
After pitting for fresh tyres to try and snatch the…
Toto Wolff Apologises To Lewis After Imola Nightmare
At the end of an awful weekend in Imola, Toto…