Must Watch: The Forgotten Man In The F1 Driver Market
As a crazy few weeks for the 2022 F1 silly season settles down, The Race takes a look at a driver who has been performing exceptionally over the last couple of years, but never seems to be part of the conversation when good seats become available. Scott Mitchell looks into why this could be, and what can change in the future for the driver in question.
Lance Stroll Left Fuming In Miami
At the end of the 2022 Miami Grand Prix, Aston…
Lewis Hamilton Will Decide When His 'Masterpiece' Is Complete
After a difficult start to 2022 much has been made…
What Is The 2022 F1 Engine Freeze?
Here we explain the 2022 F1 engine freeze, and what…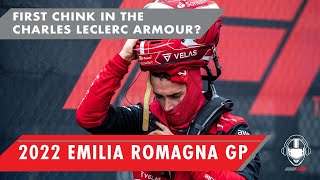 First Chink In The Charles Leclerc Armour?
After pitting for fresh tyres to try and snatch the…
Toto Wolff Apologises To Lewis After Imola Nightmare
At the end of an awful weekend in Imola, Toto…