Mid-Season Tyre Review With Pirelli's Mario Isola
Welcome to Episode 133 of our Formula 1 podcast, Grid Talk, hosted by George Howson!
In this episode joining George we have Mario Isola, Pirelli Head of F1 and Motorsport, on to review how the Pirelli tyres have performed at the midway point of the season.
We put some tough questions to Mario, such as…
– Was Lewis Hamilton (and several other drivers) right that the decision to run two timed laps behind the safety car at Spa was financially motivated?
– Logistically could a more extreme wet tyre be provided in place of or in addition to some of the current wet allocation?
– When there is an incident how do they reconstruct everything to do an investigation?
– Out of all of the different compounds Pirelli has been asked to provide over the years. which tyre in your opinion has been the most exciting. During the recording Mario gave some fascinating insights, so check it out and make sure to give the video a thumbs up!
You can also listen to the audio version here.
Lance Stroll Left Fuming In Miami
At the end of the 2022 Miami Grand Prix, Aston…
Lewis Hamilton Will Decide When His 'Masterpiece' Is Complete
After a difficult start to 2022 much has been made…
What Is The 2022 F1 Engine Freeze?
Here we explain the 2022 F1 engine freeze, and what…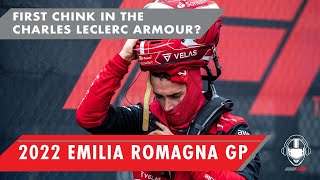 First Chink In The Charles Leclerc Armour?
After pitting for fresh tyres to try and snatch the…
Toto Wolff Apologises To Lewis After Imola Nightmare
At the end of an awful weekend in Imola, Toto…