Max Verstappen vs Yuki Tsunoda: In Reverse…
Already competing at the highest level, there's not a lot in the world of motorsport Formula One drivers, Max Verstappen and Yuki Tsunoda, haven't seen or done. Enter, the wild and wacky world of reverse gear racing.
Back in the 1970s, long lost local car manufacturer DAF equipped their cars with early CVT transmissions featuring just two gears – one forward and one reverse – and the system allowed cars to reach the same top speed in either direction. Backwards at 120km/h? Well, that's just a race format waiting to be tried.
As Max goes in search of a second consecutive home win, it seemed only natural to revive one of the Netherland's greatest sporting spectacles and get the World Champion behind the wheel, alongside Scuderia AlphaTauri stablemate Yuki.
And when the flag dropped the competition was furious. Max grabbed pole position after Yuki's ambition got the better of him and his DAF ended up against a wall. Max was also victorious in the race, expertly navigating a specially built course featuring a variety of obstacles to take the win. Yuki pushed the champion hard but a wobble in the tricky Hugenholtz bend put paid to the Japanese racer's charge.
The reverse race is not the first time that Max and Yuki have gone head-to-head in a vehicle that isn't a Formula One car. In May, the duo hit the water in Florida, racing Swamp Buggies in the lead up to the inaugural Miami Grand Prix. On that day it was Yuki who triumphed, leaving the pair with one win apiece in the most unserious of race challenges in 2022.
After the backwards battle, Max said "I'd seen a few videos on YouTube beforehand and thought it'd be great fun to experience a reverse race first-hand. We had a lot of fun and I think it was a pretty steady performance. I've never driven that quick in reverse before, of course we all reverse now and then, but very slowly, so this was a new experience. The car can hit up to 120 km per hour and goes just as fast in reverse. I think I'll be sticking to forward racing for now. Time for our next challenge!"
Yuki, meanwhile, admitted that he'd been caught out by the strangeness of the format and by the handling of his 43-year-old DAF. "I've never experienced anything like that before, it's definitely been a special event and I've had a lot of fun, despite the crash. It was great to be challenging Max again, after my victory in Swamp Buggy we've now got a win each, so we need to see what the next competition will be! But for now, we look ahead to the Grand Prix this weekend in Zandvoort, I enjoyed the track so much last year and can't wait to get out there again. I love how much of a challenge all those banked turns pose, and the Dutch fans are amazing. I remember being sat on the grid last year before the race and hearing the fans cheer of the sound of the engines, it was an incredible atmosphere."
Next stop for the pair is this weekend's Dutch Grand Prix. Verstappen enters the race as the defending winner and 2022 FIA Formula 1 World Championship leader.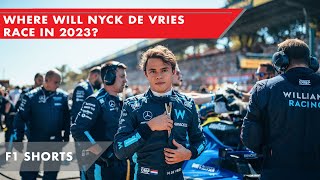 Where Will Nyck de Vries Race In 2023?
After Nyck de Vries had an incredible drive in Italy,…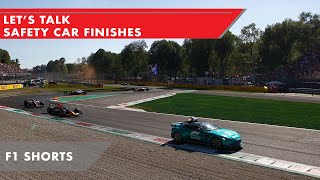 Let's Talk Safety Car Finishes 😳
Sunday's Italian Grand Prix finished under the safety car, triggering…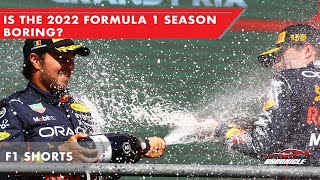 Is The 2022 F1 Season Boring?
With Max Verstappen romping away with the 2022 Formula 1…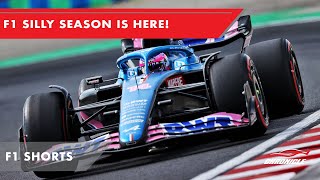 F1 Silly Season Is Here!
With Sebastian Vettel retiring, Fernando Alonso taking his seat, and…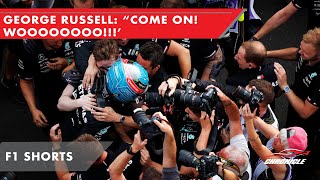 George Russell Race Radio: 'Come On! Woooooooo!!!'
George Russell was ecstatic after claiming his maiden F1 pole…