F3 driver Victor Martins shares his thoughts on winning the 2022 Formula 3 Championship…
FIA Formula 3: 2022 Formula 3 Champion, Victor Martins. How does that sound, Victor?
Victor Martins: It sounds good to be honest. I have been waiting for that all season. To go to the end and after the Red Flag, seeing all the penalties, it reflected the season with all the ups and downs. I want to say to myself, just enjoy it and we'll analyse everything afterwards.
FIA Formula 3: It's been such an incident-packed day for you. What a mad final race. How would you describe the whole experience at Monza?
Martins: Just crazy. Even the past years here, it's always been quite crazy during Qualifying and the Races. The key was just to stay out of trouble, and we could see that yesterday. I made contact with Leclerc, so I wasn't putting myself into good condition and momentum for today. Today I was doing a great race. The approach of the Feature Race was the right one, just waiting for the others to do mistakes. I knew that if I finished third, that was good enough. The team was behind me, they were giving me the right information on the Championship, how to push and take risks. What happened in the end with the Safety Car then the Red Flag and the penalties, it was too much. Too many emotions and too intense to relive everything in the moment. Sometimes I was seeing myself as a champion, then maybe not. Finally, it's done.
FIA Formula 3: This is the highest accolade of your career. What does this title mean to you?
Martins: It means a lot. I have been fighting for the Championship even last year, I've been working for two years to reach it. I knew last year, I was in my rookie season with MP Motorsport, I knew we had to work a lot to get to the top, we did a good job and got some consistency. And then this year with ART, I knew I had the car and knew I had the consistency and team behind me and potential to do it. It was all about staying consistent and staying confident, even if it's not going well a bit like we did in Budapest and Spa. I was a bit on the managing side and then for the last two rounds I said I needed to give it all, just push, do not think about the Championship and that's how it's ended. Even my career when I look at it, it's always been quite on the edge every time, but I never give up, always trust in myself and the people around me. I'd say that I'm becoming stronger and stronger every year. I can also say to myself I'm ready to fight for another Championship like that and go all the way to the end.
FIA Formula 3: When you look at the season as a whole, is there a race or a round that you will always remember?
Martins: I would say Barcelona because that was my best weekend where I was the best and delivering the best job possible. Giving the right feedback, the approach of the whole weekend and I felt no pressure on this one. Bahrain was also good, to start well and to get the first Feature Race win, which was not the case last year. I started on the right foot. Zandvoort was a good turning point in the Championship and also how I was feeling in the car and myself, the confidence. There was Budapest and Spa where I didn't do the job and I understood why, then I came into Zandvoort where I turned it all around and I actually saw what kind of approach and what kind of mindset I needed to have in the car to win. So, I'd say Barcelona and Zandvoort which put me in good momentum for Monza.
FIA Formula 3: You mention Monza and Spa, have there been any frustrations or doubts this year?
Martins: I think Spa during the weekend, or even Budapest. We actually struggled quite a lot this year in the wet conditions. With the two races in Budapest in the wet, it wasn't the best I would say but I could've done a better job by taking more risks. The reason why I didn't take that decision was simply I was thinking too much and trying to manage too much, and I was losing points like that. Alpine, ART, my brother and my family, they were all behind me to point out the problem and the issue on myself. They were trying to make me realise that I was having the wrong approach and wrong mindset. So, I would say that Budapest and Spa were the turnaround of the Championship.
FIA Formula 3: The last French champion at this level was the late Anthoine Hubert who won in GP3 Series in 2018. You carry his signature on your helmet, what does it mean to follow in his footsteps?
Martins: It feels good. I knew him for years, I had been working with him at Renault at the time. We had been doing training camps in Enstone, also in France. After what happened in Spa… I had just spent seven days with him, I was sleeping in the same room as him, we were cycling together, I was spending a lot of time with him. I could see the professionalism of Anthoine and he was dedicated to motorsport, and I knew he didn't have the easy way to go to F1. I remember when he won the GP3 title, he could not move to a top team and to have the chance to show his full potential. He was actually doing really, really well with the team he was with. I want to keep that, his passion for the sport. He was always smiling even when things were not good. I really wanted to cross that finish line and show on the camera I did it for him. I don't want to show it to anybody, I just want to do it for him.
FIA Formula 3: What's next for you, Victor?
Martins: I hope Formula 2. I feel that I did the job and I did what I had to do this year. It's true that I've done mistakes, but I believe that I'm the kind of driver who improves after that straight away. Or realises that you're not doing a good job. I have the right people behind me to point out the problem and put in my face that I'm not doing the job and I feel that I'm fully prepared for F2. I believe in myself and fully believed in ART this year. So, I will hope to be in F2, and I know I could have the chance to do great things there and try to continue my way to Formula 1. I believe that I will be there one day. From now on, I just want to celebrate, rest and like I said, Alpine is behind me and have supported me for five years and they've put me every time in the right category in the right team with the right people. My personal management have also believed in me since the beginning and I think they will even more after this title. I'm in a good position to go into F2 and hope for a bright future.
FIA Formula 3: Final question, how are you going to celebrate this FIA Formula 3 Championship?
Martins: I don't know. We've already started to celebrate. For sure we will have a nice dinner tonight with everyone, also with my teammates because they have been part of that achievement. With my family, my brother, all the team, the mechanics and engineers. We'll enjoy it. Also, I feel proud. In this era, ART had not won the Championship yet, and I wanted to be the one who gave them the first Championship in FIA F3 with the new car and I just want to thank them, give them the Championship and we'll celebrate for sure. But we'll have plenty of time to do it. I live close to them, so I'll be able to go to the workshop and do some stuff with them.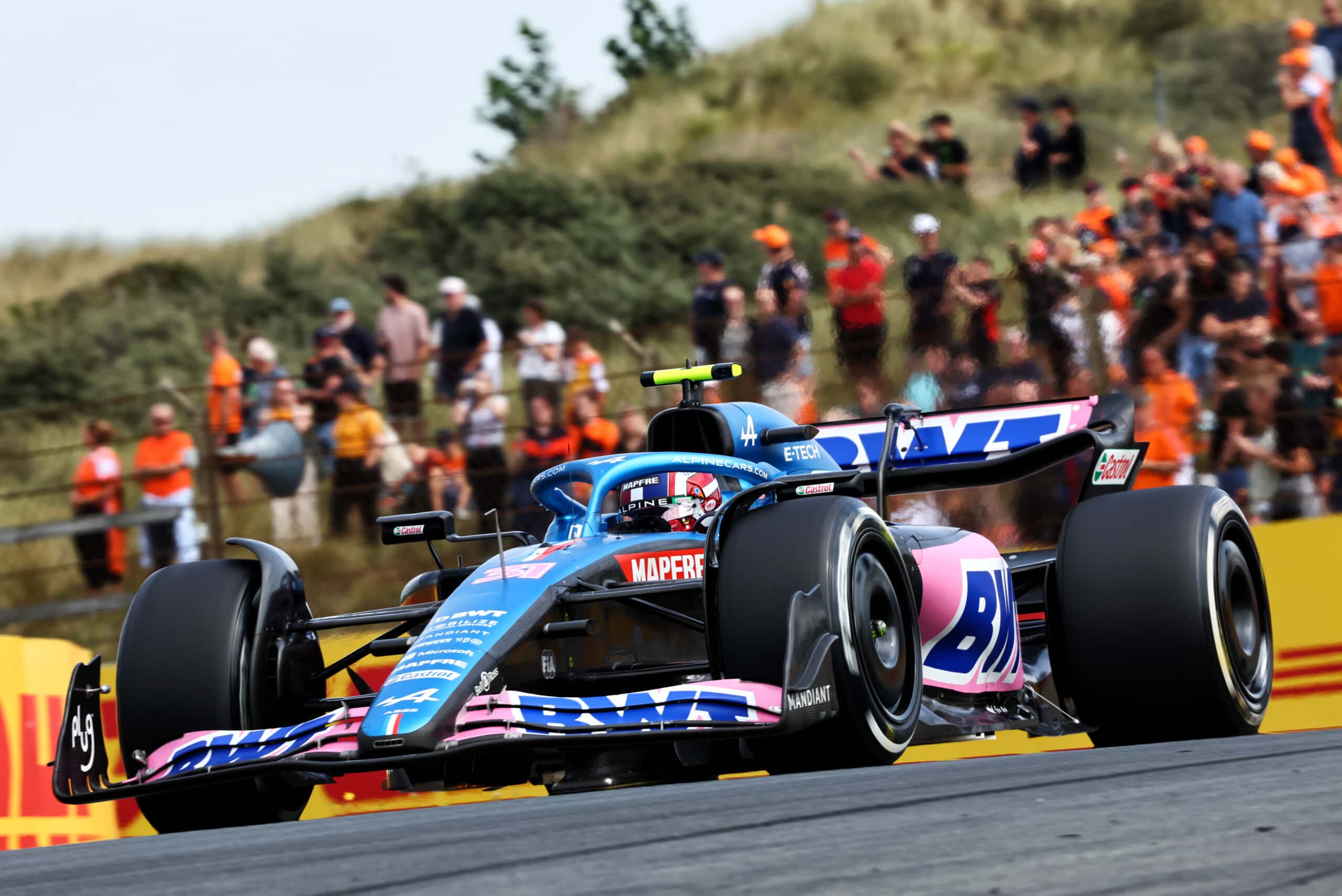 Alpine driver Esteban Ocon described racing in Singapore as a ...