"If you do not die a hero, you live long enough to see yourself becoming the villain." Not Sebastian Vettel or his critics' line; rather a legendary dialogue from the two-faced Harvey Dent in Christopher Nolan's The Dark Knight.
But the key question that probably none or at the very most, few, have answered so far is, who is a hero and who is a villain? Painting the Dark Knight context in the firmament of Formula 1 should essentially draw two categories; one of which belongs to those who talk of villainy and the others, who are heroic.
And that is where it becomes essential, absolutely essential to ask ourselves a question:
Is a hero of Formula 1 only that person who happens to see the checkered flag first and beats home the nineteen others on the grid? Or is a hero someone who stands up for something he truly believes in?
To his naysayers, and surprisingly there are a few in this day and age, Vettel, though not a villain essentially, is a man duplicitous.
At least, that is what their stance alludes to, in that while on the one hand, here was Sebastian Vettel wanting to race with a helmet that pointed attention to the murky issues of climate change in Canada and on the other hand, Vettel was himself a part of a fuel-guzzling sport like Formula 1.
There are talented, recognised authors like Rex Murphy of The National Post who have gone as far as calling Sebastian Vettel an adjective of hypocrisy.
The critical appraisal of the four-time world champion was that he travels frequently by jet, is part of a sport sponsored by Saudi company Aramco, and himself drives fuel-powered road cars.
But just how many today in the topsy turvy albeit 'play-it-safe' world of Formula 1 actually don a cause with a meaningful note to the world?
Would you by the same logic with which you're criticising Vettel, have directed flak at Lewis Hamilton, a champion of the Black Lives Matter movement in F1, if for instance, Hamilton had shouted at an ex-girlfriend or partner of his?
How is Sebastian Vettel to be blamed if he's raising a voice of reason towards a great nadir of our times when he isn't the one entrusted with the task of turning Formula 1, indeed a fuel-guzzling sport, into a pure electric form of racing?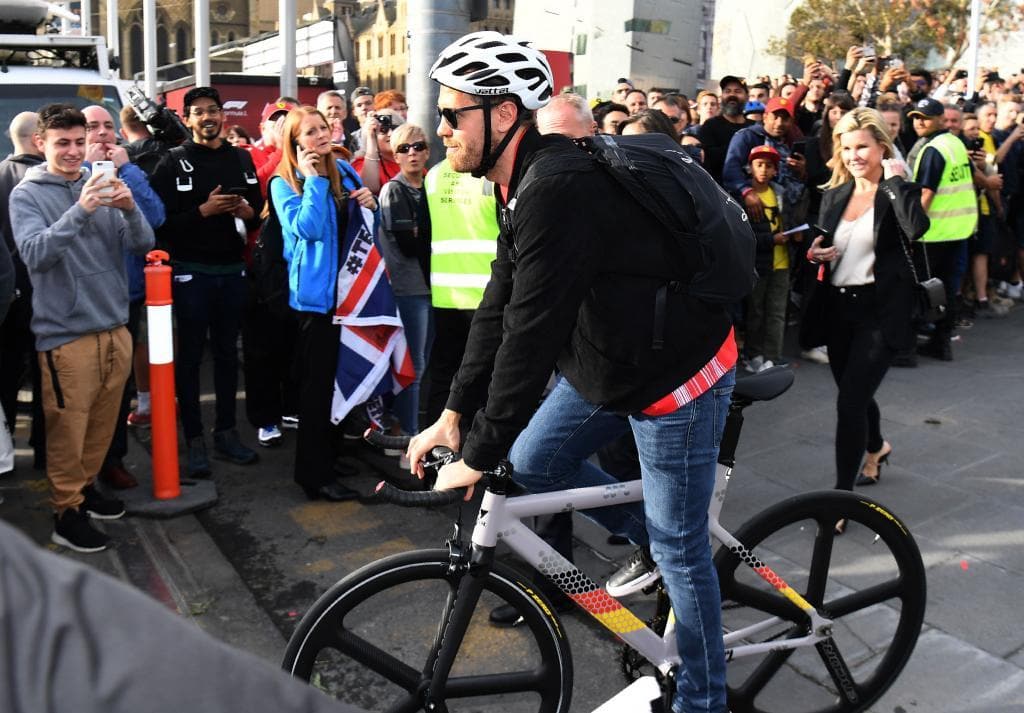 Does Vettel represent an F1 team or the powerful body that governs the sport? Would Vettel, who much like Alonso, is an intrepid cyclist, be blamed for cycling as well, when he's clearly not always commuting by a four-wheel drive?
And if you cared to dwell in matters of press conferences outside the world of F1, it ought to be asked, how many from the current F1 grid would've cared to talk sense, discuss the environment as it is and offer insights on the UK-based Question Time (a Q&A-based TV political show) other than Seb Vettel?
Just because on the show Vettel immediately agreed to being a hypocrite since he was trying to draw everyone's attention to the most blaring realities concerning mankind (given the plight that is Climate Change) despite being in a sport as polluting as F1, doesn't give us the right to castigate a man who talks sense when most of his contemporaries are busy engaging in social media shenanigans; talking about emojis; and discussing what ideal Snapchat filter is best for selfies!
While no one is saying that climate change expert Vettel, not that the four-time world champion would like such a tag at all, is the schoolmaster we ought to listen to when it comes to other more significant realities of life that exist outside the F1 tarmac, ignoring the issues that matter would not be a sensible thing to do.
We can do better than drawing ire towards the only one on the grid besides Hamilton, who stands up for causes and is always willing to self-introspect and, is anything but condescending. Vettel truly cares about the environment.
In 2021, post the famous British Grand Prix at Silverstone, an uncommon sight caught one's attention. Vettel was in the stands and seen cleaning along with a friend a slew of plastic bottles and general trash that the avid F1 spectators had left behind.
Most other drivers by that time had retreated into the luxurious abodes that they've rigorously built in all these years of competing at the sport's top flight. Not Vettel.
One's not sure if all of us who are quick to wag the finger, unlike the one the German did although in celebratory style in those mercurial Red Bull days, are aware of what's on his own website?
Apart from taking on massively important issues such as biodiversity and water, Vettel has also partnered, as seen on sebastianvettel.de, with climeworks.com, which is an organisation that is ramping up efforts to remove Co2 emissions from the air.
In this vastly intolerant world where criticism is scathing and quick toward anything done by a celeb toward something even remotely meaningful, we ought to ask ourselves before we point fingers outside: what is it that we are doing in the first place?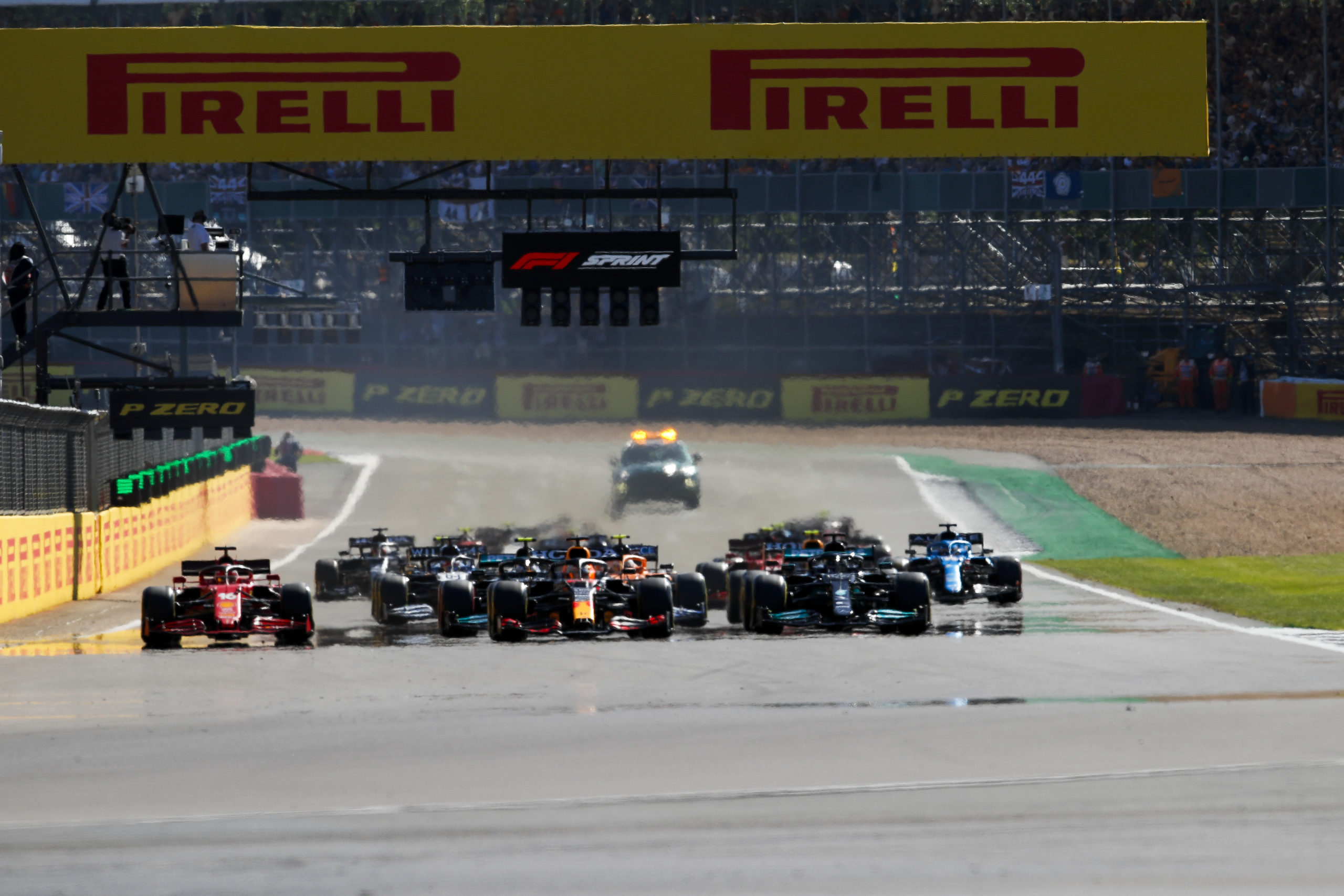 Formula 1 returns to the venue of the first ever ...