This is no quiz session, which anyways, would look a touch out of place given it's Sunday. And a Sunday for the entirety of the world is an easygoing day that demands no hassles. But that said, it's also race-day and can that moment ever be a light one? Therefore, let's just say it this way that the man that won the 2019 Japanese GP was the one who begins today from twelfth on the grid.
The name is not Lewis Hamilton. It's not Fernando Alonso or Sebastian Vettel either; it's Valtteri Bottas who won the 2019 Japanese GP. This, lest it is forgotten, is the last that Formula 1 raced at the land of the 'rising sun.'
That Valtteri Bottas won the 53-lap contest wasn't just some mighty headline in that his familiar (and widely recognized) teammate Lewis Hamilton didn't win; the fact that the Finn wasn't even on pole at Suzuka and yet managed to ace the 2019 Japanese GP made his victory a big deal.
How did quali for 2019 Japanese GP pan out?
The Ferraris' pace in the last few runs at the famous 5.807-km track was redoubtable. So how is that? After Kimi Raikkonen went fourth-fastest in Q3 at the 2018 Japanese Grand Prix (and thus conceding the second row start by only four hundredths of a second), it was Sebastian Vettel on pole for the 2019 Japanese GP.
To make matters difficult- if not worse- for Mercedes, it was Charles Leclerc's P2 in qualifying that ensured a front row lockout for the Scuderia stable.
Meanwhile, Valtteri Bottas, who had looked pacier and racier than his mighty British teammate, had to settle for a third on October 12, 2019.
But before we dive into how Bottas took the win, maybe it's important to remember that as F1 returns to Suzuka today in 2022, it's not after a three-year absence.
Bottas' dream start at 2019 Japanese GP
And while three years back in the day doesn't seem all that long a time, it's interesting to recollect that that back in the day, there was no Zhou Guanyu and Yuki Tsunoda on the grid. Isn't it?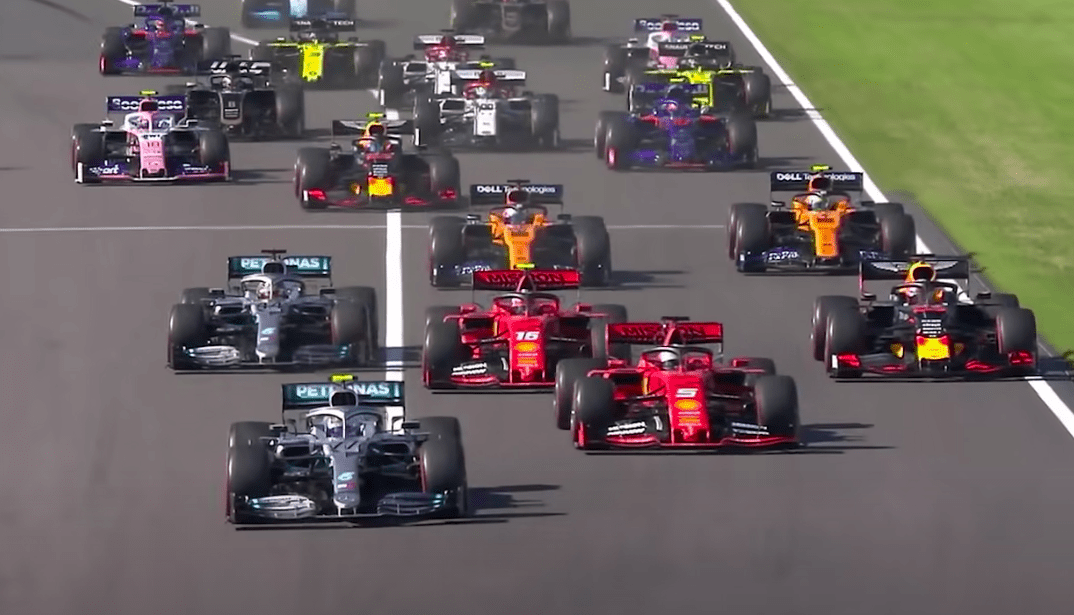 But back then on race day, i.e., October 13, 2019, Valtteri Bottas did something that, truth be told, is what dream starts are made of.
Even before the twin Ferraris (of Vettel and Leclerc) could realize what had happened, Valtteri Bottas got the lead of the 2019 Japanese GP.
So how did this happen?
Sneaking up from behind Sebastian Vettel's Ferrari #16, Valtteri went onto the outside in a split-second reaction and jumped ahead to bag the lead of the race. So impressive was his reaction even before the circus could hit turn 1 that Vettel's Monegasque teammate Leclerc had little or no time to fightback.
He'd soon emerge four tenths out in the lead over the great German and by the time the next lap was over, the Finn had opened half a second gap to the four-time world champion.
Ferrari, it seemed, were sitting ducks at Suzuka
Not long after conceding the race-lead to the Mercedes driver, Max Verstappen of Red Bull clipped the left part of Leclerc's SF 90 at around a sharp right hander; the end result was woeful in that the Red Bull was all but limping, having slid away on to the grass.
Soon, Leclerc was under pressure from a ballsy Lewis Hamilton, the Briton attacking from fourth on the grid.
At the end of Lap 2, Bottas was 1.3 seconds ahead of Vettel in second.
By lap 9 Bottas increased the gap to 2.6 seconds
Vettel, meanwhile, could only try and he did try hard.
It didn't help Ferraris cause one bit that owing to Max Verstappen's over aggressive maneuver, which was a touch too much, even though the lovable Orange Army may think of it differently, Leclerc came in for scrutiny. That's not to say that Max wasn't in it already as the duo's collision was investigated by the FIA.
By lap 10, both drivers, who today are at the front of the pack, were down in sixteenth and seventeenth, with Leclerc only just ahead of Max.
Five laps later, it began to seem that Valtteri Bottas was simply untouchable that afternoon and in a league of his own.
He had opened a 4.5 second gap to Sebastian Vettel, the German still stuck in second. While Vettel kept at it, his teammate, way down the grid, was somehow making a race of it. He'd pass Alfa Romeo's Kimi Raikkonen at around the 130 R with much gusto to move up into fourteenth.
Bottas, meanwhile, pushed and pushed and eventually won the Grand Prix without much ado.
The good guy that Valtteri is and been all these years
The Mercedes got their strategy bang on that afternoon in that they made Bottas function on a longer stint, the Finn's medium compounds holding their ground much stronger than Vettel's soft.
At halfway stage itself, it became clear as to what might the end of the race be; the Nastola-born driver who currently drives for Alfa Romeo was 11.5 seconds out in front. And out in the front he remained in taking what was then his third win of 2019.
But there'd be another race win that'd follow and that too, at the United States.
For all the criticism that has perhaps untowardly come to Valtteri Bottas, it remains to be seen what history would make of him, a man who largely remained, Lewis Hamilton's teammate at Mercedes and not really the massive competitor he's proven himself to be.
Here's a case in point.
How many drivers, especially from Finland, for instance, would let go of an opportunity to win at Russia, a country from which Finland gained its independence only so his teammate could get the advantage?
Perhaps in the changing vagaries of F1, which are but a constant, we have also conveniently forgotten that at the famous 2017 Hungarian GP, it was Bottas who let Hamilton through so the Briton could chase the massively-fast Ferraris of Raikkonen and Vettel only to see the iconic driver fail in the mission and thus giving the place back to the Finn.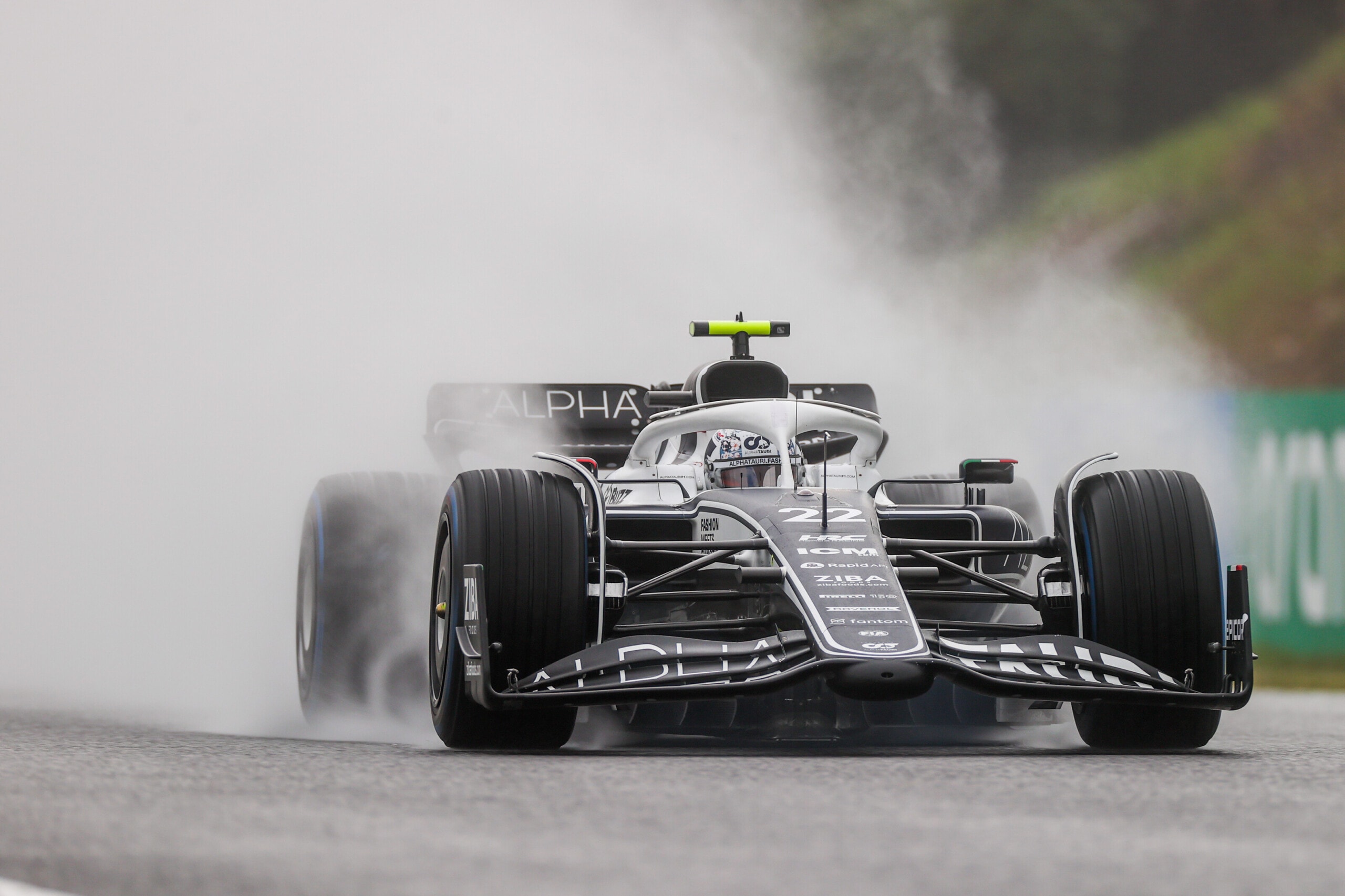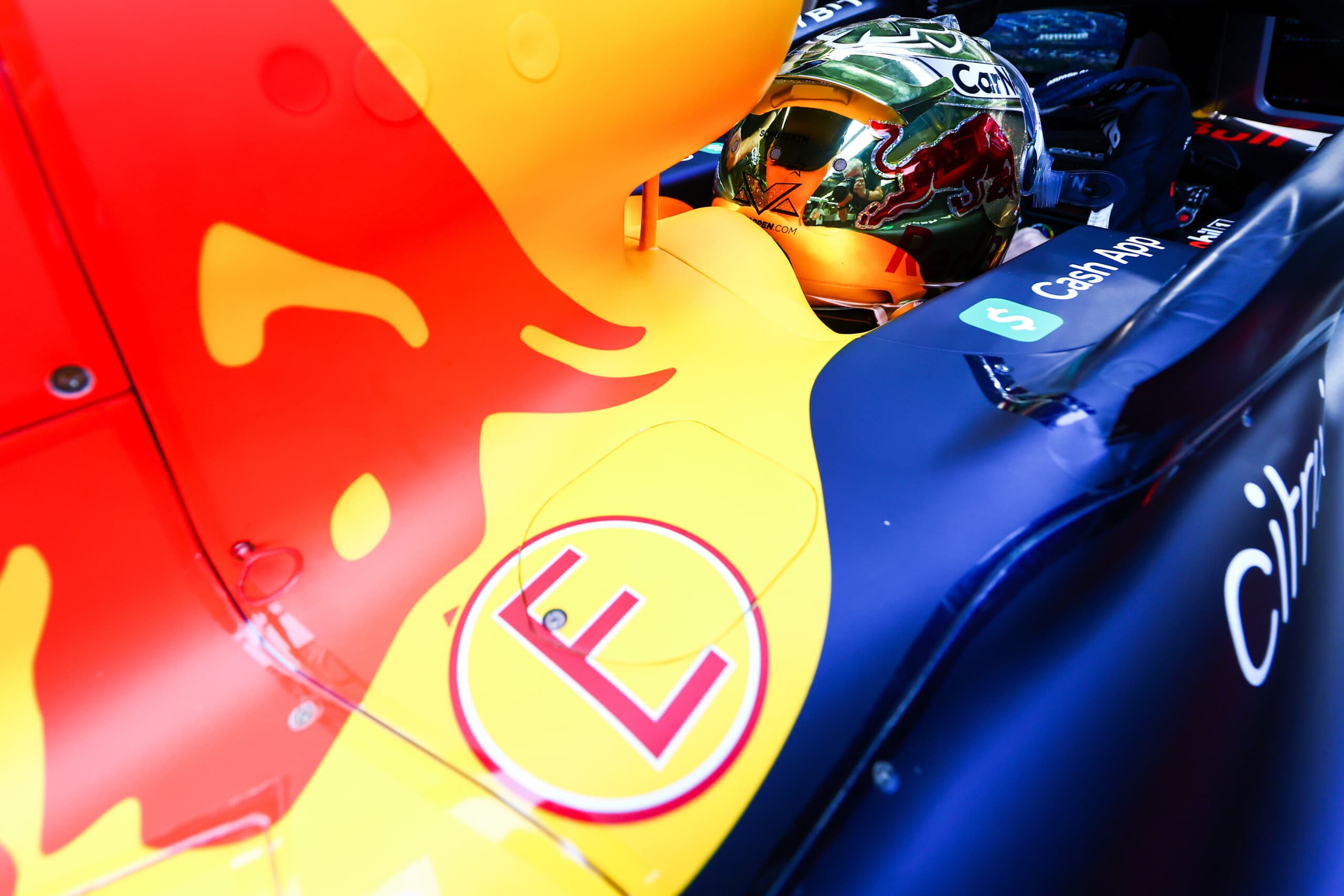 With 2022 in the record books, attention has quickly turned ...