After a disappointing Brazilian Grand Prix, trouble could be brewing at Red Bull after World Champion Max Verstappen failed to let teammate Sergio Perez through as the Mexican chases second place in the 2022 F1 Driver's Championship standings.
Max Verstappen
"We had no pace again today, similar to yesterday – we were sliding too much and we had bad degradation so it was hard to attack. I didn't quite understand the five second penalty for the incident with Lewis, but it didn't affect the race too much as we already lacked pace. We've discussed internally as a Team the matter between Checo and myself and have moved on as a Team. If he needs the help and there is a chance to help him in Abu Dhabi, then I will be there, and I will of course support him. We're fighting for first and second in the Drivers' Championship, so we'll work hard to achieve that."
Sergio Perez
"I am a bit surprised by our performance today. We were very slow on the medium tyre and also on the soft. I was competitive, but as soon as we switched, I couldn't defend. I lost more positions due to the safety car and without that I think I could have finished third or fourth. We were definitely down on pace this weekend so I really hope we can go back to our usual form next weekend in Abu Dhabi. I am obviously disappointed with what happened today between Max and myself. It is something we have discussed internally, we will move on and keep working together as a Team. I am sure if I need support in Abu Dhabi, it will be different, and going forward we will always put the Team first."
Christian Horner
"We haven't often left a Grand Prix weekend this season feeling disappointed. Coming away from Brazil with P6 and P7 is far from the standards we have set for ourselves this season. The main issue for us was our pace. George drove very well all weekend and the various updates Mercedes have been bringing throughout the year has seen them get quicker and quicker. We need to understand why we gave away performance this weekend and will come out firing on all cylinders in Abu Dhabi.
Regarding Max and Checo, we have discussed the matter internally and we go into Abu Dhabi as a Team to do the very best that we can to help Checo achieve second place in the Championship. Max is supportive of that. Ultimately, we work as a Team and race as a Team. It is that ethos that has seen us gain such great success this season and will continue to drive us forward."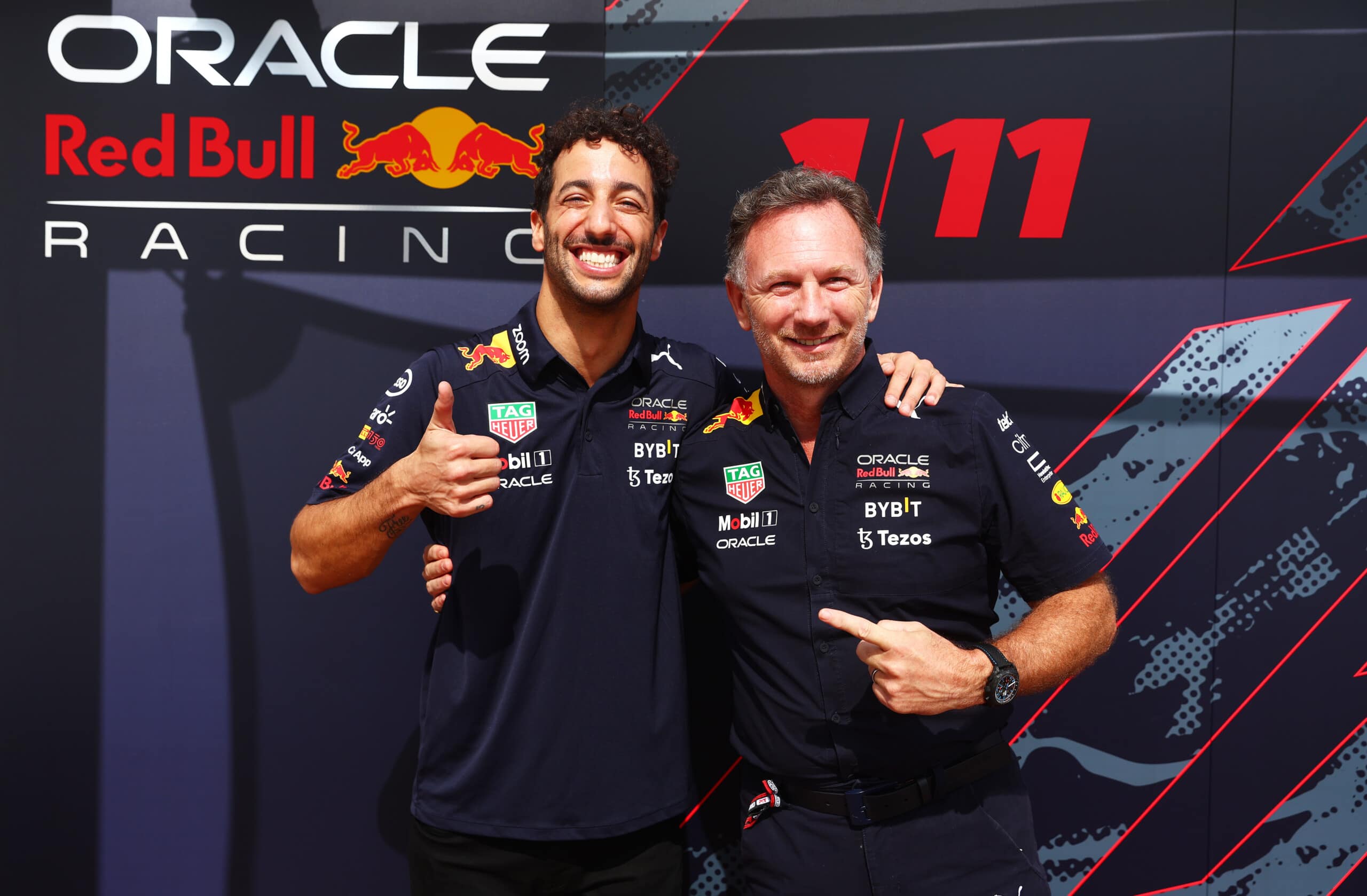 Oracle Red Bull Racing today confirms Daniel Ricciardo will return ...