A widely-quoted Spanish proverb draws on self-worth and points to the ability to fiercely hold onto one's dreams and aspirations. Que Cada Palo Aguante Su Vela literally translates to, "May every mast hold its own sail!"
To dream is one thing, but to be able to successfully cultivate that dream requires foresight and effort.
So what better than thinking of this precious truth of life in the context of one of Spain's finest sons, a force that's taken vital initial steps toward what promises to be a rewarding journey in Formula 1?
If you were to boil down the rather dramatic Brazilian Grand Prix of 2019, then you'd know, among other things, that a certain McLaren driver, despite being challenged by overwhelming odds, managed to hold on to his own sail.
On November 17, 2019, the task in front of a certain Carlos Sainz Jr. was only as easy as being asked to scale a snow-capped mountain but barefooted. In Formula 1 parlance, the driver of McLaren #55 was tasked with a nightmare situation.
Unable to set any time in Q1, and hence relegated to the rear-end of the grid, the Spaniard had to clear 19 cars up in front if he wanted to make himself count.
But frankly speaking, seeing what the young man achieved, by the end of his 71-lap challenge, might have drawn applause even from Ayrton Senna had the icon been there in flesh and blood!
Overtaking no fewer than three cars inside the opening lap and passing around a dozen in all, Carlos Sainz Jr. notched up his finest McLaren moment (thus far) and gave the team its only podium finish in 2019, garnering hard-fought P3 fighting what were the unfriendliest of conditions.
And it is in the anatomy of that fight and lion-hearted effort (of the kinds we've seen from Sainz' hero Fernando Alonso) where rests the tale of the boy who held onto his sail.
Within seconds from the start, Sainz on immediate attack-mode sensed his first opportunity and got Kubica on the straits, reaching P19.
Next move would only be a few seconds later as he'd get Russell, both Williams passed, by the exit of Turn 2, Sainz now up into eighteenth.
The dangerous Russia Torpedo, his next target, had little to fight for on the straights, the orange-liveried McLaren now up into seventeenth.
Hulkenberg, his next aim, would be caught napping as the fierce McLaren charge put Carlos up into sixteenth.
Ensuring that the front-end of the grid wasn't the only place slithered by unending action, Sainz was truly coming into his own at Senna land that balmy afternoon.
Perhaps the greatest move that entire Grand Prix came in Lap 7, at the back of Sainz' determined lunge on the inside of Racing Point's Perez. Narrowly missing the Mexican on the straights with both cars powered with almost identical straight-line speed, Sainz stuck to the outside (line) despite Perez cutting over to the left at the last-possible second. But the Racing Point would only concede the place to the one who seemed most committed, as the duo approached a sharp left-hander.
Now looking ever-better on fifteenth, a sudden collision between Ricciardo and Magnuseen moments later would let Sainz through to fourteenth and with a couple of drivers pitting before lap 10, Sainz was now only barely away from breaking into the top ten slot.
Making light-work on Stroll on the outside of the main straights, exclaiming the cheery 'Vamos' over team radio, the McLaren was way up into points, a quartet of teammate Norris, Raikkonen, Gasly and Grosjean pitting.
From thereon, excellent tyre management and steady race-pace saw Sainz get the measure of a race he never had a chance in at the start.
What you couldn't rule out was great fortune, Vettel and Leclerc colliding at the latter stages only prompting Sainz further up into points.
But what if the Spaniard never tried?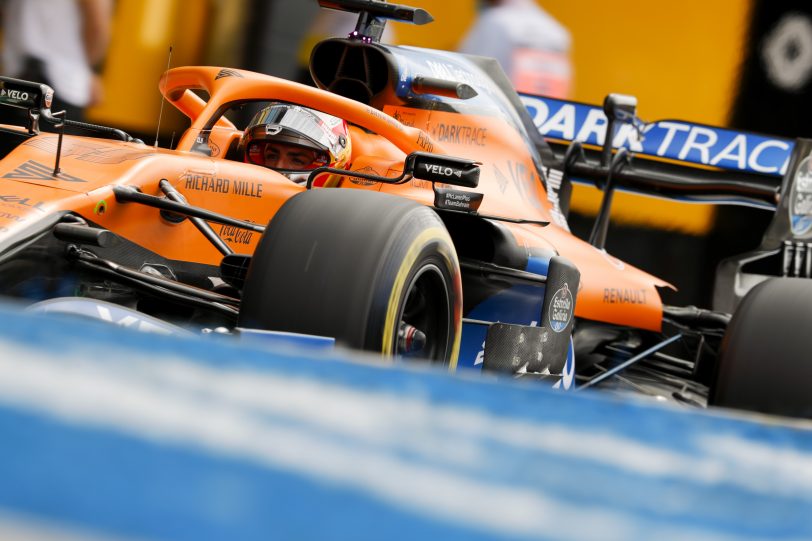 The way he did all throughout in 2019 to not only score his career-best finish in the driver's championship but reignite the lost faith of admirers who seek in McLaren a bastion of excellence.
It's easy to be in awe of young sterling talents but only upon some deliberation does one note that experience carries its own weight against exuberance of youth.
Few guys on the grid seem as capable as Lando Norris, currently leading McLaren's charge in 2020.
In 2019 Carlos Sainz Jr. who lifted McLaren to a place of respectability
Lest it is forgotten that in his debut year with the iconic team, Sainz began with back-to-back heart-breaking DNFs (at Australia, Bahrain) yet ended up outscoring his teammate on 13 occasions out of 21.
The quicker and more reliable of the dazzling duo, three retirements to Norris' four, Sainz gathered a fighting sixth on the Driver's Standings and scored four top-five finishes, including back-to-back P5 finishes, one of which was a daring drive under wet at Hockenheimring.
But it was that arduous two-hour drive contested at Interlagos, replete with brave overtakes that would seal Carlos Sainz' reputation as the man who likes to take his chances and believes in making things happen (instead of relying on luck), despite the odds being stacked against his favor.
Was the 2019 McLaren season the only indication of his talent?
In 2017, Sainz emerged ahead of the widely regarded German Nico Hulkenberg on the driver's standings, his consistent drives for Torro Rosso (before switching to the yellow-liveried car) and that widely-regarded P7 at the USA in a Renault earning the brave driver 54 points, thus a ninth-place finish on the charts compared to the Hulk's 10th courtesy 43 points.
But at the heart of Sainz's considerably-admirable drives at the Franz Tost-led outfit in 2017 was the fighting fourth at Singapore, a race that once again proved once again Carlos' car-control and ability to fight for the best grid-position despite not having the best car. Who would've thought that those twelve points would be his, having begun from tenth on the grid?
Those who may not see in Sainz blistering pace of the kinds associated with the likes of Ricciardo and Verstappen, two of the most gifted names on the current track, would find it tough to cast a blind eye on his consistency; the fact that he brings a certain bankability to whatever outfit he commits himself to.
In Baku's very dramatic action-packed but incident plagued race, when Kvyat retired due to an electrical failure on lap 9, the only other Toro Rosso running in contention for points was Sainz'. With 11 more laps to go, Sainz was stationed in on a sedate ninth. But a late move on Alonso, with only a couple of laps to go earned the Italian team a fighting P8.
Three seasons back, he also, in the process of breaking for the first time ever into the top ten on the driver's charts, beat a famous troika comprising Massa, Stroll, and Alonso, his role-model then paired with a barely-drivable machine.
In 2018, Sainz scored only one shy of his previous year's tally but still managed to hold onto a tenth on the driver's standings and yet, managed to outscore guys like Gasly, Stroll, Leclerc and Grosjean for good measure.
Unassuming and frank at the same time, Carlos Sainz Jr. immediately sprung to everyone's attention when at his very first F1 race, Australia 2015, Sainz scored a gritty ninth as a 21-year-old.
Early signs of maturity
In 10 of the 21 races, the following year, Sainz would break into the top ten points driving a car that on race-pace wasn't a match to McLaren or Williams, yet managed to emerge agead of Renault and Sauber.
He collected a memorable sixth in Spain, emerged ahead of Max at Australia's curtain-raiser, and scored valuable points in Monaco, F1's most picturesque yet enigmatic contest.
From thereon in, Sainz has emerged as a thinking driver, keen to punch above his weight.
He may not echo surface-to-air like missile speed in that Formula 1 car but has the combative spirit of a driver who leaves no stone unturned to vault past the checkered flag with a finesse that casts him in a Damon Hill-meets- Jenson Button mold.
At 26 but with a vital half-a-decade long stint in the sport, Sainz has begun well and cautiously. Poised to drive for Ferrari in 2021, in what can safely be called one of his greatest would-be lessons in his young career, Sainz's best days lay in front of him, and to be pragmatic, ahead of 2021.
Searching for a first win, having demonstrated that keenness to improve, McLaren fans and his well-wishers would want Sainz to prevail like one of Spain's own emperors: Carlos, the great.
Note– F1 Chronicle would want to extend wishes and thanks to George Howson, Owen Davies, Philip Mathew, and Avishek Sarkar for their insights on Carlos Sainz Jr.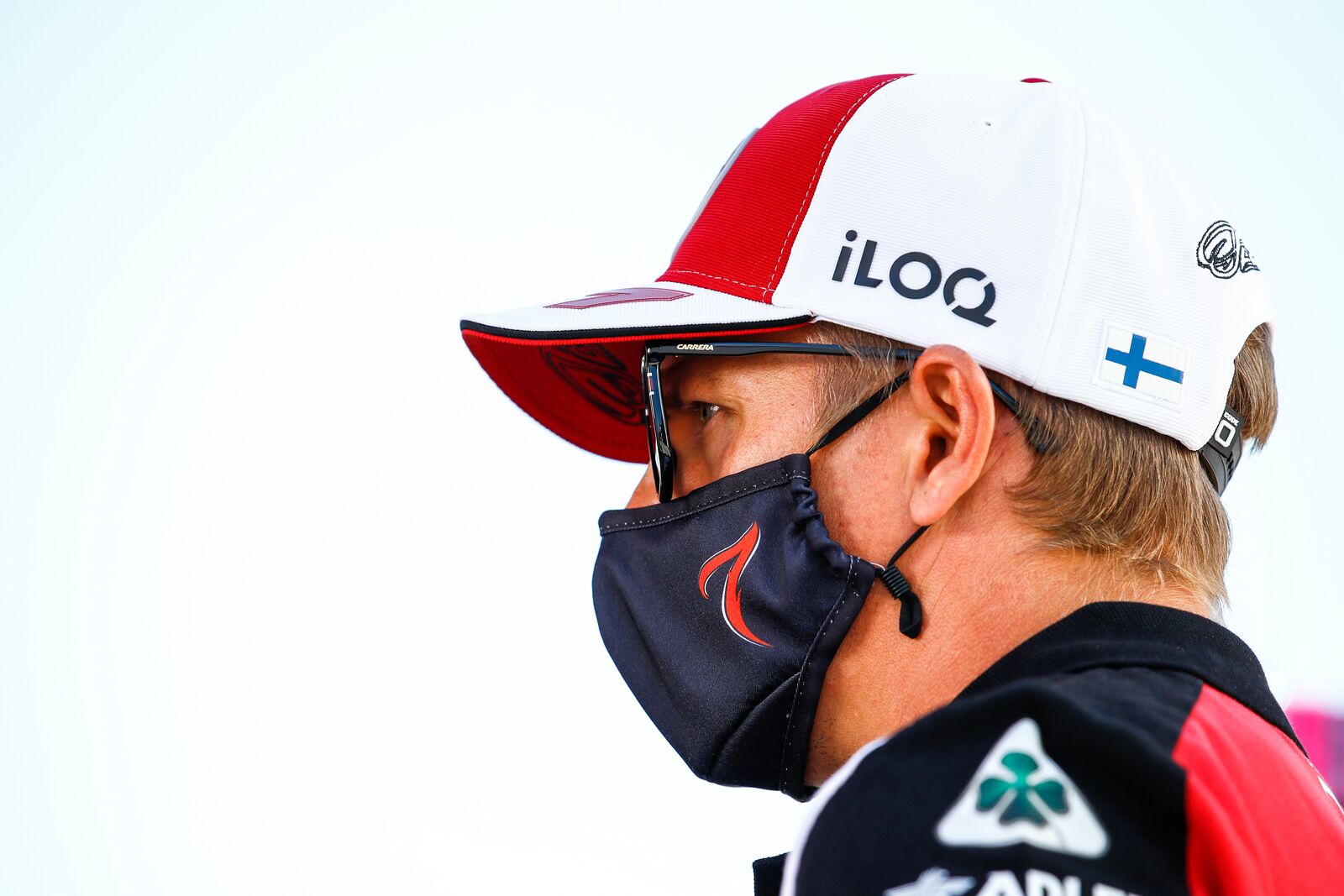 "Kimi, why do you think the move to Sauber would ...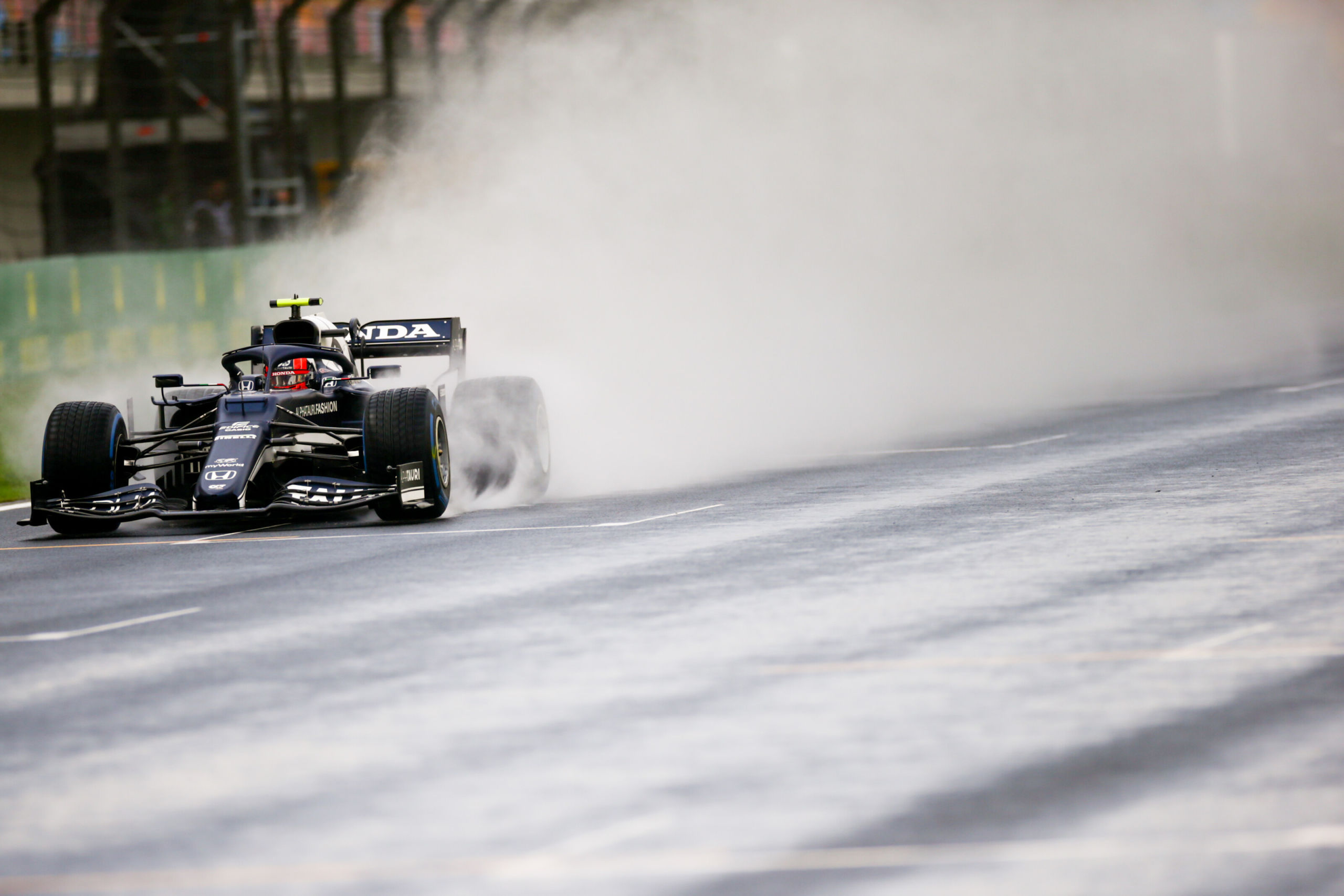 Pierre Gasly isn't the most popular driver on the grid. ...