Six races completed and several more yet to go, the Formula 1 action has reached a circuit that's perhaps as gorgeous in its layout as it's imposing to master. What made it one of the most-vaunted contests among all, until last year, was the fact that it would signal the commencement of the remainder of the F1 season, post the break. Bringing back the fastest-form of motor-racing to full-speed, almost gun-slinging action following an onerous month and a half long break!
But as things have panned out this year, pandemic turned out to be pretty much the break from racing, albeit being one that none desired.
So all eyes are transfixed on Spa-Francorchamps, a circuit widely-admired for the sheer magnanimity of the challenge it imposes being the fastest track on the calendar (alongside Monza, Suzuka), despite being encased in the wonderful eye-pleasing beauty of the Ardennes forests of Belgium.
But among the twenty drivers who'll be keen to contest here, there's one, in particular, who'd look at Spa-Francorchamps as a great possibility to set the wheels in motion, as far as his recent record at the famous venue stands.
It's that man with the most delightful smile in the sport; Renault's Daniel Ricciardo.
This also brings us to the possibility of exploring a question that usually evades much attention.
It's common to admire a racing venue for its curvaceous design and a particular challenge it asks of the drivers to counter. But could there be anything else?
Could it be that often the same venue that proves itself to be particularly successful for your career also happens to be the one that is riddled with some peculiar challenges.
Any die-hard Daniel Ricciardo fan aware of his ability and that quintessential 'late-on-the-brakes' style would want to familiarise himself with one question this weekend.
How's Daniel Ricciardo's recent form been at Spa?
Just how's Daniel's recent form been at a circuit where he we was once a race-winner, that too, in the very year where he raced paced the checkered flag for the very first time in his decade-long career?
And upon some deliberation, you'd realize that the past few runs at Spa for the naturally quick driver warrant some meditation.
Actually, it may even strike you with a bit of a surprise that Daniel is yet to open his account with the Renault team at this venue.
Wondering how's that?
Despite a decently strong qualifying for the two Renaults last year, with Daniel bagging Sixth, ahead of Hulkenberg in Seventh, the Aussie's race was riddled with a problem even before he'd see the lights turning green.
As a matter of fact, both Renaults were penalized with a five-place grid penalty in lines with the two drivers exceeding their quota for power unit components.
In the race, Daniel got caught up for no fault of his own as a result of an opening-lap skirmish that saw the Alfa Romeo of Kimi Raikkonen contacted by the Red Bull of Max Verstappen at La Source.
As a result, several cars, inside Lap 1, would pick up the debris and Lance Stroll, who shunted several places up the order contacted the right-rear hand side of Ricciardo's Renault.
Resultantly, Daniel had to pit very early into the race and from thereon, it was a tough fight to climb back, something that would evade his grasp as the usually-quick Aussie had to settle for a lowly fourteenth (P14).
Poor recent runs at Belgian GP
But 2019's woes notwithstanding, the 2018 action at Spa-Francorchamps, was worse.
Remember in 2018, Daniel endured a DNF, driving then in his last season with Red Bull. After securing only eighth on qualifying, there was trouble for Daniel Ricciardo in the latter half of the race.
By half-stage, with 22 laps still to go, Daniel was running down in sixteenth, his teammate, by then already running in podium places.
But on lap 31, he'd retire owing to a mechanical malfunction. It meant race over for a man who wasn't anyways looking too threatening whatsoever.
But other than that, 2017 and 2016 proved to be fantastic runs for Daniel at Spa-Francorchamps, the Australian collecting a brilliant second in 2016, and then, third in the latter run.
Making most of the powerful straight line speed and neat corner-pace of the Red Bull, it didn't take long for Daniel to make himself noticed at the very track where he enjoyed a magical back in 2014.
The magic of 2014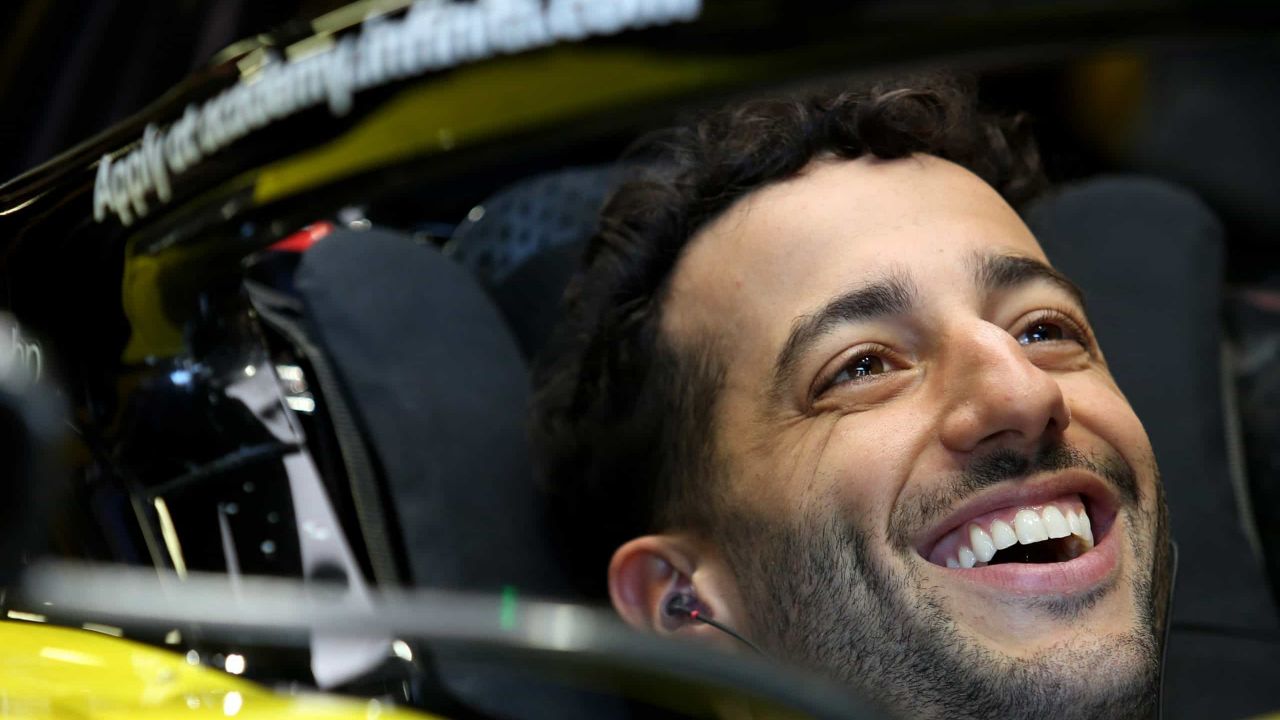 In 2014, however, despite starting from fifth on the grid, it being the only year where he teamed up with Sebastian Vettel, the 'Honeybadger' showed great pace right from the start, punctuating the 44-lap contest with neat overtakes.
Running nearly half a second quicker than Vettel in the latter half of the race, Daniel first passed his teammate at Kemmel Straight. He would also benefit from a rather long pit stop suffered by Nico Rosberg, who had to get his front nose changed in the second-half.
One of the most notable moves came at the back of Daniel running in on the inside of Fernando Alonso with just a few laps to go.
A belter of a race that had no visible signs of Daniel worrying, the victory belonged to the one who wanted to have some fun, it seemed. Although, it must be admitted that Ricciardo did well to benefit from the Mercedes mayhem right at the start, Hamilton and Rosberg coming to blows with each other to a nefarious race-result.
But Friday's free-practice had a rather interesting result, one that would leave his fans and Renault with as big a smile as one we're used to seeing from Daniel.
The 31-year-old finished second fastest on Friday. All eyes will now be transfixed on whether he can begin from the top five? For now, lights out and away we head for the qualifying at 2020 Belgian Grand Prix.
Want to save this information for later?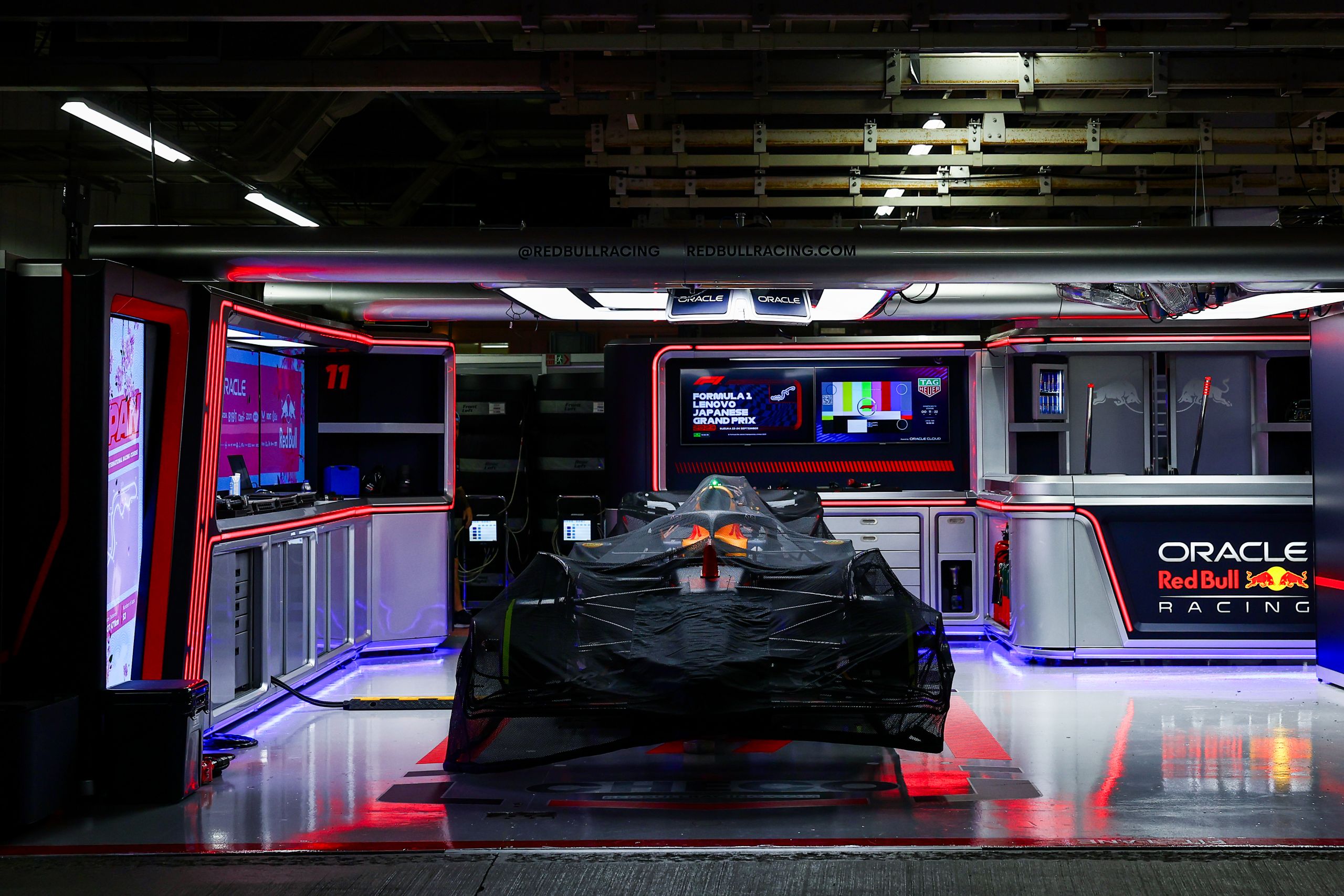 The roar of engines, the blur of speed, and the ...