With most of the focus in the lead up to the 2020 Belgian Grand Prix being on the power of the Mercedes engine, Max Verstappen has drawn first blood by topping the time sheets on Day 1, just ahead of Daniel Ricciardo in the Renault.
Verstappen Seeks Better Balance
While he was happy with performance on Friday, Verstappen is still looking for better balance and performance from his Red Bull, and is downplaying his chances of taking pole.
"The car seems to be handling well, it is of course early days but from our side it was a positive Friday and overall I'm pretty happy. A racing car is never perfect and you always try to find things on the car and with the tyre prep that you can improve, so we will be looking at that tonight. Personally, I think Mercedes are still struggling a bit with the balance and I expect them to be stronger tomorrow. You can see already that they are very competitive on the long runs and I don't think I will be fighting them for pole because we can't really follow when they turn it up in qualifying. If we can at least be a bit closer that would be good ahead of the race. It was important to get some decent dry running today, even if the conditions change over the weekend, so we can find a good baseline. It's never easy around Spa to find the perfect downforce level and you can see everyone trying different things, but I think we are in a reasonable place and we will find out tomorrow exactly where that puts us," said Verstappen.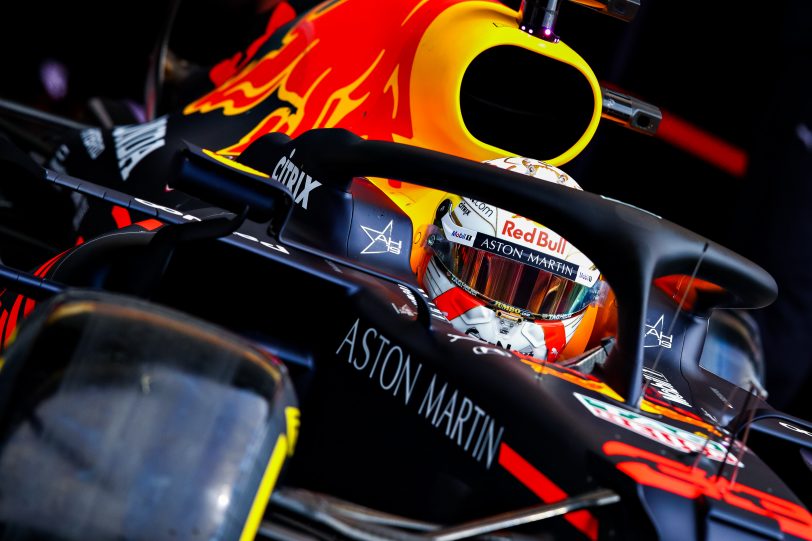 Welcome Return To Form For Ricciardo
Daniel Ricciardo ended the day second on the timesheets with team-mate Esteban Ocon eighth after competitive low fuel runs for both drivers in the afternoon session.
The Australian ran inside the top ten throughout the day as he progressed through his usual practice programme, which centred around finding the right downforce balance and assessing the tyres. Daniel's day was cut short after a problem with his car during Free Practice 2, which the team is investigating.
"It was another good FP2 as has been the case for us at the last few rounds. We have to do it tomorrow, though, as that's when it counts. Today was strong, even with the issue at the end. For safety, we pulled the car over as there's no point taking risks with mechanical issues on Fridays. Our low fuel run was a good one. During the lap, I knew it felt good and sometimes you just know when the car's working. I knew it was competitive and I wasn't that surprised it was up there on the timesheets. It was a good day and we certainly understood a lot from it," said Ricciardo.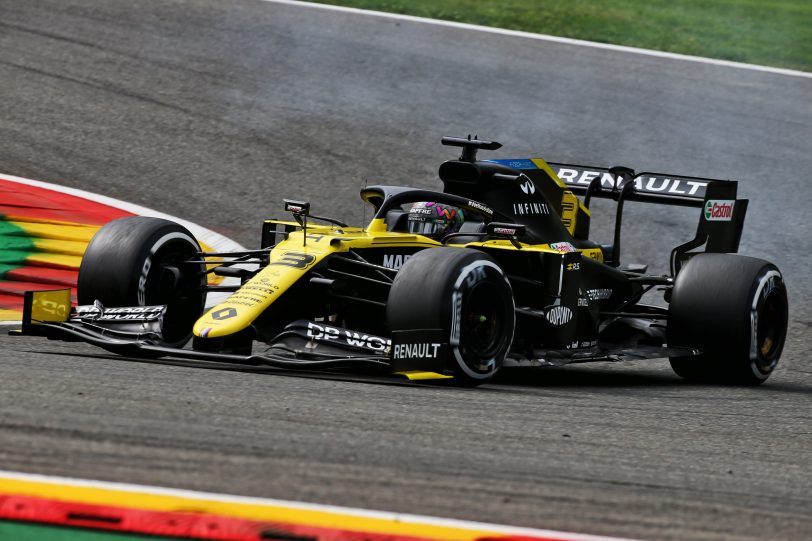 Mercedes Struggle To Find Right Setup
It was an unusual day for Mercedes, who despite finishing in P1 and P2 in FP1, found themselves lower down the pecking order in FP2 as they struggled to get their setup right.
"We've had new power units in both cars today and some updated bodywork. So far that all appears to be working as expected. The sessions were a bit messy, although it's always difficult with such a long circuit as you don't get many laps in each run. Both drivers have struggled a bit with the balance, mainly with a weak front end and we looked a bit slower than we normally do on a Friday even when the car seems to be working well. We've got a few areas that we are already looking into and hopefully we can make some progress for tomorrow. On the high fuel runs the midfield appears a bit closer than they did in previous races, so we can probably find a bit of time there. Looking at the forecast, there's a good chance of rain on Sunday, which would make this a very exciting race," said Andrew Shovlin.